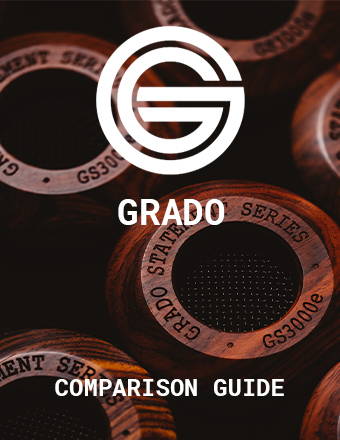 A Timeless Headphone With A Classic Sound
What do you think of when someone describes something as timeless? Does it have to be around for a certain amount of time? Does it have to be made a certain way from the very beginning? There is intrinsic value to something being considered "timeless," and there is a certain pedigree that one expects from such a company. Grado is one such company that truly creates timeless headphones. Sure they make more than headphones, but it's the way they've been making them for so long that stands the test of time and makes them desired by audiophiles all over the world.
Based out of Brooklyn, New York, Grado has been handmaking their headphones the same way since day one. Like their bio says - it's a legacy - that they continue to produce something that people want. Grado headphones aren't just known for their sound, but everything that comes with a Grado headphone: superb build quality, great parts and components, amazing design, and comfort.
There's a lot to know about Grado if you aren't familiar with their headphones. The fact that there are a plethora of headphones to choose from, and that the company makes more than just headphones (don't worry - we're just going to focus on their headphone lineup in this guide), can be a lot to wrap your head around at first. We'll take it step by step. So, what better place to start than the very beginning...
What does it mean for something to be "timeless?"
---
---