Is Cayin's Flagship Music Player the Best Portable Sound Money Can Buy?
It's not every day that you get a chance to listen to a flagship product. I'm a big fan of traveling, and like most people, I enjoy taking those things that are near and dear to me wherever I go. One of those things is music, and I have a ton of it.
I actually just finished writing a blog about the many reasons to ditch your MP3 player and why you should be using a high-resolution DAP or music player in 2023. I listened to a bunch of different DAPs throughout my writing, so believe me when I say that there is something special about the N8ii music player. I really appreciate Cayin's approach to sound while developing and engineering their flagship music player, which I why I can't wait to tell you more below. Playing music through the N8ii truly creates memorable experiences each and every time, which is why it is quite deserving of being one of, if not the best, digital music players on the audiophile market. Could it be your answer to the best end-game portable sound quality? Let's find out.
Phenomenal-sounding complete audio circuit
Great selection of ports
KORG Nutubes, ROHM DACS
Expensive
Large, heavy (but still very portable)
Only 128GB Internal stora
Cayin is a division of Zhuhai Spark Electronic Equipment Co. Ltd. The hi-fi company started out in 1993 manufacturing tube amplifiers under the brand name Spark. In 2003, the company began manufacturing audio products under the name Cayin. For the next 10 years, they focused on the two-channel market before venturing into personal audio. They launched a series of DAPs (digital audio players) and desktop audio products. Cayin also developed a series of portable audio products including portable amplifiers and in-ear monitors. Cayin products run the gamut in price as part of the company's effort to make quality audio available to a range of digital music enthusiasts.
---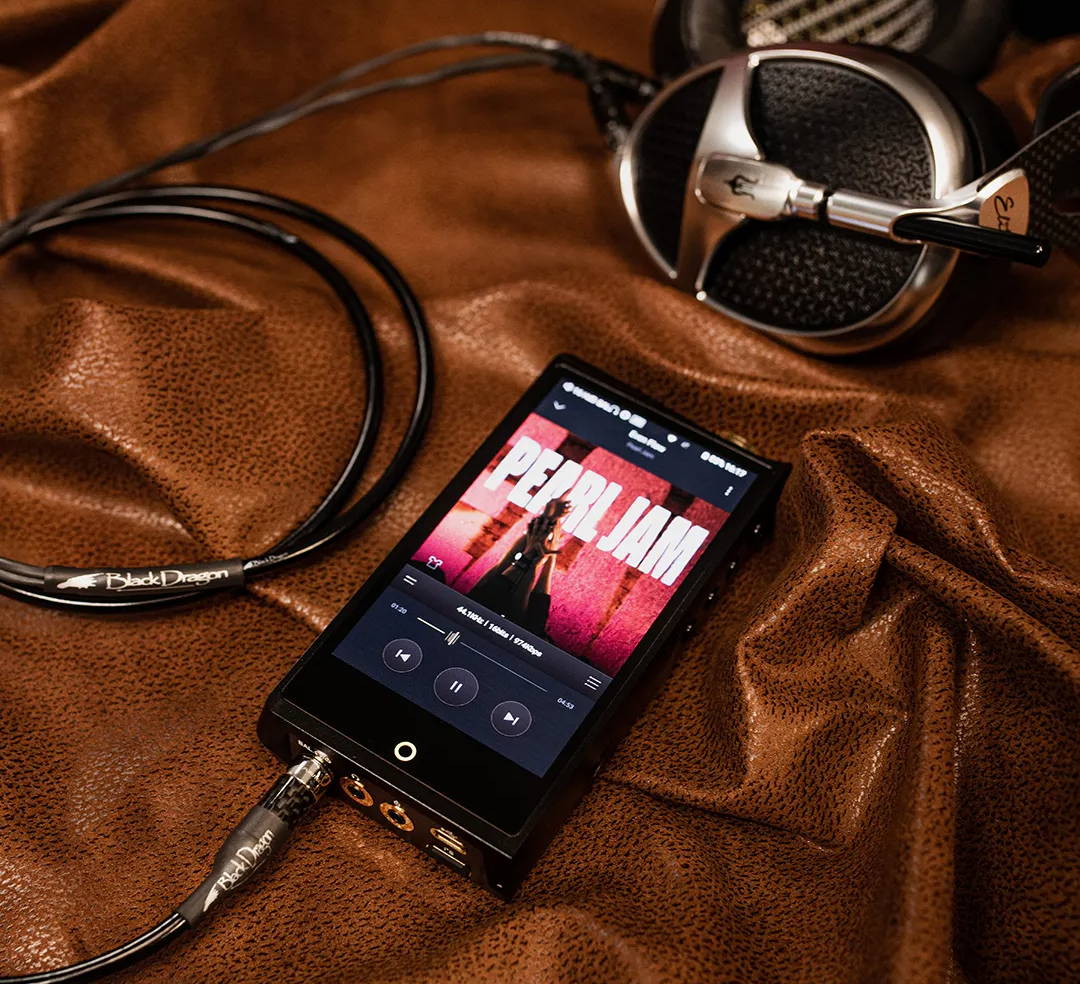 Dual ROHM DAC BD34301x2
Balanced Dual Timbre Nutube x2
Amplification Modes Class A/AB
Higher Output Power ALT Sound Signature
Fully BAL Discrete Headphone Amp
DSD512 32Bit/768kHz
Streaming Ready cm. Android 9
DTA (SRC by-pass) Always Hi-Res
Hi-Res Wireless DAC (LDAC, AAC, UTA) HiByLink Remote
4-CH JRC Electronic Volume
Phone and Line Out 3.5mm / 4.4mm BAL
3 Digital Interface I 2 S, USB, Coaxial
128GB Internal TF x1 + OTG
Dual Femtosecond Oscillators
2x2 IV Circuit
The Cayin N8ii is a solid digital music player. It's on the larger and thicker side when compared to many other DAPs, but is comparable in size to other flagship music players on the market (we'll take a look at some of these in the comparison section later). It's still a very palm-able size music player - made from CNC aluminum - the chassis is sleek-looking and durable. I would certainly recommend using a leather case to protect the finish, especially at this price point. Like DAPs of this size and price range, you'll find buttons, ports, and knobs of the highest quality. Precision is important for all these components to feel like a seamless and whole unit, rather than a series of parts put together - and that is something that impressed me with the N8ii. On the top of the music player, you'll find the volume knob. It's large, tactile, and milled with a nice design placed on the gold-colored wheel. It's a smooth scrolling experience with a slight tactile clicking - there's not as much resistance as other manufacturers, but there's enough to give you a sense of measurement.
On the right side of the DAP are the power, track skip, and play/pause buttons, along with the microSD card slot for added external storage. On the bottom are the 4.4mm balanced and 3.5mm unbalanced headphone jacks, a designated line out, an I2S port, and the USB-C port. Here's a full list of I/O:
Comprehensive choice of inputs and outputs :
Phone Output:
3.5mm Single-ended
4.4mm Balanced
Unamplified Line Output:
3.5mm Single-ended (dedicated)
4.4mm Balanced (shared with phone, switch in the pull-down menu)
Digital Interface:
USB Audio Transport (USB-C, Output)
I2S (Mini HDMI, Output)
USB Audio DAC (USB-C, Input)
S/PDIF Coaxial (Embedded USB-C, Output)
Bluetooth v5.0
Codecs supported: LDAC, AAC, UAT, UAT TWS, SBC (supports both transmit and receive applications)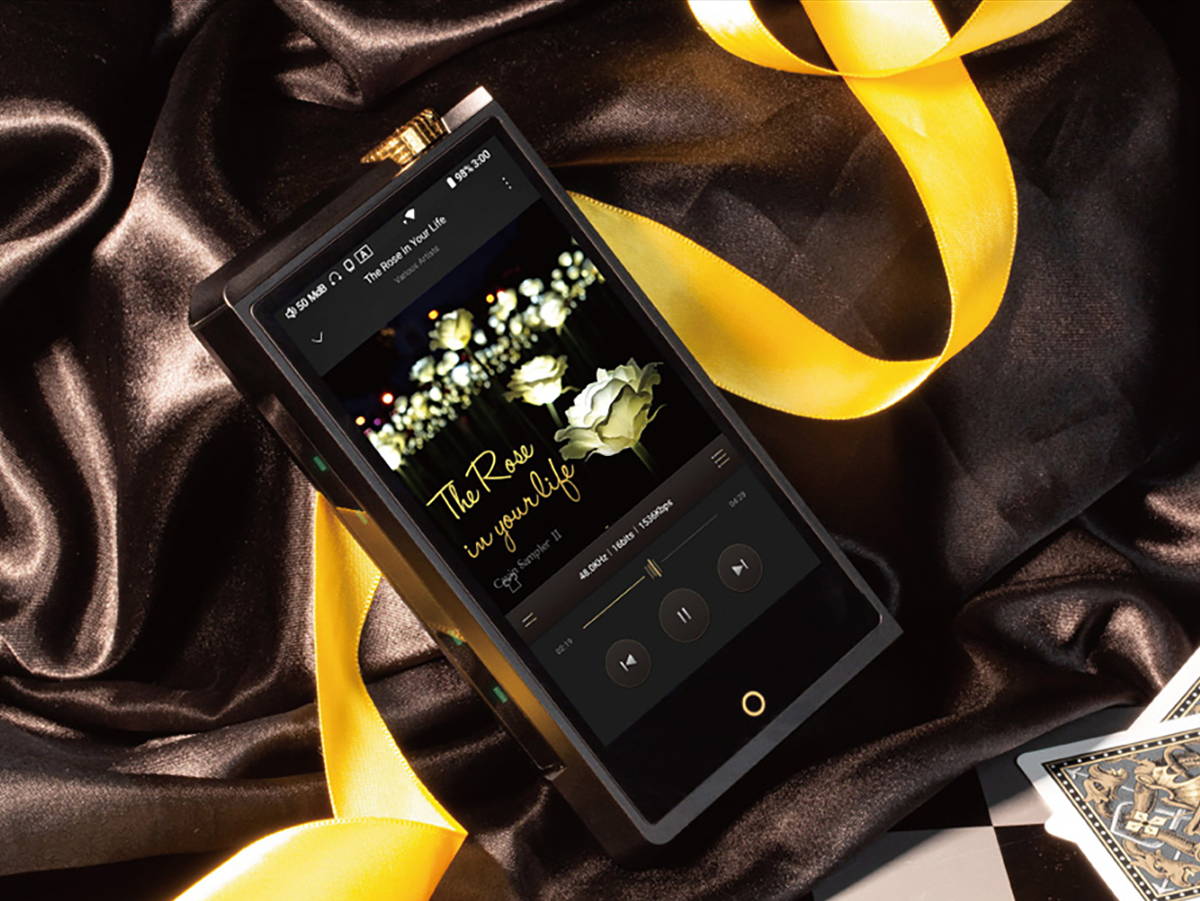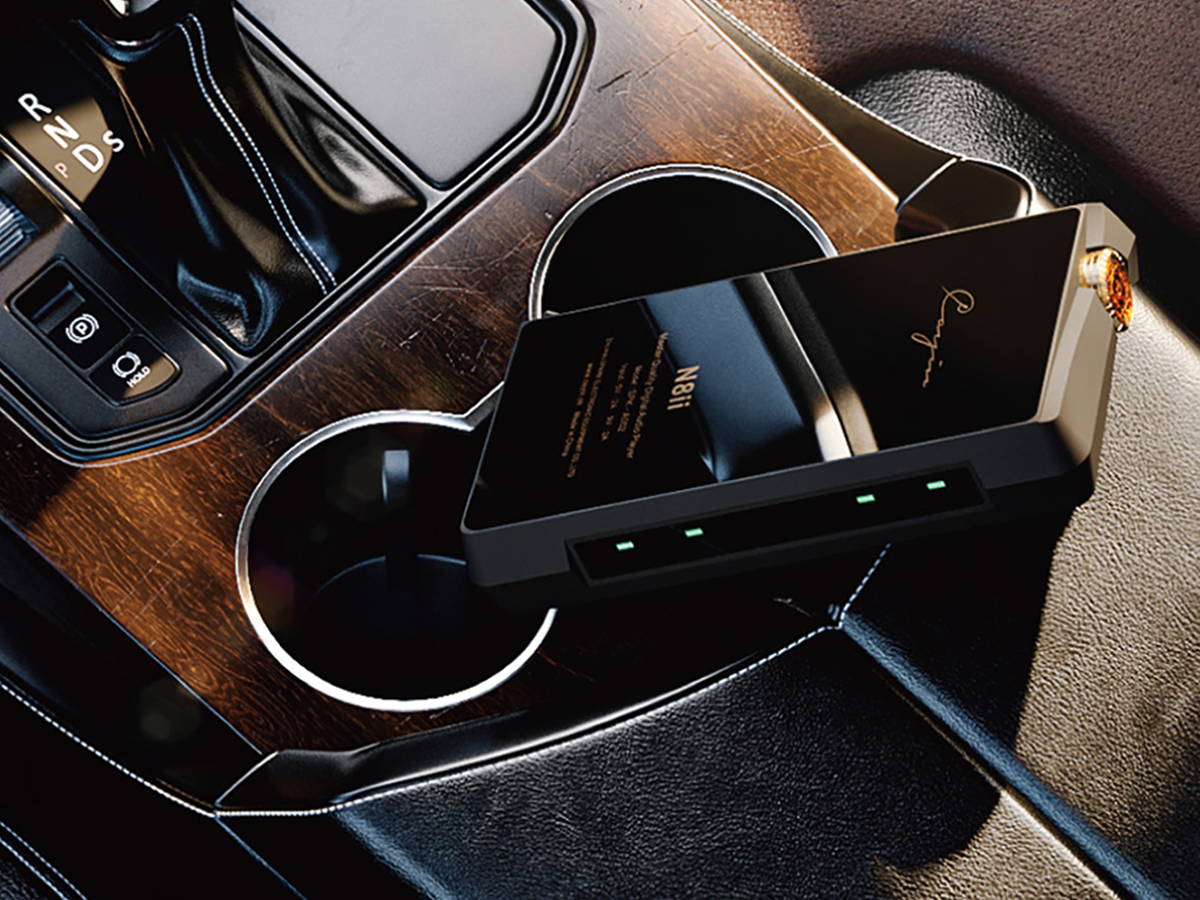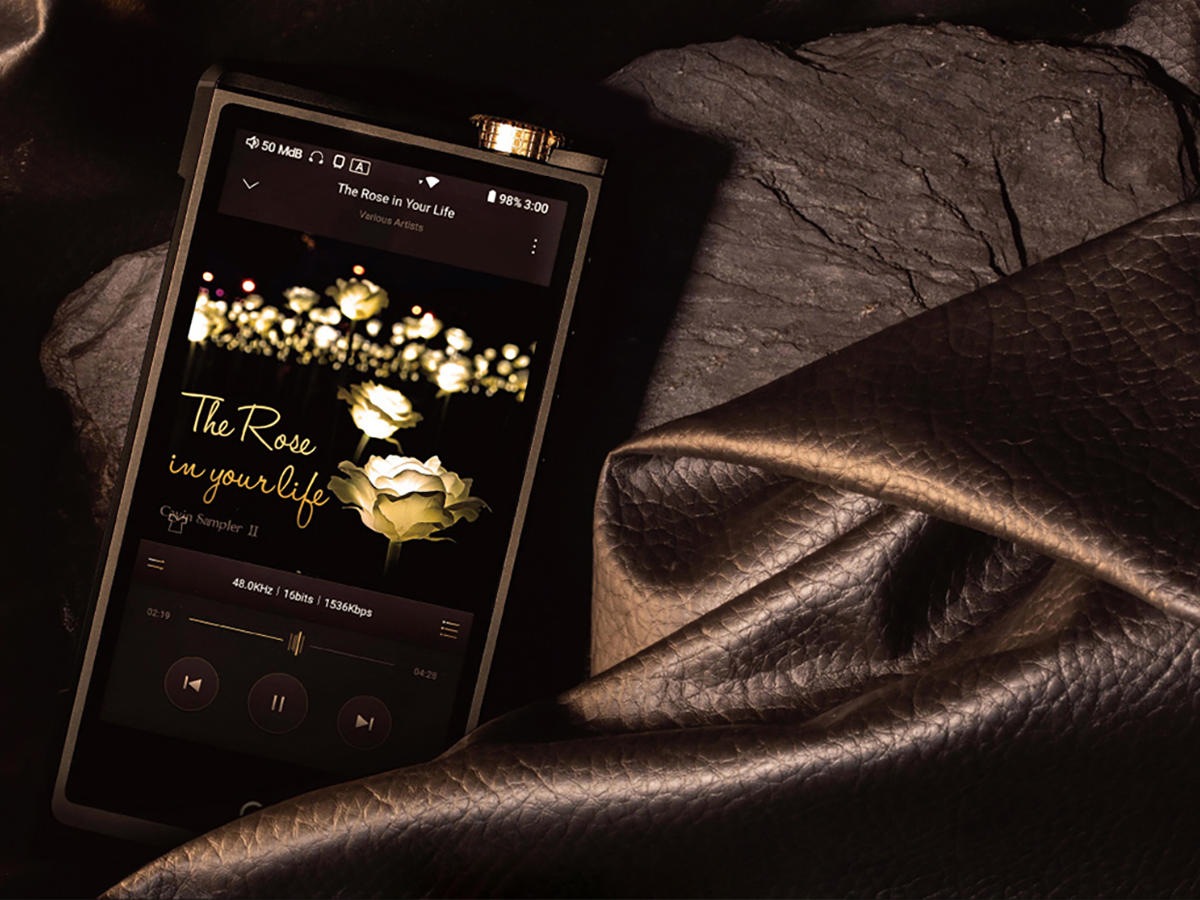 The screen is a very nice and responsive 5-inch 1280x720 AMOLED screen. The colors are vibrant, the text is sharp looking, and the gestures are accurate. Pretty much on par with every other mobile device out there, so no real complaints in that department.
The music player is striking in its all-black aluminum design. The headphone jacks, USB-C, and I2S ports are all accented with gold lining, and combined with the gold volume knob on top, make for a premium-looking music player. I'm impressed with the unit overall, the heft of the music player is not just appropriate for this kind of quality, but it's also appreciated. There are few things I like less than having something feel light and cheap. The N8ii is the opposite of this in every way.
I just want to make a quick mention of the packaging also. Cayin has done a lovely job packing up the N8ii in a box that feels worthy of the price. The music player is located on the top when you slide off the main cover and flip open the top panel. The panel is held down to cover the player by a magnet, and the cardboard is durable as well. The side panel is also magnetized shut, and flips down, revealing an additional compartment that slides out underneath the player. Here's where you'll find your cables, case, and more. It's a very satisfying unboxing experience.
---
The N8ii is equipped with the ROHM BD34301EKV DAC chipset in a dual configuration (x2). This is the first time that the chipset has been used in a portable music player. Cayin operates these chips in mono mode for better performance as well. The ROHM chips are natural-sounding, and as much as I can tell are about as accurate as you can get. The ROHM Chips decode DSD as pure 1-bit here, and this is only just the first step in a much larger and more nuanced audio circuit design.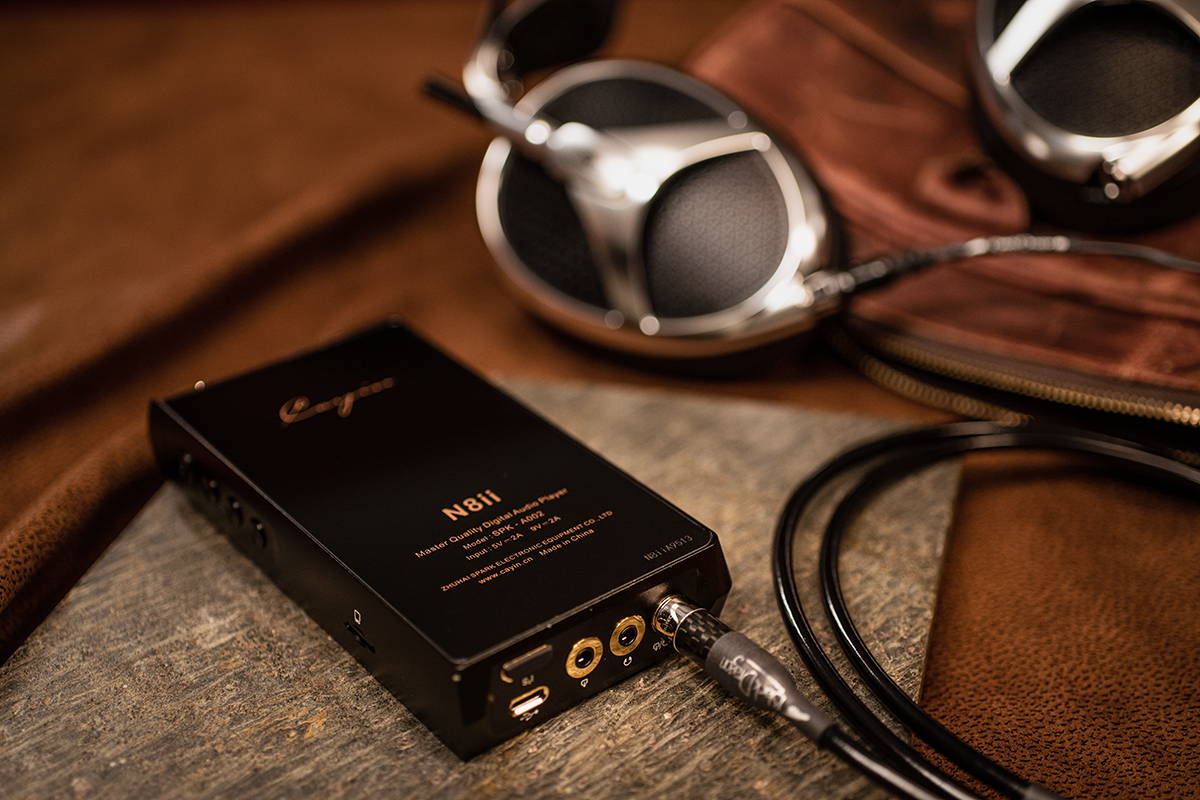 The digital audio circuit around the BD34301EKV also features:
2 Femtosecond crystal oscillators with extremely low phase noise (-100dB) to ensure high precision low jitter digital playback.

2x2 Current to Voltage i-V Converter Network as low noise, high-current output stage of the ROHM DACs.

6-Layer PCB enhances signal isolation for lower background noise and limits interference to critical components like oscillators.
Both the 3.5mm single-ended and the 4.4mm balanced headphone outputs, and work effectively under different loads. Cayin has placed these in a shock-absorbing silicon housing, to minimize the effect of movement and other interferences within the isolated and dampened chamber inside the chassis. It's a great design, and although tubes aren't anything new in the world of portable high-fidelity music players, they are certainly not the norm.
The N8ii also has the ability to switch amp modes between Class A and Class AB, which affects the tone of the music player in its own way:
Class A Mode features low distortion and an optimum playback condition. Silky smooth, warm, and lush. Best fit for sentimental music with lots of detail and macro dynamics.
Class AB Mode features higher efficiency and dynamics. Clean, tight, extended, and authoritative slam. Best fit for music with a high dynamic range.
It's an impressive music player when it comes to sound. It's not as easy to define sonically as a DAP with an ESS or AKM chip, as the overall design of the audio circuit is a bit more complicated and, like I said before, nuanced. Organic sound and details aplenty, the N8ii provides excellent sound stage width and depth. The layering is superb, with great spaciousness and texturing.
When the DAP is in higher power mode (P+ - only available in Class AB mode) these details and properties are at peak performance. Make sure you have the right power output based on your specifically paired gear, as insufficient power will result in a more muted and unexciting audio performance. There are a lot of factors here that go into the great sound quality provided by the N8ii, but I would imagine that someone willing to spend this much on a music player would have a similarly-matched preference in their music quality and playback.
For my testing session, I paired the Cayin N8ii DAP with the Meze Elite Headphones and a Premium Black Dragon Headphone Cable for Meze Headphones.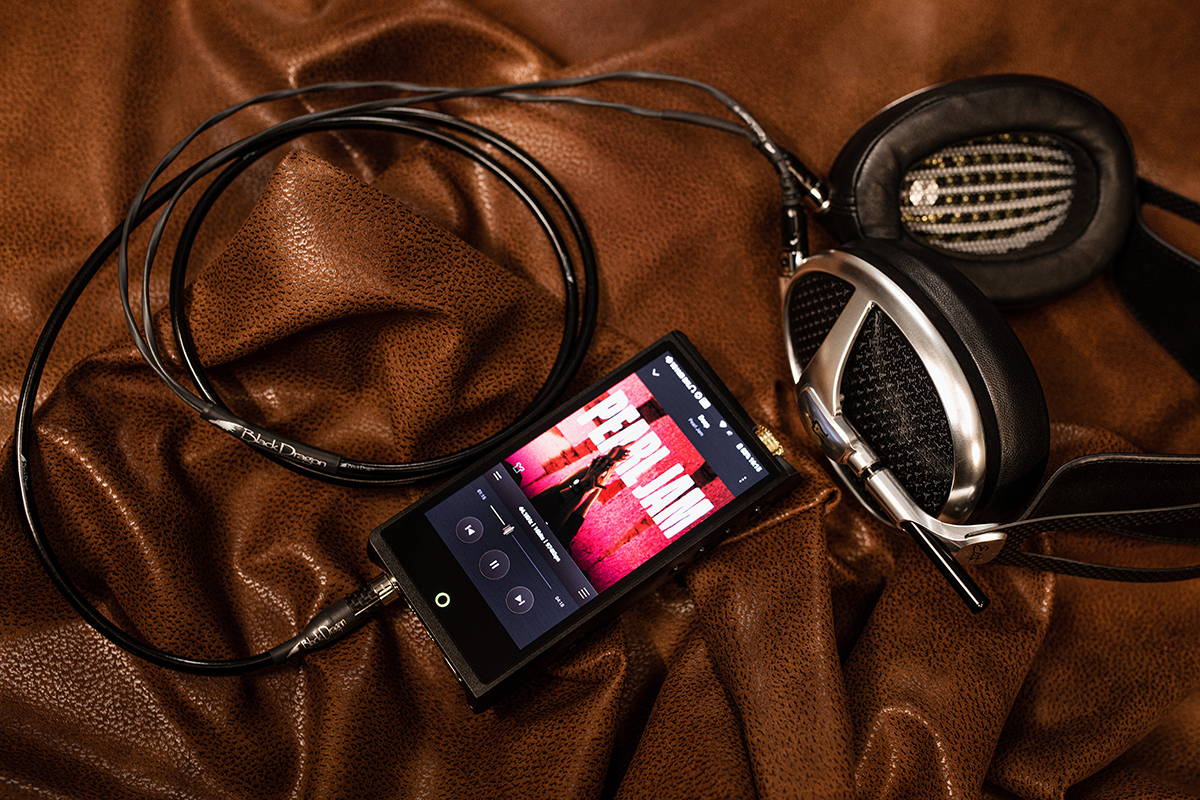 Stunt is one of those top 10 albums for me that defines a specific part of my musical journey. Every song, every detail memorized and known by heart. A band that was arguably at its peak exposure, but maybe/maybe not at its peak musical writing. Stunt is an album that captures the best sound of the music industry at a specific time in history: alternative in the early 2000s. It's an album that is synonymous with the word nostalgia. Might Up My Room wasn't one of their most popular songs, but to me, it's one that captures the essence of this album. The acoustic guitars are detailed and the picking is wonderfully metallic. The brushes on the snare drum are consistent and the kick has some great expression for a lighter song like this. There's not much to the drums other than some brushes, kick, and a cymbal here and there. The ting of a crash here and there is just enough sizzle to give the song the accent it needs without being too distracting or harsh. The vocals are intimate and full with the backing harmonies. It's not like I'm hearing this song for the first time again, or even hearing parts that I've never heard before. The stand-out factor to me is that I'm hearing this song in the most balanced and natural way possible. It comes across as effortless - easy listening in the most literal meaning. Yes, of course, the N8ii provides great airiness and texture, depth, and detail. It does all of that just as well as any other flagship on the market. But the thing that makes it stand out from the crowd is the accuracy, balance, and natural tone of the music. You're not just hearing it as the mix engineer intended, but each individual performance is equally unveiled and equally blended as one sound. It's hard to describe in words, but that's the whole point of nuance, isn't it?
The N8ii is consistent too across the board of music genres. BB King's guitar sounds wonderfully toasty in the DAP. You can hear the proximity of the mic to the amp almost - hearing those overdriven amp tubes deliver that quintessential blues tone that BB loves so much. The walking stand-up bass parts lie in place in the back of the mix but fill in that low register between the kick and beefy snare. It's hard to listen to his rhythm section and not rock back and forth like I'm doing at this exact moment. I hope no one comes in and thinks I'm doing a Ray Charles impression. Grunge, Rock, Classical, R&B - everything I am throwing at the N8ii sounds phenomenal. It's a sound you can only really hear to believe.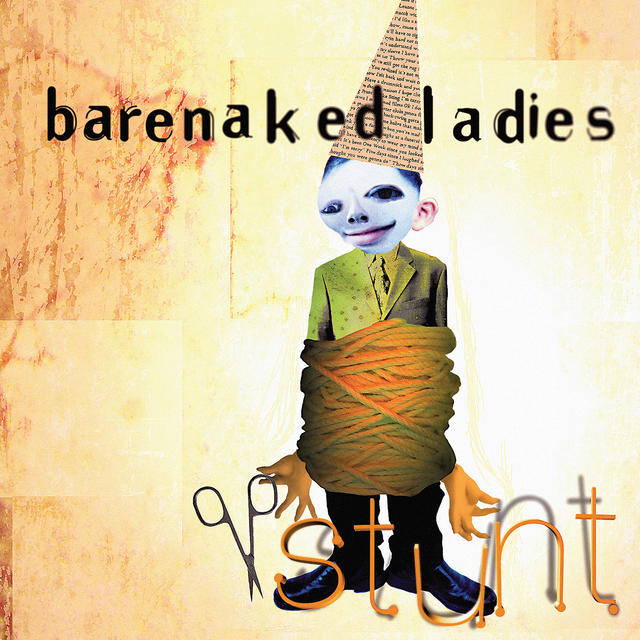 Light Up my Room
by Barenaked Ladies
(Stunt)

Mean Ol' World
by B.B. King
(Blues on the Bayou)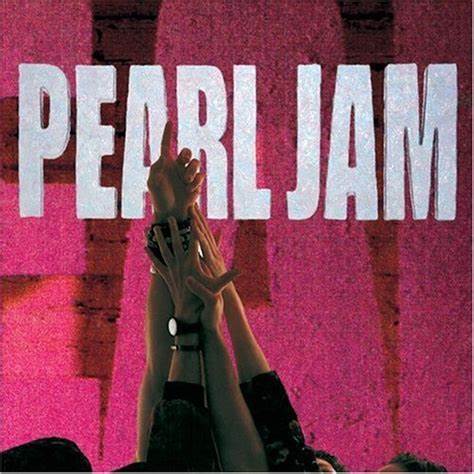 Song Name
by Pearl Jam
(Ten)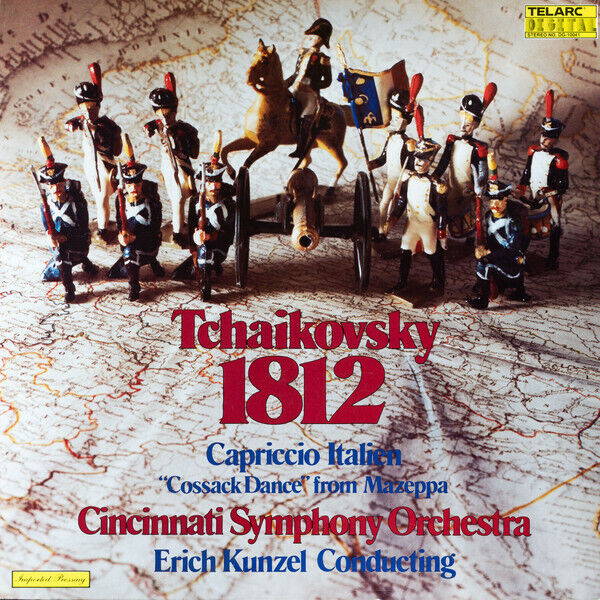 1812 Overture
by Tchaikovsky
(Tchaikovsky 1812 - Cincinnati Sym. Orch. / Kunzel)
---
It's a sound you can only really hear to believe.
---
DUAL OUTPUT MODE
Offering P (Standard) & P+ (High Output) which regulates the operational voltage of the headphone amplification circuit to offer two distinctive outputs. P+ will increase output and handling power with a more saturated sound signature.
Single-ended Phone out: 720mW (16Ω)
Balanced Phone out: 1200mW (16Ω)
FULLY DISCRETE HEADPHONE AMPLIFIER
Uncompromised Design which features 4 channels of discrete circuitry with low-noise audio grade JFET (Junction gate Field-Effect Transistor) and BJT (Bipolar Junction Transistor). The discrete design allows more room to fine-tune the sound signature and deliver superior performance over op-amp-based designs.
Uncompromised Implementation maintains all channels at almost identical gain for Class A amplification. Cayin matched critical components and installed them to the PCB manually before reflow soldering.
DUAL LINE OUT
Both 3.5mm single-ended and 4.4mm balanced line out bypass the headphone amplification circuit completely. With that, N8ii can serve as a high-quality analog source for active speakers and portable/desktop amplifiers. It's a desktop-grade implementation that fits amplifiers with high input impedance.
Maximum compatibility with configurable output levels:
3.5mm: 2.0V (High), 1.5V (Mid), 1.0V (Low)
4.4mm: 4.0V (High), 3.0V (Mid), 2.0V (Low)
OPTIMUM THERMAL STRUCTURE
The N8ii music player features a specially designed thermal structure that allows the device to stay within appropriate temperatures even during long-term usage. The nickel silver plate and graphite sheet attached to the core components transfer heat to the CNC-machined internal aluminum frame which works as a heat sink to direct the heat to all the edges of the chassis simultaneously. The structure maximizes thermal efficiency and ensures that the device maintains peak performance.
BEAUTIFULLY CRAFTED AND INTUITIVE TO USE
5" 1280x720 AMOLED screen, a perfect balance for user experience and power saving. Multi-touch for simple and direct operation. Double tap to wake.
Precisely CNC machined aerospace aluminum alloy in the finest sandblast finishing. Physical payback control buttons as an alternative to touch screen operation. Carefully placed for single-handed operation, circular textured to enhance the touch/press experience.
Multi-color Smart Glowing Home Button - Sampling rate indicator during playback, doubled as Home/Back button during routine file/menu operations.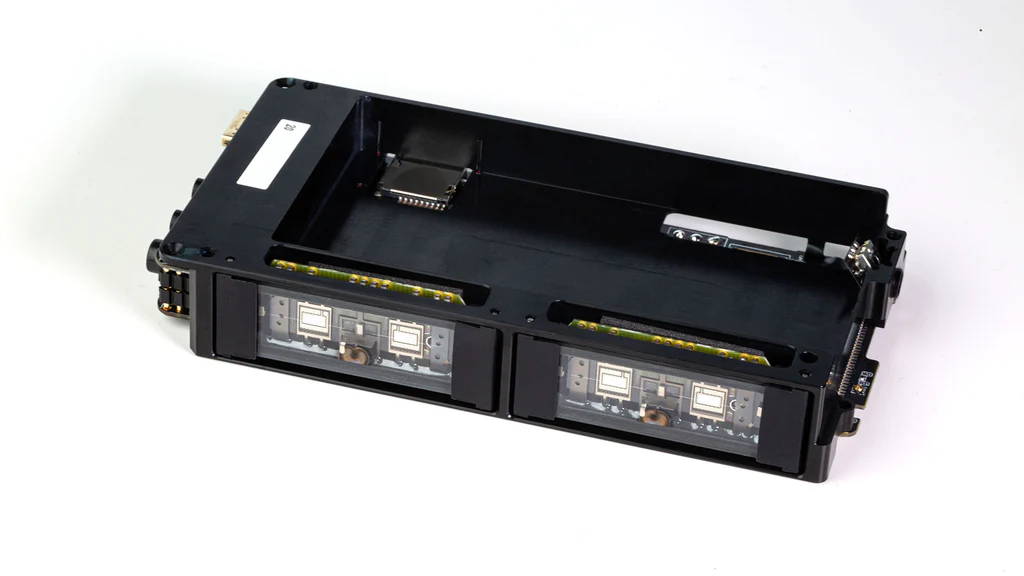 [RED] Blinking – Charging
[YELLOW] 44.1kHz / 48kHz
[GREEN] 88.2kHz / 96kHz
[BLUE] 176.4kHz / 192kHz
[PURPLE] 352.8kHz / 384kHz
[TEAL] 705.6kHz / 768kHz
[WHITE] DSD64 / DSD128 / DSD256 / DSD512
PROFESSIONAL POWER MANAGEMENT SYSTEM
Long Playback Duration Despite High Power Output with an enormous 3.8V 10000mAh Lithium battery with a carefully tuned power management system. Continuous playback up to 11 hours with 3.5mm and 10 hours with 4.4mm.
Qualcomm QuickChange 3.0 charges from 20% to 80% in around 2 hours. Charges from 0 to full power in around 4.5 hours.
Other Power Management Features include a charging limit (customizable between 50-100%), Idle Shutdown (customizable between 1-60 minutes when enabled), and enabling or disabling charging when functioning as USB DAC.
---
The Cayin N8ii vs. Astell&Kern SP3000 vs. Sony NW-WM1ZM2
Astell&Kern SP3000: I think Astell&Kern has made some significant improvements in the sound department this year with the new flagship. This is the maiden voyage for the world's first AK4499EX DAC chips, AKM's latest flagship set, which arranges them in a quad-DAC format. On top of that, the new innovative HEXA-Audio Circuitry structure design puts two AK4191EQ chips for processing digital signals directly. Most digital players process digital and analog signals together inside the DAC. However, the SP3000's advanced HEXA-Audio Circuitry structure reduces the noise of the digital signal input through the AK4191EQ, a separate digital delta-sigma modulator, and the AK4499EX DAC is then designed to process the analog signals separately.
This is a new approach to sound for DACs, and by using this design the digital and analog signal processing is physically separated resulting in some astounding signal-to-noise ratio measurements and dynamic sound. Astell&Kern's marketing speak made this a bit confusing for me at first so let me break it down for you. The AK4191 chip handles the digital filtering and the initial delta-sigma conversion stage, while the new flagship 4499EX does the final digital-to-analog conversion. Note that the DAC arrangement and design are implemented by AKM's chip architecture, Astell&Kern collaborated in its development and is one of the first in the high-end consumer market to use one of the new chips. So just what does this new architecture do for the SP3000 sonically? Quite a bit. The 4499EX chip combined with the HEXA circuitry provides a richer, more dynamic listening experience that really shows off in the imaging, layering, and textures. The imaging on this thing is some of the best three-dimension sonic renderings I've heard on an audiophile device.
Sony NW-WM1ZM2: The Sony Nw-WM1ZM2 is going to appeal to listeners who prefer a warmer, more analog signature with a smoother top end and plenty of bass punch, while the SP3000 is resolute and rich-sounding with a more defined top end. The Sony has sound adjustment options and the AK has six DAC filters, so users have options for playing around with sound. Sony has a musicality to their DAPs that few others can match. It's lovely, especially for those genres wanting body, breadth, and extension. The 10 Band equalizer is a great option for those who feel the need to manually adjust tonal aspects of their music. Sony also uses what they call DSEE Ultimate. Using Edge-AI (Artificial Intelligence), DSEE Ultimate™ (Digital Sound Enhancement Engine) upscales compressed digital music files in real-time. And the evolving algorithm now delivers even greater benefits for CD-quality (16-bit 44.1/48kHz) lossless codec audio. Restoring acoustic subtleties and dynamic range, it provides a richer, more complete listening experience.
Like Astell&Kern's filters, The DC Phase Linearizer works to effectively replicate a wide variety of sonic signatures. It applies digital-signal processing to match the phase characteristics of various types of analog amplifiers to deliver a purer, more analog-like sound. Choose from six-phase character settings. It's effective and makes for further customization options to adjust to your listening preferences.
When it comes to DAPs it's hard to get any better than the Cayin N8ii, Sony WM1ZM2, or the AK SP3000. They're the leader of the pack in their respective brands, and simply provide some of the best portable sound the audiophile market offers. Concerning sound signature, if you like a warmer and more bodied tone to your music, the N8 and the WM1ZM2 are going to have a leg up on the SP3000. Astell&kern tends to be more analytical in nature, but the SP3000 is far from sounding analytical. It's rich and more nuanced than the others, the highlights being the clarity and details that shine through. If you like being unplugged for as long as possible, the Sony flagship wins hands down with superb battery life. All the DAPs here functionally work in the same way, with nice responsive touchscreens, intuitive layouts, similar ports, expandable storage, wifi, and more. I guess the lesson to be learned here is, if you have the cash and you want the best of the best, go with one of these three. You won't be disappointed. Be sure to check out our Flagship DAP Comparison video coming soon for a more in-depth discussion on how these DAPs stack up against one another.
---
I paired the N8ii DAP and the Meze Elite Headphones with the Black Dragon Premium Cable for Meze Headphones. The Elite combines the warmth and body of the Empyrean headphone with much more detail and clarity on the top end, making it a great pairing for the Black or Silver Dragon Premium Cable. I opted for the Black since the detail retrieval from the N8ii is already excellent, combined with the Elite headphones, the midrange gained some extra clarity and top-end sizzle in the high frequencies. This made the setup have more perceived airiness to the music while maintaining all the great sonic characteristics of both the Meze Elite headphones and the Cayin N8ii DAP.
Generally, stock audio cables are manufactured with subpar materials, metals with impurities, poor geometries, and an overabundance of layers to make them look and feel like a fire hose. Inconsistency and lack of quality control in stock cables can lead to poor sound quality and a veiled sound vs what the musician intended for you to hear and feel from the music. Dragon cables are handcrafted with the highest standards and made to order according to your specific needs. At Moon Audio, we create a custom cable for you using the highest quality UP-OCC silver or copper conductors that can be manufactured. UP-OCC metals are void of impurities and are optimized for signal transfer and sound quality. We have one of the largest collections of audio and headphone connection options available online and we create limitless audio cable options depending on your specific gear and needs.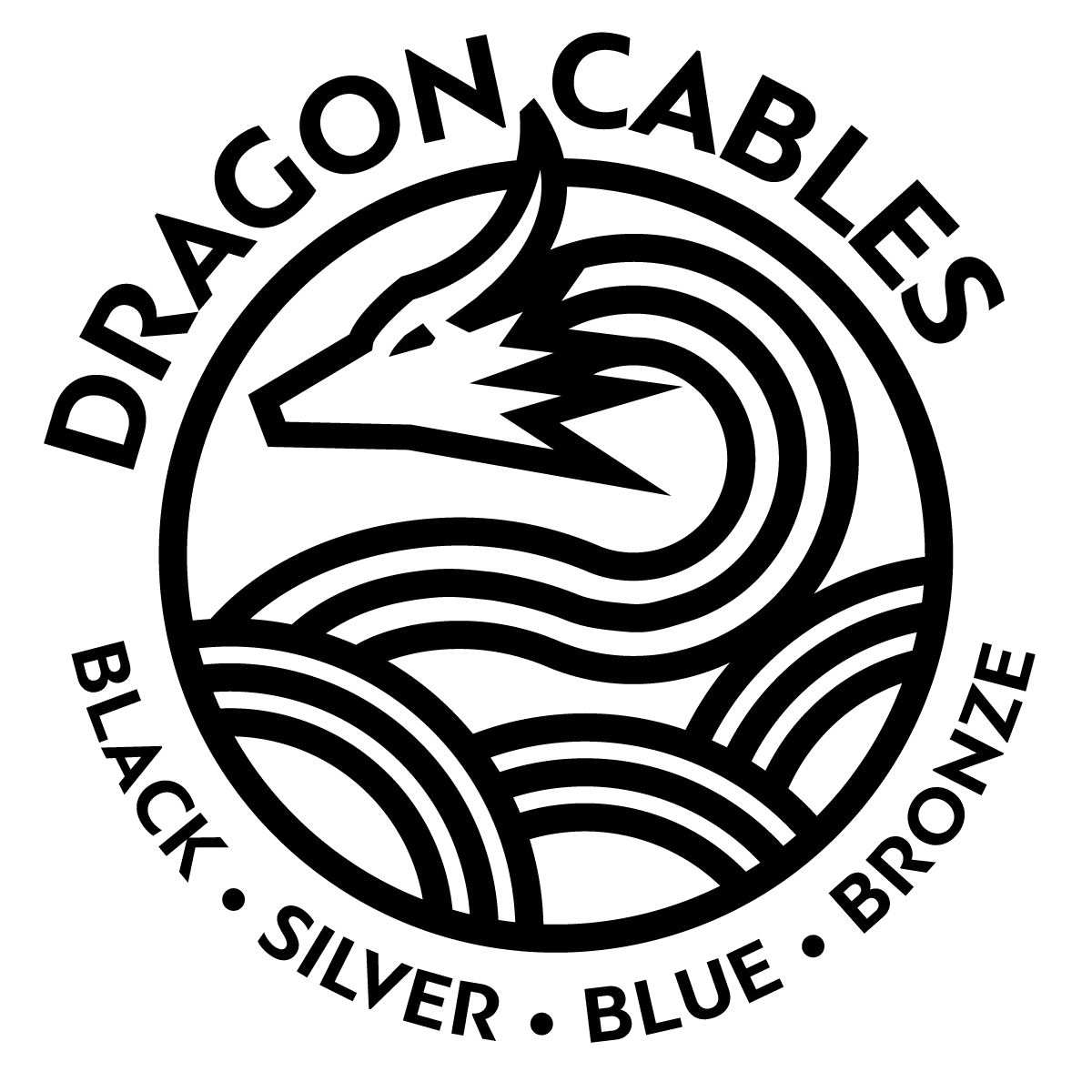 Why Dragon Cables?
You've heard the saying that a chain is only as strong as its weakest link, right? Well, the same applies to your brand-new audiophile-grade headphone or other audio components. The weakest link, in this case, is your stock cable or the cheap interconnects the manufacturer threw in the box just to get you up and running. Why is the cable always an afterthought, when it's just as important as the rest of your system? At Moon Audio, we use the best raw materials in our cables to unveil your music. We believe the materials matter and your audio cables should have the same care and craftsmanship that manufacturers put into their audio components and headphones. Audio cables are ultimately the connection to your music. The fact remains that cabling is often considered the last priority to that of the main product and a means to cut down the overall production costs. It's as simple as that.
Generally, stock audio cables are manufactured with subpar materials, metals with impurities, poor geometries, and an overabundance of layers to make them look and feel like a fire hose. Inconsistency and lack of quality control in stock cables can lead to poor sound quality and a veiled sound vs what the musician intended for you to hear and feel from the music. Dragon cables are handcrafted with the highest standards and made to order according to your specific needs.
At Moon Audio, we create a custom cable for you using the highest quality UP-OCC silver or copper conductors that can be manufactured. UP-OCC metals are void of impurities and are optimized for signal transfer and sound quality. We have one of the largest collections of audio and headphone connection options available online and we create limitless audio cable options depending on your specific gear and needs.
---
The Cayin N8ii DAP is one of the most premium music players you can get on the audiophile market right now. Spoiler alert: it isn't cheap. But then again, if I'm willing to pay to get the best of the best, I wouldn't expect it to be. The impressive thing about the N8ii is the complete audio circuit. The ROHM DAC is a first for a portable music player, and the switchable amp modes combined with the KORG Nutubes make for a sound as sophisticated as the technology behind it. The Cayin N8ii is as close to end-game sound as you can get in a portable device of this size and provides the user with a memorable listening experience each and every time.
You'll want to pair the N8ii with an equally impressive set of headphones or IEMs to truly appreciate and handle the audio quality that the music player can output. Priced at $3,499, the Cayin N8ii DAP is the cream of the crop and is well-deserving of one of the top flagship DAPs/music players on the Hi-Fi market.
---
N8ii DAP
N8ii Leather Case
4.4mm to 2.5mm (F) Adapter
3.5mm to 2.5mm (F) Adapter
USB-C Cable
Tempered Glass Screen Protector
User Manual
---
Flagship DAP Comparison Video
| | |
| --- | --- |
| MCU | Snapdragon 660 |
| System | Customized Android 9.0 |
| Memory | 6GB LPDDR4X |
| Storage | 128GB eMMC, TF (upto 1TB) |
| Google Play | Preinstalled |
| Display | 5" (1280 x 720) OLED multi-point touch screen |
| Physical Control | Volume knob, Power On/Off Playback control buttons |
| USB | Type C: USB3.0, OTG, QC3.0, Digital Audio |
| Chassis | Sandblasted CNC Aluminum |
| Dimension | 147 X 77.5 X 25mm |
| Net Weight | ~442g |
| Vacuum Tube | KORG Nutube 6P1 x2 |
| DAC | ROHM BD34301 x2 |
| Volume Control | JRC NJW1195A (4 Channels) |
| Bluetooth | BTv5.0 with multiple codecs LDAC, UAT, AAC, SBC |
| Wi-Fi | 2.4G/5G IEEE 802.11 a/b/g/n/ac |
| Phone Out | 3.5mm (Single-Ended) 4.4mm (Balanced) |
| Line Out | 3.5mm (Single-Ended) 4.4mm (Balanced) |
| Digital Interface | I2s, SPDIF Coaxial (embedded) USB Audio (in and out) |
| Bundled Player | Cayin Music; HiBy Music HiByLink support |
| Lossless | DTA bypass Android SRC |
| Battery | 3.8V 10000mAh (38Wh) |
---