A Fabulous Little CD Player That's Priced Way Too Low

Do you still listen to CDs? I do. Not all of the time - I might be streaming, or I might be kicking it old school with vinyl. But sometimes I want to listen to a CD, just because. And I bet you do, too, since you're checking out this review. If you're looking for a great budget CD player that'll knock your socks off, look no further than the Cayin Mini CD MK2 CD Player. It's small, good-looking, easy to use, and has a couple of really nice extras. It just so happens I have a few CDs hanging out in my car, so I'll grab them and we'll get started!
Compact and good-looking
The price is right
8x upsamling

I²S digital audio output
Cayin is a division of Zhuhai Spark Electronic Equipment Co. Ltd. The hi-fi company started out in 1993 manufacturing tube amplifiers under the brand name Spark. In 2003, the company began manufacturing audio products under the name Cayin. For the next 10 years, they focused on the two-channel market before venturing into personal audio. They launched a series of DAPs (digital audio players) and desktop audio products. Cayin also developed a series portable audio products including portable amplifiers and in-ear monitors. Cayin products run the gamut in price as part of the company's effort to make quality audio available to a range of digital music enthusiasts.
It's called "Mini" for a reason. I love the form factor. It's pleasing to look at, it's easy to pick up (a little over 4 pounds), and it's designed to fit in a stack with the Cayin iDAC-6 and/or iHA-6 headphone amp. It's made from aviation grade aluminum alloy, and despite its small size and weight, it looks and feels solid and well-built. The front panel features a clicky power button, VDF dynamic display, and four smaller buttons: play/pause, stop/eject, forward, and back. The CD slot above the display features a Sanyo high-precision laser head.
The Mini-CD MK2 has a set of analog RCA outputs, for easy connection to almost any amplifier, receiver, or powered speakers. The CD player can also be used as a transport, allowing you to bypass the internal DAC to output to external gear, using digital coaxial S/PDIF output or the I²S HDMI interface. I took advantage of this and connected the Mini CD player to the Cayin iDAC-6 via the I²S HDMI interface.
The player is equipped with an ES9018K2M DAC that supports up to 8 times upsampling -- up to 352.8 kHz. Sample rate conversion, or SRC, can be set by the included remote control. Press the "SRC" button on the remote control to turn on/off the upsampling ratefunction. You can choose from "Off", "44K", "88K", "176K" and "352K". Now, upsampling isn't always going to make a recording sound better - and sometimes it can actually degrade the sound quality - but with the music I used, I consistently noticed a boost in clarity and dynamics as I upsampled.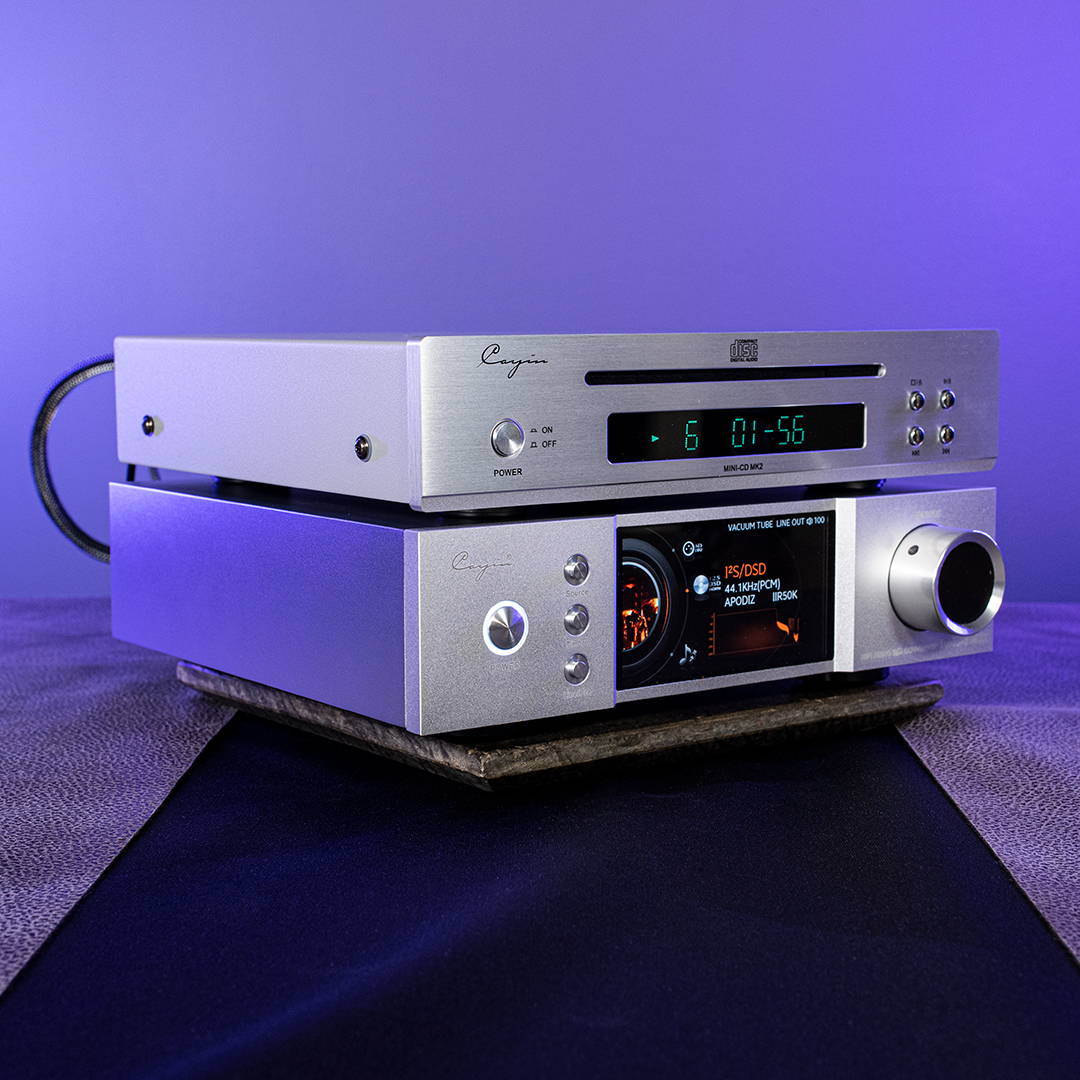 What is I²S?
Cayin has included an I²S socket on several of its products, including the Mini CD player and iDAC-6 MK2. To connect those to each other or to any other product* that supports I²S, you can use an HDMI-A cable.
Now, when you do any other digital out from a CD, it has to be converted to that output. The i²S is the cleanest way to transfer a digital signal from device to device because there is no conversion taking place. You're getting raw data directly off of a CD to the DAC.
* The I²S of the iDAC-6 uses the 19-pin HDMI-A interface. This is Cayin's proprietary implementation. The pin definition was designed in house and was designed to work with Cayin products. It is incompatible with standard HDMI audio visual devices, and Cayin cannot guarantee compatibility with other DACs with I²S inputs.
Review setup: Mini CD Player MK2 and iHA-6 Headphone Amplifier, with and without iDAC-6 MK2. Headphones: Meze 99 Classics with Black Dragon and Fostex TH909 with Black Dragon.
Big sound from a little machine. That's really how I'd sum up the Mini CD Player MK2. It's addicting, really. Using a few CDs I happened to have in my car, I decided to focus on tracks that start with "T," just because.
I started out my testing with "Tamacun," the first track on Rodrigo y Gabriela's self-titled album. The Mexican acoustic guitar duo's music has roots in Flamenco, rock, and heavy metal, and their catalog includes original compositions plus some covers of Led Zeppelin and Pink Floyd, for example. "Tamacun" is a peppy and passionate instrumental track. The Mini CD Player served it up in a forward and energetic manner with good weight, forward vocals, and lots of sparkle in the top end. The sound is crisp and clear, and the sound of palms slapping guitars has plenty of gusto.
"Tusk" from Fleetwood Mac was similarly peppy and full, with great breathy vocals. Background details are perfectly discernible, and nothing sounds muddled. There's lots of shine in the brass, a nice counterpoint to the lower-pitched hypnotic beat of this song.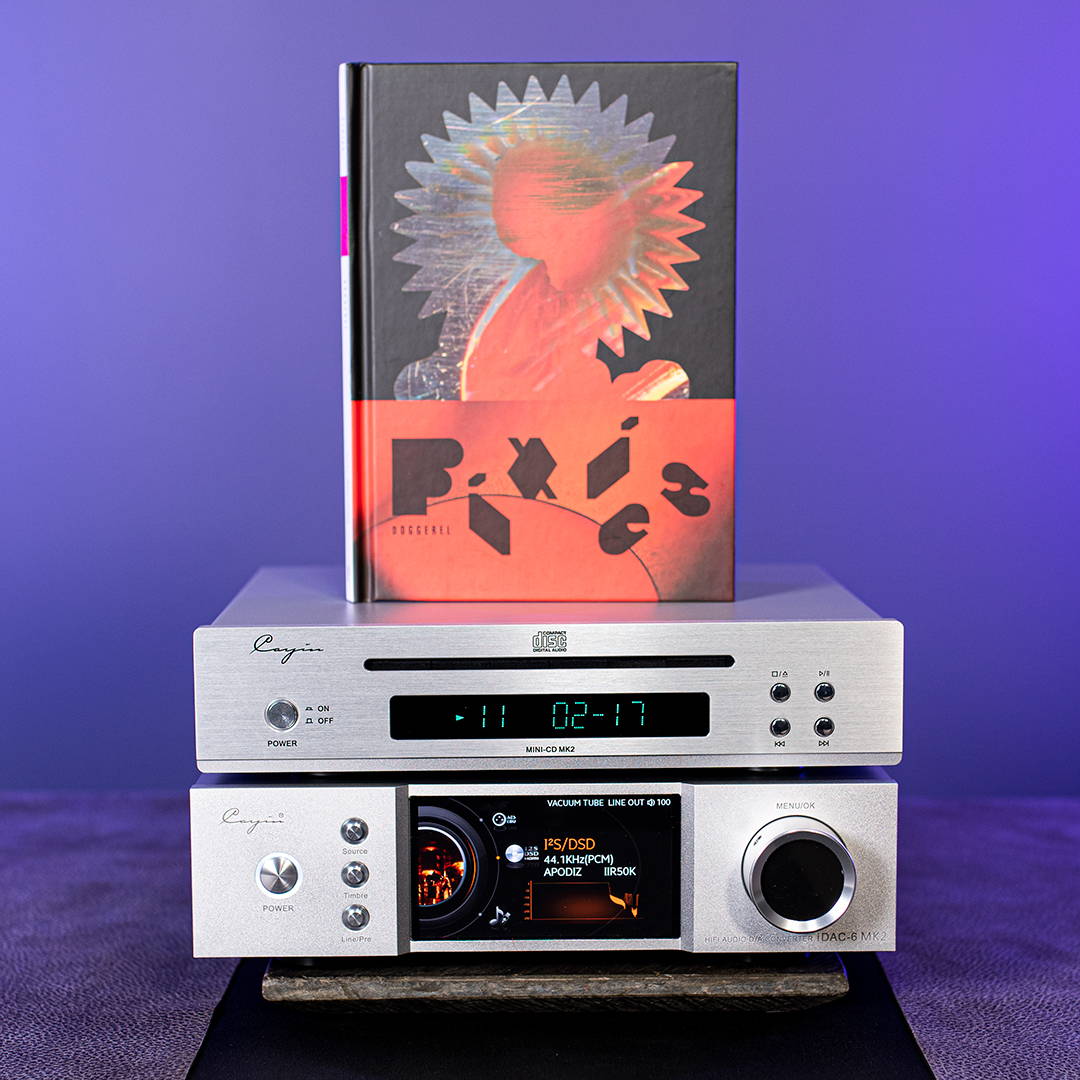 Elton John's "Captain Fantastic and the Brown Dirt Cowboy" is my favorite Elton album and one of my favorite albums, period. Impassioned ballads mingle with country-inspired songs and straight-up rock and roll. My favorite tracks sounded great with the Mini CD Player - nice and natural. Elton's voice is wonderfully situated in the mix such that I can enjoy it in all of its gravelly glory. Bass is strong and well-defined.
Listening to the Mini CD Player on its own with the iHA-6 Headphone Amplifier was enjoyable in its own right, but adding the iDAC-6 to the equation via I²S to took things to another level when it came to clarity and instrument separation. The purity and clarity of the sound made me think I was listening to far pricier equipment.
"Tamacun"
Rodrigo Y Gabriela
(Rodrigo Y Gabriela)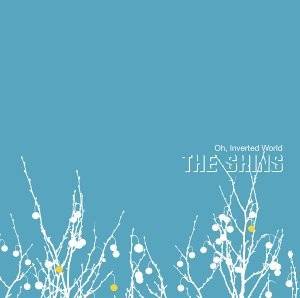 "The Past and Pending"
The Shins
(Oh, Inverted World)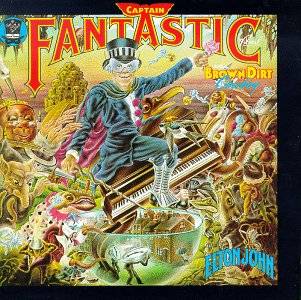 "Tower of Babel"
Elton John
(Captain Fantastic and
the Brown Dirt Cowboy)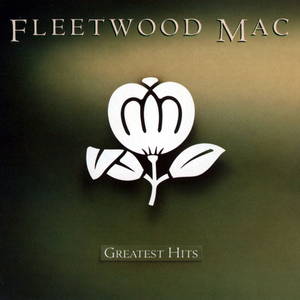 "Tusk"
Fleetwood mac
(Greatest Hits)
Aluminum alloy panel, advanced wire-drawing process, simple and stylish design
External high-quality power adapter to reduce the interference of the power system to the internal circuit
Remote control - versatile operation and complete control over your music.
Slot-in style disc drive - Stability for long listening sessions and reliable design.
Sanyo High-precision laser head - Fast and accurate reading, stable performance.
VFD Dynamic display - Classic display with a modern look.
Premium performance ES9018K2M D/A converter chipset fromESS Technology, Inc.
Supports S/PDIF digital audio output through RCA coaxial interface
Supports I²S digital audio output through HDMI interface
Supports RCA stereo audio output
Upsampling Rate/Mute indicator
Cables are an important part of your audio equation. At Moon Audio, we handcraft quality cables to ensure you are getting the most from your audio setup. From interconnects and USB cables to headphone cables and more, we have you covered. I opted to use Black Dragon Interconnects and Black Dragon headphone cables in my testing setup because I wanted to add just a touch of warmth to the sound. I also feel that the Black Dragon is a good match for the type of music I listen to most: classic rock, acoustic music, folk. The Black Dragon is a copper-based cable that subtle warms low and midrange tones for added warmth and fullness. It's also going to give you a musical and immersive midrange while smoothing out excess top-end energy.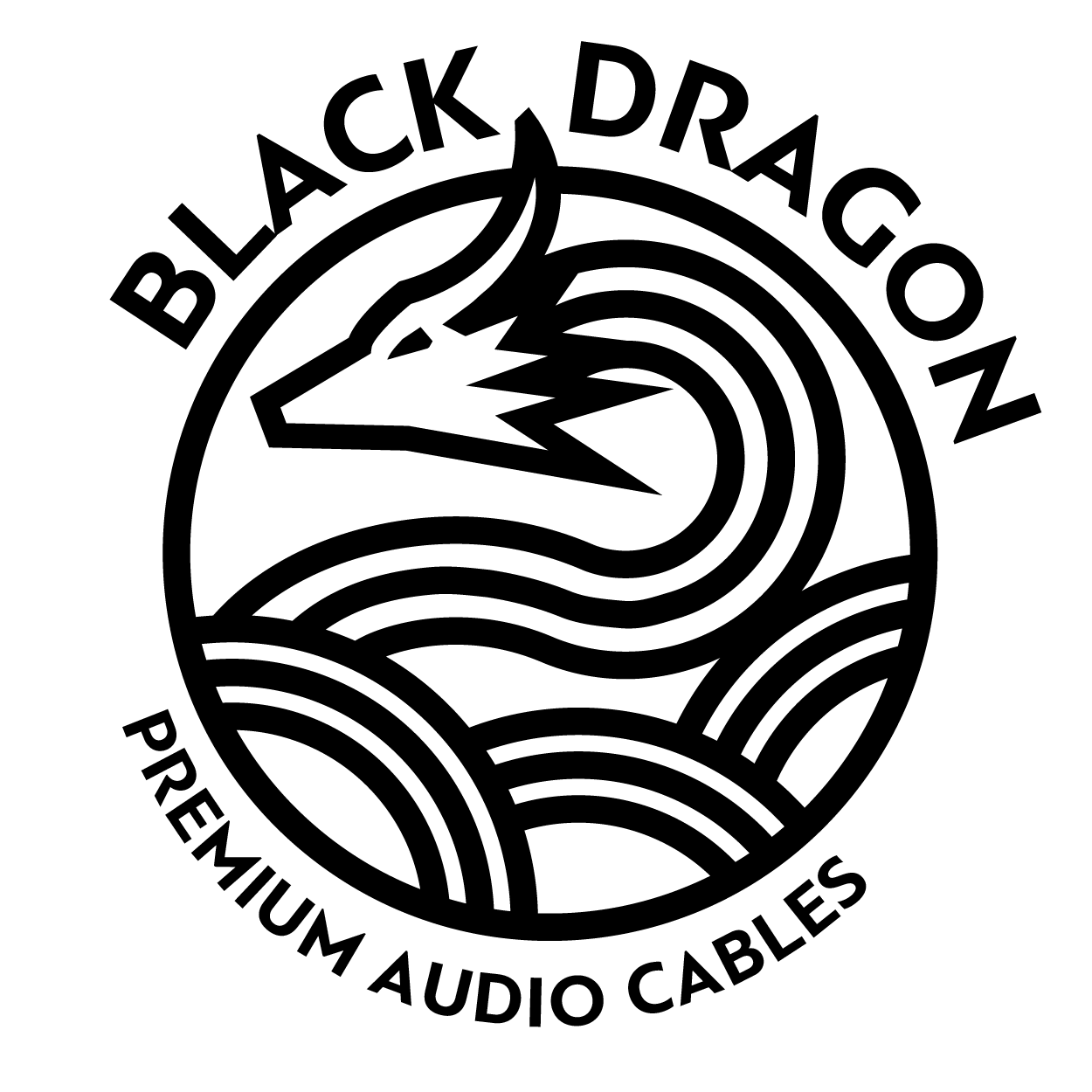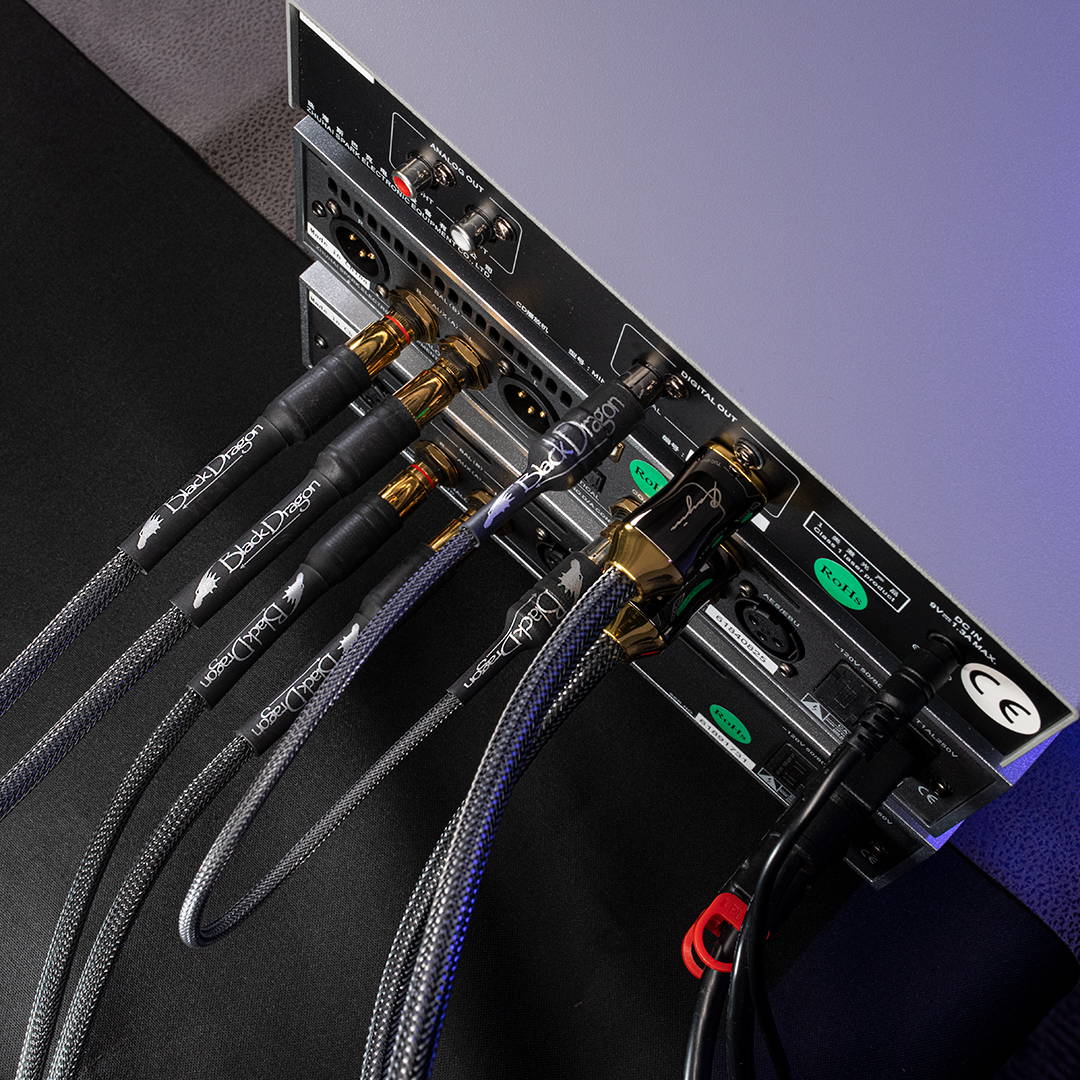 Why Dragon Cables?
Generally, stock audio cables are manufactured with subpar materials, metals with impurities, poor geometries, and an overabundance of layers to make them look and feel like a fire hose. Inconsistency and lack of quality control in stock cables can lead to poor sound quality and a veiled sound vs what the musician intended for you to hear and feel from the music. Dragon cables are handcrafted to the highest standards and made to order according to your specific needs. At Moon Audio, we create a custom cable for you using the highest quality UP-OCC silver or copper conductors that can be manufactured. UP-OCC metals are void of impurities and are optimized for signal transfer and sound quality. We have one of the largest collections of audio and headphone connection options available online and we create limitless audio cable options depending on your specific gear and needs.
I am seriously impressed with the Cayin Mini CD Player MK2. Whether you are looking for a CD player to use on its own or as a transport to output to a different device - such as the Cayin iDAC-6 MK2, you will not be disappointed in this sweet and petite CD player. I love the touch-of-a-button upsampling via remote control. Note that while the remote control is included, you do have to purchase the I²S digital cable separately for $45 if you want to use the I²S output. It's money well spent, since you will hear a noticeable boost in sound quality. That being said, the upsampling alone is going to provide a nice boost that makes this CD Player a solid contender for your hi-hi system. At $279, you really can't go wrong!
Mini-CD MK2 compact disc player

User manual

Warranty card

Power adapter

Remote control
---
Output level: 2.0V±0.5dB
Frequency response: 20Hz~20kHz(±05dB)
Distortion plus noise: ≤0.007% (1kHz)
Signal to noise ratio: ≥90dB (20-20kHz, A weighting)
Dynamic range: ≥90dB (20-20kHz, A weighting)
Crosstalk: ≥77dB
Digital output: S/PDIF: RCA coaxial, [email protected] Ω, output impedance 75 Ω
I²S: HDMI-A interface
Maximum power consumption: 12W
Support CD format: 12cmCD-Audio disc
Dimensions (WxDxH): 240mm x 213mm x 58mm (9.45in x 8.39in x 2.28in)
Weight: ~ 2.0kg kg | 4.4 lbs
---