Read Time: Approx. 5 min.

iFi NEO iDSD 2: The Ultimate High-End Desktop DAC Amp
iFi Audio has just released its latest addition to its growing desktop DAC lineup. The iFi NEO iDSD 2 is a three-in-one unit with a built-in DAC, preamp, and headphone amplifier. What makes the NEO iDSD 2 so popular is the implementation of the newest Bluetooth codecs transforming it into a Lossless Bluetooth DAC Amp. Equipped with the latest Bluetooth 5.4 and support for the new aptX Lossless, you can enjoy your favorite digital music without sacrificing sound quality. aptX Lossless is the first Bluetooth codec capable of streaming CD-quality audio and even hi-res audio without using any compression methods that notoriously deteriorate sound quality. With a new QCC518x Bluetooth audio chip from Qualcomm, the NEO iDSD 2 supports all Bluetooth formats including aptX Lossless, aptX Adaptive, aptX, LDAC, LHDC/HWA, AAC, and SBC.
You may recognize the iFi NEO iDSD 2 as it's the updated version of the NEO iDSD Amp/DAC. The differences? The NEO iDSD 2 features improved headphone outputs and line outputs, newly added analog processing modes, upgraded power consumption, and the latest Bluetooth technology. iFi Audio released a new app called iFi Nexis, available on ios and Android devices. The Nexis app gives you access to a suite of features and settings for your NEO iDSD 2. You can easily perform OTA upgrades and adjust the functionality of your DAC to unlock its full potential.
The iFi NEO iDSD 2 is the same size and weight as its predecessor retaining the sleek silver chassis that will compliment your existing audio setup. The 2-inch color display screen will showcase your current input channel, XBass, XSpace, format, sample, rate, and power mode, as well as being able to change orientation whether it's positioned vertically or horizontally. On the front of the NEO iDSD 2 you've got your multi-function knob which controls volume, menu settings, and mute along with the headphone outputs.
Features:
The second generation of iFi's NEO iDSD DAC/Amp
Preamp, DAC & Headphone Amplifier combo unit
Dual-core DAC design enables true-native DSD and PCM playback
Ultra-Res Digital Audio — 32-bit/784kHz PCM, DSD512, and full MQA decoding
State-of-the-art HD Bluetooth 5.4 technology — Fully optimized performance regardless of your source device
All Bluetooth formats supported: aptX Lossless, aptX Adaptive, aptX, LDAC, LHDC/HWA, AAC, SBC
Advanced jitter reduction — GMT Femto-Precision Clock and smart storage cache
Four user-installable digital filters that fine-tune the sound to suit the source material
Enhanced PureWave fully balanced dual-mono circuit design delivers ultra-low distortion
XSpace and XBass II — Adjust soundstage and frequency response to match your headphones
Drives even the toughest headphones with five times the power of its predecessor
iPower 2 included — Audiophile AC/DC power supply with Active Noise Cancellation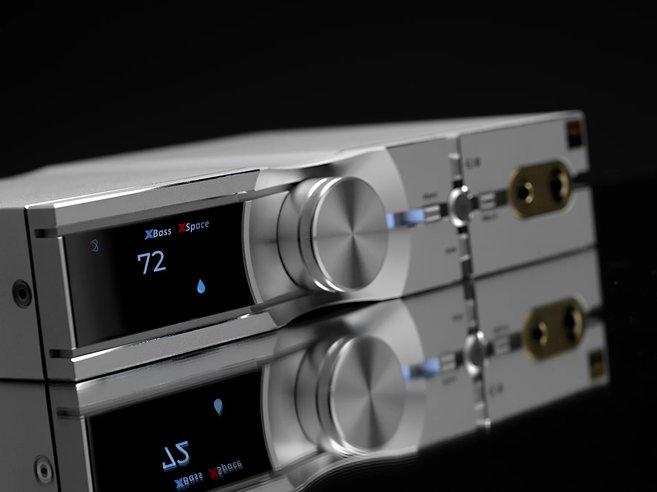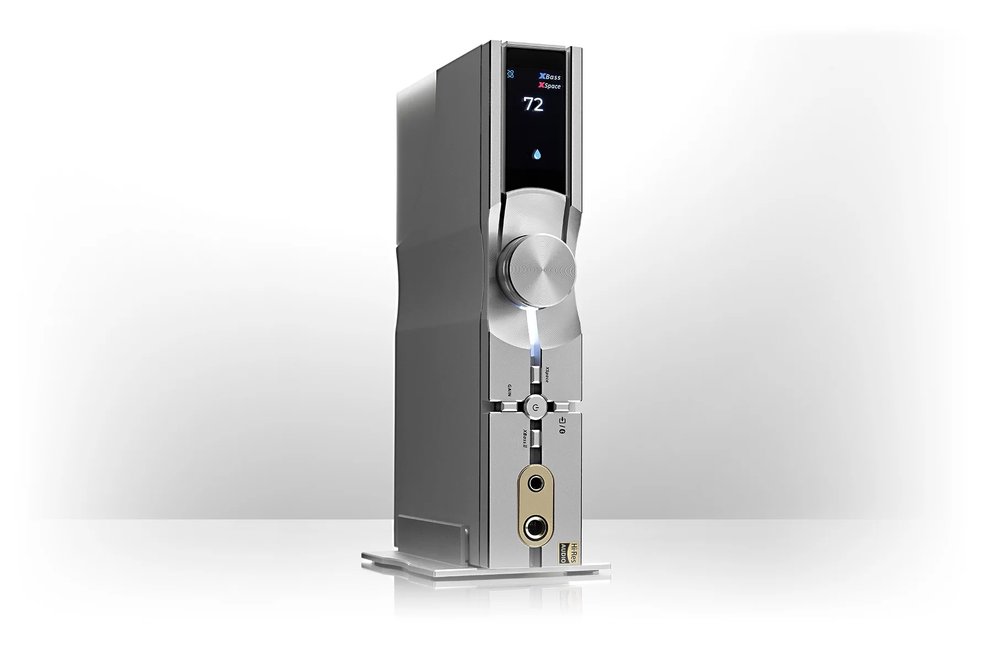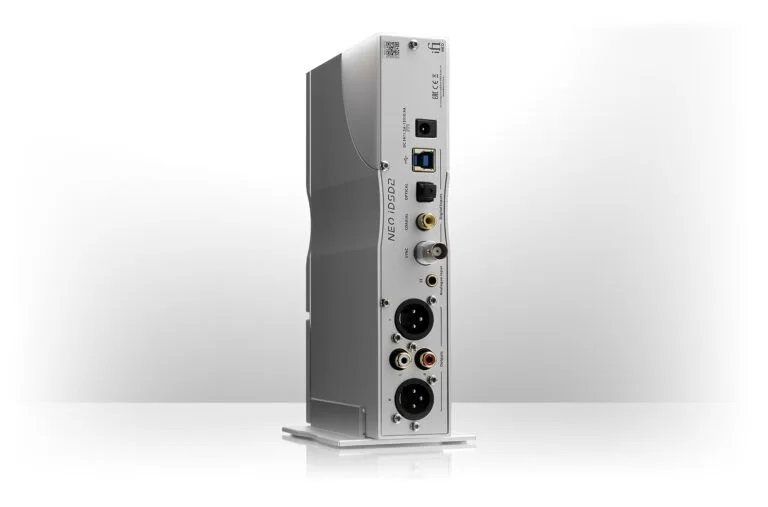 The iFi NEO iDSD 2: Features & Performance
Powerful Enough to drive even the toughest Headphones: Calling all headphone listeners! The NEO iDSD 2's headphone output power is five times more powerful than the first generation NEO iDSD. With a maximum headphone output power of 5,551 mW @ 32Ω it rivals some of the very best headphone amps. In fact, iFi has integrated the Diablo headphone circuit into it, and if you know anything about the iFi iDSD Diablo it's a powerhouse!
Suitable for all IEMs and Headphones: The iFi NEO iDSD 2 will not only drive any pair of cans you throw at it but its Auto iEMatch reduces any unwanted sibilance from high-sensitivity headphones with four gain settings ranging from -12dB to +16dB — An iEMatch setting, Normal, Turbo, and Nitro gain setting.
The NEO iDSD 2 features newly added analog signal processing modes, XSpace and XBass II, along with four digital filters allowing you to tailor the sound to your liking. The XSpace and XBass II modes are designed to adjust the soundstage and low-frequency response of the NEO iDSD 2 to match your headphones. When the XBass mode is activated you can cycle through three bass modes: XBass, XBass Presence, and XBass + Presence. The presence mode corrects the upper midrange region giving it the right amount of boost to provide your headphones with a more 'natural' sound.
A Universal HiFi System: With the iFi NEO iDSD 2, you get to decide how it's going to fit into your audio setup. Want to use it as a pure Digital to Analog Converter? No problem! Integrate it with your own headphone amp and let it serve as the sole source for your headphones with high-resolution playback from PCM 32-bit/768kHz to DSD512 and full MQA decoding. You can also connect it directly to your power amplifier as a preamplifier using its analog volume controls. Use it as a Pure DAC, DAC/Preamp, or a headphone DAC/Amp — The world is your HiFi oyster! Use the coaxial and optical inputs to connect the iFi NEO iDSD 2 to an Apple TV, Google Chromecast, PS5, high-end CD transport, and more. With a variety of connectivity options, there's no shortage of what this HiFi system is capable of.
If you're using the NEO iDSD 2 as a desktop unit, set it to a variable output and its powerful 19.5V maximum balanced output allows you to pair it with your favorite pair of active speakers and use the analogue volume controls. The NEO iDSD 2 is versatile enough to be positioned either vertically or horizontally with a 2-inch color display screen that automatically rotates to suit the orientation of your choice.
Balanced 4.4mm headphone output
Unbalanced 6.3mm headphone output
Balanced XLR analog line output
Unbalanced RCA analog line output
Unbalanced 3.5mm analog line input
Clock sync input
Coaxial digital input
Optical digital input
USB audio input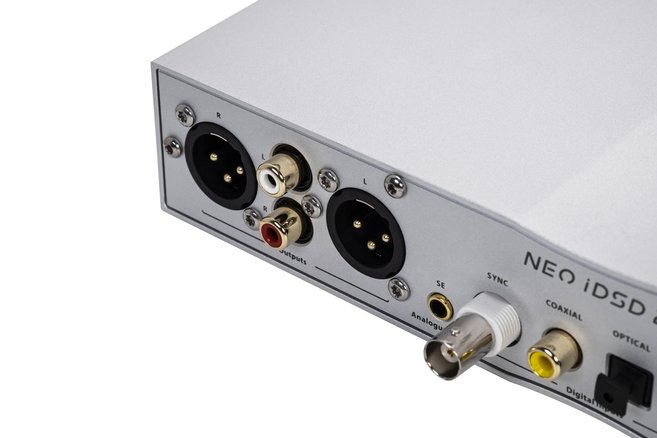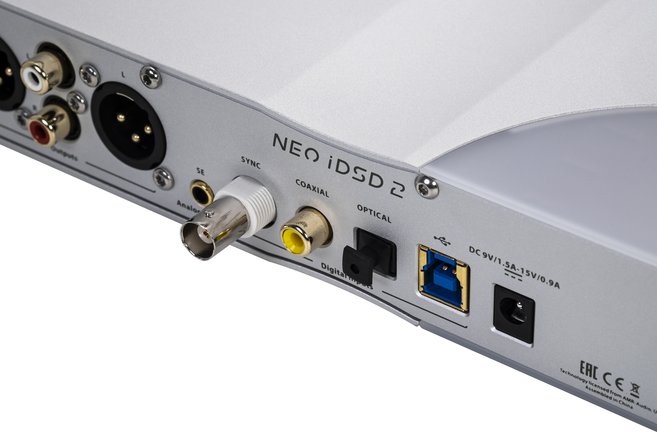 Advanced Jitter Reduction System: Long gone are the days of poor timing and jitter thanks to the internal GMT Femto-Precision Clock. This clock, combined with a smart storage cache creates the ultimate advanced jitter reduction system. This system effectively reduces jitter in the digital signal so you can enjoy a cleaner and more accurate sound. Maybe you already own an external clock that's more accurate and you'd hate to see it get tossed to the wayside. Well, thanks to the NEO iDSD 2's 10MHz External Sync Clock input you can connect it with an external clock as well as devices like a CD player and network streamer for even greater clock signal accuracy.
Astell&Kern KANN Ultra Music Player Review & Comparison
Best IEMs for Portable Gaming 2023
Why Headphone Measurements DON'T MATTER
iFi NEO iDSD 2 Lossless Bluetooth DAC/Amp
. iFi iPower2 12V
. Stereo RCA Cable
. USB 3.0 Type A to B Cable
. 3.5 to 6.3mm headphone adapter
. Stand for vertical placement
. Quick start Guide
. Instruction Card
. Remote control handset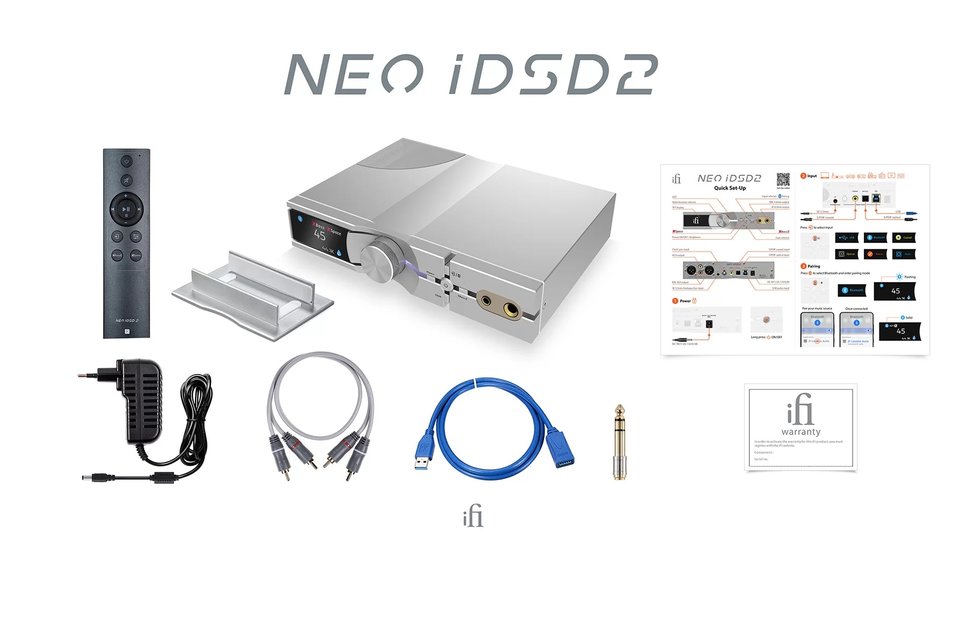 Inputs
Digital:
USB 3.0 B (USB 2.0 Compatible) / S-PDIF (Coaxial/Optical)
Bluetooth 5.4 (aptX Lossless, aptX Adaptive, aptX, LDAC, HWA/LHDC, AAC, and SBC
Hi-Res Support:
DSD512/256/128/64, Octa/Quad/Double/Single-Speed DSD
DXD (768/705.6/384/352.8kHz), Double/Single-Speed DXD
PCM (768/705.6/384/352.8/192/176.4/96/88.2/48/44.1kHz)
MQA
Bluetooth 96kHz
Outputs
Balanced XLR: 19.5V max. (Variable); 4.4V fixed
Unbalanced RCA: 10.5V max (Variable); 2.2V fixed
Output Impedance: XLR < 100Ω; RCA < 50Ω
SNR: >120dB(A) @ 0dBFS
DNR: >120dB(A) @ -60dBFS
THD+N: <0.0015% @ 0dBFS
Headphone Output - 4.4mm: 3.5V/19.5V max (12Ω - 600Ω headphones)
Headphone Output - 6.3mm: 4.5V/9.5V max. (12Ω - 300Ω headphones)
Output Power - 4.4mm: >19.5V/650mW (@ 600Ω); >13.3V/5551mW (@ 32Ω)
Output Power - 6.3mm: >10.5V/184mW (@ 600Ω); >9.5V/2832mW (@ 32Ω)
Output Impedance: ≤1Ω
SNR: ≥120dB(A) (3.3V 6.3mm/6.2V 4.4mm)
DNR: ≥120dB(A)
THD+N: <0.0015% (125mW @ 32Ω)
General
Power Supply Requirement: DC 9V/1.5A - 15V/0.9A (centre +ve)
Power Consumption: No signal ~5W; Max signal ~13.5W
Dimensions: 214x158x41mm (8.4"x6.2"x1.6")
Net Weight: 916g (2.0lbs)
Limited Warranty: 12 Months