---
Aurender music servers come with a fantastic remote app called Conductor that is available on both iOS and Android platforms, so you can use it on your iPad, iPhone, and Android devices.
Hailed for its performance and intuitive operation, the Conductor app turns your device into a versatile user interface for Aurender servers and makes managing, viewing, and playing high-resolution music collections a breeze.
Two streaming services, TIDAL and Qobuz, are embedded within the Conductor app (subscriptions required), allowing you easy access to millions of high-resolution albums. You can also browse/play Internet radio content via SHOUTcast. Being integrated, links to content found on streaming services can be added to your main file library, making it easy to combine and compile content in one location. Conductor will pull your disparate music (from streaming services, an internal hard drive, a connected NAS or USB drive, and Internet radio) into one cohesive library, but you can also select from among the various libraries.
Conductor app features:
Intuitive interface
User-selectable theme (dark, light, warm)
Editable playlists
Remote support request
One-click addition of songs/albums to the queue
Browse by song, album, artist, genre, or composer/conductor
DSD, 16/24bit, sampling rate filter
Album front and back cover support
Gapless playback
Integrated TIDAL and Qobuz service (separate subscriptions required)
Recommendations:
Aurender recommends using a fifth generation or later iPad. Older hardware may be sluggish or buggy, especially for searching, browsing, and downloading updated library databases.
Minimum requirements:
-iPad iOS 9.3 or later
-iPad 2 or later
-Android Version 7 "Nougat" or later
The Conductor app features a user-friendly interface.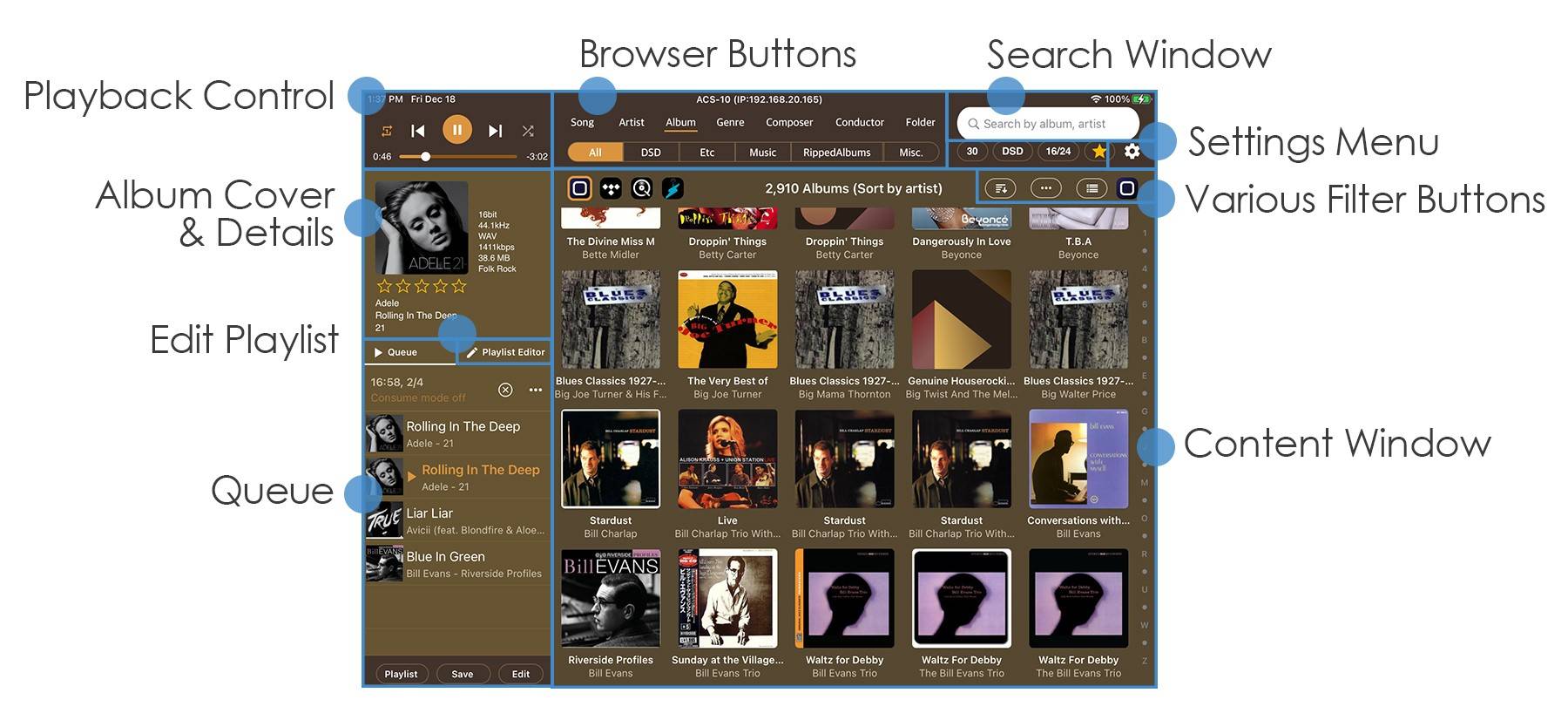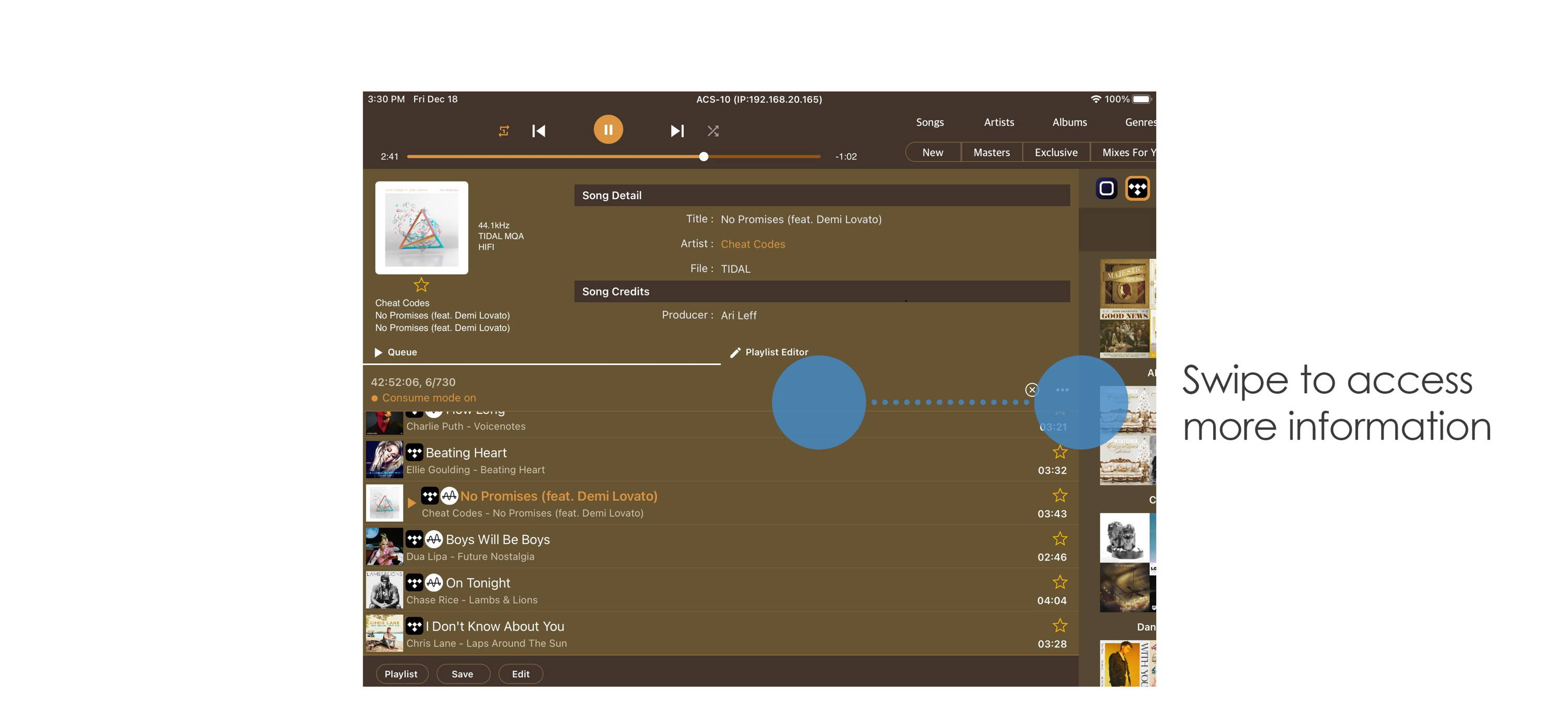 Getting to know your Conductor app:
Aurender provides a wealth of easy-to-follow video tutorials to help you set up and use the Conductor app on your iOS or Android device. You'll find videos on everything from setting up a streaming service and adding songs to a queue to deleting cached files and sorting albums. There's also an iPad web manual with instructions for installation and setup.