Astell&Kern Sound for Your Mobile Devices
---
Astell&Kern is one of the leading brands in audiophile-grade portable audio. They know how to put together a digital music player like no one else, but how do their non-DAP products hold out? Well, they have a new USB DAC that gives you the Astell&Kern signature sound in the palm of your hand, and is compatible with your mobile devices*.
*(Android - sorry iOS devices)
Portable DACs are one of the easiest ways to greatly improve the quality of your device's audio. They're small, affordable, and they are meant to do one thing and one thing well. I would be surprised if most audiophiles didn't already have one in their arsenal, and I'll bet most consumers don't really understand the impact they can have on your music. So, whether you're an audiophile or everyday consumer, let's take a look at one of the most reputable music player manufacturers on the market and their version of audiophile-grade USB DAC sound in the palm of your hand.
---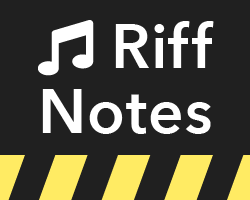 Great Sound - Forward/Analytical signature
Portable form factor
Affordable AK Audiophile-grade gear
CAUTION: Volume defaults to max level depending on the device
Attached cable
Weight - on the heavy side
---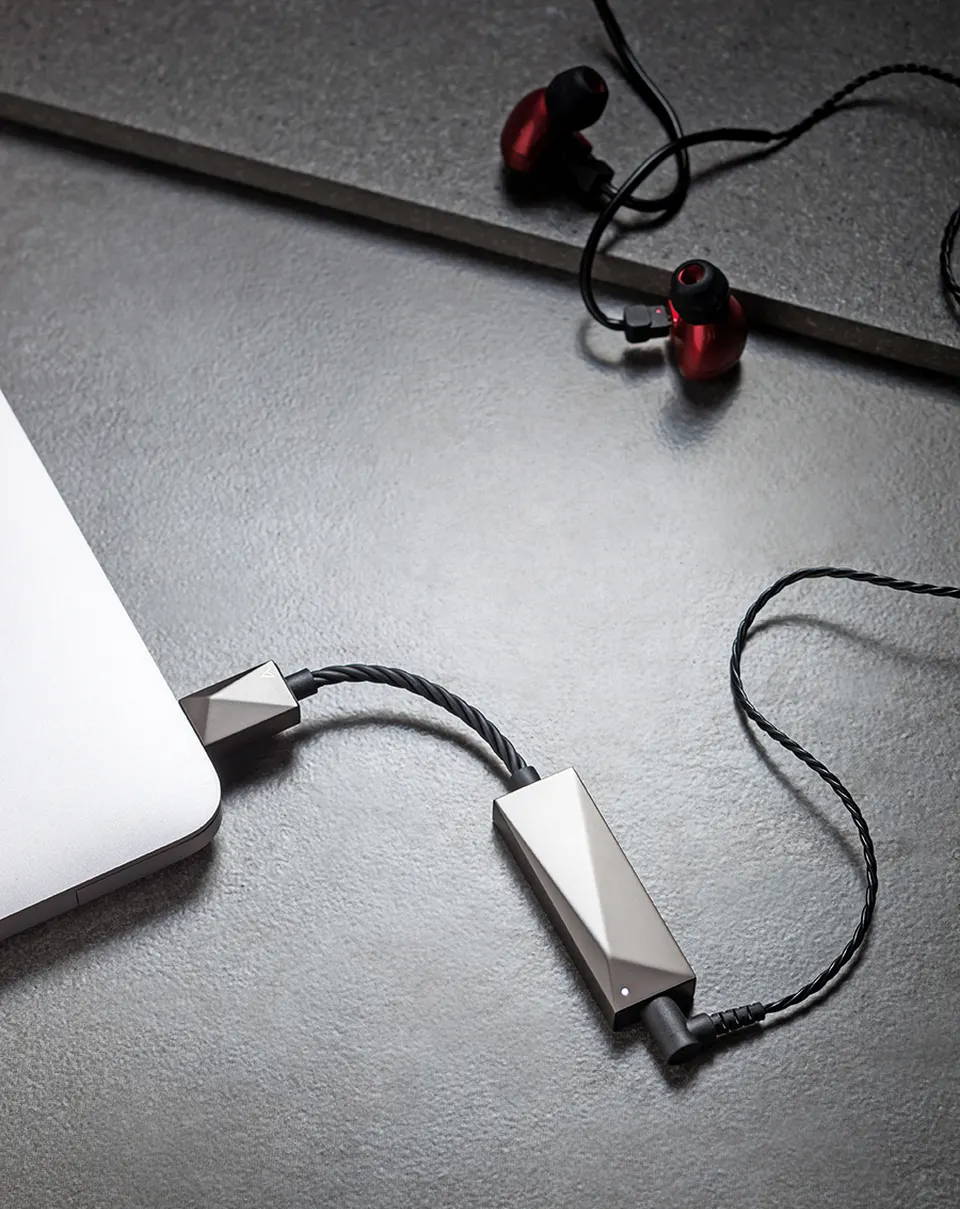 The AK USB Dual-DAC Cable PEE51 is a mouthful, but it's also pretty much exactly what you would expect from Astell&Kern. It's sleek and edgy, modern, and typical of the Astell&Kern design aesthetic. If you were to shrink down one of their digital audio players or DAPs to something about the size of your finger, then the AK USB DAC is the result. There's not much to it: the DAC's full metal housing, the attached braided cable, and the USB-C connector. It's a simple plug-and-play DAC for most devices, so there's not much in the way of setup here, thankfully.
The device is made of zinc alloy, providing a nice weight to the product despite being so small. This can either be perceived as a positive or negative. The positive is that it feels like a premium product; as if the weight is directly correlated with the overall quality of the device. Of course, this is not always the case, but Astell&Kern has been around for long enough that they have a good reputation in the audiophile world. They make good stuff. The DAC has a single 3.5mm Headphone jack located on the end opposite the USB connector.
Design Concept
The USB-C DUAL DAC Cable uses the design concept of "light and shadow" that is used in all Astell&Kern products. The USB-C DUAL DAC Cable design is based on a single center line that boldly crosses from right to left. The faces were arranged by adjusting the angle ratio so that the sharp faces of the upper four faces meet at one point. It is designed so that each side is reflected according to the movement of light. To make the grip comfortable for one-handed use, the surface was created to be like a pebble that has been smoothly polished by the natural weathering effect of stone, rather than featuring the sharper angles typically found in existing AK products. This product design provides a nice, smooth feeling when holding the cable in your hand. The weight of the metal material used reflects the same durability and solid feel compared to other Astell&Kern devices. -Astell&Kern
So overall, nothing too different here from the usually-superb AK quality.
---
The device features two Cirrus Logic CS43198 MasterHIFI DACs, which support native DSD256 and 32bit/384kHz playback. It's a stacked setup for such a small device, and the sound quality really shines for those who like Astell&Kern music players.
I say that because those that like AK DAPs are going to be familiar with the tuning and signature of this USB DAC. Astell&Kern has a more forward-leaning or analytical sound signature, and the USB DAC certainly retains this. The CS43198 DAC brings out tons of detail and has been a substantial improvement over the internal DAC of my phone and tablet. And that's where the real value in this DAC lies - your phone and tablet can do a million things well, but not one thing great. This device is made for one thing and one thing alone: to make your music sound better. The added benefit of using an external converter with your mobile devices is that it also provides 2Vrms, which is substantially more than the standard output of say, your headphone jack on your laptop. The added amp means your headphones will have more juice to flex their muscles, and therefore giving you more headroom in enjoying your music. For reference, when connected to my laptop I was setting the volume level at 8-10 (out of 100). A HUGE improvement in drive and headroom. On devices like your phone and tablet, it's plug-and-play, and on most Android devices you won't have to bother setting up your audio output to the DAC since it will automatically be recognized.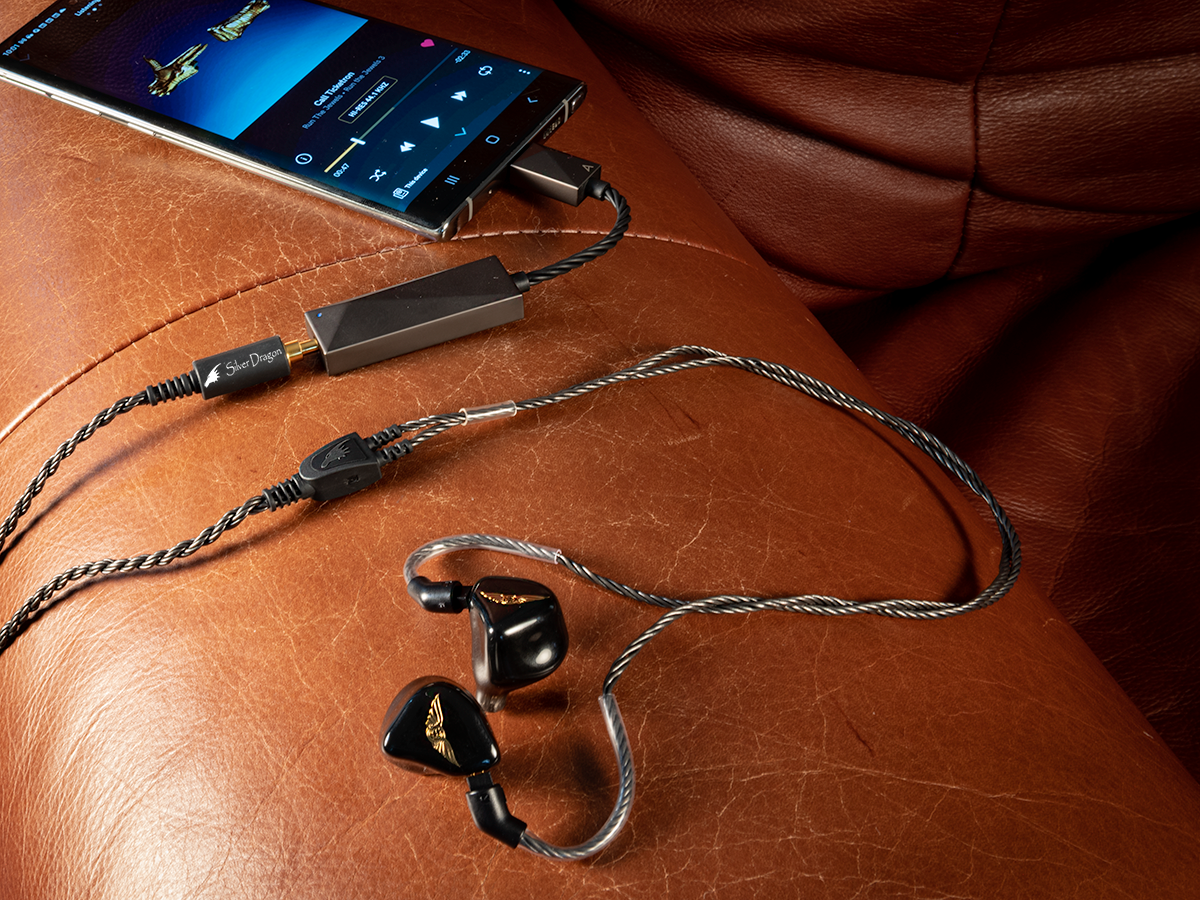 For my testing sessions, I used this with my laptop's USB-C output and the Meze Audio 99 Classics, and Hifiman's R10D headphones. Both headphones were easy to drive with the AK USB DAC and provided plenty of headroom. I certainly think the AK could power some basic planar magnetic drivers sufficiently, but for those power-hungry cans like the Meze Empyrean, you'll need to find yourself a headphone amplifier. Dynamic drivers are relatively easy to drive, so the AK USB DAC would be a great choice.
The Cirrus Logic chips do a great job in bringing out the detail in your music, and Astell&Kern have tuned them to sound crisp and clear, lifting the veil off your device's internal DAC. In genres like classical and jazz, you'll find more expression, increase in soundstage and separation. It's a substantial improvement and it's like discovering an entirely new layer to my music.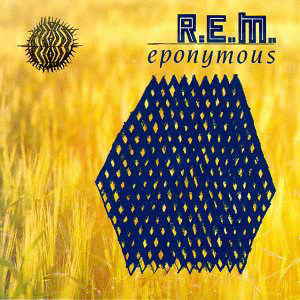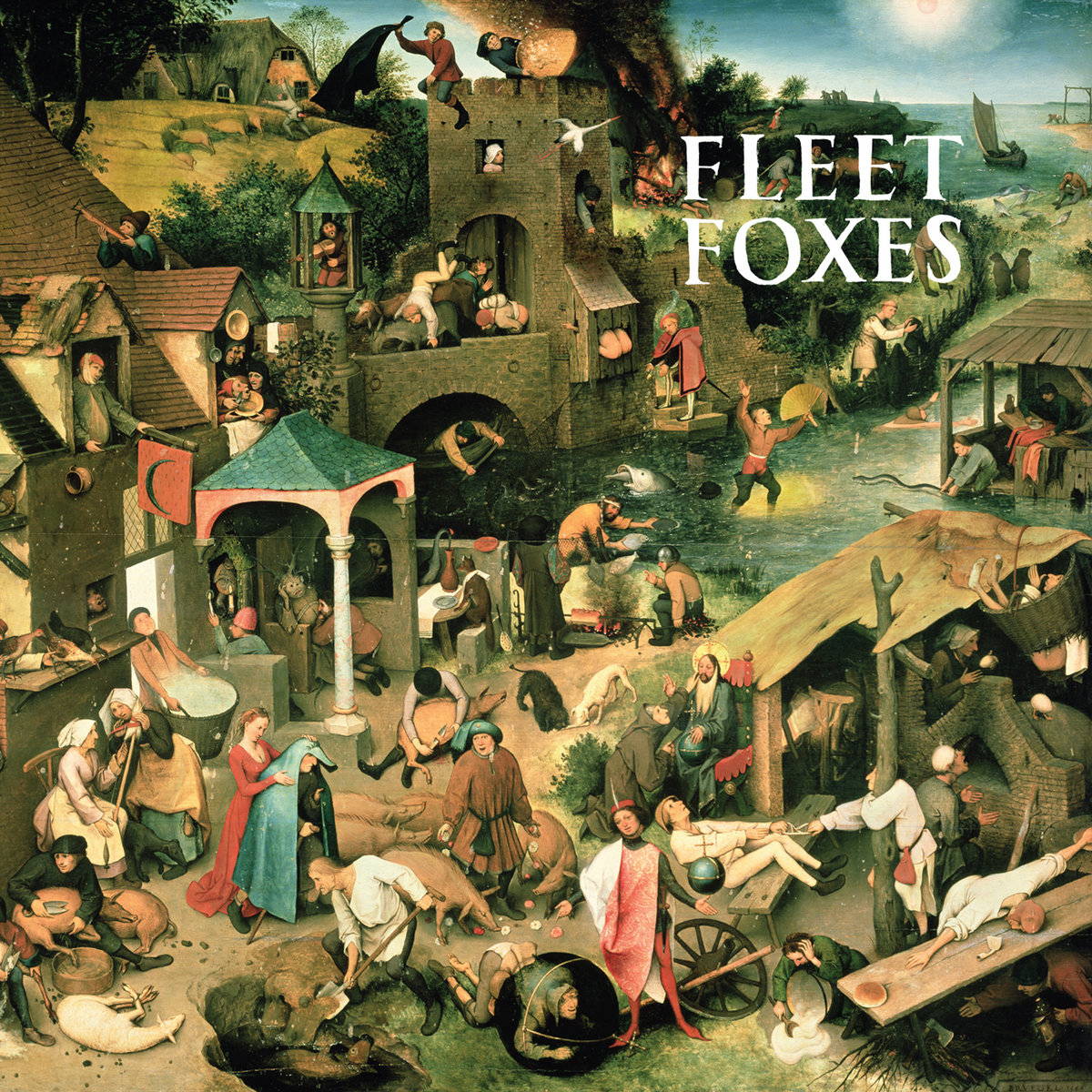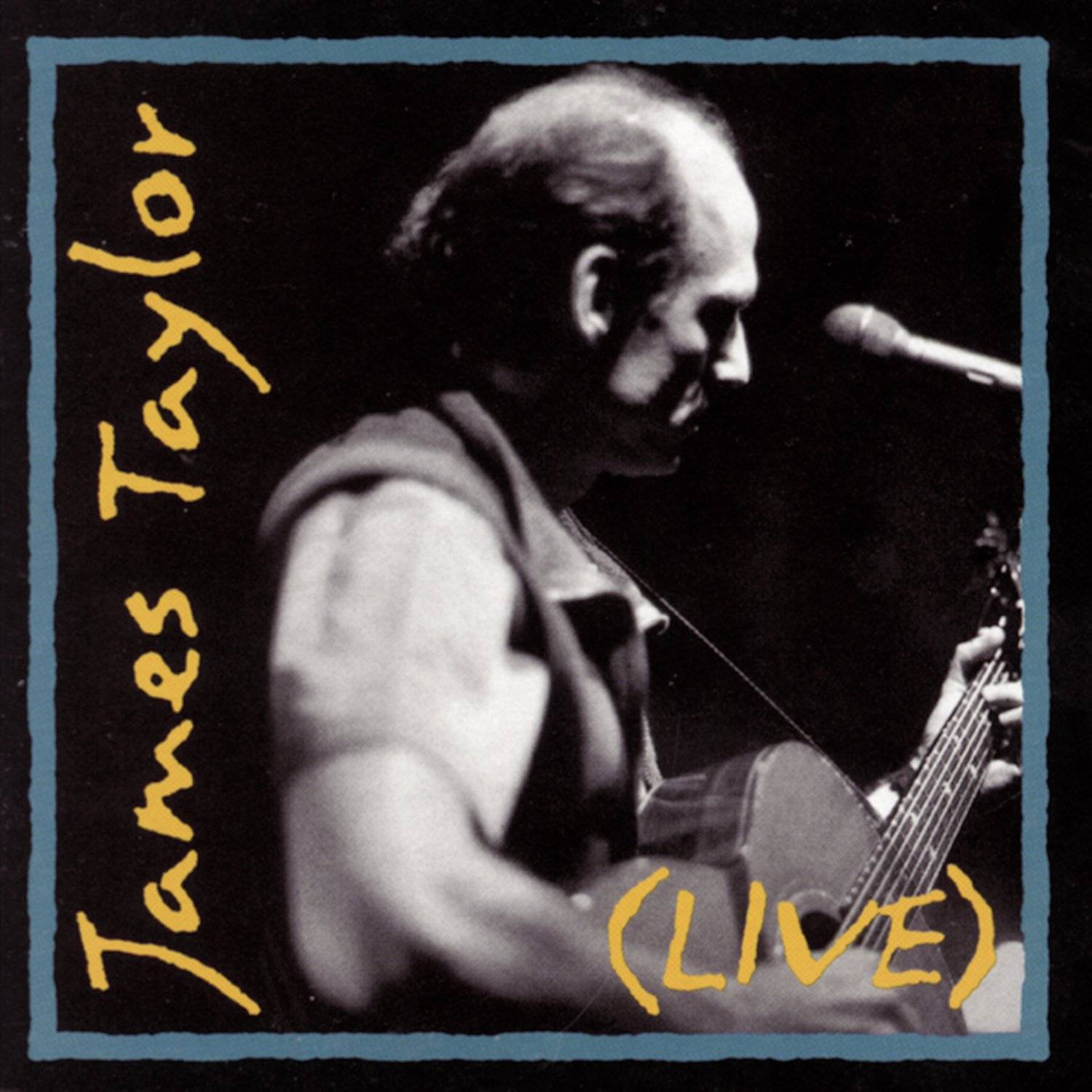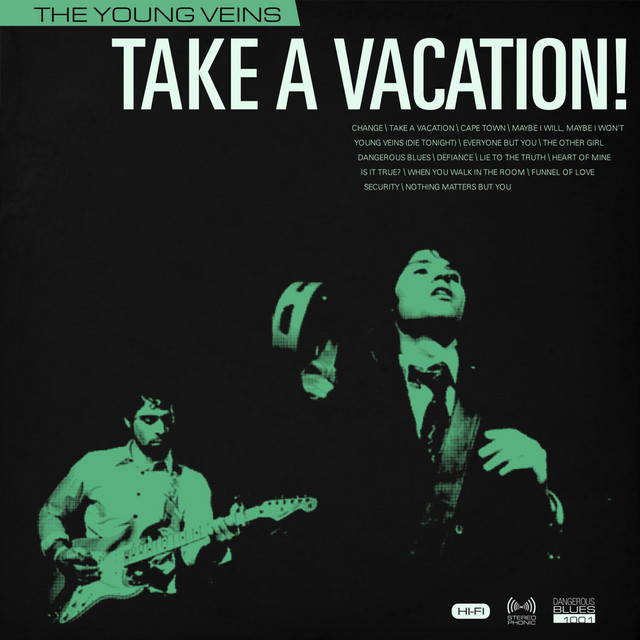 Albums:
REM: Eponymous
Fleet Foxes (Self-Titled)
James Taylor: Live
The Young Veins: Take a Vacation!
---
The CS43198 DAC brings out tons of detail and has been a substantial improvement over the internal DAC of my phone and tablet. And that's where the real value in this DAC lies - your phone and tablet can do a million things well, but not one thing great. This device is made for one thing and one thing alone: to make your music sound better.
---
Precautions When Using This Product
The Astell&Kern USB-C Dual DAC Cable is compatible with most Android-based smartphones and tablet PCs, computers running Windows 10, and macOS. iOS devices, such as iPhones and iPads are currently not supported. Some Android devices may require adjusting certain settings to function correctly. Due to the hardware, software, and system limitations of certain supported devices, not all functions may work correctly or be available for use. When connected to a Windows PC, the device is automatically recognized and the correct driver will be installed. A separate USB DAC Driver installation may be required for high-quality sound playback and can be downloaded from the Support-Download section of The Astell&Kern global website. To play DSD and high-quality PCM sound sources on a smartphone, a separate free/paid app that supports high-resolution audio playback must be installed. (When using the smartphone's own built-in player, audio may be down-sampled) When connecting to a playback device (Android-based smartphone, tablet PC, and PC), be sure to check the volume level before connecting earphones and headphones. Some devices may automatically set the output level to maximum volume when the USB-C Dual DAC Cable is connected. Listening to headphones or earphones at maximum volume may damage your hearing. Please verify the volume level before each use. When connecting the USB-C Dual DAC Cable to an Astell&Kern player and using the cable as an external DAC, the output volume will be fixed at the maximum volume setting. It is not possible to adjust the volume through The Astell&Kern player. Listening at maximum or in a high-volume setting may cause serious damage to your hearing. Astell&Kern, its affiliates, and agencies cannot be held liable for any damage or injuries from negligent or inappropriate use. We do not recommend not using the USB-C Dual DAC Cable with Astell&Kern players. Firmware updates may be released periodically for stability improvements. For more information on firmware updates and to check if a firmware update is available, please visit the Support-Download section of The Astell&Kern global website.
---
The DC03 is a USB DAC as well, providing a plug-and-play experience for smartphones and tablets with Android 5.1 and above. The DC03 terminates in a USB-C connector and works seamlessly with Windows and Mac computers. It's built with dual Cirrus Logic CS43131 Master HiFi DAC chips, providing clean sound with a neutral sound signature, a great option for portable music listeners looking for powerful performance in a small package. The DC03 can output 2vrms, giving users plenty of power for most headphones. You can't beat the size, power, and number of features for the price with the iBasso DC03. It's the perfect accessory to stow away in your bag and affordable enough that it will hardly make a dent in your wallet. Overall, similar to that of the AK USB DAC, but the AK DAC is going to offer much more detail than the iBasso - perfect for those who like a more analytical sound. The iBasso DC03 would be considered the middle-of-the-road signature of the 3 DACs here for comparison.
The EarMen Eagle is a compact thumb-drive size DAC that can literally fit on your key chain. In fact, it might be hard to distinguish it from your other thumb drives, since the format and styling look much the same. The Eagle is the USB-A version of the Sparrow (USB-C). We really like the super compact design; it's very convenient. One of the biggest things I appreciate about the Eagle's design is the direct USB-A connection without a cabled-dongle design. If something goes bad with the AK or iBasso USB DAC cable, well, you have a dead device until you get it repaired. It's a small but effective and efficient design choice. At the heart of the Eagle is the ESS ES9281PRO SABRE DAC chip, a phenomenal sounding chip that has an incredibly low noise floor and includes HyperStream II modulation which aids in a stable sound field. The Eagle DAC also uses super high-end components and design, minimizing noise and improving the fine details in your music as a result. Sound signature is on the detailed side, providing a crisp and detail-oriented listening experience. However, the Eagle adds an incredible amount of body and headroom over its competitors here. It's not a warm DAC, but the sound is full and resolute. Likewise, the EarMen Eagle USB DAC looks and feels premium, encased in a sleek glass-covered chassis. It's a very affordable DAC for those wanting to increase the fidelity of their music without breaking the bank or taking up a lot of real estate.
---
The Astell&Kern USB-C Dual DAC Cable (PEE51) is another great entry in the ever-expanding collection of USB DACs on the market. The quality and sound are consistent with other Astell&Kern products, and for the price, it's a bargain for greatly improving the quality of your music - which will be popular among those who like the more analytical sound signature. It's like channeling your audio through an Astell&Kern digital audio player, just without all the bulk.
For anyone who primarily listens to their music on their consumer-grade mobile devices - I dare you to connect an external USB DAC and go back to listening to your music without one. It's a small investment to get so much more out of your music. Sometimes consumers just need to take the leap and do it. You won't regret it - and you won't look back.
---
---
Astell&Kern USB-C Dual DAC Cable (PEE51)

Manual
---
Technical Features
Product Name: AK USB-C DUAL DAC AMPLIFIER CABLE
Model: PEE51
Body Material: Zinc Alloy
Body Color: Titan
DAC: Cirrus Logic CS43198 x 2
Sample Rate: PCM: Support up to 32bit/384kHz / DSD Native: DSD64(1bit 2.8MHz), Stereo / DSD128(1bit 5.6MHz), Stereo / DSD256(1bit 11.2MHz), Stereo
Input: USB Type-C Input(for Windows 10, Android Smartphone & Tablet PC, macOS)
Output: 3.5 mm Headphone
Dimensions: USB Plug: 17mm[W] x 50mm[H] x 10.3mm[D] / 3.5 mm Headphone: 12mm[W] x 20mm[H] x 8.2mm[D]
Weight: about 25g
Audio Performance
Frequency Response: ± 0.030 (Condition: 20 Hz~20 kHz)
Signal to Noise Ratio: 118dB @ 1kHz, Unbalanced
THD+N: 0.0004% @ 1kHz, Unbalanced
IMD SMPTE: 0.0003% 800Hz 10kHz(4:1) Unbalanced
Output Impedance: 2 Ohm
Output Power or Voltage: 2 Vrms (Condition No Load)
---
---