Updates from the latest Roon Version 1.7 build 537 are live now, after being inspired from feedback from the community. Read more about the latest implementations... [read more]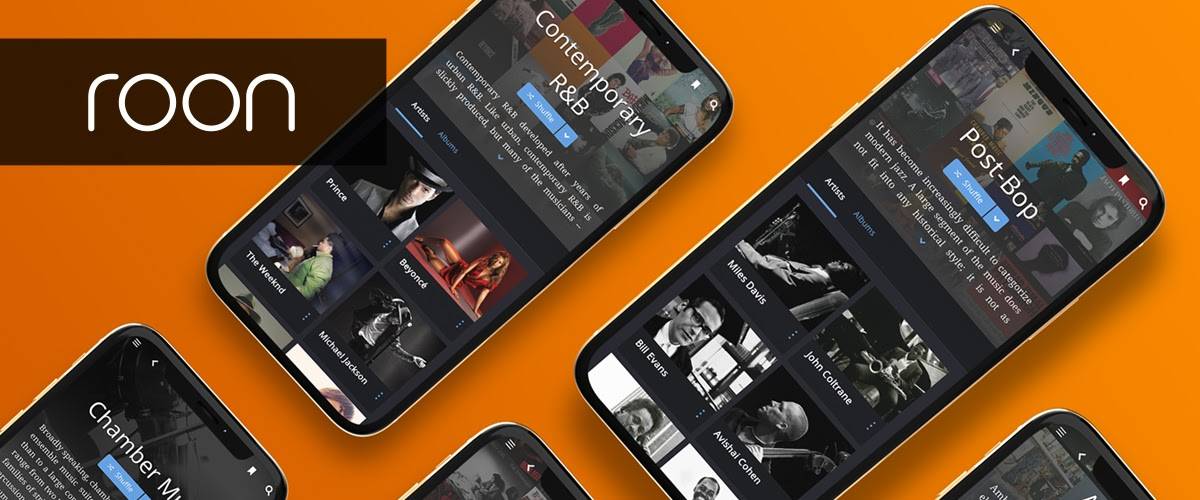 New Updates Adds Better Recommendations and "Auto-Sleep" Feature
---
Roon released a new update back in November which added multiple features and added functionality to the service. The following is taken from their recent blog released April 22, 2020.
---
Since the success of the 1.7 release in November, Roon received tons of great feedback from the community, and they have been listening.
They've implemented a number of features in this release (version 1.7 build 537), including improvements to the "New Releases for You" and "Now Playing" screens, as well as a number of other changes to improve the way you discover and listen to the music you love.
Roon also added the ability to filter your personalized recommendations by genre. The "New Releases for You" screen now lists the top genre presets at the top of the page, making it much easier for you to filter your recommendations and listen to the genre you are in the mood for.
Their recommendations are always improving, so let Roon know if you're enjoying your latest picks!
Roon also implemented a new "Auto Sleep" feature for selected Roon Ready devices which support standby mode, as well as products from Devialet, Linn, and Meridian, allowing users to automatically put their audio products into standby mode shortly after the music stops playing. Once your product has gone into standby mode it can easily be woken up simply by playing Roon content.
Turning off devices automatically when you're not using them will save you money on your electric bill (especially with power-hungry amplifiers) and let you do a little something to save the planet.
They added two new features to your "Now Playing" screen. The first affects Live Radio playback: if the station you're listening to provides Artist and Track Title information, Roon will look up this information and link directly to the album when we've found a match, making it significantly easier to add content to your library as you listen to your favorite stations.
Also added is a slideshow on Now Playing for albums that include a gallery of additional images, making the listening experience more engaging.
We hope you enjoy the new update and look forward to hearing what you think. For more information on the new release, head over to their Community page.
---
If you have any questions about Roon, or the update described here, please leave a comment below. Happy Listening!
---
---