A Sleek

Hi-Res DAC with MFi-Certification
---
A Digital-to-Analog Converter. It's a device I never knew I needed until I started using one. It can be a rather small investment (figuratively and literally) that results in big gains in the overall quality of your music. Ultrasone has produced a small DAC/Amp called the Panther that is one of the only MFi-certified DACs on the audiophile market. That's a big deal when it comes to mobile listeners, but the Panther offers so much more than upping your mobile audio game.
Materials, Quality, & Comfort
The Panther is a small device that feels incredibly premium. The casing has a carbon-fiber aesthetic that is subtle but sleek. If Batman used a DAC, this would be it. The chassis is lightweight, ensuring that whatever you are connecting it to on the go isn't going to bog you down. The Panther is angular and sharp looking, going for more the Astell&Kern vibe than the iBasso. Either way, it's well constructed, but a drop would likely mess up the sleek exterior finish more than the internals. I wouldn't recommend testing that. It's a great size for a portable d/a converter, no larger than the smallest iPhone.
Being a portable DAC and headphone amplifier you'll likely be using it with your phone or existing DAP (digital audio player). The Panther has plenty of ports/controls as well:
USB - OTG micro USB port
3.5mm Line In
Gain switch
Micro USB charging port
3.5mm Audio Out
2.5mm Audio Out
Volume knob/power button
LED mode indicator
My only personal gripe with the device centered around the volume knob. It's a sleek design, but I would have liked a little more resistance on the knob itself. It's a smooth scroll with no stopping mechanism for minimum and maximum volume other than the flashing LED light. The other fact is that the volume wheel is incredibly smooth, creating a potential frustration for those sweaty-fingered people. A little more tactile experience would have been appreciated, but it mostly doesn't detract from the otherwise excellent functionality of the device.
---
Dang. This little guy packs some punch. The Panther DAC is equipped with an AKM 4490 DAC chip, an older chip but combined with its power efficiency it makes for a very effective choice in this compact device. The chip is capable of up to 384 kHz / 32bit and up to DSD256; putting it on par or better than every other high-quality USB portable DAC on the market at the moment.

DACs are an easy one-step solution to greatly increasing the quality of your music. We also listen to music from our phones, but it's important to keep in mind that most convenient consumer devices do a lot of things well, but not one thing great. The quality of your DAC chip is integral to the overall quality and clarity of your music, and most consumer devices utilize subpar DAC chips as a way of cutting production costs. Think of the DAC chip like your Google Translator - it helps to convert digital data to an analog signal so that your music can be heard. The better quality the chip, the better your music is going to sound. To learn more about DACs and why they're so important, check out our guide on What Is a DAC?
The Panther has some really nice boosts in the low frequencies. In headphones that have some warmth, this will equate to a better sense of depth and clarity to your music. I never found the bass to be bloated in my listening sessions with various headphones, but some of that clarity will be determined also by the sample rate of your music. Mids were also slightly boosted, adding some weight and expansiveness to my listening sessions. Mid-frequency response aided in the overall sense of width and soundstage, so instruments in that range, including vocals, sounded clear and present in the mixes. I didn't notice much added on the higher frequencies, but for the most part, it was not needed.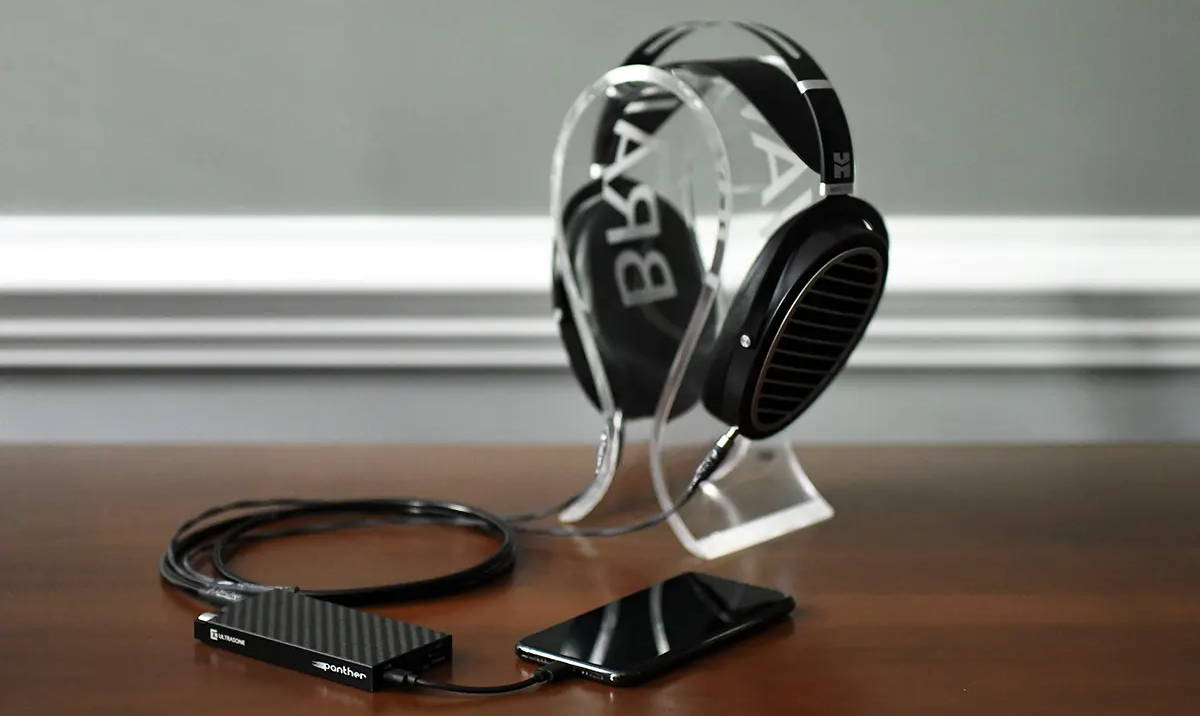 Overall imaging and soundstage were phenomenal, something that Ultrasone does well in all their products (see our review of the Edition 11 headphones <LINK>). Keep in mind that a big part of how you are going to hear the Ultrasone Panther has to do with what you're plugging into it. Headphones and IEMs are going to make the most difference sonically, and the DAC is really just going to nuance that signature. One of the most important things to consider when choosing a DAC is the noise floor and the Panther is dead quiet. With boosts in the low and mid frequencies, I would be tempted to classify this DAC/amp on the musical side of sound signatures, but that's not to say it won't work well with a warmer IEM or headphone. It really just depends on the genre of music you like to listen to and what headphones you have. There is no right or wrong answer in this regard.
The Ultrasone Panther also comes packed with an amplifier. With > 350mW (PO / 32Ω),> 950mW (BAL / 32Ω), I had no trouble powering most headphones. The equipped battery is 3000mAh and lasted me between 15 and 20 hours depending on headphones, volume, sample rate, and other factors. Charging time took between 3 - 4 hours. For the size, I consider the battery life a major plus here.
Bottom line: the Ultrasone Panther is a very capable HiFi portable DAC and headphone amp that sounds great and has plenty of power for your headphones and IEMs. Lightweight and good construction make this a pretty great competitor with other portable DACs like the Chord Mojo.
Since it is MFi-Certified, it's the only audiophile-grade DAC on the market that is able to be used with iPhone and Apple devices with lightning connectors.
Features - MFi-Certification
What does Apple MFi-Certified mean?
MFi is a big deal. MFi (Made for iPod) certification began way back in 2005 as a way to ensure that Apple iPods would work with all accessories and chargers. At the time, Apple was using the 30-pin connector, so manufacturers that created accessories for the iPod had to pass Apple compliance tests. These tests were integral to protecting your device from overheating and other safety factors, as well as being fully compatible with the device's existing functionality.
If a device does not pass testing or is not MFi certified, then it can potentially damage your Apple product. The testing is the same today, even though the connectors have now been upgraded to Lightning connectors. Passing the compliance and safety tests means that each device has a tiny authentication chip, signaling to your device that it's an MFi-certified accessory. After the manufacturer pays a special royalty to Apple, they are able to put a fancy sticker on their accessories ("Made for iPhone") to designate them as a safe and MFi-certified product.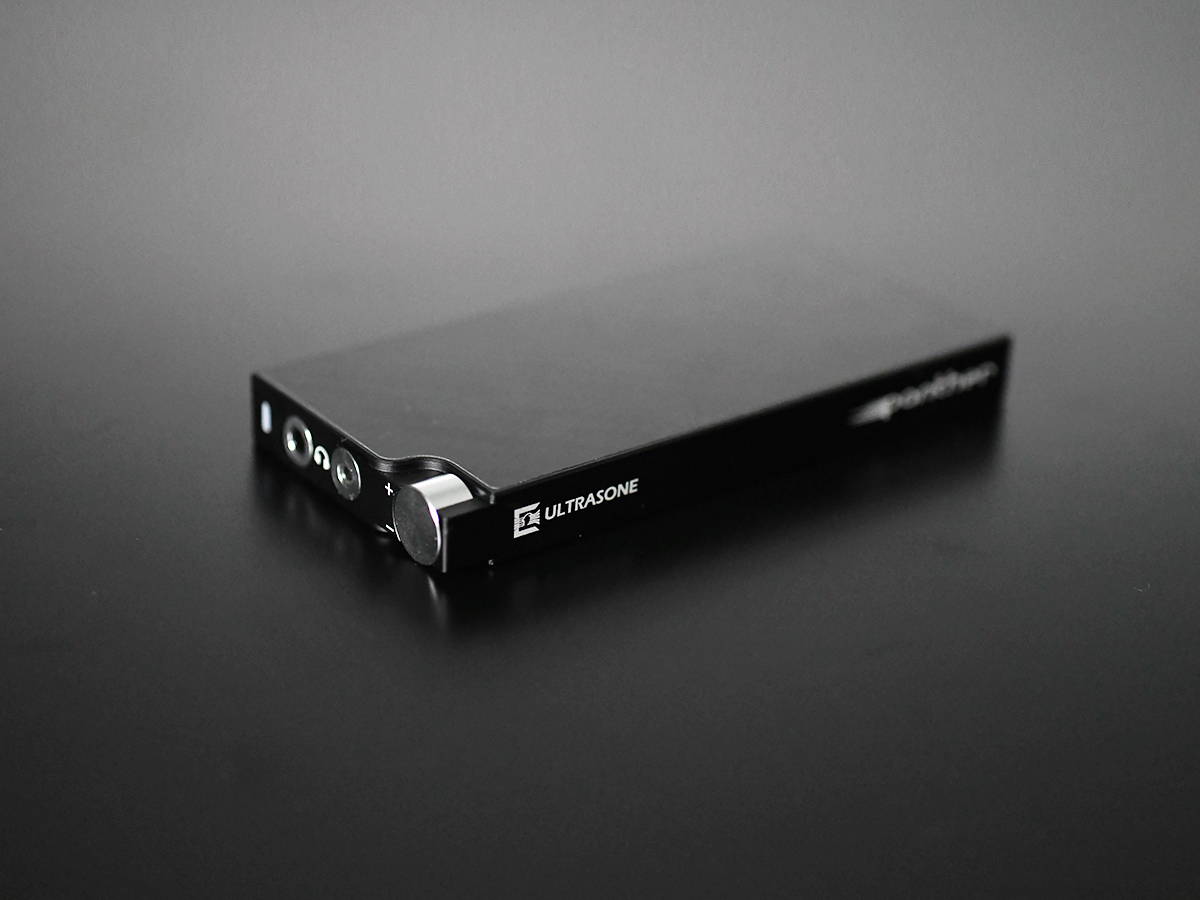 It will be easy to know if a product is MFi certified or not usually. When plugging your device into a computer, non-certified accessories will usually prompt a notification that it may not work reliably with your device. Sometimes the notification can be an error if the wrong driver is automatically installed or unable to install correctly, so that is something else to keep in mind. As more people get integrated into the Apple ecosystem, having MFi-certified devices and accessories simply equates to peace of mind. After all, your device is an investment and it isn't cheap, so stop buying cheap and non-certified items that can damage it. Saving a couple of bucks on a cable doesn't add up when it bricks your phone.
---
The Ultrasone Panther DAC comes with a plethora of cable options for connection:
Standard 3.5mm to 3.5mm Aux cable
USB C to USB Micro cable
USB Micro to Lightning iOS cable
USB Micro to USB Micro cable
USB A standard to USB Micro cable
Since it is MFi certified, it's the only audiophile-grade DAC on the market that is able to be used with iPhone and Apple devices with lightning connectors. For my testing purposes with connecting to a computer, iOS, and Android source, I equipped the Panther with Silver Dragon USB cables.

The Silver Dragon is the original cable from Moon Audio. Silver strands clarify instrument separation, increase soundstage, and find previously lost high and mid-frequency sounds. Transients appear more cohesive and the bass tighter for a more controlled sound. The detail and clarity of the Silver Dragon make it a perfect match for classical music and other genres with many nuanced instruments. For more information on finding your signature sound, visit our Sound Signature Guide.
---
The Ultrasone Panther DSD DAC Amplifier is a worthy accessory to your mobile HiFi system. The Panther is a slim and sharp-looking device that packs plenty of punch for most headphones and IEMs on the market. The battery life will keep you untethered for multiple days of listening sessions, and the DAC is clean and quiet. The star of the show however is the MFi certification, which makes the Ultrasone Panther one of the only audiophile-grade DAC/Amps on the market for Apple products.
It looks good, it sounds good, and we certainly recommend the Ultrasone Panther as a great choice and a good value for a mobile DAC & headphone amplifier.
---
---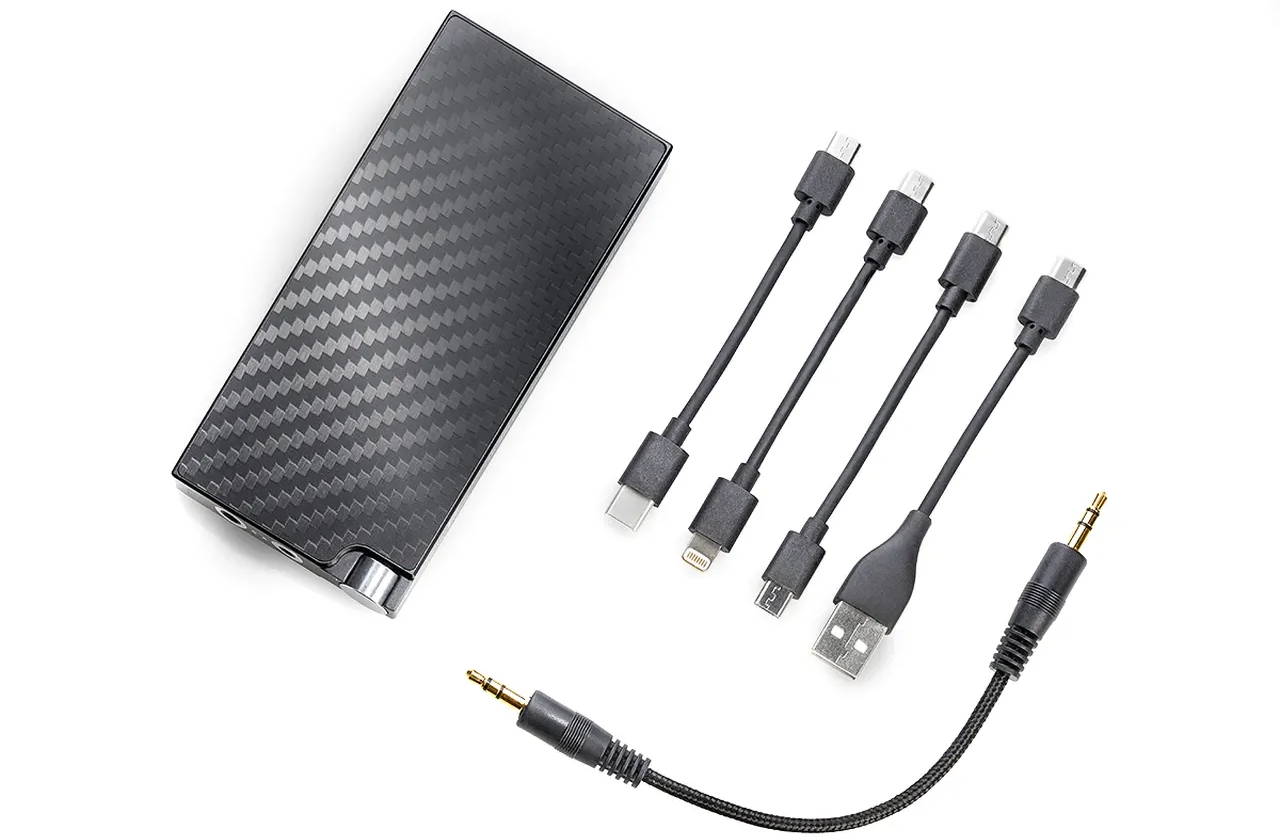 Included in the box:
Panther DAC
Standard 3.5mm to 3.5mm Aux cable
USB C to USB Micro cable
USB Micro to Lightning iOS cable
USB Micro to USB Micro cable
USB A standard to USB Micro cable
---
Technical Features
Output power: > 350mW (PO / 32Ω),> 950mW (BAL / 32Ω)
SNR: > 115dB (USB OTG),> 101dB (Line-In)
Sampling rate: 32 kHz-384 kHz / 32bit
Supported DSD: 128, 256, 64
Adaptive Impedance: 16Ω - 300Ω
Battery size: 3000mAh
Battery Lasting Time: > 15h (USB OTG),> 20h (Line-In)
Loading time: 3-4 hours
Product dimensions: 115.6mm x 55.6mm x 12mm
Weight (without cable): 110g
Inputs: 3.5mm Line-In, Micro USB Charging Port, Micro USB OTG
Outputs: 2.5mm symmetrical, 3.5mm asymmetrical
DAC chip: AKM 4490
Connection cable: AUX, Lightning, Micro-USB, USB-A, USB-C
---

EarMen Sparrow DAC Review

Chord Mojo Connection Guide
---