What comes to mind when you think of portable audio? Lightweight? Small? Maybe something like a Sony Walkman? Well, it just so happens that the company that pioneered the Walkman has a portable digital music player that is considerably larger than its signature Walkmans. I'm talking about the Sony DMP-Z1 Signature Series portable high-resolution digital audio player, which weighs as much as a small newborn and whose sides measure nearly a foot long front to back. But this baby is completely battery-driven, and can run for up to 10 hours off its built-in battery, which is what makes it portable. You're most likely not going to walk down the street with it, but you can move it from room to room in your home or office and enjoy it to your heart's content.
Relaxing music on your bedside table? Check!
Listening sessions in your living room? Check!
Background tunes while you work? Check!
(And if you put the DMP-Z1 on your desk, it's compact enough that you'll have plenty of room left for other items.)
Having recently listened to the NW-ZX507 Walkman and the NW-WM1Z Walkman, I was eager to get my hands -- and ears -- on the DMP-Z1, which is like the WM1Z on steroids. It's got an improved power supply, a premium volume control, and an even bigger sound. Like the NW-WM1Z, the DMP-Z1 does not have Wi-Fi, but it does have Bluetooth connectivity. You can listen to music stored on your player from Bluetooth audio devices such as headphones or speakers. You can also listen to music stored on your smartphone or computer through the player.
Materials & Build Quality
I am not paying lip service when I say this is a good-looking piece of audio equipment. I had seen photos, of course, but seeing it out of the box was different. I was struck by how solid and classy it looks. It just screams "well made." It has a striking black and gold design that is dominated in front by a enormous gold volume knob (more on that below in Notable Features). It's a neat aesthetic, and you can see the knob continue back into the unit via a small, clear window on the top of the player. The casing of the unit is built out of solid aluminum, with a mirror-finish aluminum top plate that features a 3.1-inch touchscreen. A simple, intuitive touchscreen experience makes it easy to change settings, and a spectrum analyzer visualizes frequency amplitude instantly.
Complete with dedicated control keys, the DMP-Z1 lets you choose between UI interface and a more tactile experience. Playback control keys are spin-finished aluminum. I do feel like the screen could have been up to an inch wider and taller, though. Even the black leather carrying case is something special, with a sturdy construction and velvet lining that assures you your player will be protected during transport.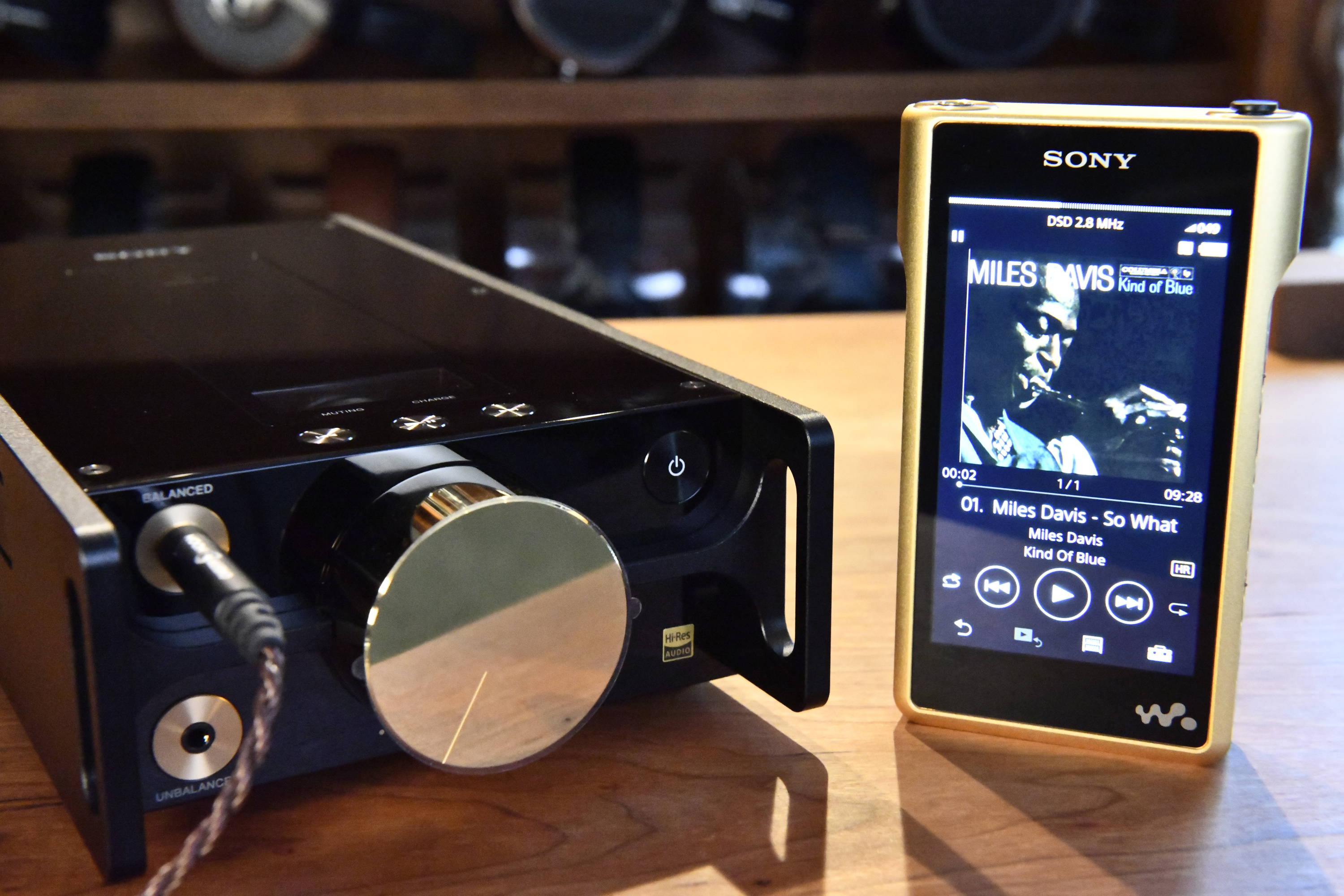 Here are some other notable details about materials and build:
Premium, audio-grade lead-free solder containing gold
The headphone outputs and other outputs of the DMP-Z1 feature newly developed lead-free solder with the addition of gold to enhance the signal flow. The exceptional conductivity of gold ensures the absolute minimum signal loss possible, for full dynamic range delivery.
Gold-plated oxygen-free copper (OFC) plate
An OFC plate on the circuit board with gold plating (minimum purity 99.96) reduces contact resistance, giving a clearer audio quality. Gold plating also prevents oxidization and improves ground stability, too.
Rigid frame structure
To ensure minimal resonance and vibration are transmitted between the isolated boards, all circuit boards of the DMP-Z1 are mounted on a solid, frame-based chassis. This lessens external electrical or seismic interference so that each circuit can achieve optimal performance.
Isolated circuit board reduces noise
To keep sound transparent and minimize distortion, the analog board is separated from the digital board on the H-shaped chassis. This cuts noise and realizes solid ground.
Hi-res audio supports DSD native up to 11.2 MHz and PCM audio playback
The DMP-Z1 supports audio files up to DSD native 11.2 MHz and PCM playback up to 384 kHz/32-bit, which means all the authentic detail of the original recording is retained. Plus, the DMP-Z1 supports MQA (Master Quality Authenticated) files for another way to enjoy music. Sony's DSD remastering engine is included, which allows you to convert all PCM music sources to DSD 5.6mHz.)
Dual DACs
Exceptional stereo imaging and an enhanced dynamic range is delivered through two independent AK4497EQ mono digital-to-analog converters (DACs), especially when matched with balanced headphone listening. An exceptionally low noise floor and native support for ultra-high-resolution audio formats ensures absolutely pristine analog audio translation.
256 GB internal storage and 2 micro SD slots
The unit comes with 256GB of memory, plus two micro SD card slots, giving you lots of room for your music. A Bluetooth adapter is built in, and you can use the USB-C connector to plug it in to your laptop.
Battery life up to 10 hours for non-hi-res and 9 hours for hi-res
Five battery cells drive both digital and analog amplification circuits independently for enhanced dynamics and reduced internal electromagnetic interference. By isolating the power delivery from conventional AC power supplies, you enjoy both a more open treble response and tighter bass delivery, without the harshness transmitted through AC line noise.
High-quality analog amplifier
By incorporating an audiophile-grade, high-power headphone amplifier, the DMP-Z1 realizes 1,500 mW (16 Ω) to drive even the most demanding headphones.
4.4 mm (0.17") balanced connection and 3.5 mm (0.14") standard headphone jack engineered with KIMBER KABLE®
Clear stereo separation and soundstaging is delivered by a 4.4 mm balanced headphone jack, which is compatible with a broad range of premium headphones. The internal wiring for both the 4.4 mm unbalanced and the 3.5 mm standard jacks uses a thick KIMBER KABLE® for signal integrity.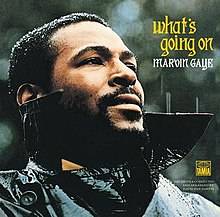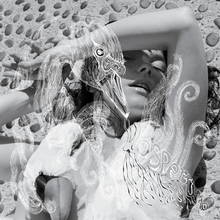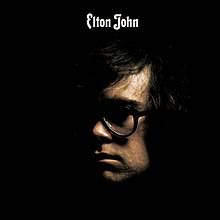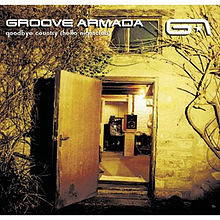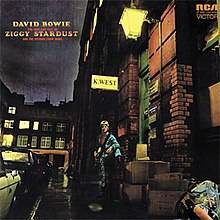 Sony players are on the warmer side, so I opted to pair the DMP-Z1 with a couple of more neutral and forward-sounding headphones as a nice counterbalance. First, I listened with with the HIFIMAN HE1000se headphone, which has an airy, natural, and detailed sound. Then I listened with the Focal Utopia headphone, which has a detailed, forward, and analytical sound. I also listened with the JH Audio Jolene IEM, a very natural-sounding IEM.
As I anticipated based on my experience with the Sony NW-WM1Z Walkman, the DMP-Z1 has a sound that is warm, musical, immersive, organic, and full bodied. Frankly, I was blown away by the big, beautiful presentation. Granted, I was listening with a couple of headphones known for their spaciousness, but I felt the same way when I listened with a pair of IEMs.
First up, I plugged the HIFIMAN headphones into the balanced jack via a Black Dragon Premium headphone cable and cued up some Michael Jackson. From the opening beats of "Billie Jean," I was smitten. I could tell I was really going to enjoy this. I could feel the drum in my head. I could feel the bass in my chest. But despite these two prominent elements, the sound of the shaker that appears during the intro and continues throughout the song came through beautifully, providing a sultry, rhythmic backdrop. Jackson's vocals were strong and full, maintaining a formidable presence in this bass-heavy track. I immediately went back and listened to this song on the WM1Z Walkman, and yeah, the sound is even bigger on the DMP-1Z.
Next up I listened to some Marvin Gaye. No joke, when I listened to "What's Going On," I kept turning my head to the side, thinking that sounds in the music were occurring elsewhere in the room! Now, the HE1000se has a pretty remarkable soundstage, so there is that. But I think this also speaks to the spaciousness of the sound on the DMP-Z1.
I also listened to some Bjork. The track "Frosti" is essentially just a couple of minutes of music box sounds, and they were simply gorgeous. Never shrill or piercing, I felt as if they were dancing around my head (outside of my head, mind you).
I think I just had a transcendent experience. The Sony DMP-Z1 just showed me the very soul of my music. Either that or I was seeing my own soul reflected back to me in the super-shiny black body of this gorgeous digital audio player. Either way, I think I'm in love.
Elton John's "Border Song" is where I really felt the warmth of the DMP-Z1. The sound was big and full, with an incredible emphasis on vocals. There is a certain quality that I perceive with a warm sound -- maybe like a sort of haze? -- and I definitely got some of that on several Elton John tracks. I know it's not for everyone -- some people like a more analytical sound. I find it to be comforting and pleasant.
For something with some funk, I listened to "Raisin' the Stakes" by Groove Armada. This sounded phenomenal, with a punchy, almost elastic quality to the bass that hit me in the chest. But while the bass was super present, I wouldn't say it dominated. Vocals were clear, including the scratch.
Switching to the Focal Utopia with a Black Dragon Premium headphone cable, I definitely got a crisper sound. "Billie Jean" still packed a punch, but the sound was a little more chiseled, and a little more transparent. If these terms don't immediately resonate, let me try to explain. The edges sound more defined, a little sharper as opposed to lush. And that warm haze I mentioned before? The Utopias definitely tempered some of the DMP-Z1's warmth.
Going back to "Border Song," it sounded absolutely brilliant. I got a little more emphasis on the upper frequencies here, with the violin and piano showing a little more sparkle. But as with the other headphones, the sound was still massive.
Finally, with the the Jolene IEM, I was pleased with the amount of detail and definition I was hearing, but I did perceive the sound to be just a little less "full" and a little more oriented toward the upper frequencies. I listened to some Santana and was intrigued by the punchiness of the bass but also thought the electric guitar was slightly piercing at moments. But then I listened to "Ziggy Stardust" and fell in love with David Bowie's voice all over again. Man, that was some powerful stuff.
Volume Control
The DMP-Z1 features a gold-plated copper analog volume control. What's so special about this, you ask? Well, aside from the fact that this thing has a wholesale cost upward of $600, it's pretty much the best volume control out there.
Let's start by looking at what happens with a cheap volume control. With a cheap volume control -- as you turn down the volume, the tracking between left and right channels is out of balance. Let's say you've got 3dB of gain on one side; the other might be 3.5 As you go up in volume, the louder you make it, the tracking becomes closer and closer. It's typical for volume controls to have this issue at low volumes. The volume control on the DMP-1Z eliminates this.
With the DMP-Z1 you get perfect tracking from top to bottom. This makes a huge perception difference when listening to headphones.
One thing to note: The knob is somewhat tight. This isn't a bad thing, as it lends some deliberateness to your adjustments. It's just tighter than I'm used to on other players. That being said, this knob is a showstopper and it's definitely fun to use.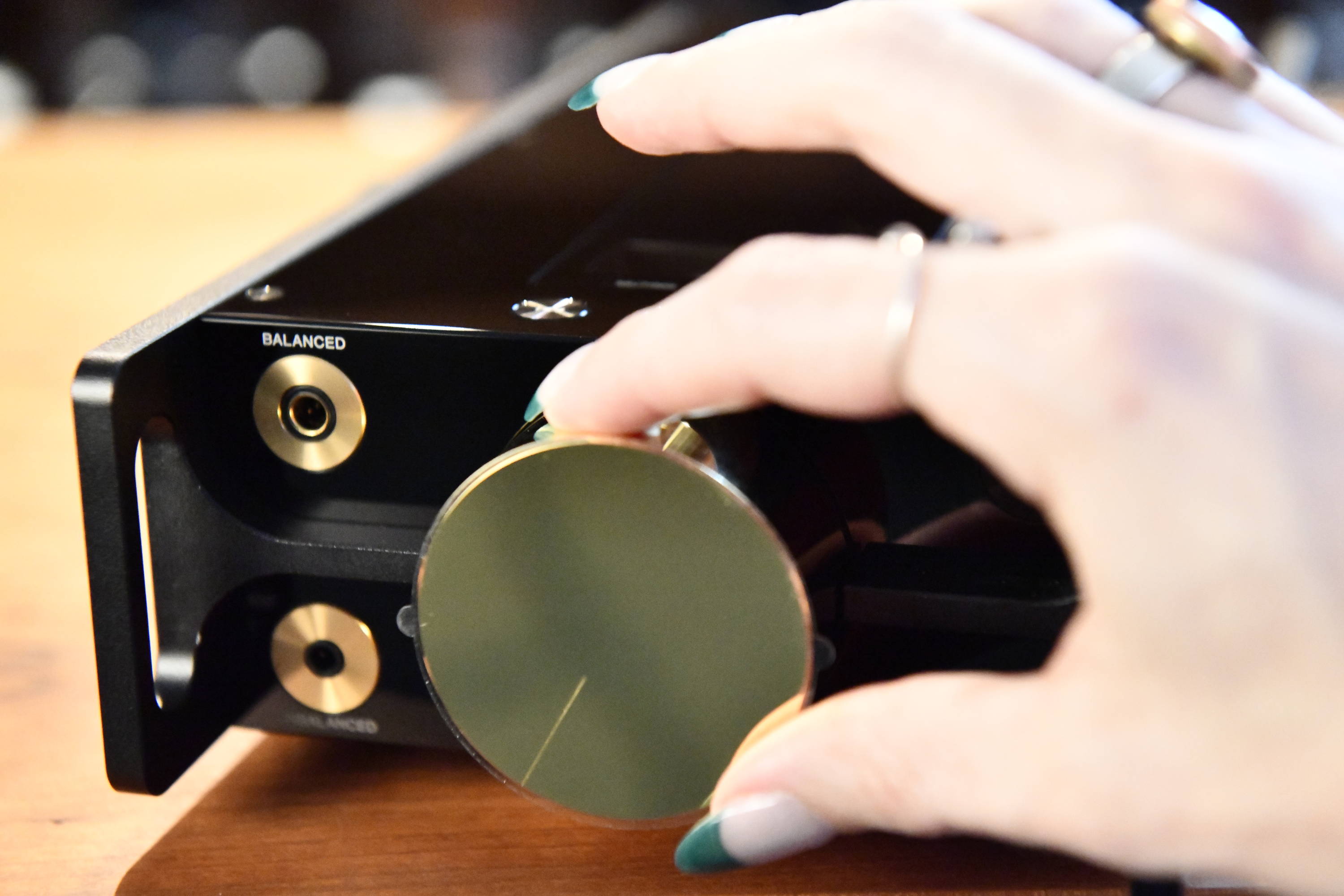 Vinyl Processor
Get lost again in the richness of the melodies and dynamics of your favorite albums by giving back the character of vinyl to your digital tracks. Subtle reproduction of the low-frequency resonance, tone-arm resistance, and surface noise deliver an authentic listening experience.
BLUETOOTH® receiver mode to give your smartphone music a boost
Stream music through the DMP-Z1 via Bluetooth® and a smartphone connection, and give all your music a DMP-Z1 boost. Favorite tracks will benefit from digital-to-audio conversion and DSEE HX upscaling, as well as the Vinyl Processor and Equalizer.
USB DAC Function for higher-quality music
When connected using the supplied USB cable, the DMP-Z1 replaces your computer's regular sound processing with its own highly-tuned hardware for premium sound quality.
Fine Sound Resistor
The surface-mounted Fine Sound Resistor ensures even, effective distribution of power to the circuit components for consistent sound quality.
New DSEE HX™ analyzes song type by AI
Audio upscaling is improved even further by Sony's new DSEE HX™ processor which intelligently recognizes instrumentation and musical genres. Realism and liveliness of different instruments, including the human voice, are inherently characterized by high-frequency harmonics. By identifying instruments, and the relative energy of the audio, our enhanced DSEE HX™ can accurately rebuild audio lost during digital compression for a full fidelity experience, even with compressed audio formats.
I opted to pair the Focal Utopia and the HIFIMAN HE1000se with Black Dragon Premium headphone cables (we make a Black Dragon Premium cable for the Utopia and one for the HE1000se). The Sony DMP-Z1 has a warm, musical sound, and both of these headphones lean more neutral/analytical. I chose the Black Dragon because it lends a warm, musical sound that nicely complements the sound signature of the headphones while maintaining the lovely full-bodied sound of the DMP-Z1. The Black Dragon also smooths out the top end on a more analytical-sounding headphone.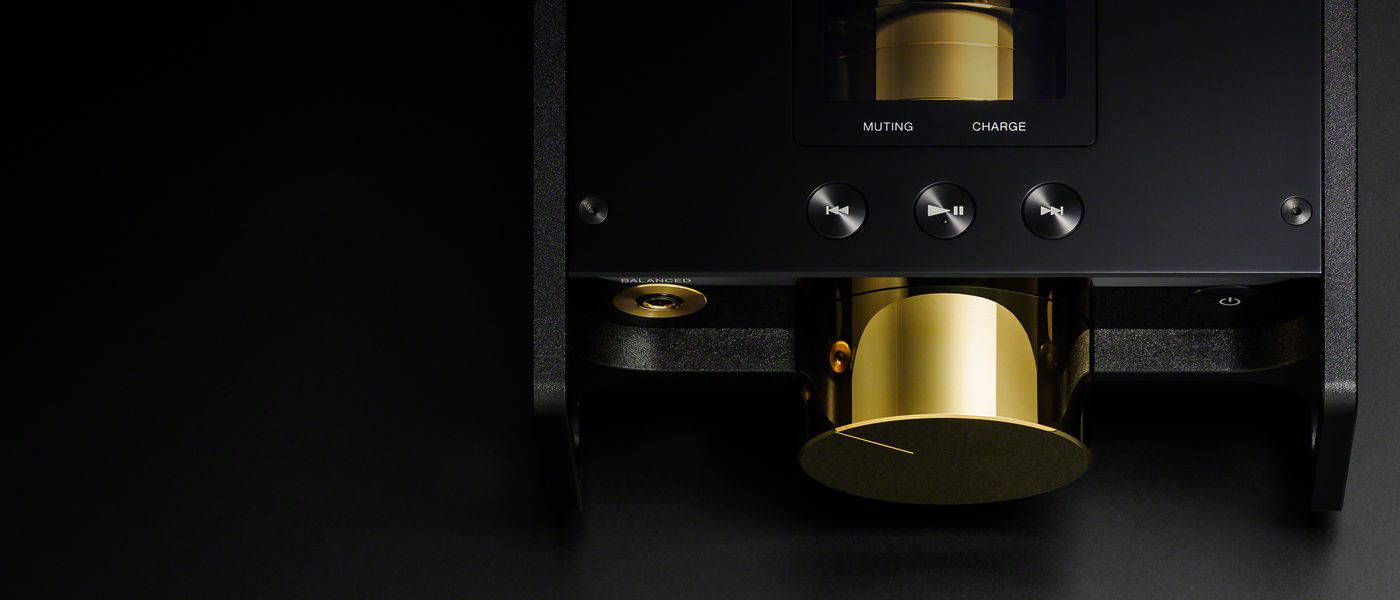 What a fabulous music player. I don't always highlight user experience, but I feel compelled to here. I found the DMP-Z1 to be a pleasure to use: smooth and intuitive. I could easily reach over and navigate the touchscreen from my desk chair, and I felt elegant doing it! If anything, I felt guilty putting my fingers on this glorious piece. I see the DMP-Z1 appealing to headphone enthusiasts who are lovers of the warm, full, relaxed Sony sound but with more detail and polish. I particularly enjoyed the DMP-Z1 for vocals, classical, bass-centric music, and music with a lot of depth and emotion. At $8,499, the DMP-Z1 is not cheap. But if you're a head-fi enthusiast who is looking for a statement piece with that famous Sony sound, this might be the last music player you fall in love with.
---
Dimensions: 5.44" W x 2.69" H x 10.98" D (138.0 mm x 68.1 mm x 278.7 mm)
Weight: 87.84 oz (2,490 g)
Battery Life: 8-10 hours continuous playback
Battery: Built-in rechargeable lithium-ion battery
Charging and power supply: AC adapter (supplied)
DC in charging: Approx. 4 hrs
Memory: 256 GB, Micro SD card x 2 slots, Micro SD, Micro SDHC, Micro SDXC
Music Searching Methods: All Songs, Artist, Release Year, Playlists, Album, Genre, Composer, Hi-Res Recent Transfers, SensMe Channels Folder
Music Play Mode: Shuffle Playback, Repeat Off, Repeat 1 Song, Repart All, All Range, Selected Range
Drag and Drop: Yes
Display resolution: 3.1" (7.8 cm), WVGA (800 x 480 Pixels)
Display type: TFT color display
Sound effects: Direct source (Direct), 10 band equalizer, tone control, DSEE HX, Dynamic Normalizer, Vinyl Processor
Frequency: 20–40,000 Hz
Maximum Power Output (JEITA 16Ω/MW): Stereo mini-jack: 570 mW + 570 mW (High Gain); Balanced standard-jack: 1,500 mW + 1,500 mW (High Gain)
Operating System: Sony original OS
USB DAC mode: Supported
Headphone Terminals: Stereo mini-jack, Balanced standard-jack, USB Type-C port, High-Speed USB (USB 2.0 compliant)
Wireless Capabilities: Communication system: Bluetooth® Specification Version 4.2;
NFC: Yes; Supported Bluetooth profiles: A2DP, AVRCP; Supported Codecs (Transmission): SBC, LDAC, aptX, aptX HD; Supported Codecs (Reception): SBC, LDAC, AAC
Supported Formats: MP3, WMA, FLAC, WAV, AAC, HE-AAC, Apple Lossless, AIFF, DSD, APE, MQA
---
---
---