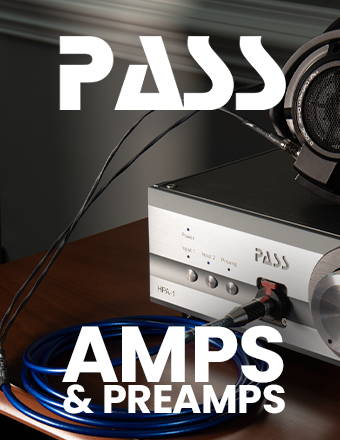 Curious about Pass Labs? This guide details everything you need to know about the California audio company founded by Nelson Pass, as well as Pass' side venture, First Watt. Take a journey through the companies' histories and get to their amazing products.
Elevate Your Experience
Back in the early 1990s, an audio world veteran named Nelson Pass started a company out of his California home. Beginning with early prototypes of a single-ended Class A amplifier, Pass Labs has become legendary for popularizing solid-state, class A power amplifiers. Today, Pass Labs makes a range of Class A, AB, and other amplifiers as well as line and phono preamplifiers. Along the way, Pass formed First Watt as a side project to explore more niche designs. He holds seven patents related to audio circuits. On top of that, Pass is active in the DIY audio community, where many have come to regard him as a father figure.
Pass Labs HPA-1 Headphone Amplifier
After its release in 2014, the HPA-1 headphone amplifier and preamplifier was named Amplifier of the Decade by Stereophile Magazine. Its lucious, tube-like sound is just the beginning.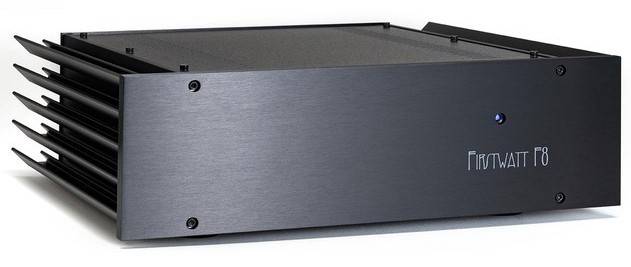 First Watt: Nelson Pass' Side Venture
Nelson Pass started First Watt in 1998 as his "kitchen table" creative outlet, designing limited-edition, minimalist, low-wattage Class A amplifiers. When sales volume became large enough, he turned production over to Pass Labs.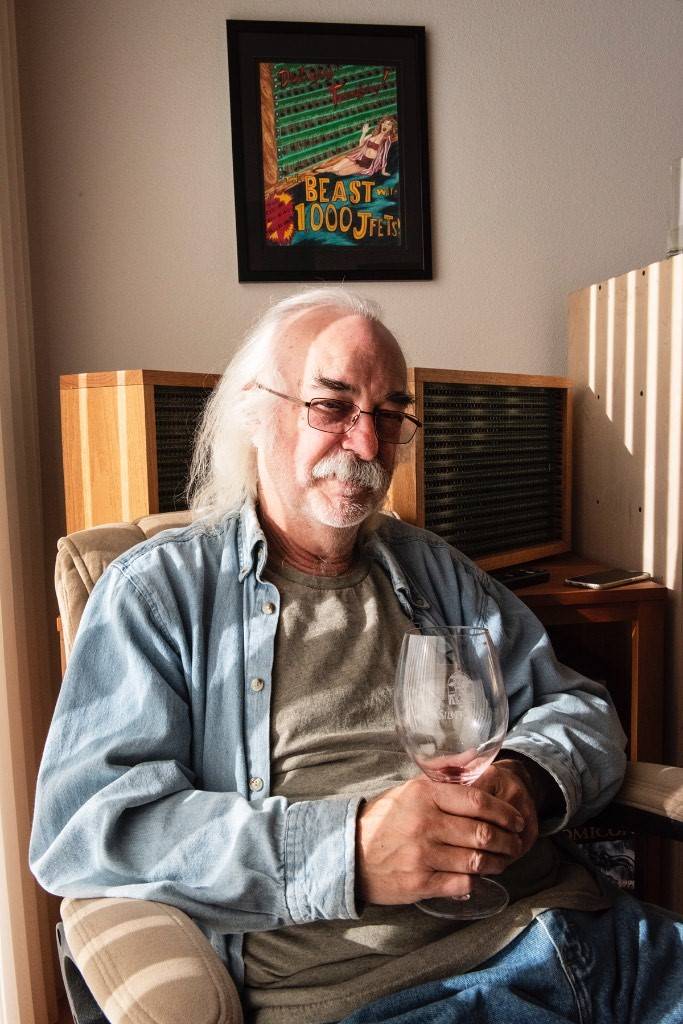 There are some similarities between audiophilia and oenophilia (love of wine). Both are regarded as high-end hobbies, even though either can be enjoyed on a more modest budget. Both have a contingent of hardcore hobbyists who consider themselves more learned than their more casual counterparts. Both have fans who are at one point propelled to start making the products they love.
Nelson Pass studied physics and oenology in college, but he didn't go into wine-making. In fact, he went on to found three audio companies. And while he most certainly is hard core when it comes to knowledge, skill, and talent, his humility and humble nature are well-known throughout the audio world.
At age 14, Pass started assembling loudspeakers. It's what every teenage boy, did, right? (Wink-wink.) Then, while at the University of California - Davis, he co-founded a speaker company called PMA. He also worked for the loudspeaker maker ESS; it's where he met his future wife, Jill. He was in charge of crossover design, speaker testing, and quality control. By the time he graduated from college, he was ready to start his own company. With ESS colleague Rene Besne, he co-founded Threshold Electronics (now Threshold Audio) in 1974, serving as president 1991. Joe Sammut later joined joined Threshold as a third partner.
Pass' accomplishments during the Threshold years included:
developing the first dynamically biased Class A amplifier circuit
developing a fully cascode audio power amplifier; and
developing the Stasis stereo preamplifier and power amplifier, the designs for which were later licensed to Nakamichi.
He also designed the Adcom GFA-555 amplifier.
In 1991, ready for a new adventure, Pass sold Threshold and started Pass Labs out of his home in Foresthill, California. A couple of his Threshold colleagues would join him, the first being Wayne Colburn in 1994, who serves as business partner and analog & digital designer. A year later, Joe Sammut joined Pass Labs as director of operations, later serving as president. He spent time at Krell Audio between Threshold and Pass Labs, and one of his Krell colleagues, Desmond Harrington, came to Pass Labs in 1996, taking over as president in 2007.
---
Pass started out developing prototypes of single-ended Class A amplifiers. Concurrently, he and Mike Burley were constructing an in-house machine shop with three home-built CNC milling machines with which to produce the amplifiers when Pass' designs were finished.
The first amplifier produced, the Aleph 0, was released in 1992. It was a mono-block design rated at 70 watts into 8 ohms, and was unique in using three gain stages of power MOSFETS including a push-pull output stage biased by a big constant current source. It operated as a single-ended Class A up to its 70-watt rating and in pull push Class A at higher wattage. Stereophile Magazine named the Aleph 0 "Amplifier of the Decade."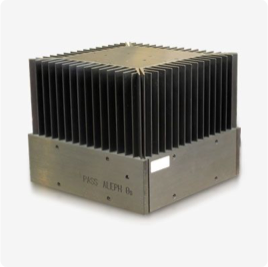 Here is an excerpt from the original product manual, written by Nelson Pass:
"The Aleph 0 is a single ended Class A audio power amplifier, the first product produced by Pass Laboratories. It combines completely new design thought applied to a traditional topology and the experience of twenty five years of amplifier design. This power amplifier flows from a commitment to create the best sounding product: a simple circuit with the most natural characteristic. The Aleph 0 integrates power Mosfet devices and single ended Class A operation in a simple topology in order to deliver natural sound, the reference for naturalness being taken as the acoustic characteristic of air. Consuming four times the rated output power, single ended Class A makes ordinary push-pull circuits appear comparatively efficient. This inefficiency has been a deterrent to designers, limiting this "king" of Class A circuits to preamps and input stages.
I feel that in specialized and demanding applications, the energy penalty is worth the purity of performance obtainable from single ended Class A operation. This purity delivers the most musicality and listening satisfaction per watt of any operating mode. Over the years I have remained fascinated by the characteristic sound of the single ended topology, but until now I did not have the opportunity to bring such a product to market."
Many other Alephs followed, bringing the eventual Aleph series lineup to 14 products. This included the Aleph D1 DAC (digital-to-analog converter).
---
In 1994, Pass was joined by one of his employees from Threshold, Wayne Colburn. But Colburn had a new role now as Pass' business partner. Colburn started out working on an improved version of the company's first preamp and on a new phono stage. He's been at the forefront of many Pass Labs designs over the years.
A year after Colburn's arrival, Joe Sammut, Pass' partner at Threshold, joined Pass Labs as director of operations. He had spent some time at Krell Audio between Threshold and Pass Labs. One of his colleagues from Krell, Desmond Harrington, came on board at Labs in 1997.
Harrington's signature mechanical design work would be showcased in the soon-to-be-released X1000 monoblock power amplifier, first amplifier using the patented SuperSymmetric topology, replacing the Alpha topology. The X1000 broke new ground in reducing noise and distortion. It achieved 1000 watts with high performance, local feedback and only two gain stages: a cascoded differential pair of transistors and a large bank of complementary output followers. The "Su-Sy" design has formed the amplifier products from Pass Labs to the present day.
The X1000 (later X1000.5) was followed by the mono-block X600, the stereo X350, and the stereo X250 and X150 models.
In subsequent years, those designs were replaced by a hybrid design that combined the best of the Alpha and the X Series topologies -- the XA series and the .8 Series.
In 1998 and 1999, Colburn's preamplifiers X0, X1, and Xono were released. In 2002, the first XA amplifiers were released, combining the X and Aleph topologies into balanced single-ended Class A amplifiers with many of the characteristics of both the X and Aleph series. The XA200 was rated at 200 watts mono, the XA160 was 160 watts.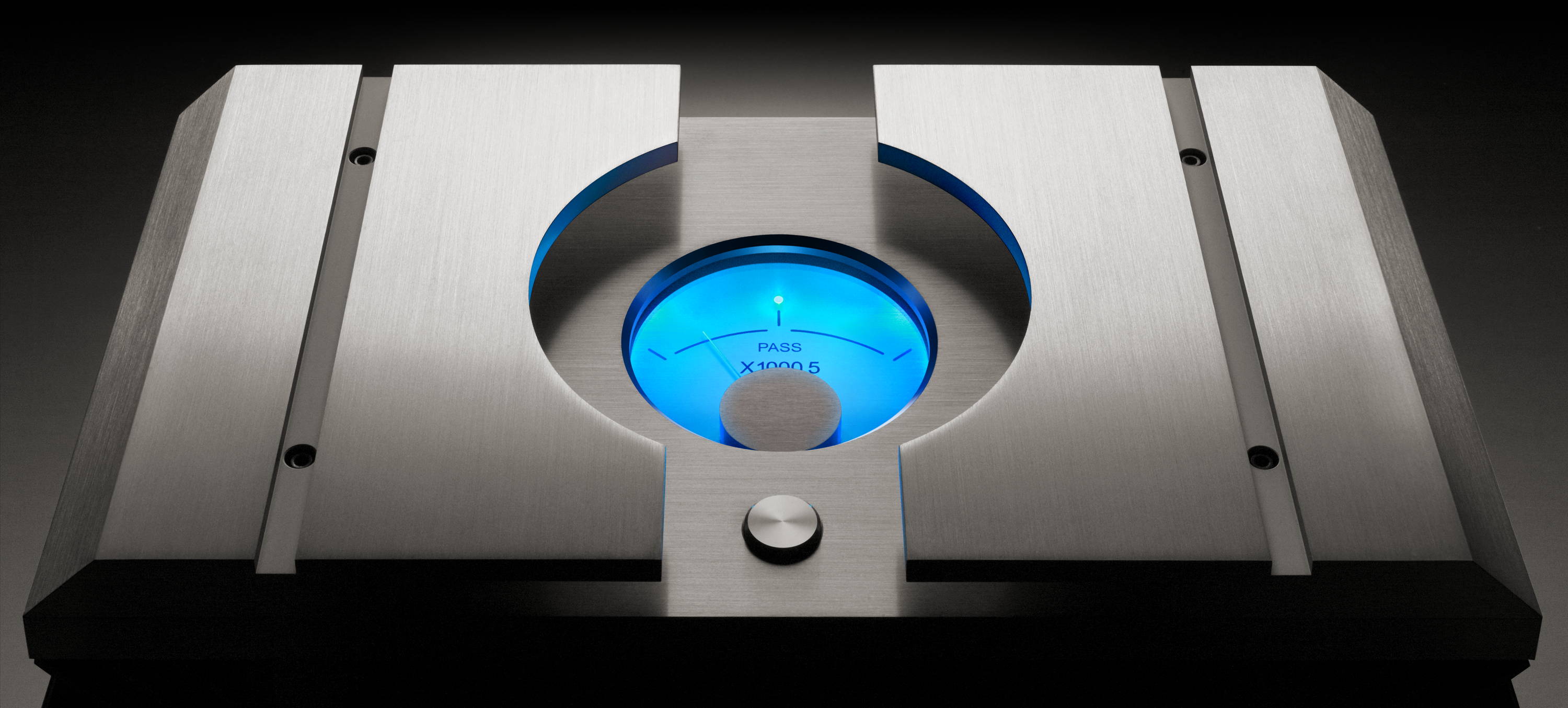 By 1995, Pass Labs had outgrown Nelson's home shop space, and building was begun in a new location. In 1997, operations were moved to a new facility in Foresthill. Today, Pass Labs runs out of a facility in Auburn, California.
In 1999, Sammut took over as president, followed by Harrington in 2007; he remains in this role today. With presidential duties off his plate, Pass was able to devote his time to product development. Over the years, Pass has secured seven patents. In 2013, Jam Somasundram, formerly of Cary Audio, came on board at Pass Labs. His first project, the HPA-1 is Pass Labs' first headphone amp.
Today, Pass Labs produces a range of Class A, Class AB, integrated, and headphone amplifiers; as well as line and phono preamplifiers. As far as what's next, it's safe to say new ideas are always on the table.
The Current Pass Labs Product Lineup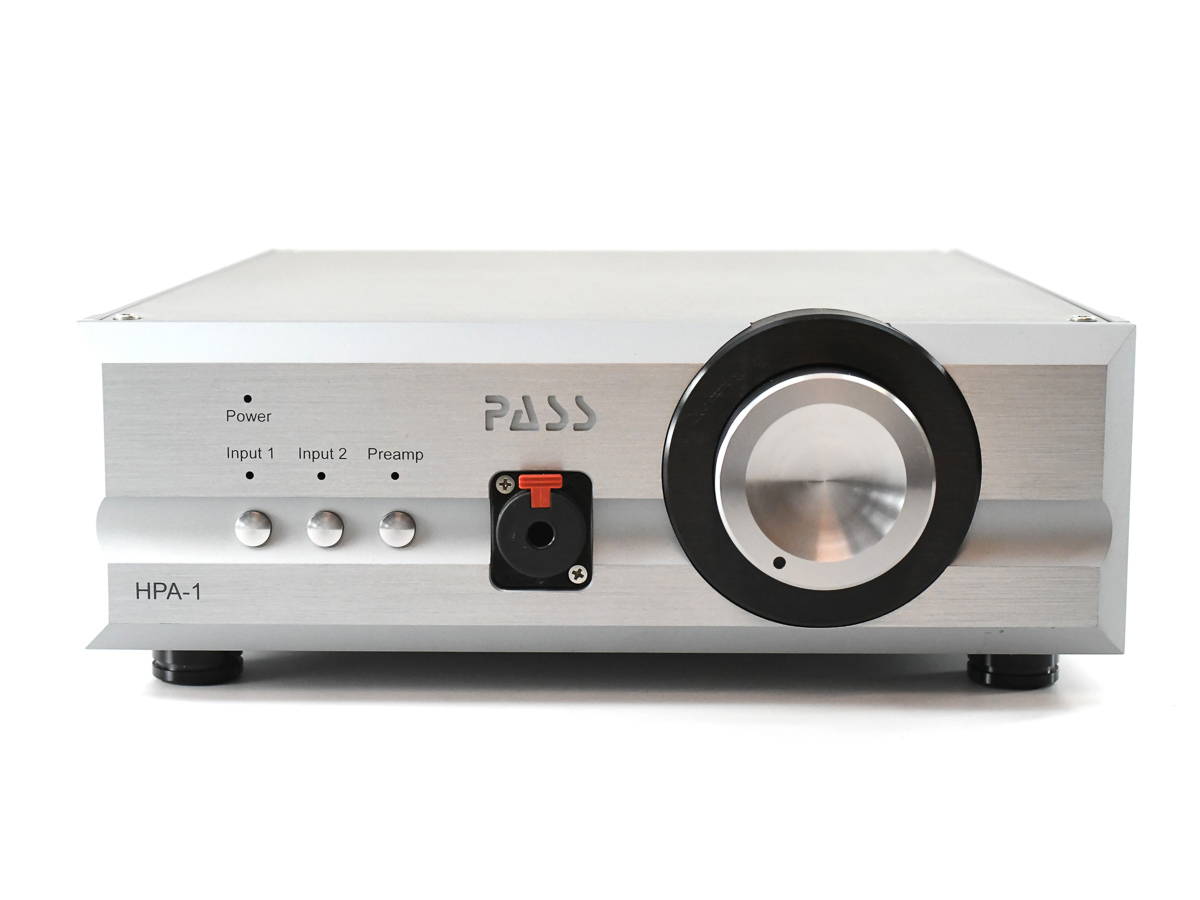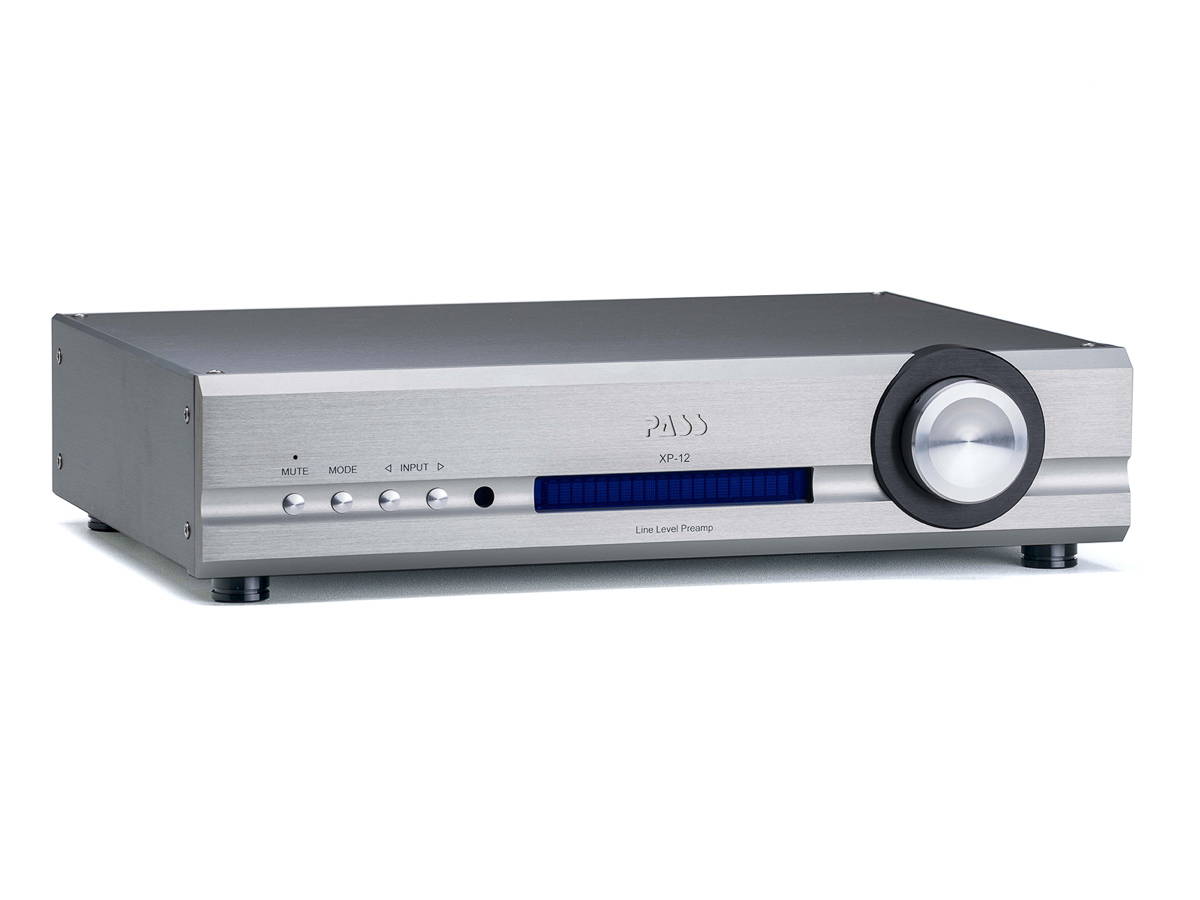 XP-12 (pictured)
Xs preamp
XP-32
XP-22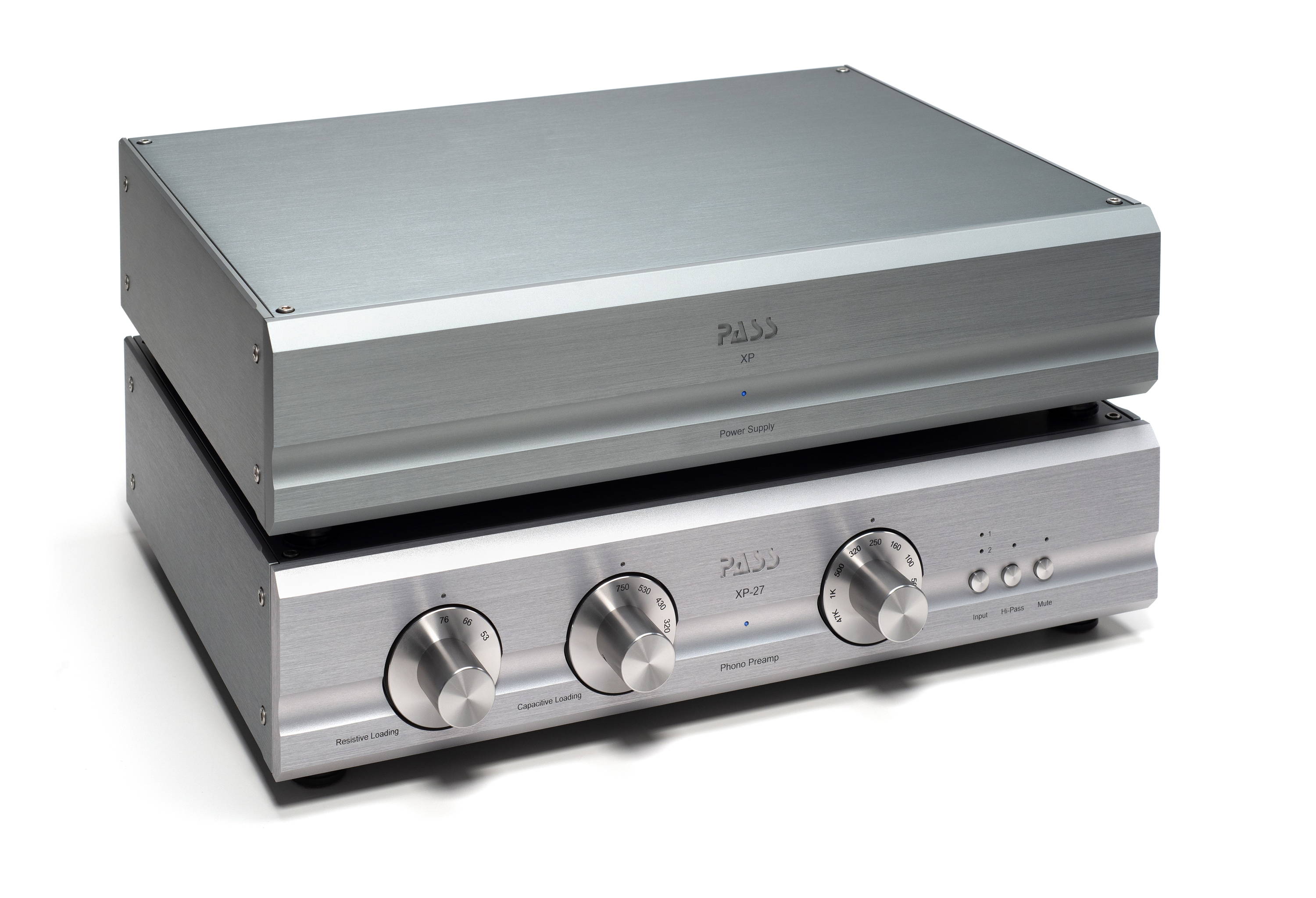 Xs Phono
XP-27 (pictured)
XP-17
---
Nelson Pass is driven by a deep passion and drive to create high-end, niche amplifiers. In 1998, he started First Watt as his "kitchen table" creative outlet. First Watt allowed Pass to play around with ideas free of the need to think about profitability. His focus was minimalist low wattage Class A amplifiers with interesting designs and performance. These amplifiers are out of the mainstream and reflect quality in simplicity and intrinsic linearity, often with little regard to performance specs. Production is very limited.
At first, First Watt kept up production of Pass Labs' former Aleph amplifiers, which for a time were being produced by Volksamp (until 2003). When Pass started First Watt, he continued making Aleph amps. First Watt initially produced power trans-conductance amplifiers (or technically a power current source). These current domain amplifiers are only suitable for use with certain types of speakers. With respect to the Aleph amplifier line, First Watt announced plans for the Aleph J, a revision of the famous Pass Labs Aleph 3/Volksamp Aleph 30 wherein a new JFET input stage is to be added.
In 2012, when Pass could no longer handle the sales volume on his own, he turned business and production over to Pass Labs. Today, Pass spends roughly 60 percent of his time with Pass Labs and the rest with First Watt. There's a synergy here, in that Pass Labs gets to gather some of the more interesting First Watt finds and repurpose them into more commercially viable products.
"First Watt exists because I wanted to explore a variety of amplifier designs in what I think of as neglected areas - amplifiers that might not fit into the mainstream and are probably not appropriate to my more commercial enterprise, Pass Labs."

Nelson Pass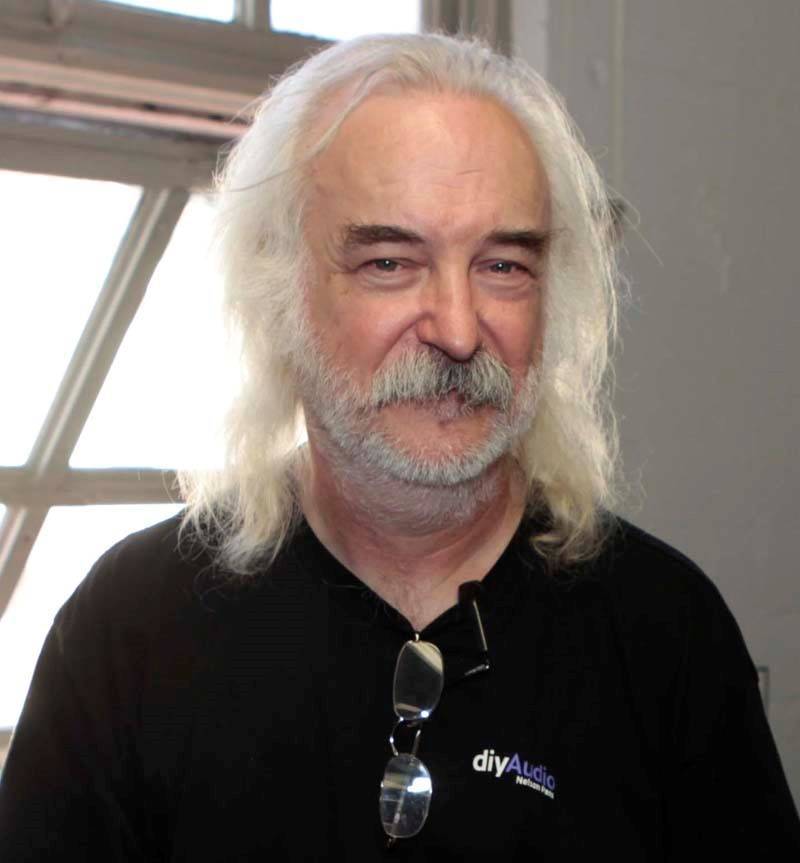 ---
Nelson Pass has been involved in the DIY audio scene since 1973, where he has grown to be affectionately known as "Papa." He's an active contributor at diyaudio.com and has published dozens of designs for construction by hobbyists, including the popular single-stage Zen series of amplifiers. Followers say that Pass has a knack for distilling complex engineering concepts down to digestible bits of information for audio newbies and those without a scientific background. What's neat is that it's a two-way street. People who want to build their own amplifiers get advice from Pass himself, and Pass has an audience for some cool concepts that might not otherwise see the light of day. One look at the site and it's easy to see Pass's down-to-Earth, accessible style.
One might wonder if there are enough hours in the day for Pass to keep up with Pass Labs, First Watt, and his DIY audio obsession (not to mention family life; he's got a wife, Jill, and two grown sons). Kent English, who handles global technical support for Pass Labs, sums it up nicely: "Nelson is one of those rare birds that finds his bliss in an activity that just happens to encompass his business."
In other words, it never feels like work. Work or play, countless audiophiles have enjoyed the fruits of Pass' talents for decades.
"I like to speak to the teenager (me) who wanted to know this stuff—that's my audience. There are always people who appreciate a decent explanation that gets to the meat and potatoes. I see it all as light entertainment with a little education thrown in. If you want to communicate with DIYers, you depend more on colorful analogies, a little hand waving, and very little differential calculus. I get lots of personal satisfaction out of the whole enterprise. It gives me an outlet for some cool ideas and things that otherwise would stay bottled up, and I have an excuse to explore offbeat approaches purely for their entertainment value. Also, the process of communicating DIY stuff is a two-way street—I would say I get about as much as I give."

Nelson Pass
---
Pass Labs Company Timeline
1991 ... Nelson Pass founds Pass Labs in Foresthills, CA
1992 ... Alpha 0 amplifier released
1994 ... Wayne Colburn joins as partner, designer
1995 ... Joe Sammut joins as operations chief
1997 ... Desmond Harrington joins as designer
1998 ... X1000 amplifier released
1998 ... Nelson Pass starts First Watt
1999 ... Joe Sammut becomes president
2002 ... First XA amplifiers released
2007 ... Desmond Harrington becomes president
2012 ... Pass Labs takes over business end of First Watt
2013 ... Jam Somasundram joins as designer
2014 ... HPA-1 headphone amplifier released
2019 ... Pass Labs moves to current home in Auburn, CA
---