Astell&Kern just announced a brand new A&norma SR25 digital audio player, an upgraded followup on their popular SR15 DAP. The SR15 was the entry-level music player for Astell&Kern, and the lower price tag allowed accessibility for a high-fidelity music experience for both audiophiles and non-audiophiles alike...[read more]

The Newest A&norma DAP Arrives 5/18
---
Astell&Kern just announced a brand new A&norma SR25 digital audio player, an upgraded followup on their popular SR15 DAP. The SR15 was the entry-level music player for Astell&Kern, and the lower price tag allowed accessibility for a high-fidelity music experience for both audiophiles and non-audiophiles alike. One interesting feature of the SR15 was the tilted display. The A&norma SR15 was inspired by a composition of interconnected rectangles. The slight angle and precise, mindful alignment show the empty space and tones that fills the space. "From any angle, or either hand you hold your device, it does not hinder the display screen and offers the best grip. The rectangle on the front connects to the glass on the back plate. The rectangular reflection changes its shapes based on different angles of light creating 3-dimensional space."
The SR25 improves on the SR15 in almost every way. Let's get into the specifics below.
---
The SR25 is the second model in the Astell&Kern A&norma standard line. Beginning with the AK70, Astell&Kern's goal was to bring high resolution audio and the Astell&Kern sound to more music lovers. This goal continued with the successor to the AK70, the A&norma SR15, and now evolves further as the SR25, a premium product that fully embraces Astell&Kern's philosophy and technology, now available to the masses. The SR25 is the latest answer to the never-ending question of "How do we get closer to the original sound the artist intended?" The SR25 improves on the SR15 by:
Adding a new, faster Quad-Core CPU paired with the Dual Cirrus Logic CS43198 Master Hi-Fi level DAC, first used on the SR15
Native playback support for DSD256
A new class-leading performance mode for ultra-high quality playback without compromise
Newly designed circuitry to improve sound quality enhancements
Addition of Bluetooth LDAC codec to give users more options for higher quality wireless sound
The essence of Astell&Kern's philosophy that sound quality is never compromised is exemplified in the SR25, which expresses every musical detail and bit-perfect playback as only Astell&Kern can.
---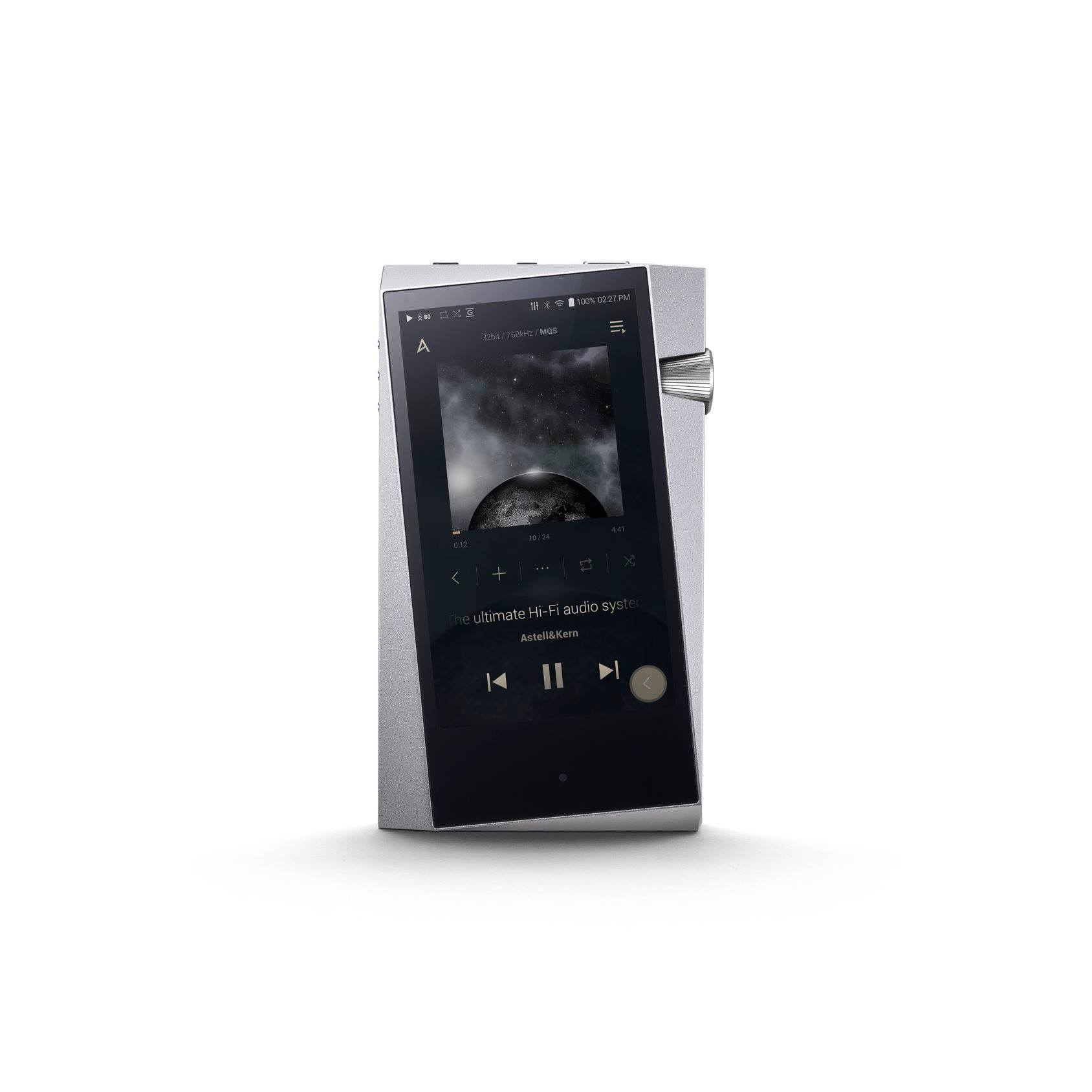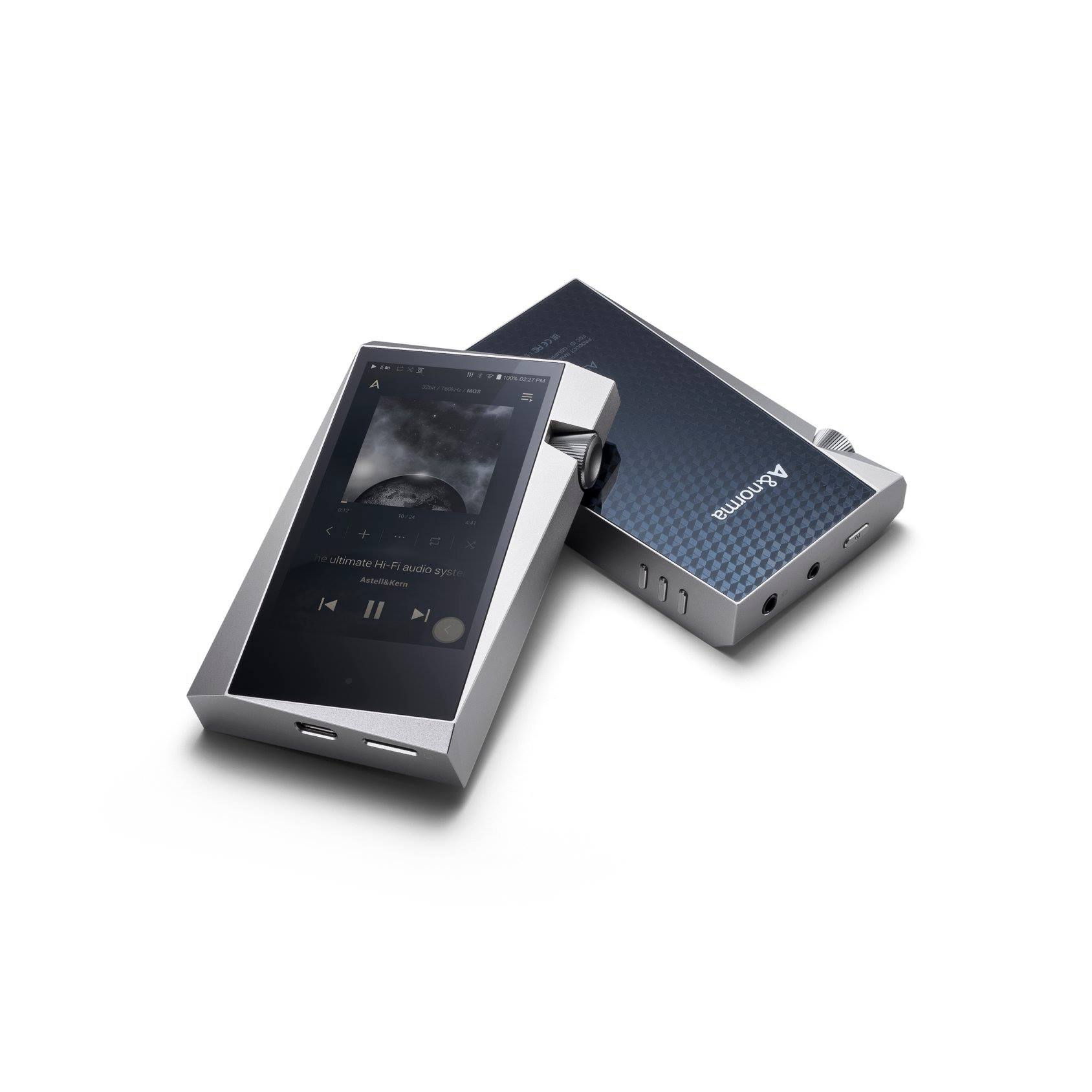 ---
Performance Mode for Ultra High Resolution Sound
The SR25 supports native DSD256 and 32bit/384kHz audio for the first time in an Astell&Kern standard product and boasts performance that cannot be compared with other competitors' products. The SR25, which is smaller than other players, has been developed to achieve stable, ultra-high resolution sound. We have developed a new Performance Mode with the SR25 that automatically optimizes and sets the memory mode in the system according to the data size of the source being played.
As the resolution of the sound source increases, it is necessary to process a large amount of data rapidly. If this part is not optimized, sound breakup may occur. To prevent this, the SR25 uses the new Performance Mode to adjust and optimize the system in order to produce near perfect sound quality when playing back high resolution audio. Experience ultra-high resolution with the SR25's Performance Mode, which reproduces even the smallest, minute details of the original recording the artist was looking for, without compromise.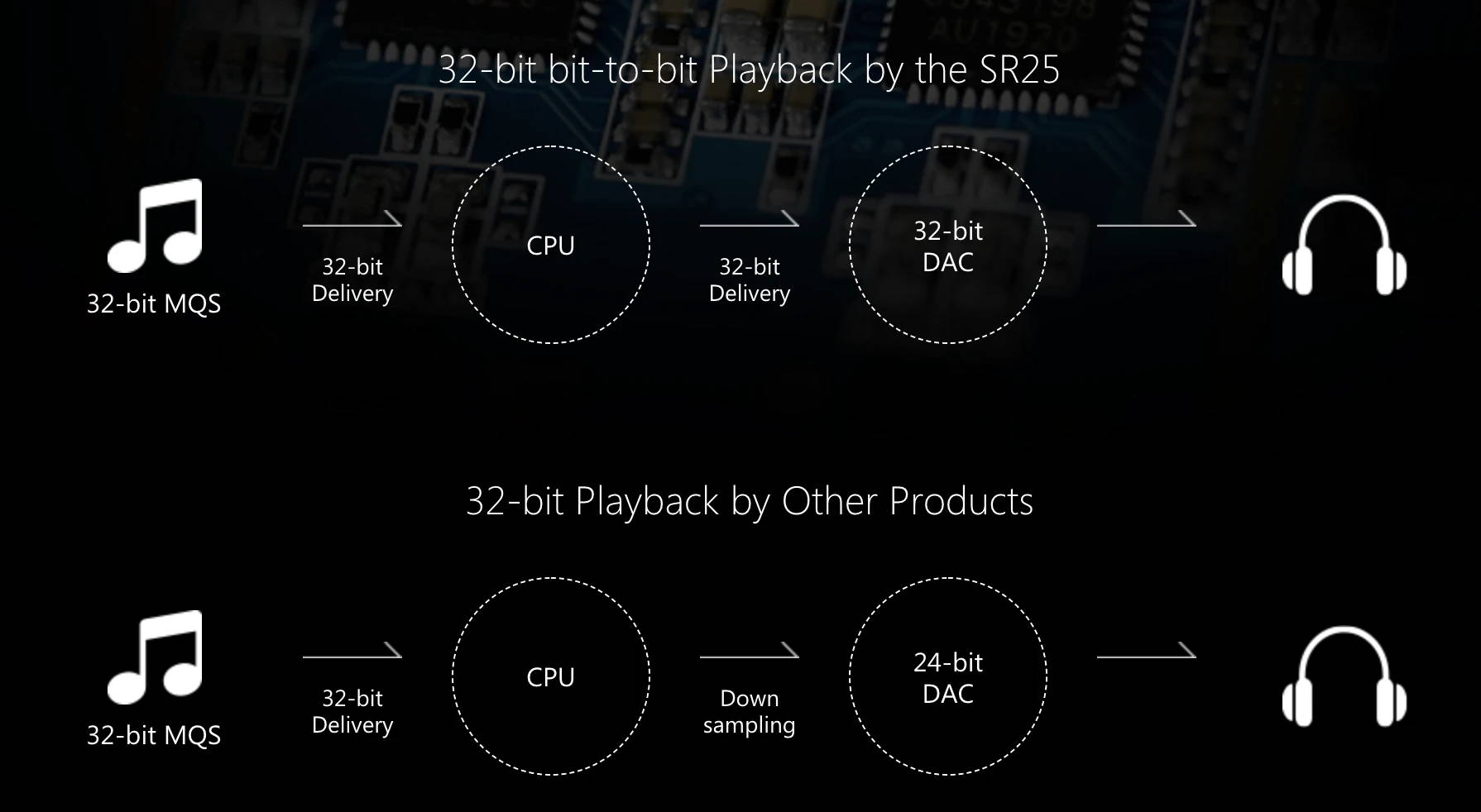 ---
Perfect Circuit Design for the Highest Sound Quality
Proper playback of DSD256 and 32bit/384kHz digital audio requires a high-performance CPU and fast memory speed, along with an audio path suitable for high-speed signal processing. Optimizing the length of the audio path is a very important part, as failing to properly do so can create a time delay between the signals resulting in sound abnormalities.
With the SR25, the Astell&Kern team developed a completely different PCB design from the existing SR15 to process the high speed signals where required, resulting in audio path lengths that are the same, allowing for super-high resolution sound without any delay. Furthermore, newly designed audio patterns and power circuits for distortion-free signal transmission and noise rejection are applied to each channel. The result is an Ultra Low Noise Filter that allows you experience Astell&Kern's flawless sound, with Zero Noise, on the SR25.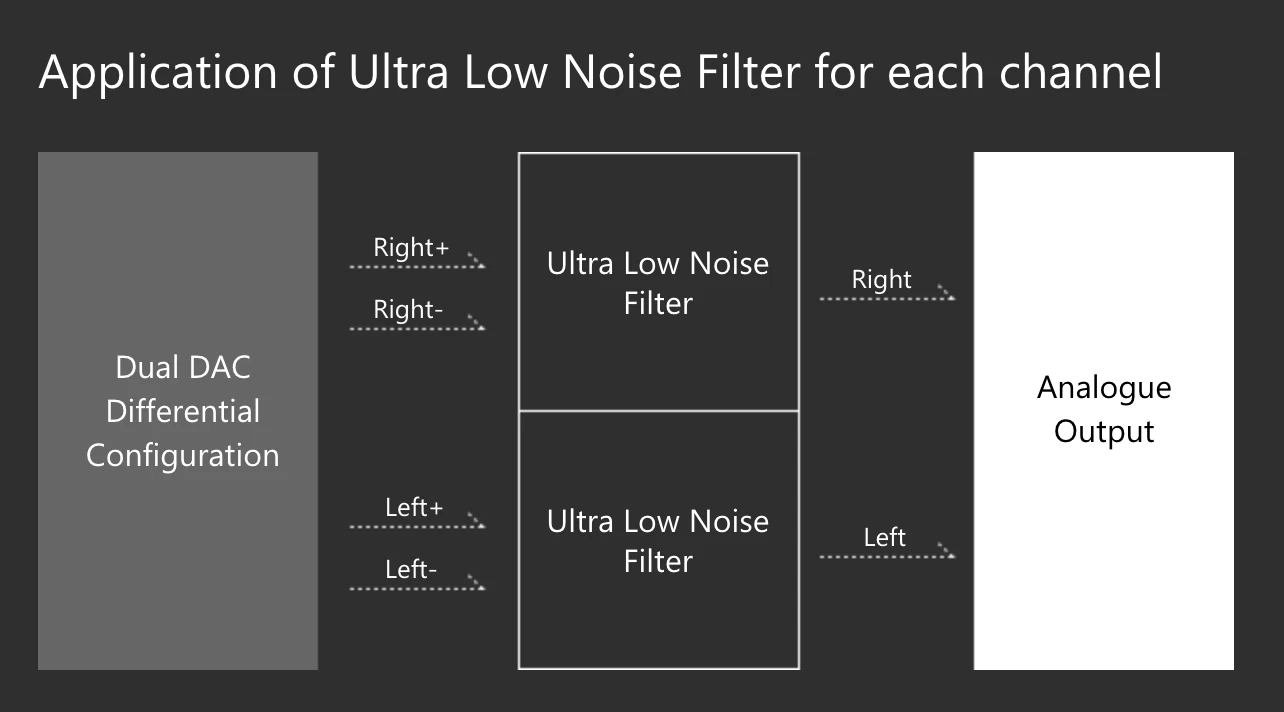 ---
Embark on a Musical Journey That Lasts the Entire Day
If the power supply's stable design and efficiency are not properly taken into consideration, the input/output voltage difference becomes large, and when the output current is large, the output voltage can become unstable. This leads to excessive noise being generated, which can be a major cause of poor sound quality. In addition, poor power efficiency will result in a shorter playback time.
The SR25 set a big challenge for the Astell&Kern engineering team – add the longest playback time of any previous Astell&Kern product, while maintaining the signature Astell&Kern quality sound, and a low-noise floor. In the SR25, the team not only applied highly efficient components, but they focused on developing circuit optimizations to get the most out of their performance. The result is up to 21 hours of continuous play time, more than double the previous generation SR15, with no compromise in sound quality. No need to worry about battery life while on your daily journey, just have fun on your Music Trip with the SR25.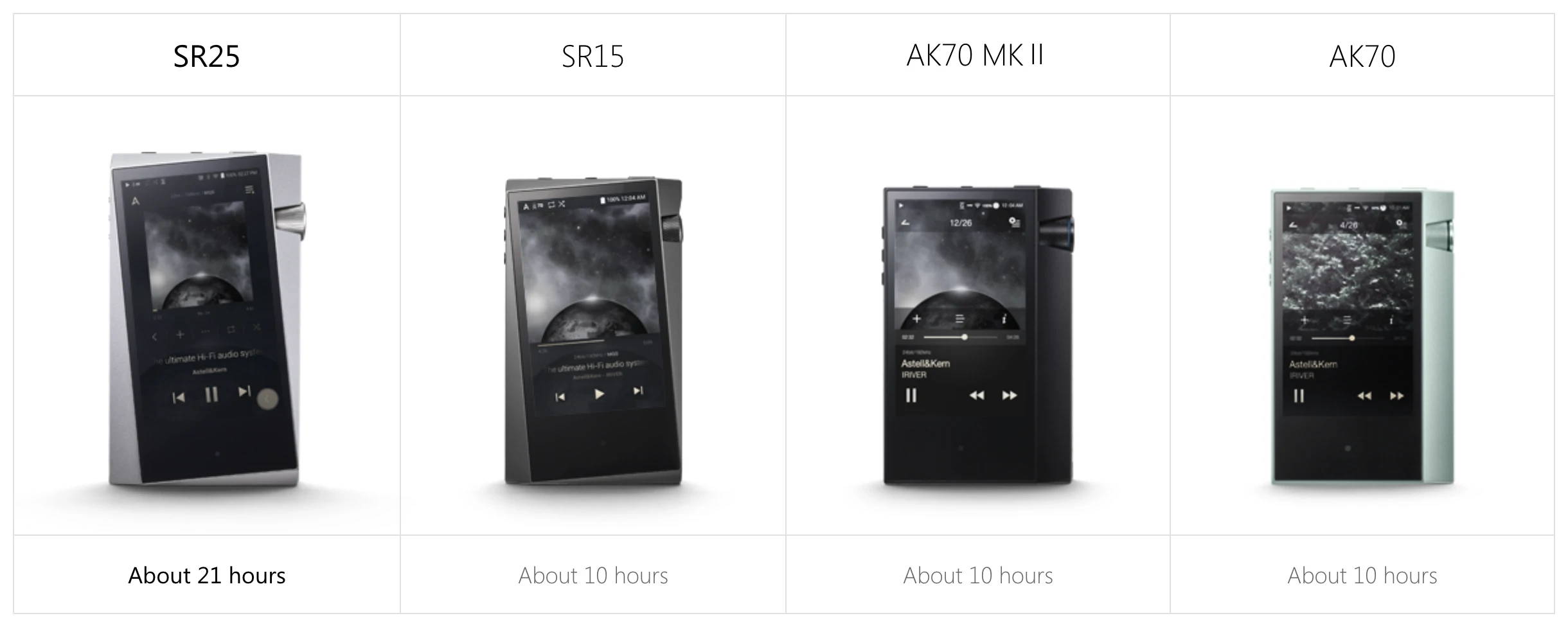 ---
No Compromise on Sound, Even When Connected Wirelessly
In addition to 24-bit music playback via aptXTM HD Bluetooth as in previous Astell&Kern players, the SR25 adds LDAC support to give users more options to listen to high resolution audio wirelessly. Now you can enjoy Astell&Kern's high-quality sound when paired to Bluetooth earphones, headphones and speakers.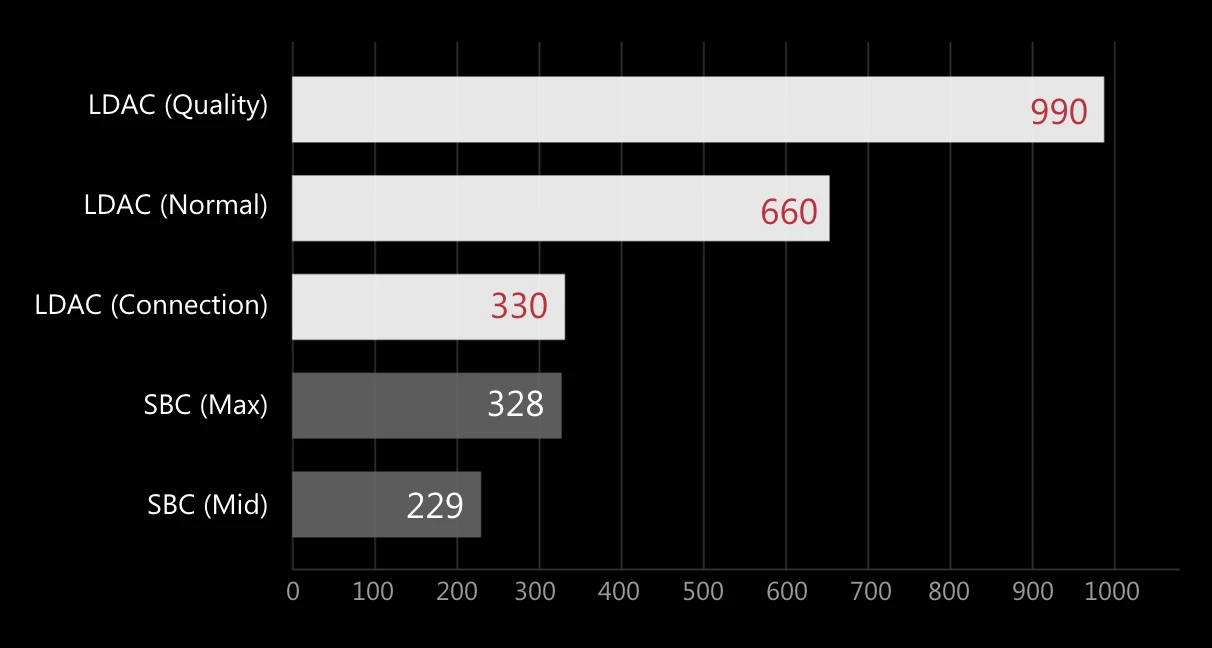 ---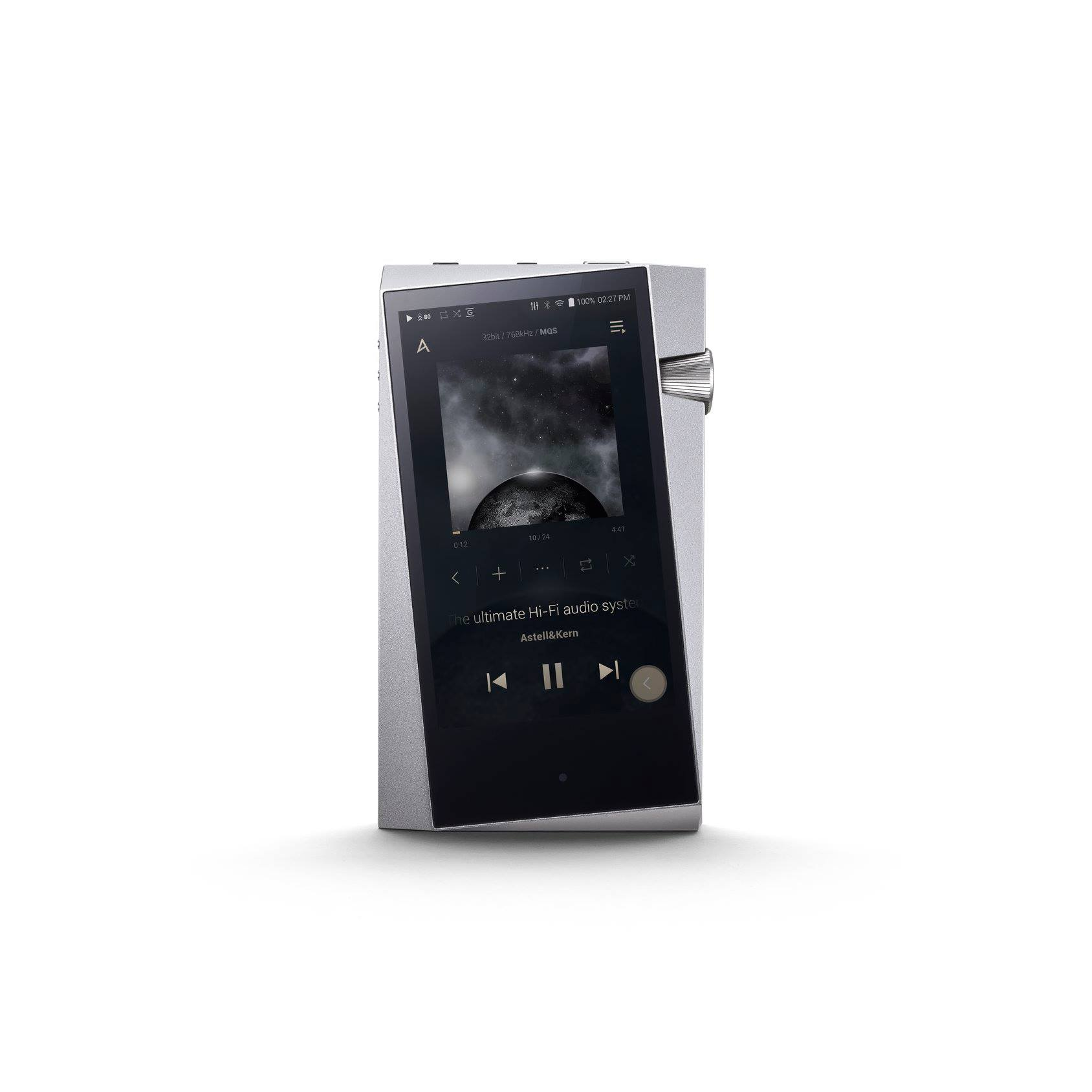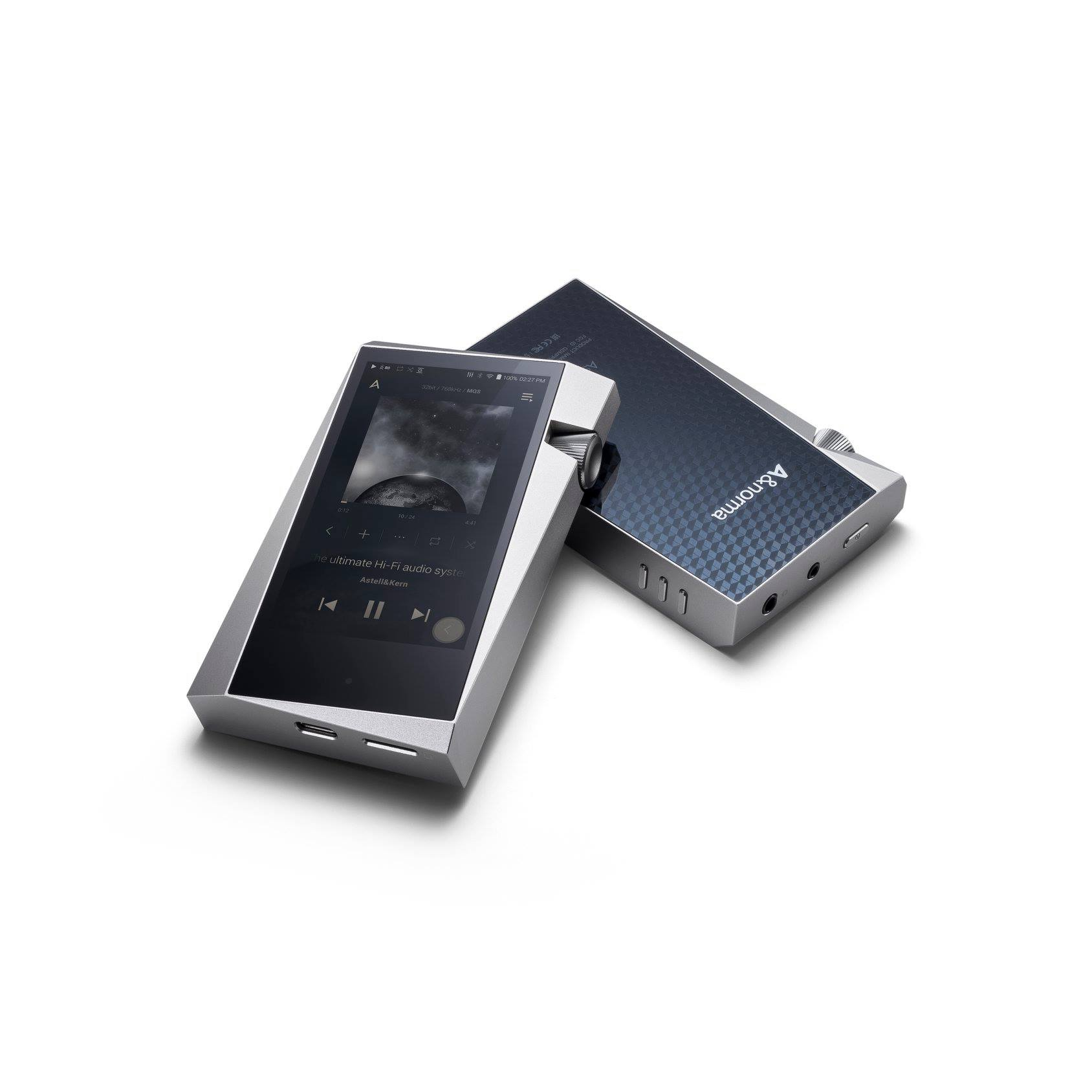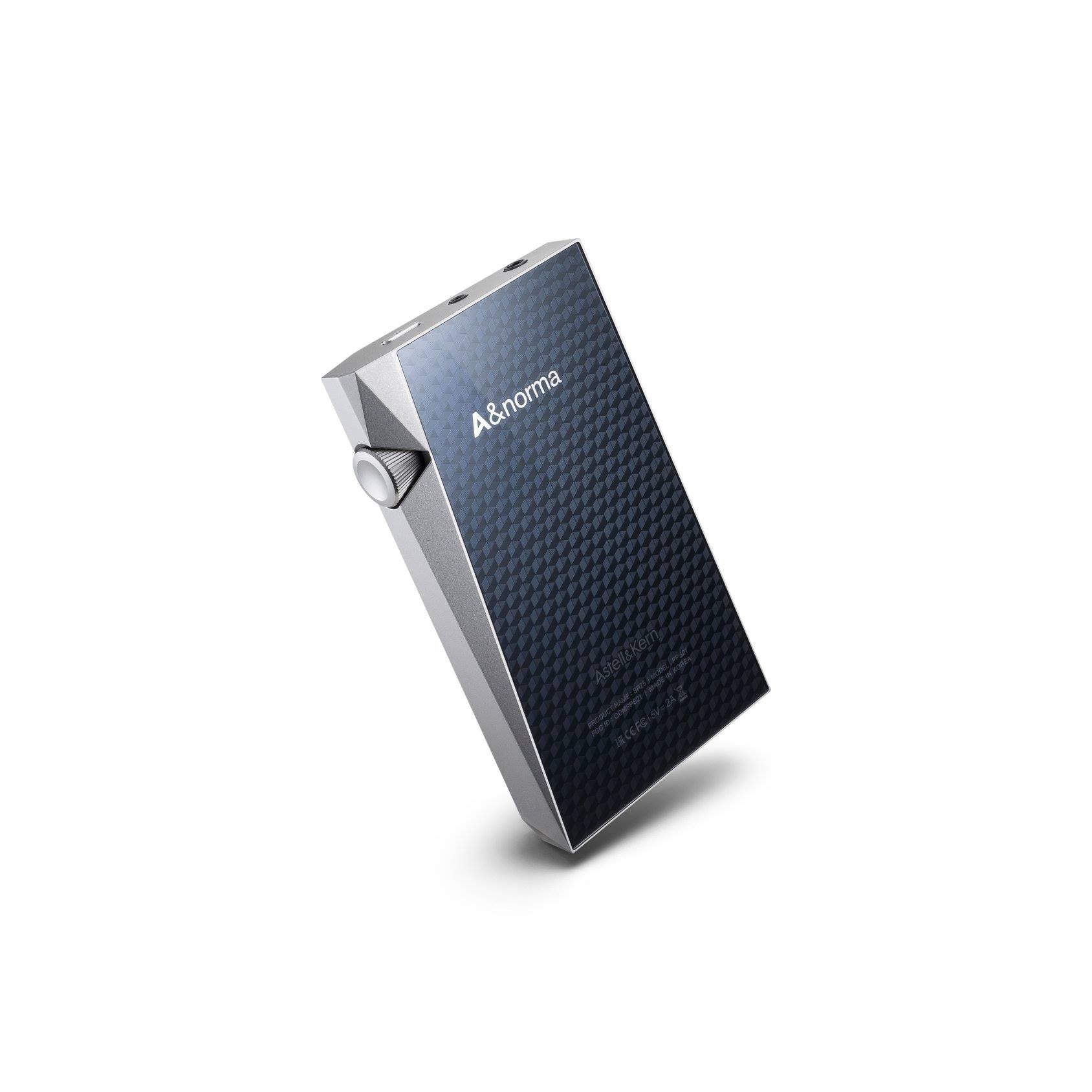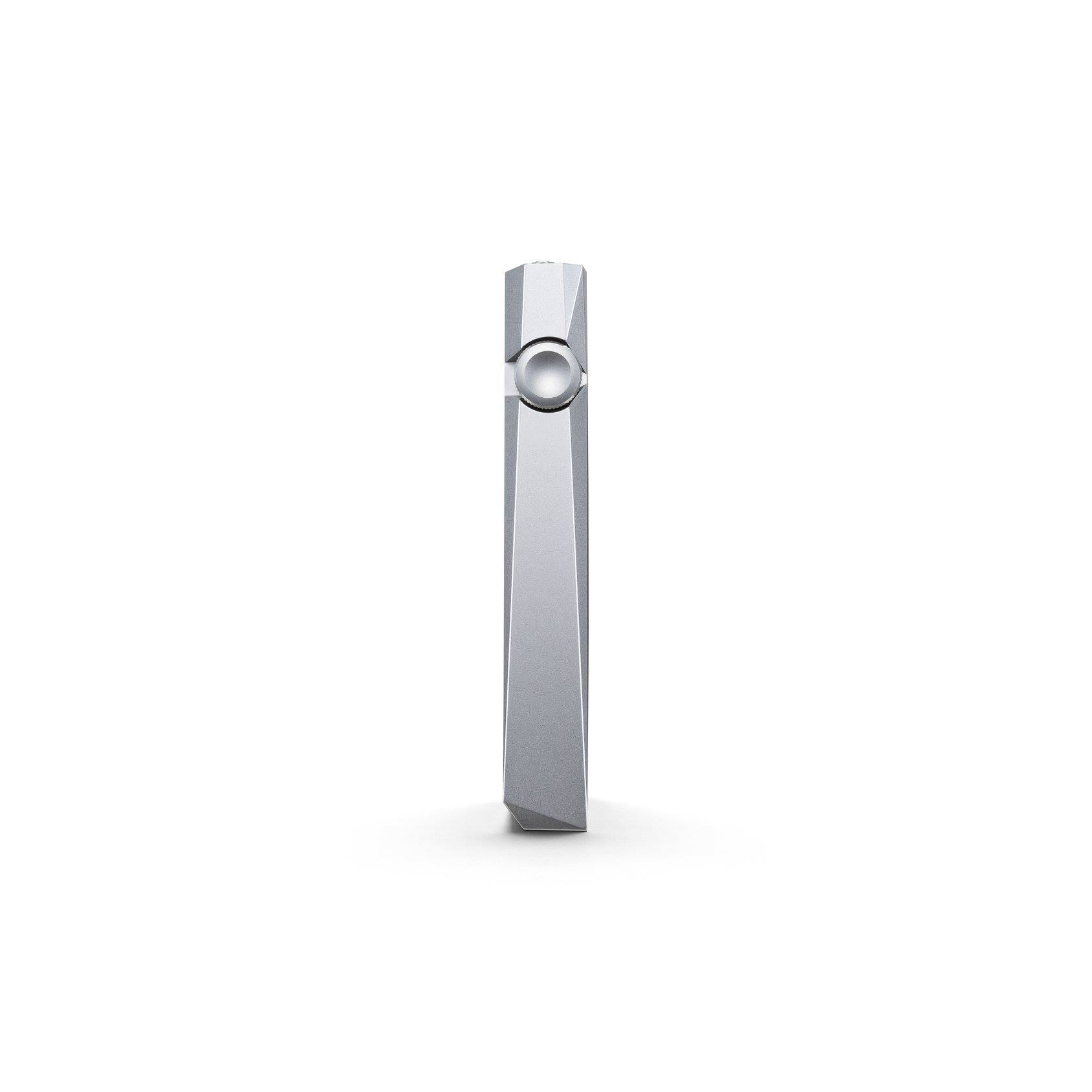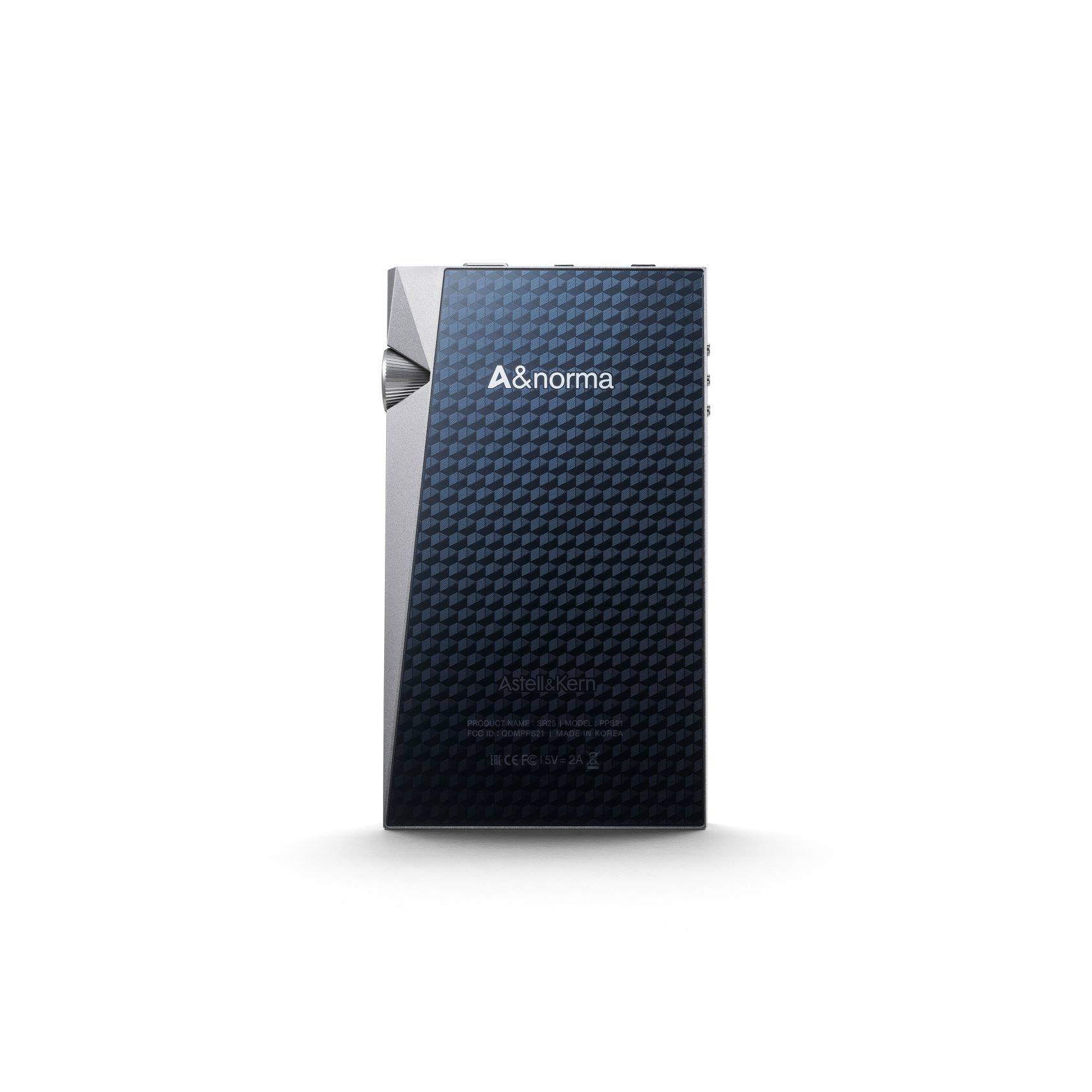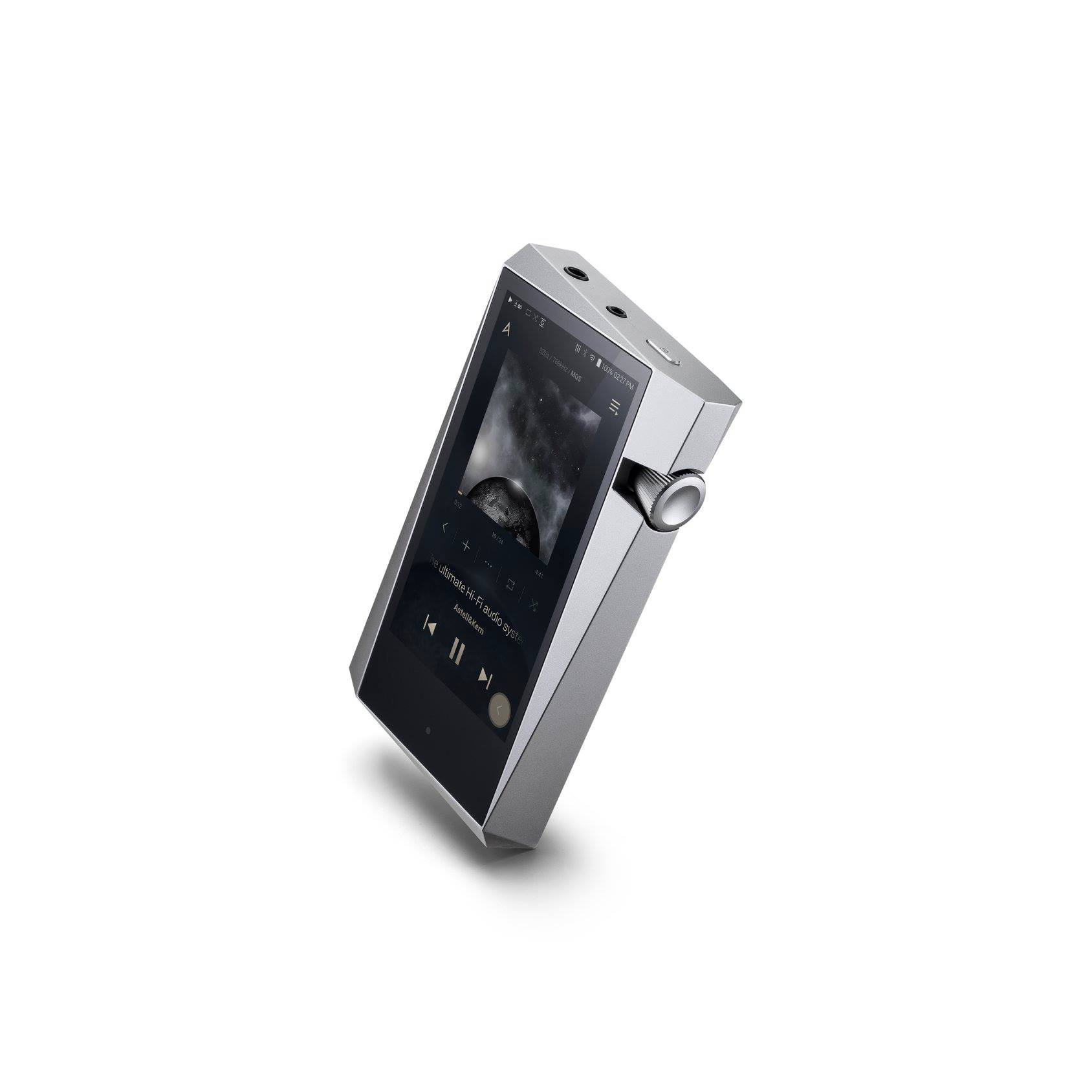 ---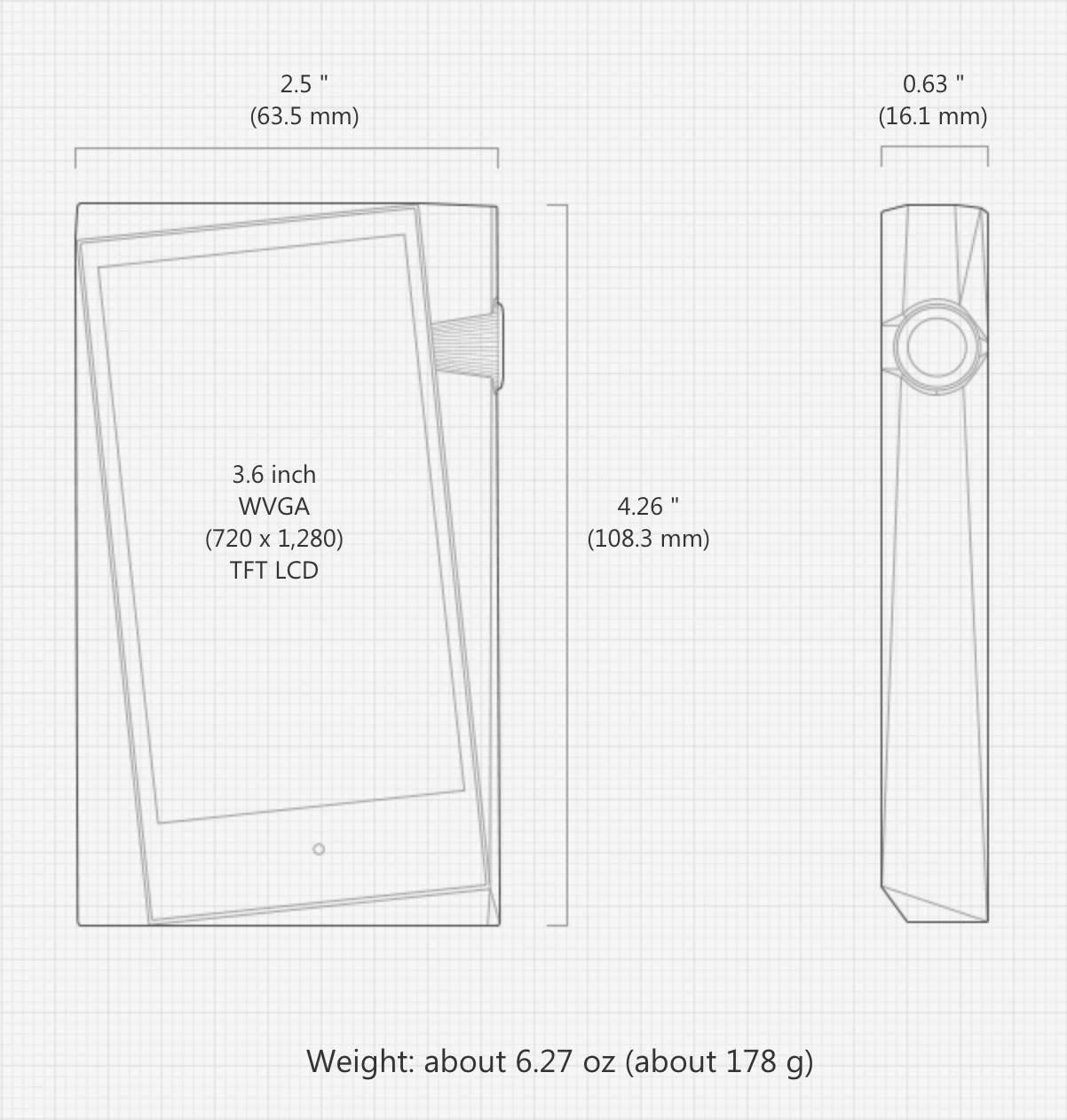 ---
General Specifications
Model: SR25
Body Color: Moon Silver
Body Material: Aluminum
Display: 3.6inch WVGA (720 x 1280) TFT LCD
Supported Audio Formats: WAV, FLAC, WMA, MP3, OGG, APE, AAC, ALAC, AIFF, DFF, DSF, MQA
MQA playback: Services(Tidal Masters), Local files, External USB, MQA-CD(ripped)
Sample rate: PCM: 8kHz ~ 384kHz (8/16/24/32bits per Sample) / DSD Native: DSD64(1bit 2.8MHz), Stereo / DSD128(1bit 5.6MHz), Stereo / DSD256(1bit 11.2MHz), Stereo
Output Level: Unbalanced 2.0Vrms / Balanced 4.0Vrms (Condition No Load)
DAC: Cirrus Logic CS43198 x2 (Dual DAC)
CPU: Quad-Core
Decoding: Support up to 32bit / 384kHz Bit-to-Bit Playback
Input: USB Type-C input (for PC & MAC)
Outputs: Unbalanced Out (3.5mm) / Balanced Out (2.5mm, only 4-pole supported)
Wi-Fi: 802.11 b/g/n (2.4GHz)
Bluetooth: V4.2 (A2DP, AVRCP, aptX HD, LDAC)
Dimensions: 2.5" (63.5mm) [W] x 4.26" (108.3mm) [H] x 0.63" (16.1mm) [D]
Weight: about 6.27 oz (about 178 g)
Feature Enhancements: Firmware upgrades supported (OTA)
AUDIO Performance
Frequency Response: (Condition: 20Hx-20kHz) ±0.014dB Unbalanced / ±0.011dB Balanced / (Condition: 20Hx-70kHz) ±0.10dB Unbalanced / ±0.12dB Balanced
Signal to Noise Ratio: 122dB @ 1kHz, Unbalanced / 123dB @ 1kHz, Balanced
Crosstalk: -138dB @ 1kHz, Unbalanced / -144dB @ 1kHz, Balanced
THD+N: 0.0007% @ 1kHz, Unbalanced / 0.0008% @ 1kHz, Balanced
IMD SMPTE: 0.0004% 800Hz 10kHz(4:1) Unbalanced / 0.0003% 800Hz 10kHz(4:1) Balanced
Output Impedance: Unbalanced Out 3.5mm (1.8ohm) / Balanced out 2.5mm (1.6ohm)
Clock Source
Clock Jitter: 25ps(Typ)
Reference Clock Jitter: 200 Femto Seconds
Battery
Capacity: 3,150mAh 3.7V Li-Polymer Battery
Continuous Playback Time: About 21 hours (Standard - MUSIC: FLAC, 16bit/44.1kHz, Unbalance, Volume 50, EQ OFF, LCD OFF)
Charge Time: About 2.5 hours (Standard - 5V/2A Charging)
Memory
Built-in Memory: 64GB (NAND)
External Memory: microSD (Max. 1TB) x1
OS
Supported OS: Windows 7,8,10 (32/64bit), MAC OS X 10.7 and up
---
---
If you have any questions about the Astell&Kern SR25 DAP Music Player please leave a comment below. Again, Pre-orders start on May 4 and the DAP will be available starting May 18. Happy Listening!
---
Want more content like this?
Sign up for our newsletter to get the latest news and reviews in your inbox.