A New Empyrean Headphone Rises from the Ashes
Romanian-based audio company Meze Audio is known throughout the world for their high-end and high-quality headphones and earphones. Now they are introducing the Empyrean Phoenix, a rare collector's item that celebrates the rebirth of their flagship headphone through a fusion of art and high-end audio technology.
---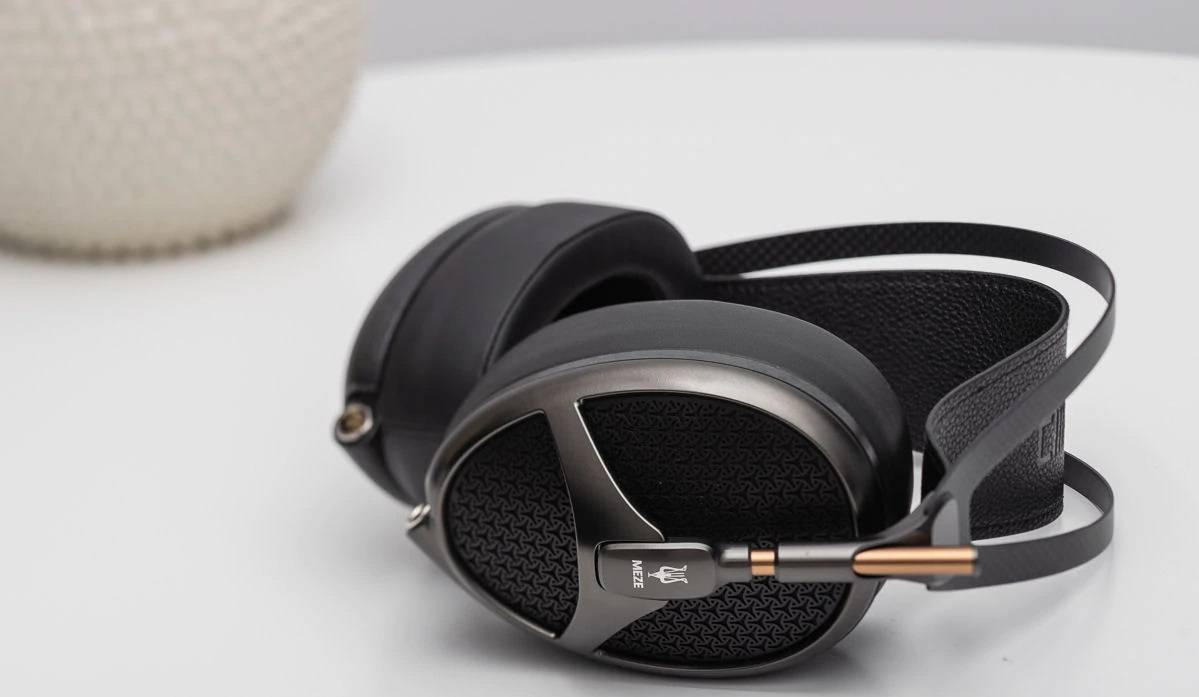 "Very rarely do I consider audio gear a true work of art. This might be one of the few exceptions. The word Empyrean means relating to heaven or the sky (adj), or in particular, the highest part of heaven (n). Now I don't know what the highest part of heaven is, but I would imagine there's some pretty cool stuff there. That's probably what Meze was going for when they selected this name: the idea that the Empyrean would open up aural dimensions of space and time or at least take you to new heights of sonic enlightenment. The sheer craftsmanship and detail of the Meze Empyrean put it in a category all its own. From the materials being used to the incredible sound, does the Empyrean holds its own against the other top dogs in the audiophile headphone world? Absolutely"
---
This new fiery red and black version of the Empyrean features a CNC sculpted aluminum chassis hand-finished with irregular patters that create contrast and play of light and shadow, making each pair entirely unique.
Behind the artfully redesigned frame, the Empyrean Phoenix hides the same breakthrough technology of its predecessor - the first isodynamic Hybrid Array driver, created exclusively for Meze Audio by Ukrainian company Rinaro. The driver delivers a complex, balanced sound signature that allows users to immerse into a pure listening experience while enjoying the comfortable, ergonomic design typical to Meze products.
"The Empyrean Phoenix is an artistic take on the Empyrean that carries the same unique audio qualities as the original. We wanted to celebrate the first decade of Meze Audio in a truly remarkable way, one that matches our love for great aesthetics, good craftsmanship, and innovative engineering. What we achieved can only be described as a work of contemporary art."

-Antonio Meze, Lead Designer and Founder of Meze Audio
The Empyrean Phoenix is the first from the Meze Art Gallery - a Meze Audio collection of exclusive products born out of passion for art and craftsmanship. With this collection, the company is aiming to set new standards in portable audio aesthetics, design, and technology.
The Empyrean Phoenix is available worldwide in limited qualities only.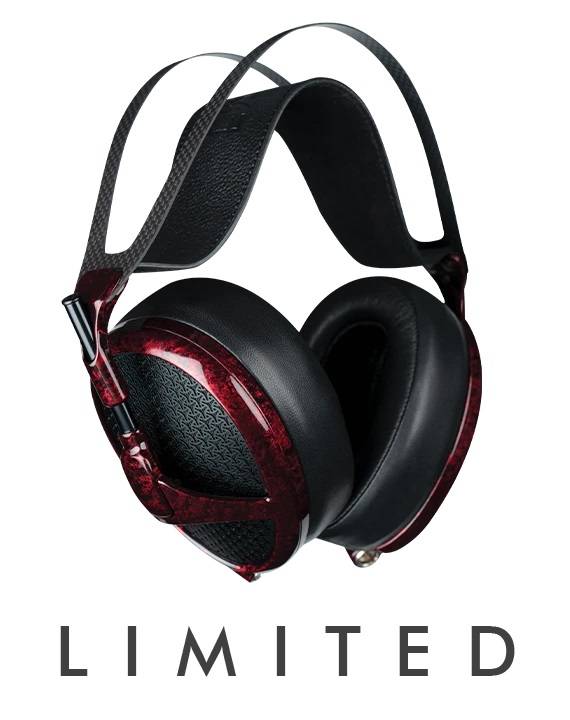 Meze Audio was founded in 2011 in Baia Mare, Romania by Antonio Meze. All their headphones and IEMs are researched and developed in house from the ground up. Their breakthrough came in 2015 with the release of the 99 Classics headphones which received many awards, placing them at the top of their category. Meze doesn't always follow the trends of the industry, but rather puts pride in creating their own aesthetic and designs, and they do it well. They like to say that "Meze Audio headphones embody the classical values of clarity, balance, and harmony." Their sound is "vivid and immersive: the sound signature is tuned for long listening sessions. Their ergonomics can be best described as clarity without harshness, freshness without fatigue. A headphone is complete when it makes you forget about the outside world and takes you for a dive into the universe of your own feelings." -Meze Audio
One of our favorite planar magnetic headphones in the office, the Meze Empyrean has one of the widest soundstages we've heard, offering you the arena-size show directly on your head. The Rai Penta is a 5-driver IEM that impresses with a similar soundstage and an incredibly accurate presentation for an in-ear. The Rai Solo is the Penta's little brother, but it's tuned to such a degree that it would be difficult to guess it's available at entry-level pricing of $199.
Meze Audio is a quality brand that puts a lot of care into their headphones and IEMs and they have something for every budget. Their entire product design is crafted with a premium look, feel, and most importantly sound. If you're looking for something more for the music lover or audiophile, Meze Audio's headphones and IEM's are sure to please. Winner of multiple audiophile industry awards, Meze's current product range includes: 99 Series headphones (99 Classics, 99 NEO), Rai Series IEMs (Rai Penta, Rai Solo), and the flagship Empyrean.
---
---
---
---
Technical Features
Open-back, Circumaural headphones
Aluminum CNC hand-painted frame
Isodynamic Hybrid Array Driver
Carbon fiber headband
Pressure distribution wing
Isomagnetic earpads
Anthropometric earcup shape
Performance
Driver Type - Isodynamic Hybrid Array
Ear Coupling - Circumaural
Frequency Response - 4 - 110,000 Hz
Impedance - 31.6 ohms
Nominal SPL - 100 dB (1 mW/1kHz)
Maximum SPL - >130 dB
Total Harmonic Distortion (THD) - <0.1%
Weight - ~430g
ACCESSORIES
Case: High-strength aluminum suitcase with foam inserts
Cable Options:

Upgrade PCUHD ending in 6.3mm jack
Upgrade balanced PCUHD ending in 2.5mm jack
Upgrade balanced PCUHD ending in 4.4mm jack
Upgrade balanced PCUHD ending in 4pin XLR

Headphone Termination: 2x4pin Mini-XLR
Two sets of earpads included: one real leather, one Alcantara
*Vegan option available by request: vegan earpads and/or vegan headband
---
---