Making A Deal With the Devil Never Sounded So Good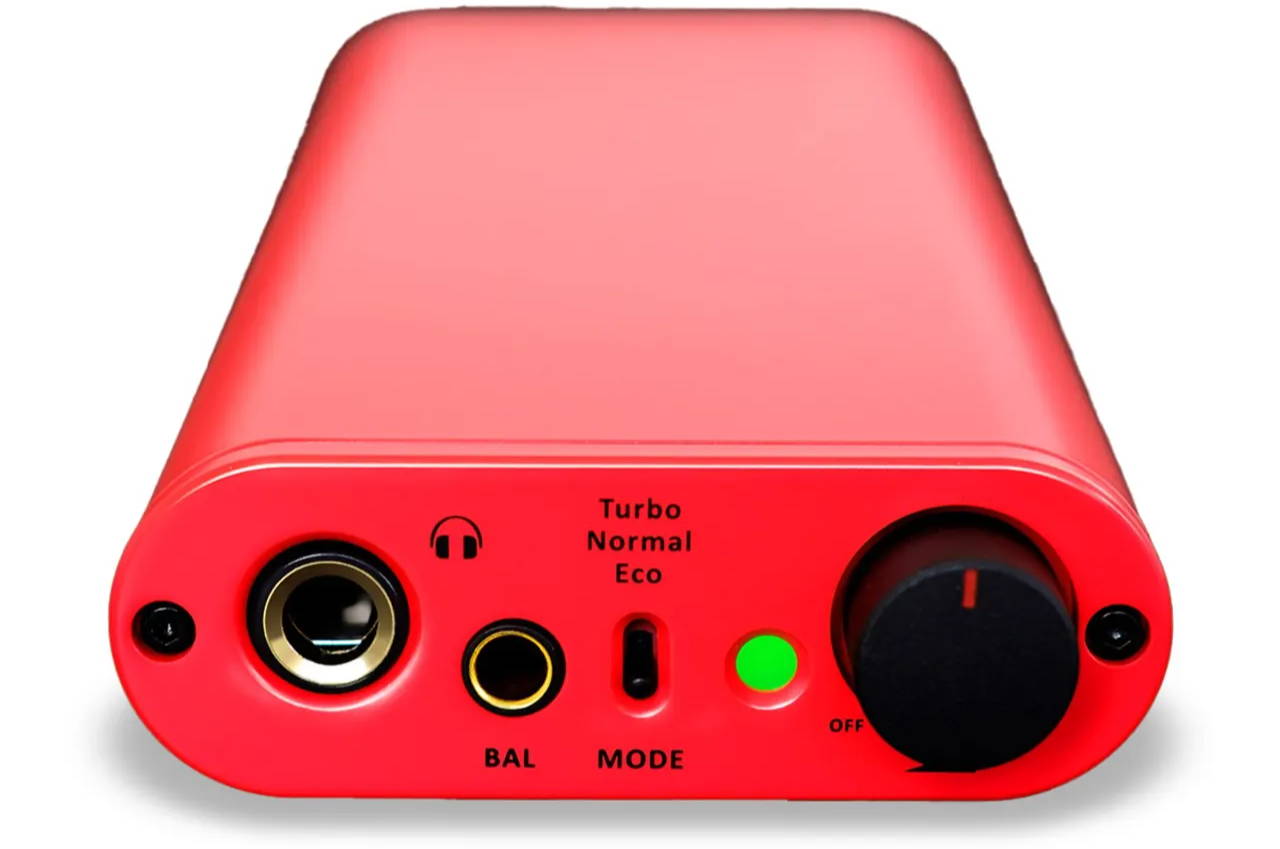 Fun fact: red sports cars look cool. Also fun fact: red cars statistically get pulled over more than other cars.
I don't know why that's relevant to this review, but now it's something you know. Maybe because the Diablo looks cool. Because it's red? So if you didn't already guess, this little devil of a device is known as the iDSD Diablo from iFi Audio. A lot of you have been asking for this review, and I'm excited to show you everything it can do. It's the powerhouse of the iFi lineup of portable DACs and amps, and from my time testing it, I'm impressed, to say the least.
Power galore
Great sound - depth and resolution
Lots of accessories
Premium price
Red might be a turnoff for some
Lacking bells and whistles from other iFi products
We recently picked up iFi here at Moon Audio. You might have seen a video Drew did with an overview of the products, and I reviewed the popular Gryphon DAC a bit ago. iFi has been around since 2012 and is headquartered in Southport UK. They produce over 50 products and their mission is to do one thing: make your music sound better. 50 products is a large undertaking for any company, but iFi represents a good balance of quality products with affordable enough prices, ranging from entry-level to mid-tiered music lovers and budgets.
I bet you can't guess why they called this the Diablo….IT'S RED. I actually really like the form factor of the headphone amplifier, Now I don't know if they took inspiration from popular USB power banks, but the form factor is functional enough, and that's really all that matters here. It's a good size to grip and the weight is just fine – not too heavy by any means. It feels solid and nothing sounds loose on the amp like you sometimes get with buttons or other connectors.
On the front of the Diablo you'll find a quarter-inch unbalanced headphone jack, a 4.4mm balanced headphone jack, the mode switch, which allows you to adjust the gain mode to Eco, Normal, or Turbo, then the LED indicator, and finally, the volume knob which doubles as the on/off switch when turned. You'll see some small text near the 8 o'clock position that says "OFF." You'll hear and feel a click to know it's off or on when turning the knob to or from this position (and of course the light will come on too).
On the back of the amplifier are the SPDIF input, 4.4mm balanced output, USB-C power jack, and then a male USB-Type A input. The male type A USB connector is a bit different, and not something you'll find much in audiophile devices outside of iFi. It's an interesting design element, but I suspect they do this to work with a number of adapters, specifically the Apple lightning adapter, so they can work around having to officially MFi certify their cables which can be a hassle.
What I really appreciate is that they've included a barrage of accessories with the Diablo – a wall charger, USB 3.0 cable, a USB type A to type c cable, a quarter inch to 3.5mm adapter, a square to round fiber conversion head, a USB type c connector for the power supply, a 4.4mm to twin XLR cable, and a really nice travel case which stores the Diablo and all accessories nicely. It's a pretty quality package all around, and I really appreciate it when companies consider the complete user experience and not just focus on the main device, leaving the cables, cases, and other necessities as an afterthought. Good on you, iFi.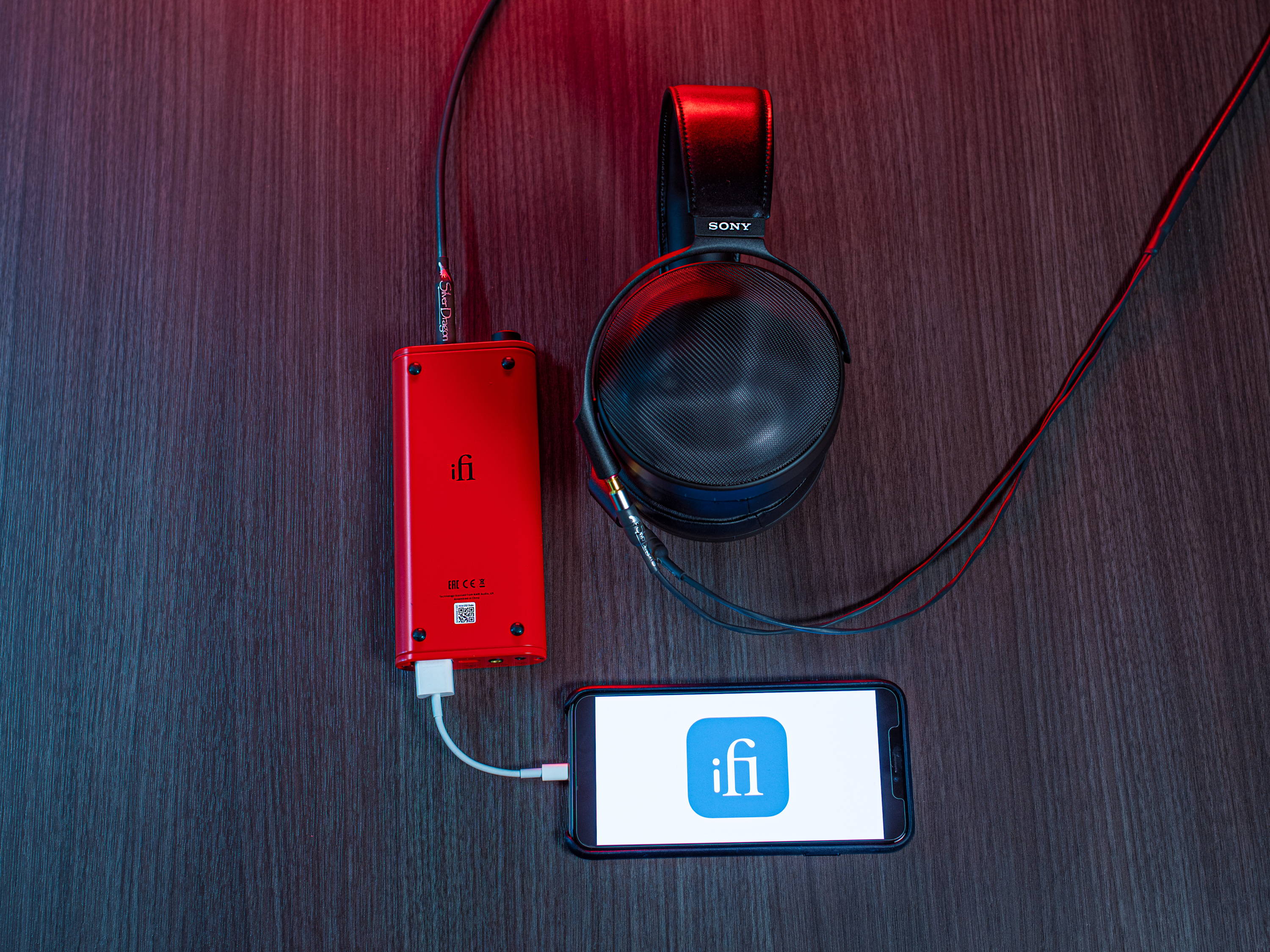 I'll be straight up and honest with you – I've been seriously impressed with the sound coming out of these iFi products for what they asking for them. For example, I mean, some people even said they liked the sound of the Gryphon over the Mojo 2. That's fine. I didn't personally, but again, everyone hears differently.
So let's talk about a few things here. iFi has some amazing portable devices – just check out our Gryphon review if you are considering a great-sounding DAC amp with more features than you can shake a stick at. The Diablo on the other hand, well, doesn't. No stick. No features. I mean, iFi literally takes all the bells, whistles, and gimmicks away and instead focuses on two things: power and sound. That's it. The two things a DAC amp should do well, and it does.
The Diablo, like other iFi devices, uses burr brown DAC chips. It's a natural sounding chipset, with some great low-end extension thanks to the power packed in this thing. We'll get to more of that in a bit, but the sound itself is crisp with plenty of detail, but great resolution across the frequency spectrum. It just sounds good.
The factor that sets it apart from not only the other iFi portable lineup but other DAC amps on the market is the power under the hood of the Diablo. It's impressive, to say the least. You can run the Diablo in Eco, Normal, and Turbo gain modes. iFi rates Eco for high sensitivity IEMs with 12-hour battery life, Normal for medium Sensitivity headphones with a 9-hour life, and turbo mode for the most demanding headphones at a 6-hour life. With single-ended connections, you're looking at around 8.5 volts at 32 ohms and around 9.6V at 600 ohms. In balanced mode, it's about 12.6 volts at 32 ohms and 19.2 volts at 600 ohms. Now I had some of our engineers help me out with the math but that's putting the Diablo in Astell&Kern ACRO and KANN Max territory with power output. If you have planars or full-size headphones that are harder to drive then you'll really benefit from the Diablo sound-wise.
For my testing setup, I paired the iFi Diablo with the Focal Utopia and a Premium Silver Dragon Cable, the Meze Audio Elite headphones with a Premium Silver Dragon Cable, and the Stealth headphones from Dan Clark with a Premium Black Dragon cable.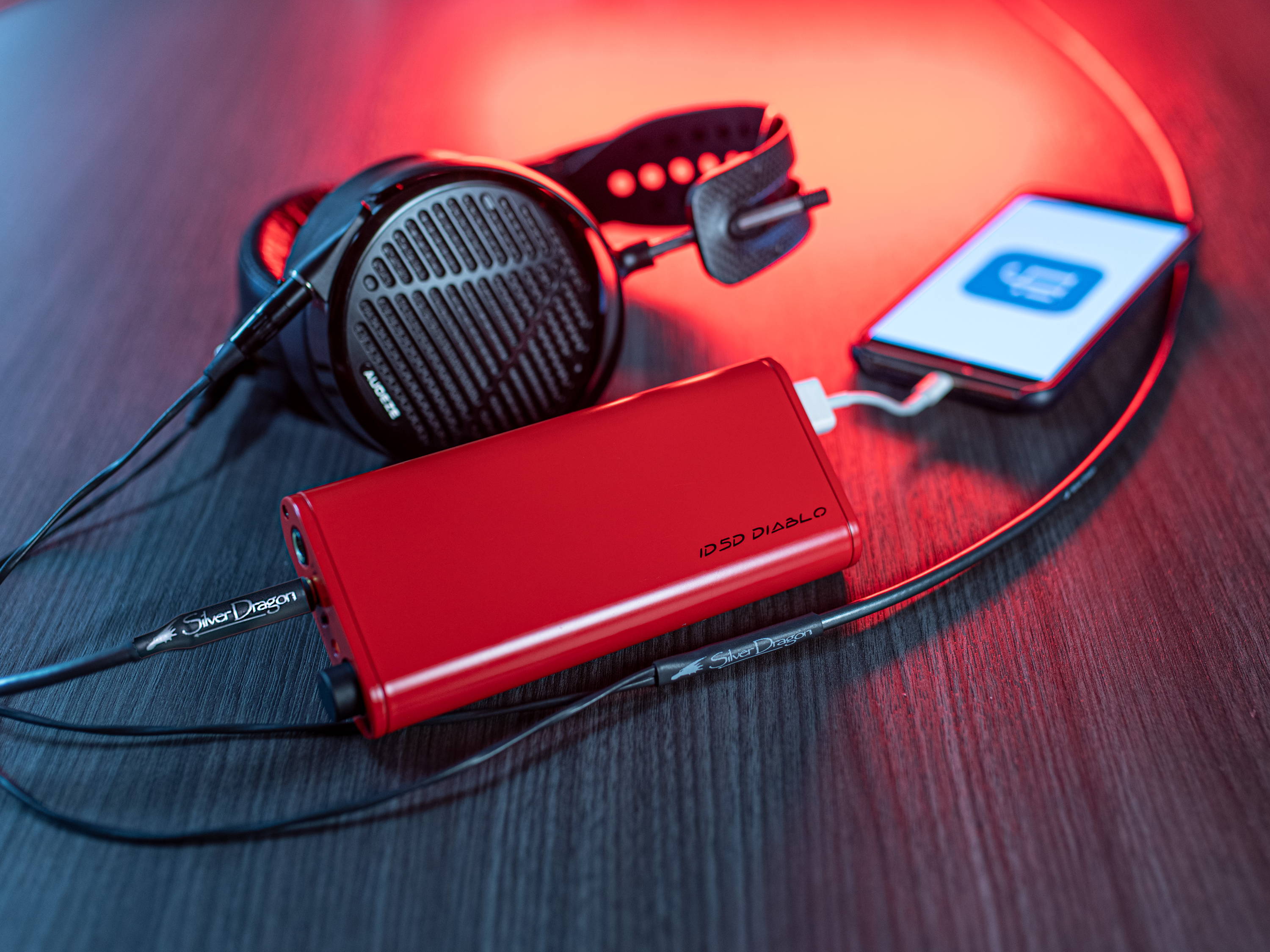 I first wanted to get an impression of the low-end that the Diablo was capable of, so I queued up the song Interstellar by LeBrock, a retro synthwave artist that channels the glory of 80s power ballads. The low-end synth clarity is readily apparent. The staccato quarter notes are usually hidden among the palm muted guitars - as there are a lot of competing frequencies. The Diablo provides enough space to alleviate this issue. The power of the vocals is a strong point of the song and the grit and emotion shine through above the instrumentation (for better or worse given the over-production and tuning artifacts that stand out at times). The Diablo does this song justice, especially through planar magnetic drivers and the increased soundstage that the Meze Elite has. You feel as though the group is performing right in front of you with a wall of Marshall amplifiers. Of course, there's no other way to play epic 80's rock synth ballads. The Diablo does make a difference in this case over lesser-powered amplifiers.
The same goes for a group I've been listening to since my college days. Lunasa is a great Irish group who have some great instrumentals if you're into traditional Irish music. The Diablo brings out the drones of the bagpipes to really fill out the low end of the frequency spectrum. The rhythmic strumming of the guitar has a nice percussive quality to it that I haven't quite heard defined as through the Diablo, along with the intonation and clarity of the violin (fiddle). The melody gets doubled later by another bagpipe, and the grace notes of both instruments through the Diablo almost give the performance an airiness and fleetingness. It's always impressive to me when I hear or experience something new out of a track or performance that I've heard literally hundreds of times over many years, and I tack that up to a good-sounding piece of HiFi gear. The Diablo is just that.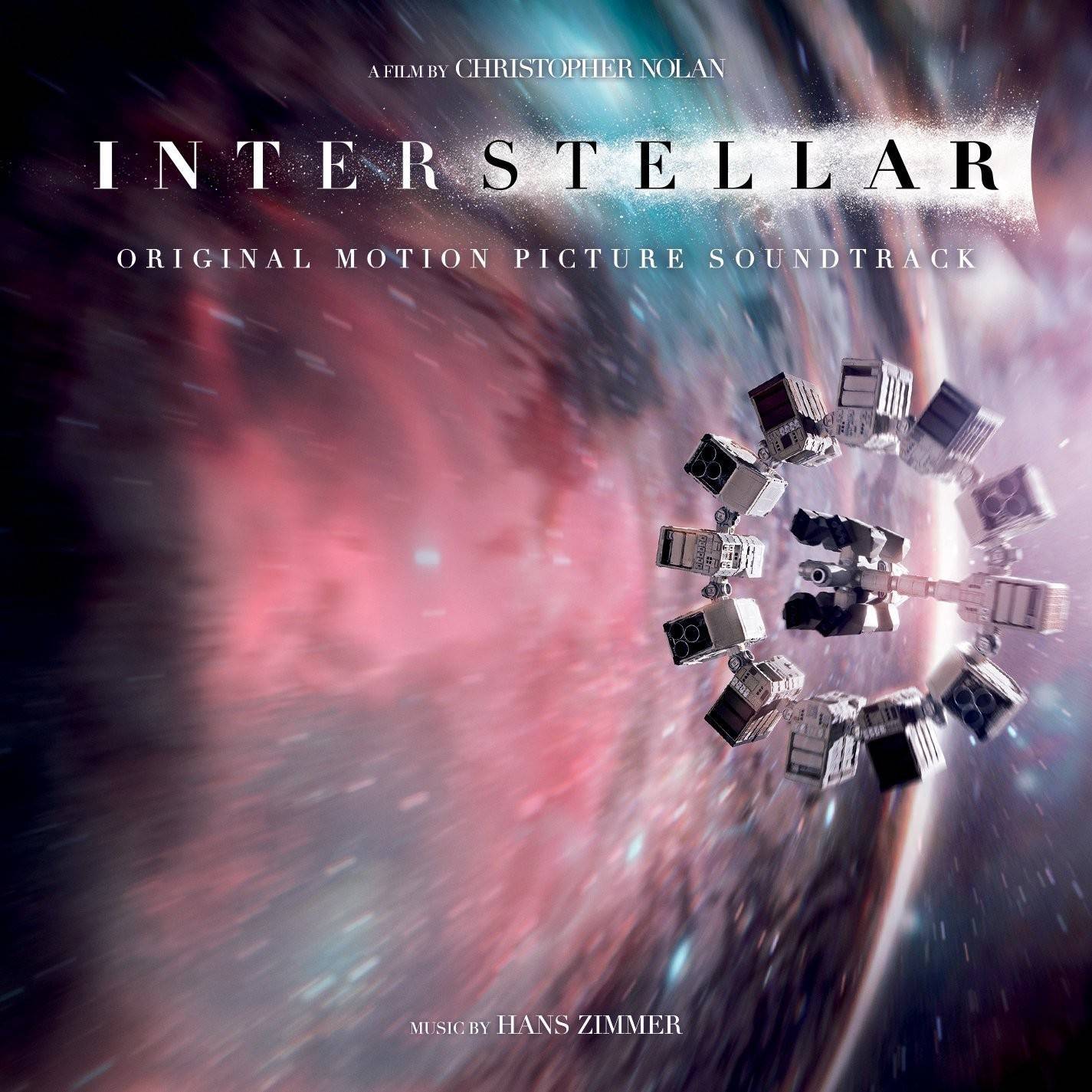 No Time for Caution
by Hans Zimmer
(Interstellar Soundtrack)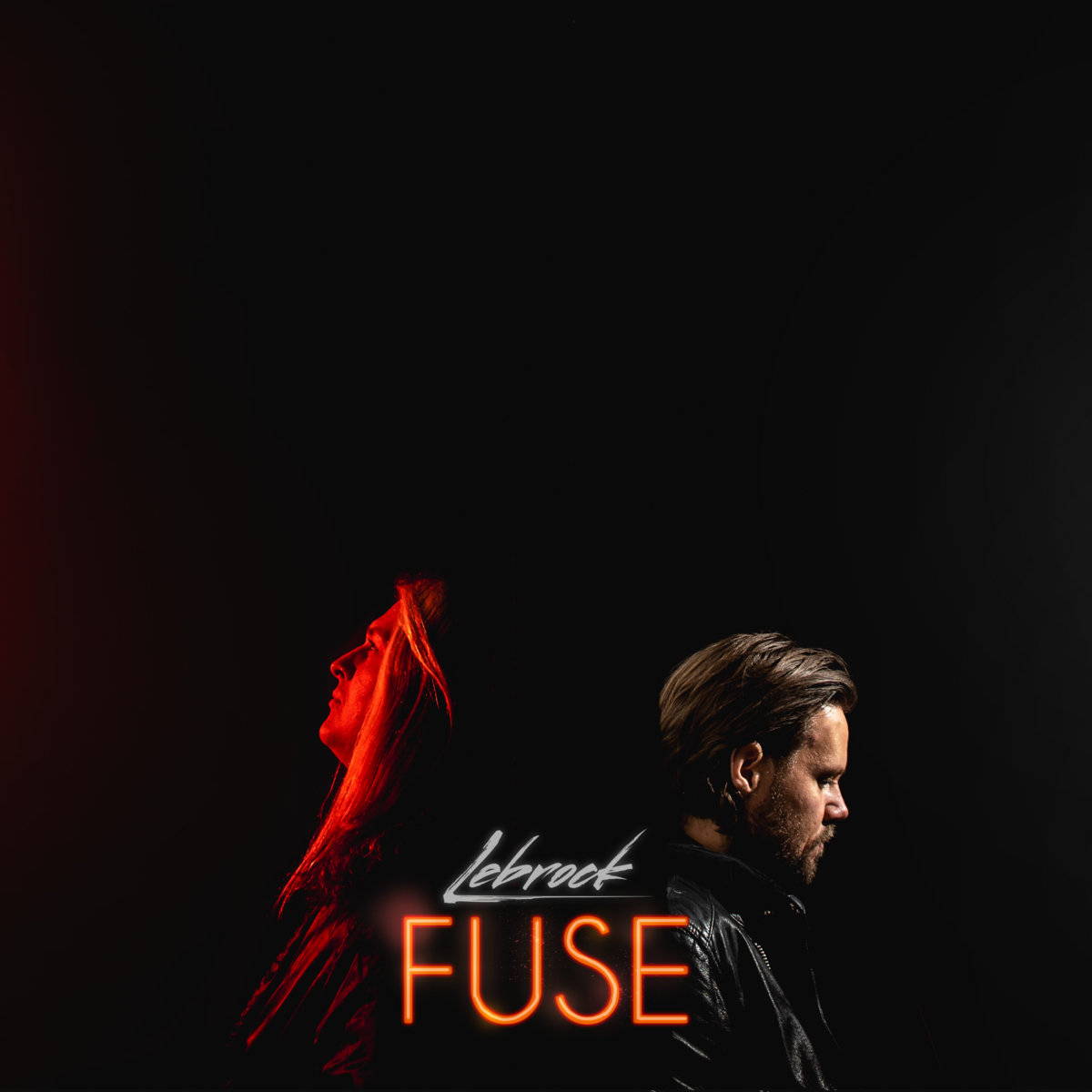 Interstellar
by LeBrock
(Fuse)
Morning Nightcap
by Lunasa
(The Merry Sisters of Fate)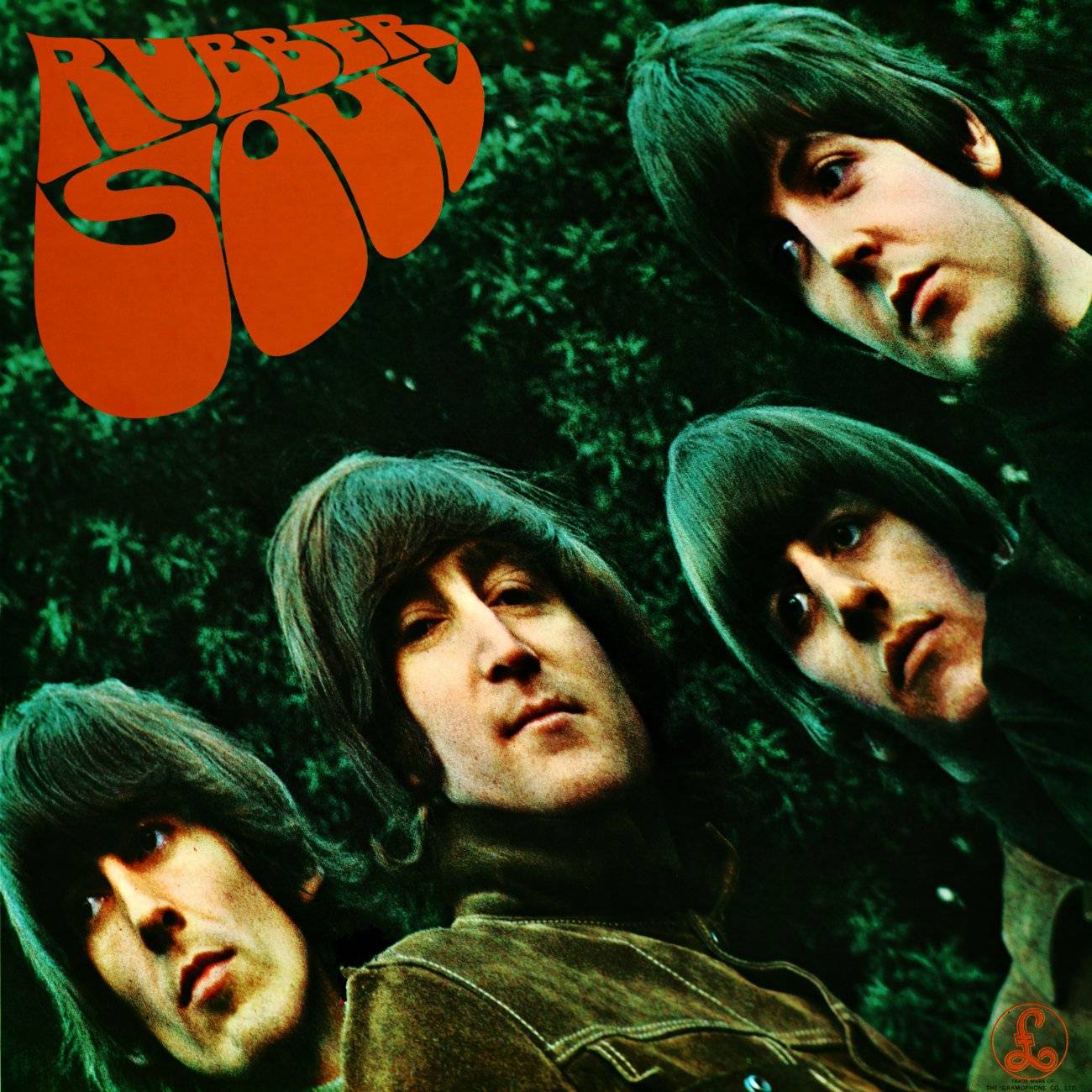 In My Life
by The Beatles
(Rubber Soul)
Let's talk features: There are none!
Well actually if you want to count the gain switch then there's a feature. That's…uh…about it. Again, iFi skips the bells and whistles here with the Diablo in favor of just sheer power and good sound. That's it. You're not going to find the popular iFi X Bass and X Space settings on the Diablo. Just pure, raw, and amazing sound without all the gimmicks. Now, the Diablo DOES retain lots of the technology that is found in the Gryphon, hip DAC2, etc, like the Optima Loop and Pure Wave tech, but the Diablo is a simple plug-in and turn-up device. No real features to speak of in that sense.
So there are a number of devices we can compare the Diablo to when it comes to 1) power output and 2) sound and general alternatives.
First power. As I've already said the Diablo is in the same ballpark as the KANN Max and ACRO from Astell&Kern. If you don't know what those are, be sure to check out our reviews on them. Both put out an astounding 15 Vrms in balanced mode and will provide more than enough power for just about every headphone out there. The Kann Max is course a DAP, and the ACRO is a bit of a hybrid between a DAP and a desktop amplifier. But when it comes to power – all three of these devices are pretty much top of the list for anything on the market in a portable form factor like this.
The other iFi product I want to consider is the Gryphon DAC amp. The Gryphon is iFi's Mojo killer, and it has a lot of the features that people wanted in the new Mojo 2, but obviously didn't get. Bluetooth, balanced headphone jacks, and more, you can read all about it in our review which we'll link to in the description below. But the Gryphon has all the features and settings that the Diablo skips out on. It uses a burr brownDAC as well and provides plenty of power for most headphones. Smaller in size, it's a sleek-looking device and perfect for your portable setup. I'd say if the thousand-dollar price tag on the Diablo is too much to swallow, then the Gryphon should be a serious consideration.
Since iFi has the interesting male Type-A USB connector on their devices, we've made some great custom USB cables compatibe with all iFi products. I paired the Diablo with a Silver Dragon USB Cable for connecting to a computer, a phone, etc, and it works like a charm. To boot, Moon Audio has optimized their USB cables for audio transmission of large hi-res music files. Feel free to ask about the Black Dragon USB cable as an alternative.
Generally, stock audio cables are manufactured with subpar materials, metals with impurities, poor geometries, and an overabundance of layers to make them look and feel like a fire hose. Inconsistency and lack of quality control in stock cables can lead to poor sound quality and a veiled sound vs what the musician intended for you to hear and feel from the music. Dragon cables are handcrafted with the highest standards and made to order according to your specific needs. At Moon Audio, we create a custom cable for you using the highest quality UP-OCC silver or copper conductors that can be manufactured. UP-OCC metals are void of impurities and are optimized for signal transfer and sound quality. We have one of the largest collections of audio and headphone connection options available online and we create limitless audio cable options depending on your specific gear and needs.
Silver Dragon Sound Signature: The Silver Dragon is the original cable. Silver strands clarify instrument separation, increase the soundstage, and find previously lost high and mid-frequency sounds. Transients appear more cohesive and the bass tighter for a more controlled sound. The detail and clarity of the Silver Dragon make it a perfect match for classical music and other genres with many nuanced instruments.
Black Dragon Sound Signature: The Black Dragon is warm and smooth with a musical presentation. Copper strands enhance the body, shape, and immediacy of the music. The detail and expansiveness of the Black Dragon make it a flexible fit where a broad range of musical genres are played. It can also improve bass frequencies on bass-light headphones. The smooth, musical quality makes it a perfect fit for headphones that tend to sound a bit edgy or bright. Despite its warmth, the Black Dragon does not have a laid-back, lush sound. It is much closer to neutral, making it a very natural-sounding cable. For more information on finding your signature sound, visit our Sound Signature Guide.
The Diablo is a powerhouse portable amplifier and DAC for on the go. It's a no-frills user experience for those who need the power and just want good sound. And I think that's where some might draw the line. We all want good sound in our devices, and the Diablo more than delivers on that part of the deal. The other is power. I'll go ahead and say that MOST people probably don't need this level of output unless you have a high-end headphone with a weird sensitivity rating or you just NEED the power to run it efficiently. However, the other side of that coin is that any headphone will benefit from the output that the Diablo provides, offering some amazing resolution and dynamics across the board. It sounds stinking good. At a thousand dollars, it is a hefty price to pay for portable power, especially a device that removes a lot of the sonic features that people like in iFi devices. The Diablo is a versatile unit that will fit right at home on your desk and in your bag, and although the price is premium, so is the sound and power.
iFiiDSD DiabloAmplifierDAC
Wall charger (5V)
USB 3.0 cable
USB Type-A to Type-C cable
Quarter-inch to 3.5mm adapter
Square to round fiber conversion head
USB Type-C connector (for the wall charger)
4.4mm to twin XLR cable
Travel case and handle
iFi Diablo Headphone Amp & DAC Review Video
Digital Inputs: USB 3.0 type 'A' (USB2.0 compatible); S-PDIF (3.5mm coaxial/optical)
Formats supported:
DSD512/256/128/64
Octa/Quad/Double/Single-Speed DSD
DXD (768/705.6/384/352.8kHz)
Double/Single-Speed DXD
PCM (768/705.6/384/352.8/192/176.4/
96/88.2/48/44.1 kHz)
MQA (Decoder)
Frequency Response: 10Hz-80kHz(-3dB)
SNR: Balanced: -120dB; S-E: -114dB
Dynamic range: Balanced: 120dB; S-E: 114dB
THD + N: Balanced: 0.002%; S-E: 0.001%
Headphone Max Output:
Balanced: >19.2V/611 mW (@ 600 Ohnn) / >12.6V/4,980 mW (@ 32 Ohm)
S-E: >9.6V/153 mW (@ 600 Ohm) / >8.8V/2,417 mW (@ 32 Ohm)
Fixed Audio Output: Balanced 4.4mm
Power consumption:
Turbo: 12W
Normal: 5W
Eco: 2W
Battery: Lithium-polymer 4800mAh
Power System:
Charging via USB-C (iFiiPower included)
BC V1.2 compliant up to 1900mA charging current
Dimensions: 166 x 72 x 25 mm; 6.5" x 2.8"x 1.0"
Weight: 330g (0.73 lbs)
Warranty period: 12 months
---