The Father of Empire Ears IEMs
Odin. The "all-father" of the gods. It's a fitting name for Empire Ears' newest flagship in-ear monitor. There Odin IEM sits, at the top, looking down with gratitude and admiration over all who came before. But Odin doesn't upstage any of his predecessors; rather, he draws on them to be something wholly unique among Empire Ears IEMs. Co-founder and VP Jack Vang has described Odin as the best of everything Empire Ears has accomplished with all of its previous models, a vehicle in which to showcase every bit of technology that Empire Ears has dreamed up and brought to fruition. "Odin is the personification of Empire's DNA at its most extreme," he said, "in design, performance, and breadth of capabilities." At $3,399, Odin is Empire Ears' highest-priced IEM, so I was eager to find out if the price tag is justified. (Spoiler alert: It is.)
---
Materials, Quality & Comfort
Odin comes with a bespoke handcrafted "Stormbreaker" cable made from proprietary UP-OCC Copper Litz configured in a quad conductor, 26AWG/24AWG dual gauge design, wrapped in a braided black carbon jacket. The cable feels nice with a good amount of flexibility, but overall has more of a sense of utility than looks. Stormbreaker is standard equipped with a CNC silver valknut symbol y-split featuring a .78 2-pin connector with a 2.5mm balanced termination.
On each shell you'll see three tiny vents; this is to allow excess energy buildup from the dynamic drivers (i.e., the Weapon IX+ subwoofers) to escape. The universal model comes with the ultra-exclusive "Bifröst" faceplate, featuring a sparkly, multicolored gemtone pattern with gold logos on a black acrylic shell. It's a striking design. (There is no custom offering for Odin as of yet.)
In-ears can be problematic for me. Sometimes the nozzle doesn't sit quite right, and they can cause me discomfort after a while. These were lightweight (maybe a little lighter than I expected!) with a short nozzle and caused no discomfort. Because my left ear canal is slightly larger than my right (I think!), I had to go with two different ear tip sizes. Fortunately this was no problem with the variety of Final Audio Type E ear tips that were included.
"Odin is the personification of Empire's DNA at its most extreme, in design, performance, and breadth of capabilities."

Empire Ears Co-founder and Vice President Jack Vang
---
The first of many notable things about Odin is that it boasts 11 drivers. It's not the highest number ever in an Empire IEM; the earlier Zeus flagship had a whopping 14.
Unlike Zeus, which had all balanced armatures, the Odin features a tribrid design, meaning it has three different driver technologies. There are five balanced armatures — two for the low mids, 2 for the mids, and one mid-highs.
There are dual Weapon IX+ subwoofers, which is the newly updated version of Empire Ears' proprietary dynamic driver that delivers the punch of a true subwoofer. Finally, there are four electrostatic drivers: two high and two ultra-high.
It's all controlled by a 7-way synX Crossover Network, designed to keep the three driver types working harmoniously. Odin also features Empire's exclusive EIVEC (Empire Intelligent Variable Electrostatic Control) technology, which helps to unify the electrostatic drivers with the other driver types. Additionally, the chassis and components of each earpiece are treated with Empire Ears' A.R.C. (anti-resonance compound) technology that eliminates unwanted resonance.
Odin has an extraordinarily wide frequency range of 5Hz-100kHz, which goes far beyond humans' auditory range of 20Hz-20kHz. But it's what we won't hear that can make a difference, as we are still experiencing things like instrument separation, harmonics, and energy, outside of this range. Meanwhile, Odin's low impedance of 3 Ohms @ 1 kHz makes it easy to drive, including from your phone.
With a sensitivity rating of 108dB @ 1kHz, 1mW, I wanted to pair the Odin with a headphone amplifier/DAC (digital-to-analog converter) that would be good for high-sensitivity IEMs, which require a very low output impedance and a quiet power supply. A common issue with home-based gear is the power supply can interject hiss in the signal path of a high-sensitivity IEM. For my review, I chose the Roon-certified Element X by Matrix Audio music streamer/server/DAC/headphone amp. If you're looking for an all-in-one desktop solution that is also excellent with IEMs like the Odin and Hero from Empire Ears, I would strongly recommend the incredibly quiet Element X.
---
Sound Signature Impressions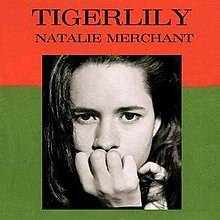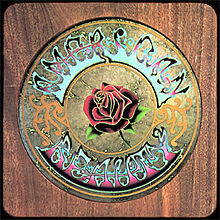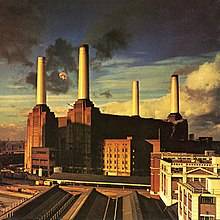 Natural. That is my out-of-the-gate assessment of Odin. Natural, clear, organic, refined, unpretentious. But that's not to imply even a hint of sterility or blandness.
If Odin were sterile or bland, this review would be very short.
I found Odin to have a notable soundstage for an IEM, with a sense that the music was just a little bit in front of me — and at times slightly above me — as opposed to concentrated in my head.
On "Box of Rain," I was taken by the amazing separation in the vocal harmonies. But even while I was focusing on the vocals, I was pleasantly aware of the instrumentation, with no guitar strum or piano chord going unnoticed. It was all there for me to absorb in exquisite detail, but it all felt very real. This was a mellow and slightly sweet presentation that was true to the introspective nature of the track.
Test tracks:
"Beloved Wife" - Natalie Merchant
"Box of Rain" - The Grateful Dead
"Pigs (Three Different Ones) - Pink Floyd
"Skating Away on the Thin Ice of a New Day" - Jethro Tull
Tested with stock cable connected to Element X by Matrix Audio music streamer/headphone amp/DAC.
I wanted to see how Odin and its quad electrostats would handle the significant treble on "Skating Away": higher-octave guitar strums, flute, accordion. The answer? Beautifully. I found the highs to have a true sparkle. There's a xylophone sweep that sounded absolutely lovely as it traversed my head from left to right. Bass was punchy and pleasing never overpowering the mids and highs. This track has a lot going on, and Odin handled it with aplomb, never letting anything get muddled or lost.
On "Beloved Wife," I found myself appreciating an uncolored presentation. I've listened to this track on warm headphones, and the warmth definitely stirs up emotion. With Odin, the emotion came from the raw grief inherent in the lyrics and Natalie Merchant's voice. Odin let the song shine on its own. Of note, I find that Natalie's voice can sound either sweet or rich on this track, depending on what I'm listening with. With Odin, she sounded sweet — a little lighter and less saturated.
The wispy-sounding synth highs at the beginning of "Pigs (Three Different Ones)" are so nice, holding their own as the gritty electric guitar comes in ahead of the vocals. They can be said to have a piercing quality, but they did not approach harsh. There is so much clarity and detail in all of the background effects throughout. The bass is punchy with a good thump factor, but never overdone. And the cowbell? I really felt it coming down the center of my skull. If that sounds unpleasant, it wasn't. It was a cool effect as the guitars blasted in either ear.
In "Pigs," the three porcine subjects are a "charade." It struck me that that is exactly what Odin isn't. No pretense, no forced presentation.
---
Dragon Cable Recommendation
The first thing to address is, why upgrade the cable? A good cable helps your headphone or IEM breathe, adding another level of clarity. Now, the stock cable on Odin is no slouch, but let's say you're looking to further enhance clarity and separation while retaining the largely uncolored signature of Odin. I would recommend the Silver Dragon IEM cable, which delivers a clean, clear sound full of detail and clarity. The silver strands lend a sense of increased instrument separation, and help to uncover "hidden" high and mid-frequency sounds.
However, someone like me who gravitates toward more of a full sound might do well with the Bronze Dragon IEM cable. The Bronze Dragon IEM cable adds warmth and fullness with a boost to bass and vocals. Copper strands enhance the body, shape, and immediacy of music, helping to warm, expand, and strengthen sound from bass guitars, cellos, and deep vocals. You can't go wrong either way; it's all about personal preference.
---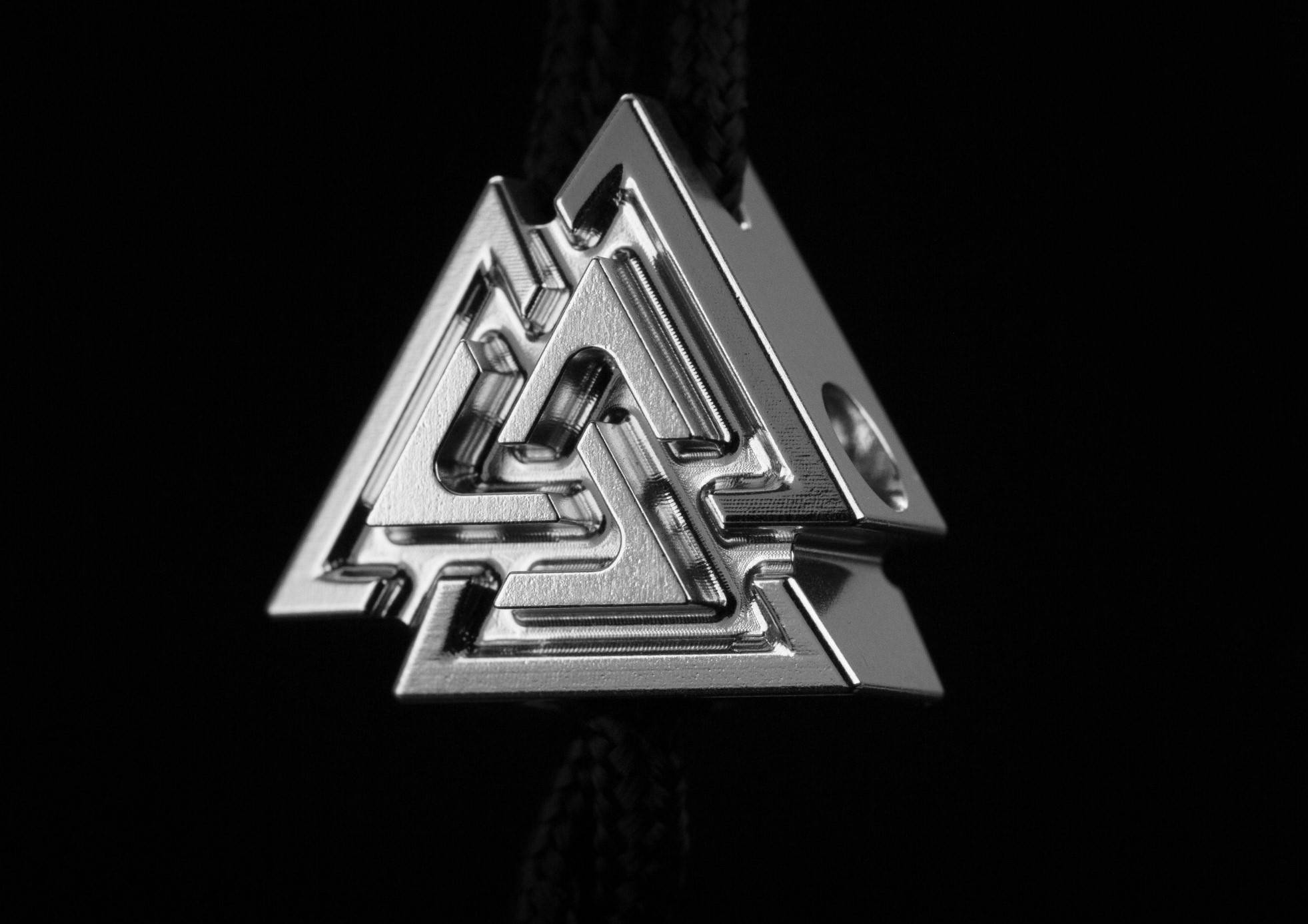 Odin's left-side faceplate features a gold valknut symbol; there is also a silver valknut y-split on the cable. I learned that valknut is a modern Norwegian title that was given to an old Viking symbol. "Valknut," which means "knot of slain warriors," combines the words for "slain warrior" (valr) and "knot" (knut). Valknut appears to be associated with the dead, and with Odin, who is the god of war and the dead.
The "Stormbreaker" cable is named for an enchanted ax used by Thor, the god of thunder and lightning. The Bifröst faceplate design, too, is a nod to Norse mythology, with Bifröst being a rainbow bridge that connects two worlds. This strikes me as particularly apt, as the Odin could be seen as a bridge between the past (i.e., everything Empire Ears has accomplished to date) and the future of the IEM company.
---
Comparison to Empire Ears Legend X and Hero
If IEMs were people, I'd call Odin the father (er, "all-father," if you're familiar with Norse mythology), Legend X the energetic (but by no means immature) child, and Hero the musically inclined teen.
For this review, I will offer a comparison to two other Empire Ears IEMs that I have had the pleasure of listening to, the Legend X and the Hero. I would classify Legend X as "energetic" and "fun." With the Legend X, I feel like I am being taken for a ride. My music comes through with a lot of energy and emotion, and I get worked up and swept away. Now, I absolutely love the Legend X, but it's a deviation from the natural, more detail-oriented sound of Odin. Hero, meanwhile, is what I could call warm and mid-forward, with an emphasis on vocals.
With Hero, I got a lot of emotion from my music and more detail than from the Legend X, but not as much as Odin. If IEMs were people, I'd call Odin the father (er, "allfather," if you're familiar with Norse mythology), Legend X the energetic (but by no means immature) child, and Hero the musically inclined teen.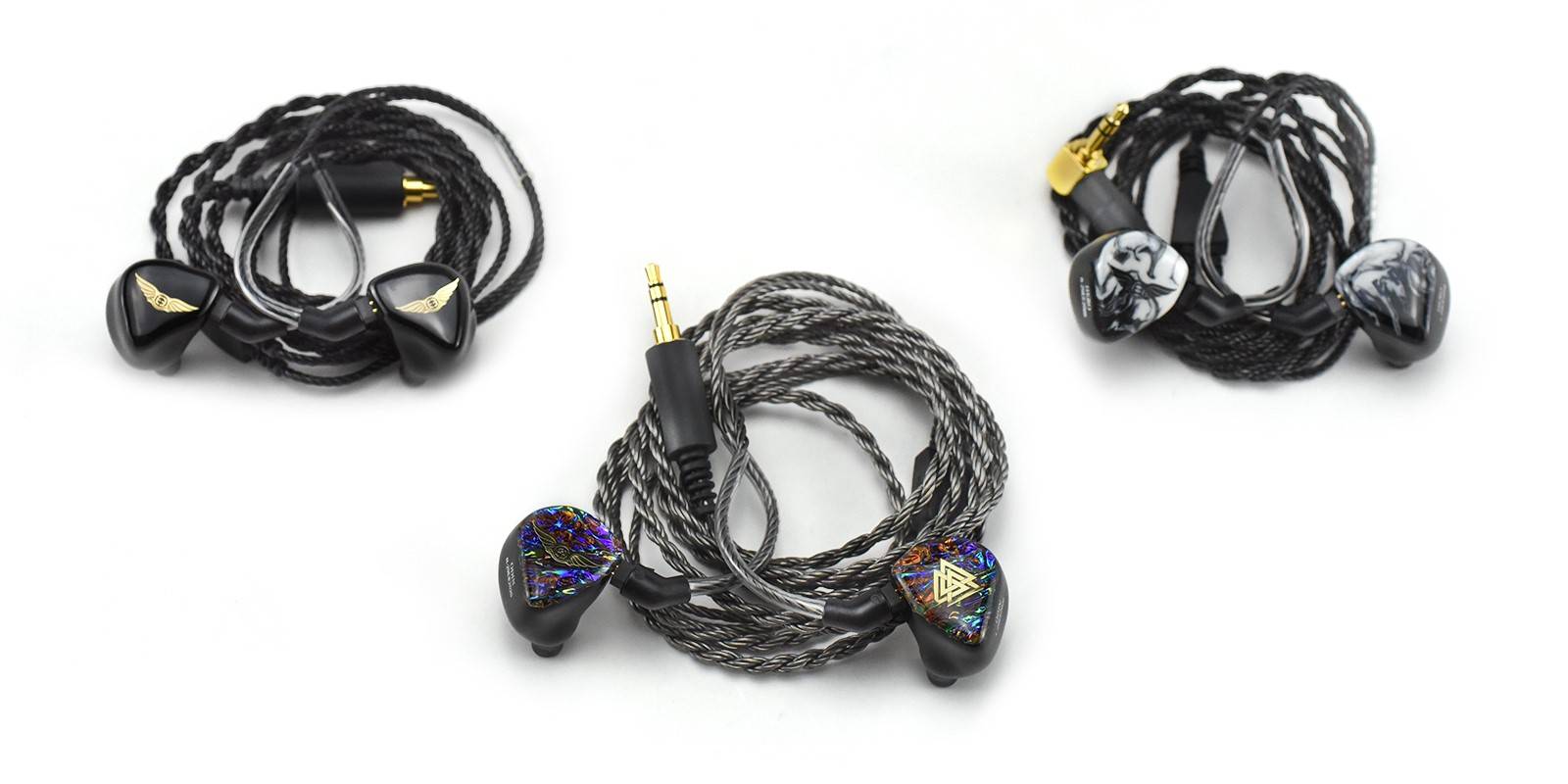 ---
Overall with Odin, there is a sense of: "Here is music for you to enjoy, and now I'll leave you alone to enjoy it in your own way." For me, that enjoyment came not in getting swept away or overwhelmed, but via a remarkably pure and honest presentation. And that's what I like most about Odin. I don't feel like it's trying to elicit any particular reaction from me, but rather it lets me hear my music as it is, allowing me to appreciate it for its inherent beauty. Bass is clean and punchy but not overpowering. Treble is sweet and pretty. The midrange, in particular female vocals, are so nice. Vocals don't come through with a ton of emotion, but with lots of depth and nuance.
Sound separation on Odin is exquisite, with excellent clarity and detail. It's not an analytical sound signature, which to some ears can come off as sterile. There's nothing sterile about Odin. And I wouldn't say Odin is an IEM for detail freaks per se, but it will definitely serve you well if you enjoy hidden treats in your music. Odin has a way of showing you what lies below the surface in your music while ensuring that it all stays fluent and cohesive. All in all, I'd say Odin is every bit worthy of its godly name — an audiophile's dream. I can't wait to see what Empire Ears dreams up next.
---
---
Odin comes in a square black box embossed with a silver Empire Ears logo; that box is encased in a white sleeve with a gold-embossed valknut logo. The main compartment contains the IEMs and stock cable, thank-you card, quick-start guide, and two stickers. A pull-out drawer below holds a cleaning tool, 10 Type E ear tips, and a round stainless steel storage case with cleaning cloth.
---
Empire Ears ODIN IEM Review
Empire Ears ODIN IEMs Unboxing
---
Tribrid design featuring 11 drivers:
5 Proprietary Empire Balanced Armature Drivers: 2 low, 2 mid, 1 high

4 premium electrostatic drivers

2 next-generation W9+ subwoofers
Proprietary technology:
7-Way synX Crossover Network
A.R.C. Resonance Mitigation Technology
EIVEC (Empire Intelligent Variable Electrostatic Control)
Impedance: 3 Ohms @ 1kHz
Frequency response: 5 Hz - 100kHz
Sensitivity: 108dB @ 1kHz, 1mW
Cable: Bespoke Stormbreaker UPOCC Copper Litz Cable
---