Save for a Limited Time on the Sonoma Electrostatic System
From March 29th to April 11th, 2021 save 30% on the Warwick Acoustics Sonoma Model One headphone and DAC. Offer ends at midnight on April 11.
Offer valid in the UK and Moon Audio Customers and available while supplies last.
---
About the Warwick Acoustics Sonoma Model One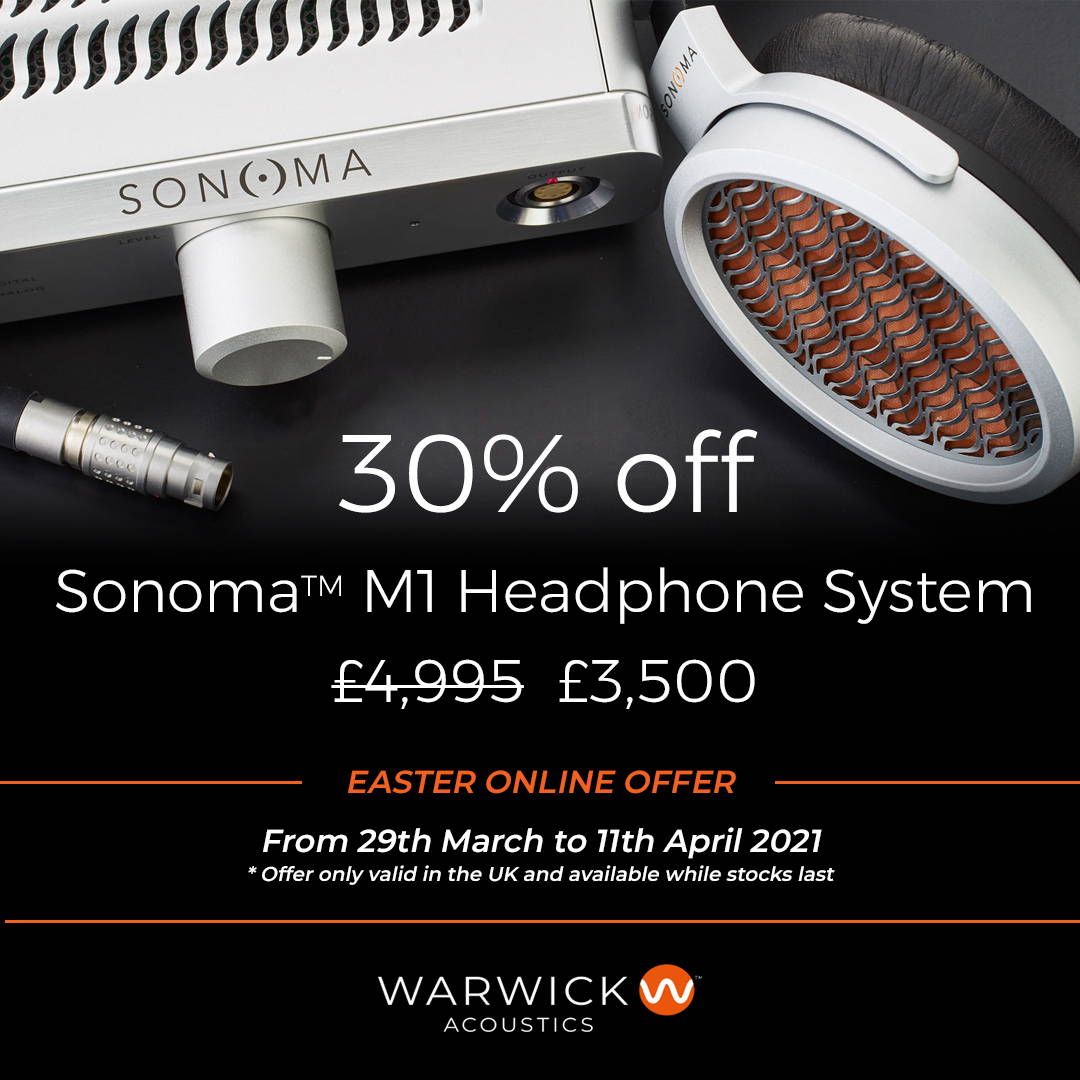 INTRODUCING THE REVOLUTIONARY MODEL ONE HEADPHONE SYSTEM FROM SONOMA ACOUSTICS
Long before the appellation of Hi-Res Audio even existed, a professional recording system called Sonoma was raising the bar for audio quality in ways that would define the entire category. Today, with literally thousands of hi-res recordings to its credit, Sonoma workstations are still busy capturing projects for the most discriminating artists around the world.
Now there is a brand new Sonoma, only this one is not for recording but for playback. Introducing the Sonoma Model One Headphone System, the world's first headphone system designed from the ground up to be optimized for hi-res audio playback. And it's not just the name that's special; these headphones are built around a totally new and revolutionary electrostatic transducer, which, true to the Sonoma heritage, promises to raise the bar for music listening all over again.
TECHNOLOGY
During development of the Sonoma Model One (M1) electrostatic headphone system, particular attention was paid to every aspect of the design to ensure that the system, as a whole, met two critical criteria:
to deliver High-Resolution Audio in unparalleled sound quality;
to provide the ultimate in listener comfort.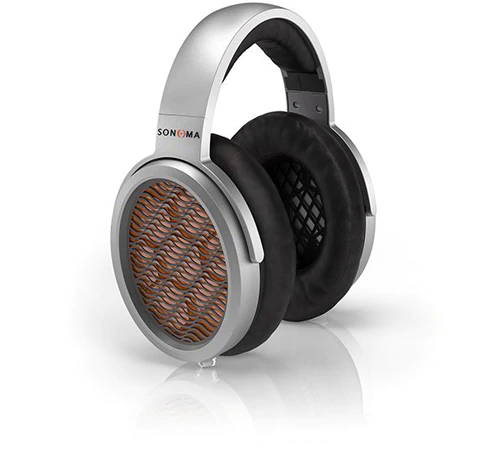 THE HEADPHONE
Designed for comfort and optimized for today's Hi-Res Audio formats, the M1 circumaural headphone utilizes the finest materials and the latest transducer technology to deliver outstanding acoustic performance.
The M1 is the World's first headphone to use High-Precision Electrostatic Laminate (HPEL) audio transducers.
THE DAC & ENERGIZER
Delivering performance without compromise, ESS SABRE reference DACs, an AKM Premium ADC, and custom 64-bit double-precision fixed-point DSP, sit at the heart of a high precision, ultra-low noise, low distortion system.
The M1 supports all of the Hi-Res Audio formats an audiophile would expect from a class-leading audio product.
HPEL Transducer
Injected Magnesium Ear-cups
Handmade Cabretta Sheepskin Pads
Nylon 12 Headband
Custom Low-Capacitance Cable
Discrete Single-Ended Class-A Amplifier
ESS SABRE Reference DAC
Custom 64-bit Fixed-Point Digital Signal Processing
AKM 32‑bit/384 kHz Premium ADC
Crystek Ultra-Low Phase-Noise Oscillator
CNC-Machined Aluminum Amplifier Enclosure
Superior USB Data Cable
Custom Universal Power Supply Unit
---