---
Everything has a price. The price of audio perfection usually comes in the form of extra equipment which also equals bulk. DAPs and DACs can often be heavy and cumbersome, including attachments to our existing gear. I feel like this is where I show you the infomercial where a guy tries to connect all his devices just to listen to music and ends up tripping and dropping all his nice equipment from the bulky portable setup.
Making your high-fidelity music portable is only as complicated as you make it. While at the office, I have most of my music collection organized on a laptop and available whenever I need it. It's nice being able to connect the Sparrow through USB to a larger headphone or speaker amp to listen to my favorite hi-res tunes. Typically, I've never been a fan of small form-factor USB DACs. Sorry, Dragonfly. Ultimately, I never felt as though the quality of the sound justified the price. I'll happily take my larger palm-sized Chord Mojo over any of those options any day of the week.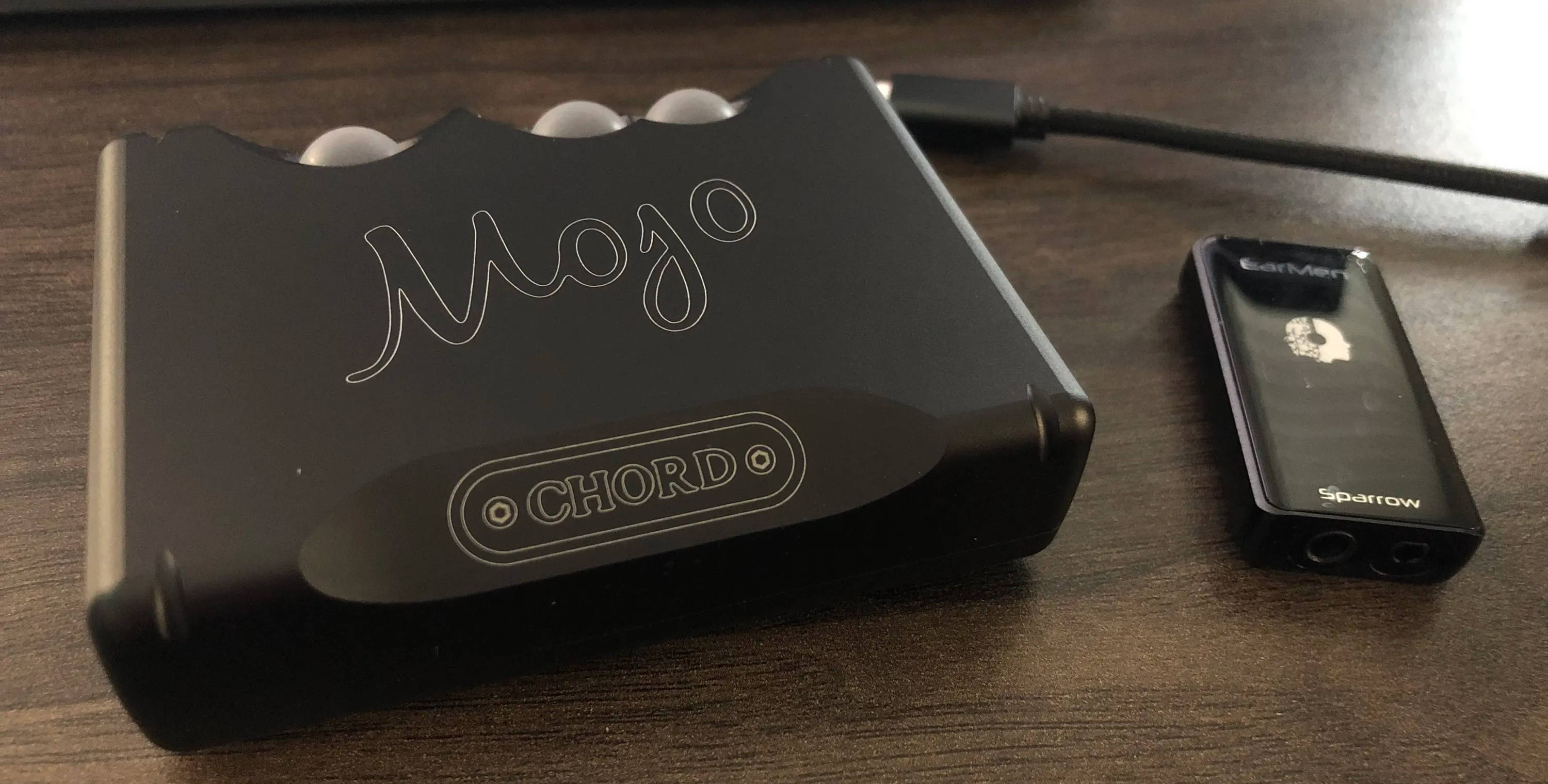 A few months ago, we received these Earmen Sparrow USB DACs. I grabbed one to try with my laptop. I had zero expectations. I mean, the Dragonfly only had failed me time and time again. What did I have to lose? Laptop manufacturers are just as guilty as the rest of the consumer industry in not prioritizing sound quality in their devices and fitting them with second-rate DAC chips with subpar performance. My bar was set low.
Well how did it turn out? Three words:
I. Bought. One.
Let me tell you why.
Materials, Quality, & Comfort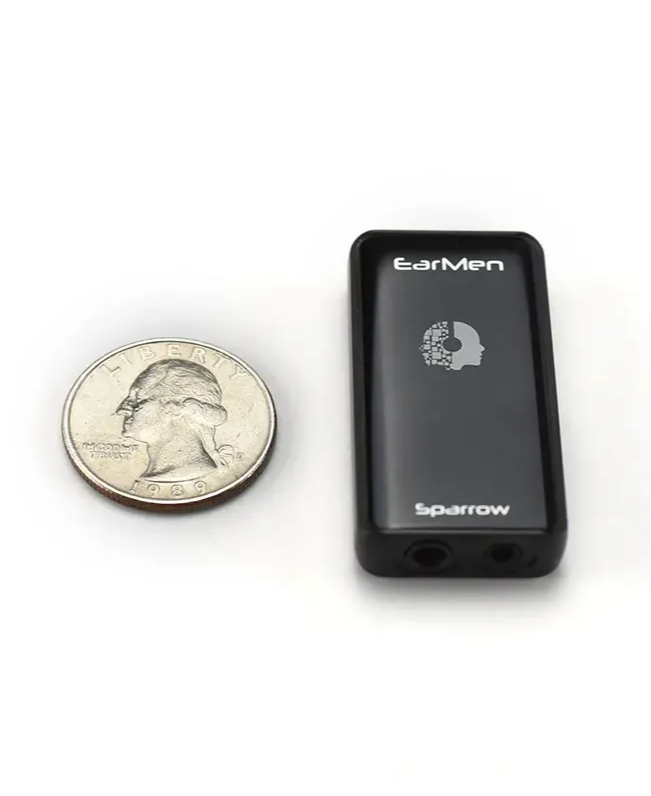 The Sparrow is tiny. I actually like the form factor more than the Dragonfly. I hate seeing flash drives with the USB end exposed when they're not in use. It's an ugly aesthetic. The Sparrow is a small and sleek box. It's about the size of those Listerine Cool Mint pocket pack breath strips that dissolve on your tongue. There are 3 ports on the device:
USB-C input
2.5mm balanced headphone jack
3.5mm unbalanced headphone jack
The enclosure itself is a lightweight but robust aluminum housing, created via CNC milling. The front and back have a thin sliver of glass, giving the DAC a premium feeling. It's a slick-looking device. The PCB is gold-plated, which maintains the sound quality of the device through its lifespan. Earmen manufactures the Sparrow specifically through CNC drilling and pattern plating.
The included cables are braided, making them feel quality as well. The connections are tight and snug.
This little DAC packs a lot of punch considering its size. Earmen developed the Sparrow in conjunction with Auris Audio, makers of the renowned Euterpe and Nirvana Headphone Amplifiers. As a USB DAC, the Sparrow has the ability to connect to your computer and Apple or Android phone/devices. The various compatibility with portable audio devices makes the Sparrow a versatile and highly portable DAC that can make your subpar audio playback really shine.
The Sparrow is a licensed and standard-compliant MQA native hardware renderer. MQA (Master Quality Authenticated) is a method of digitally capturing and storing the original master recordings into smaller and more manageable file sizes for streaming or downloading. These file sizes do not sacrifice sound quality like other compressed file types, and MQA is becoming more popular as more devices on the market are becoming MQA "certified."
The Sparrow supports Tidal Masters (MQA) playback from iPhones and Android smartphones as well as Qobuz Hi-Res playback from all iOS, MacOS, Android, and Windows devices. Qobuz streams and downloads music in bit-perfect FLAC, the most widely used format for mastering and archiving, as resolutions of up to 24-bit/192kHz.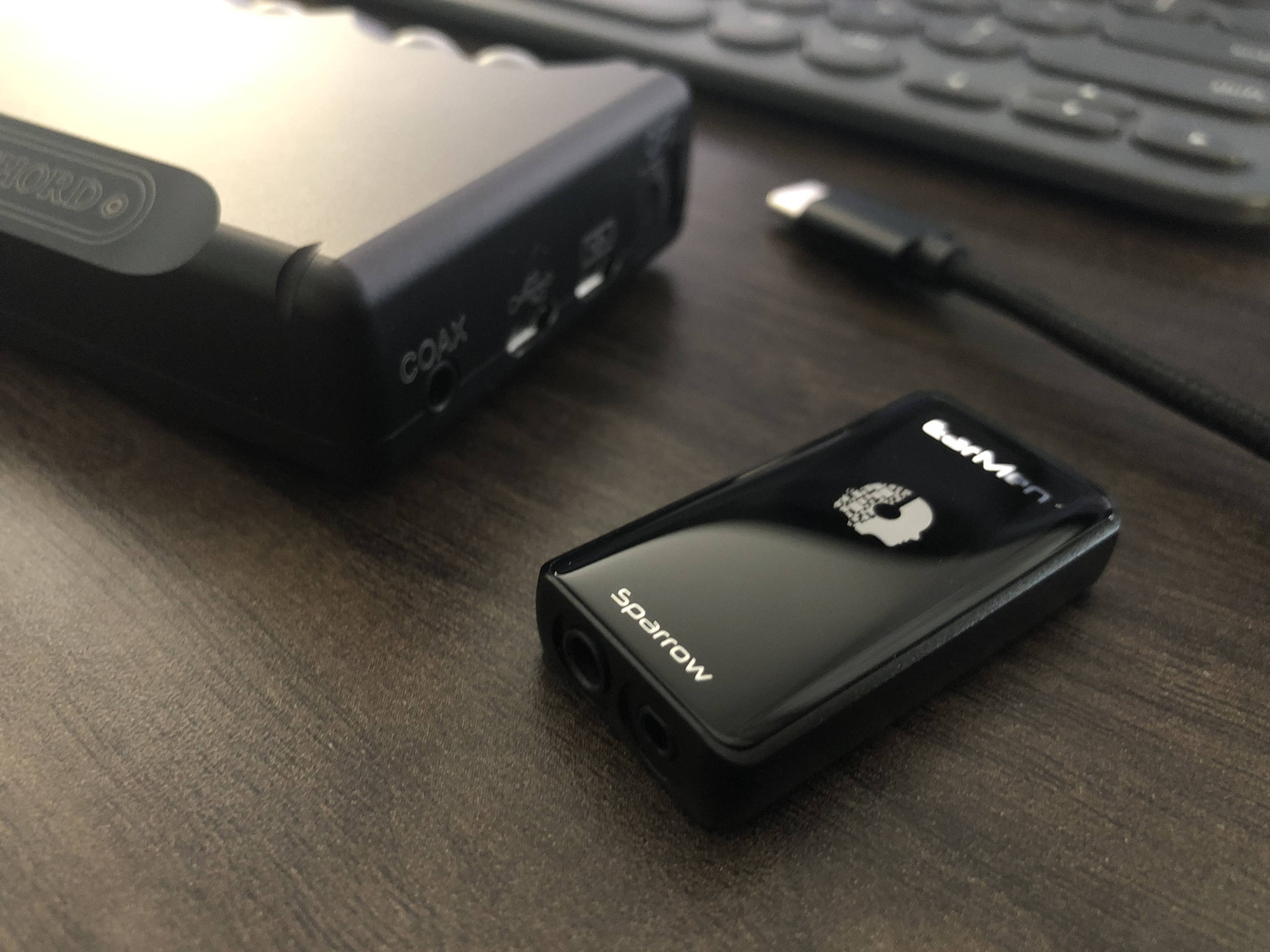 The Earmen Sparrow can play up to 32-bit/384kHz formats: PCM, DoP, DSD64, DSD128, and MQA. It's ability to play at such high resolutions places it at the top of the pack for USB DACs, offering an unprecedented level of fidelity in such a small device. To put the cherry on top, it delivers up to 2.0Vrms output voltage, ensuring plenty of headroom for power hungry headphones. When using as my laptop output, I was simply amazed that I was only setting the volume to 6-10 (out of 100) for a lot of headphones (Focal Stellia, HIFIMAN Ananda, Sony WH1000-XM4) before starting to blow out my ears. It's impressive to say the least.
The Sparrow is powered by the ES9281PRO, the flagship of the ESS line of chips. This SABRE-class chip provides phenomenal sound quality at 124dB DNR and -112 THD+N. Apart from the specs, the Sparrow simply performs.
Without breaking down the experience genre by genre, the aspects I am most impressed with are the headroom and increased depth of the audio that the SABRE DAC provide. The dB boost on your music helps your headphone flex its fidelity muscles, which translates audibly to a perceived increase in dynamic range. Higher highs, lower lows, one can argue that the depth of your music leads to a higher emotional response. There is a noticeable difference in fidelity with the Sparrow compared to a subpar DAC from a phone or computer, and it's worth it.
The Sparrow isn't the only mobile DAC in town. AudioQuest Dragonfly is a popular brand that offers three tiers of performance starting at $99.99. For price comparison, I tested the Sparrow against the AudioQuest Dragonfly Red.
The Dragonfly Red USB DAC utilizes the ESS ES9016 chip and 2.1volt output amplifier. The power output is comparable to the Sparrow, giving an added headroom for your phones. The factor that made my decision between the two was easy: the Dragonfly Red DAC is designed with a bit-perfect digital volume control that resides in the 9016 chip itself. The overall effect of the Dragonfly creates a digitalized signature on the music, lending a dB boost to the audio but ultimately a shallow listening experience. Fans of digital music like EDM will not have as much issue with it, but classical and jazz sounded lifeless and at times harsh in the upper frequencies.
The SABRE DAC on the Sparrow gives a much more natural and full presentation to the music.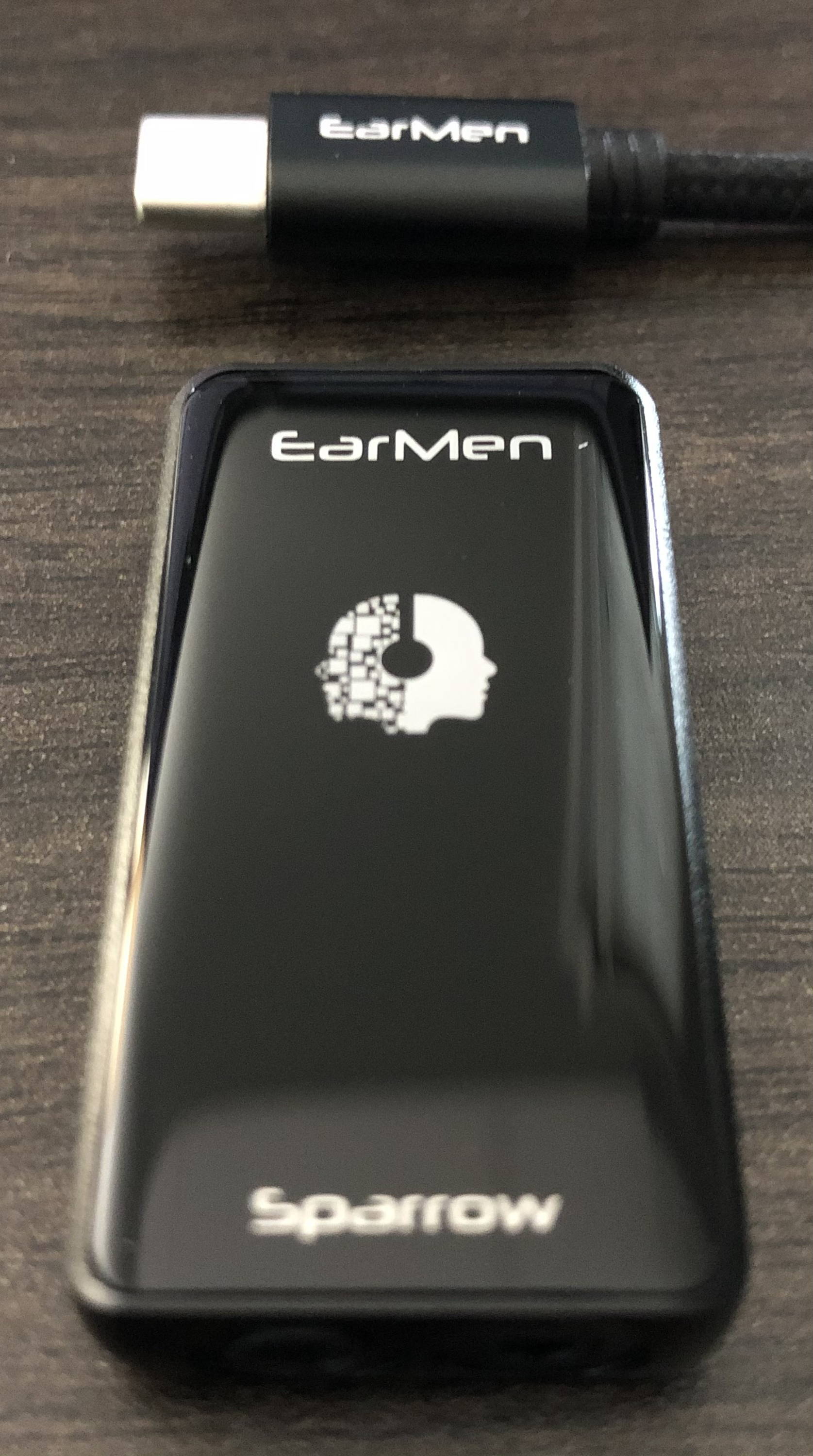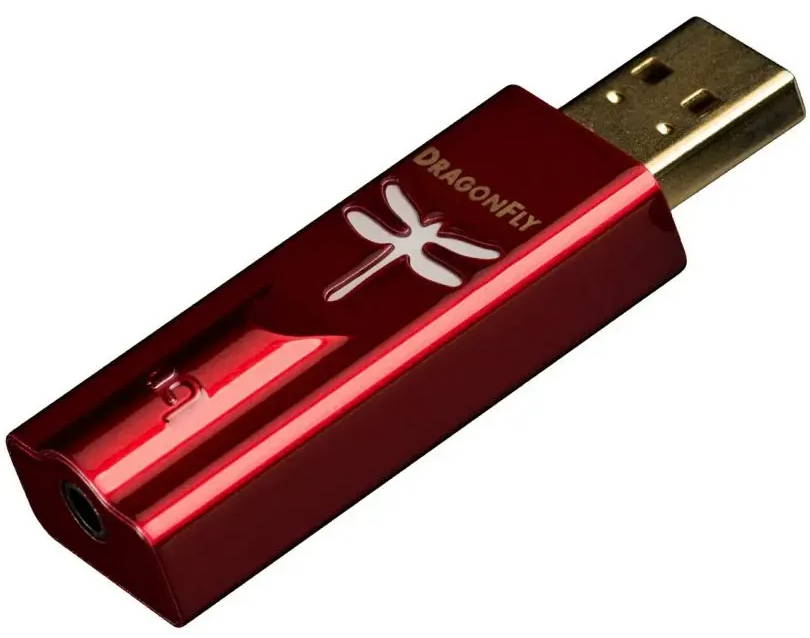 On top of that, the Sparrow also offers both 2.5mm and 3.5mm headphone outputs, whereas the Dragonfly only comes equipped with a single 3.5mm jack.
Some might consider the Dragonfly as more compact with the universal flash-drive design, but it suffers from the same issues flash drives have: if you lose the cap you're out of luck. Also, you're stuck with a single USB-A connection option. You'll need an adapter if you want to connect via USB-C, and even then, with an additional attachment, your audio quality can suffer depending on the build quality and materials of the adapter.
I prefer the style of the Sparrow personally. The DAC is self-contained and gives you two different connection options in the form of separate cables. The Sparrow is sleek, the build quality is great, and it works like a charm.
The other determining factor is that the Dragonfly is only capable of up to 24-bit/96kHz audio resolution. The Sparrow on the other hand is able to play back 32-bit/384kHz. For the same price point, the decision is clear.
---
Honorable Mention: iBasso DC01
The DC01 is another USB DAC worth mentioning due to its low price point and support for 32-bit-384kHz audio playback. It's equipped with a very good AK4493 chip which provides for a very smooth and natural listening experience. It also includes high output power and a single 2.5mm True Balanced headphone jack, so if you have a balanced cable*, it's a solid option that should also be worth considering for your portable set up.
*If you don't have a balanced headphone cable don't fret! Learn how we can Hack Your Headphones here at Moon Audio.
---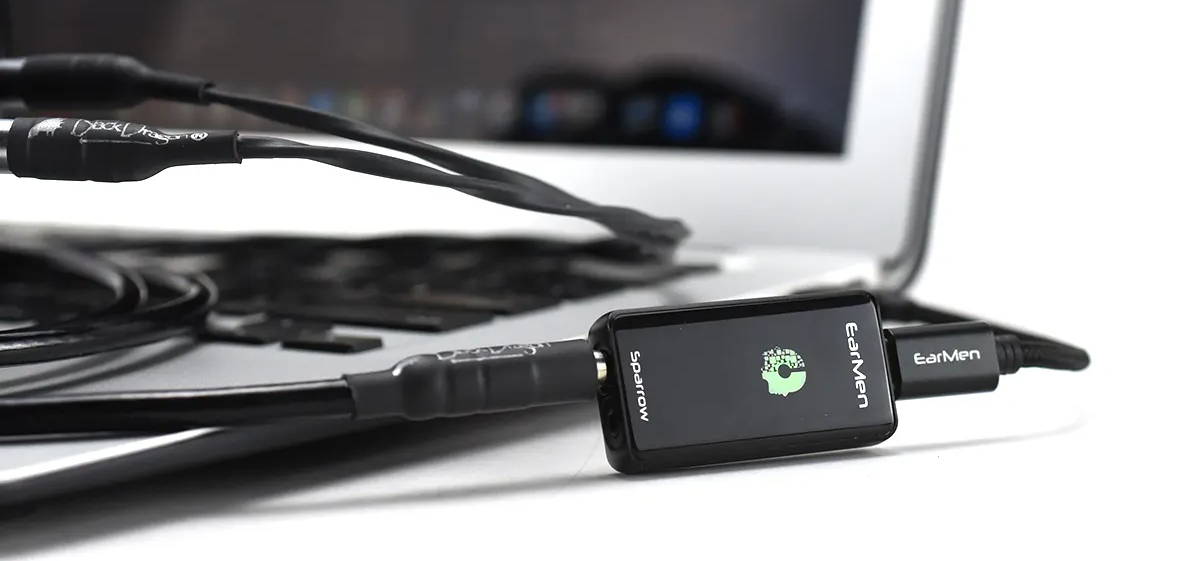 I hate writing fluff pieces, but there just simply isn't much to complain about. If you're a novice listener or looking to up your sound quality game from the average consumer-level DAC, then stop wasting your time and just get one. It's the best small form factor portable DAC at $199 on the market, hands down. If you're looking for a small DAC that delivers true audiophile-grade performance, then look no further. The Sparrow will continue to devour all the Dragonflies in its path.
---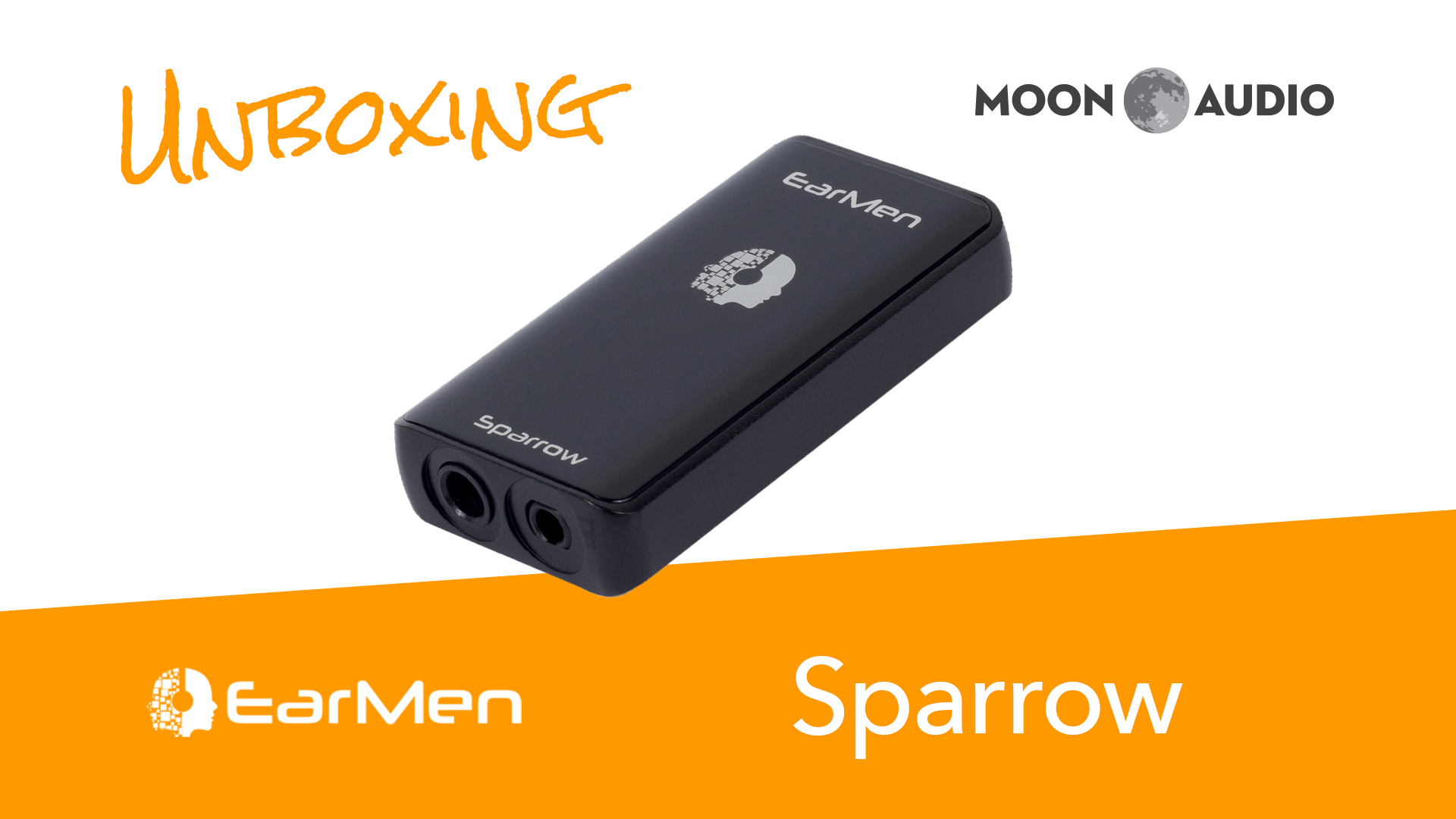 Opening the Sparrow box, you'll find a foam insert that has the DAC and the two cables that fit snugly inside. The paperwork consists of 2 small sheets – a warranty card and the other a specification sheet.
The two cables are a USB-C to USB-C and a USB-A to USB-C. I'm really glad to see the implementation of USB-C in the cabling and in the connection port on the DAC itself. It's future proof, it's universal and that's one less cable you have to worry about carrying around for the rest of your USB-C devices.
---
---
Earmen Sparrow USB DAC Video Review
Making your high-fidelity music portable is only as complicated as you make it. The EarMen Sparrow USB DAC packs a lot of punch despite its tiny size, delivering up to 32-bit/384kHz in PCM, DoP, DSD64, DSD128, and MQA.
---
---
Output Power: Balance 2.0Vrms / Unbalance 1.4Vrms into 32 Ohm ; Balance 4.0Vrms / Unbalance 2.0Vrms into 600 Ohm
SNR: +130dB @ 1kHz
Dynamic Range (DNR): +122dBA
THD+N: -112dB, 2.0Vrms into 600 Ohm; -110dB, 1.0Vrms into 32 Ohm
Input: USB-C Female
Output: 2.5mm Balanced; 3.5mm Unbalanced
---
---