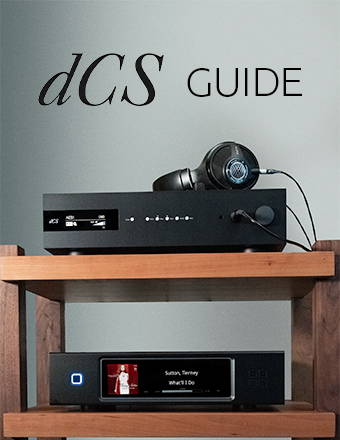 Unrivalled Excellence
As a pioneer in digital audio, dCS has always kept music at the forefront of everything it does. At the end of the day, dCS' goal is simple: to provide a transcendent listening experience that reveals the true depth and essence of recorded music. dCS takes a unique approach to engineering, developing all aspects of its products in house. From the software that decodes and processes audio to the clocking technology that synchronizes operations to the electronics hardware that each system runs on, dCS strives to ensure its systems are tops in sonic and technical ability.
In a brick building on a brick sidewalk in a Cambridge, England, business park lies the headquarters for Data Conversion Systems Ltd., or dCS. The outside of the building sports a simple white sign: dCS, with "ONLY THE MUSIC" displayed underneath. Those three words contain the heart of dCS' approach to the audio experience: to make the listener feel as if the world stops, and there is only the music.
dCS has been at the forefront of digital audio development for nearly 35 years, having pioneered many state-of-the-art technologies. Upsampling, oversampling, clocking, and PCM-to-DSD conversion are all areas in which the company has taken a revolutionary path, with several digital audio world firsts along the way. dCS is deeply proud of the extraordinary performance of both its legacy and current systems, and the company never stops measuring, refining, and improving. dCS makes high-end digital source components – a combination of world-class craftsmanship and leading-edge technology. dCS reference systems can comprise up to four separate units: Upsampling CD/SACD Transport, Digital-to-Digital Converter, Digital-to-Analogue Converter and Master Clock.
---
The dCS Technology Difference
Recognizing that technology is constantly changing, dCS has developed a flexible and modular product architecture that allows the company to continually invent new features and develop new capabilities. From the digital processing platform and Ring DAC™ circuits at the heart of dCS technology to the control and user interface systems, dCS products can be easily reprogrammed. This serves as "future proofing," allowing owners to continue improving the musical and technical performance of their system throughout the life of the product.
dCS' philosophy is to create products that are unrivaled in sonic and technical performance -- products that deliver consistency, reliability, and performance like no other. It starts with all hardware and software being crafted in house. Every component is carefully chosen from the best suppliers, most of them within Britain. dCS follows a manufacturing and testing process that exceeds even the most demanding industry standards. The company uses an automated testing system that was originally designed to meet exacting military standards. For example, the upsampler in the dCS Vivaldi system undergoes a staggering 700 tests.
---
Early Days of Building the dCS Brand
The dCS story begins with, well, Mike Story. Mike had studied physics at Oxford University. He toyed with a PhD in electrochemistry, but knew in his heart was in electronics. In 1987, with a team of electrical engineers from Cambridge Consultants and some venture capital backing, he formed dCS as a consultancy, earning contracts with aviation and aerospace companies such as Ferranti, Marconi Avionics, and British Aerospace. dCS soon earned a reputation as a leading expert in signal conversion, leading to collaborations with the Ministry of Defense, including a commission to design the Blue Vixen radar system for the Royal Navy's Sea Harrier FA 2 jets.
But Mike was also an audiophile, so alongside its work in aviation, dCS began exploring how its technologies could be applied to digital audio. It turned out that the work dCS had done with the military lent itself quite nicely to digital audio. For example, they had done a lot with radar, which requires a high signal-to-noise ratio. As it happened, the BBC approached dCS for some work on their DAT (digital audio tape) machines. This was a turning point. Mike – who had friends in the recording industry – sets his sights on creating digital converters for professional studios.
In 1989 dCS started designs for the dCS 900, the world's first 24-bit analog-to-digital converter. Thanks to its innovative design and custom Ring DAC circuit, the 900 was able to record audio at a much higher resolution than conventional ADCs -- resulting in a more natural, nuanced, and spacious sound. The device became an instant hit with professional engineers, including Bob Ludwig, Tony Faulkner, and Bert van der Wolf.
Four year later, dCS released the dCS 950, the world's first 24-bit digital-to-analog converter. The company's first consumer product, a 24-bit resolution DAC designed for home use called the Elgar, followed in 1996, beginning a trend of dCS products named for classical composers. After this, dCS decided to end its consultancy business to focus solely on pro and consumer audio.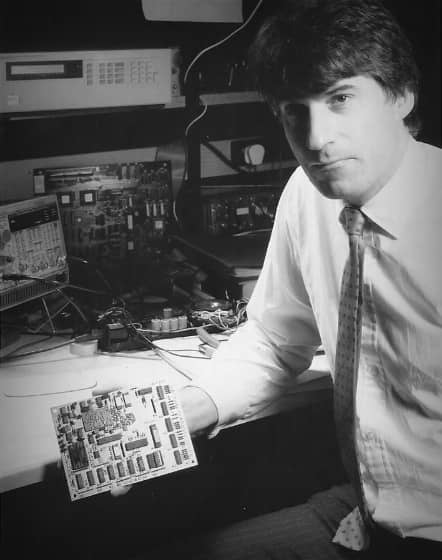 ---
Pushing Technology Boundaries
Soon after the release of the Elgar, dCS released a digital-to-analog converter that could be used to convert audio from one native bit depth and sample rate to another. This led to dCS to discover the effect now known as upsampling. By the mid 2000s, upsampling had become a globally recognized technique, inspiring a whole new generation of audio products.
1998 marked the arrival Direct Stream Digital, with dCS being one of the first companies in the world to embrace the format. Alongside developing several DSD-compatible software updates for its existing converters and the Elgar DAC, dCS worked with Philips to create P3D, a format that enables the native storing of DSD recordings.
In 1999, dCS pioneered the use of external clocks in digital audio with the launch of the 992 master clock. Designed to reduce jitter, it allows engineers to sync multiple converters to a single reference signal, leading to greater accuracy and enhanced sound quality when using dCS equipment. The Verona, a consumer master clock, was released soon after, along with another studio clock, the 995. dCS also expanded its product range with the launch of the Delius DAC and Purcell Upsampler.
---
A New Direction in Leadership
In 2005, Mike Story departed dCS. This marked a new era for the company, with a new managing director, David M. Steven, and new leadership. Around this time, the company ceased making pro audio products and focused solely on playback systems for the home. First up was the p8i -- a CD player with in-built upsampler. Two years later, dCS launched the Scarlatti, a three-box system with a CD transport, clock, and DAC. The first multi-box dCS system created for home use, it transformed perceptions of digital playback with its crisp, clear, ultra-detailed sound. Its release was quickly followed by the Paganini DAC and Puccini CD/SACD player.
In 2009, dCS suffered a devastating loss with the unexpected death of David M. Steven. His son, David J. Steven – who had been serving as sales and marketing director at dCS – took on the role of managing director.
Building on his father's vision and the company's success, David and the team devised a plan to expand dCS' audio innovation work and develop platform-agnostic systems capable of playing music from any digital source. This new vision sees dCS embrace new audio formats and develop pioneering technologies to advance the standard of digital streaming.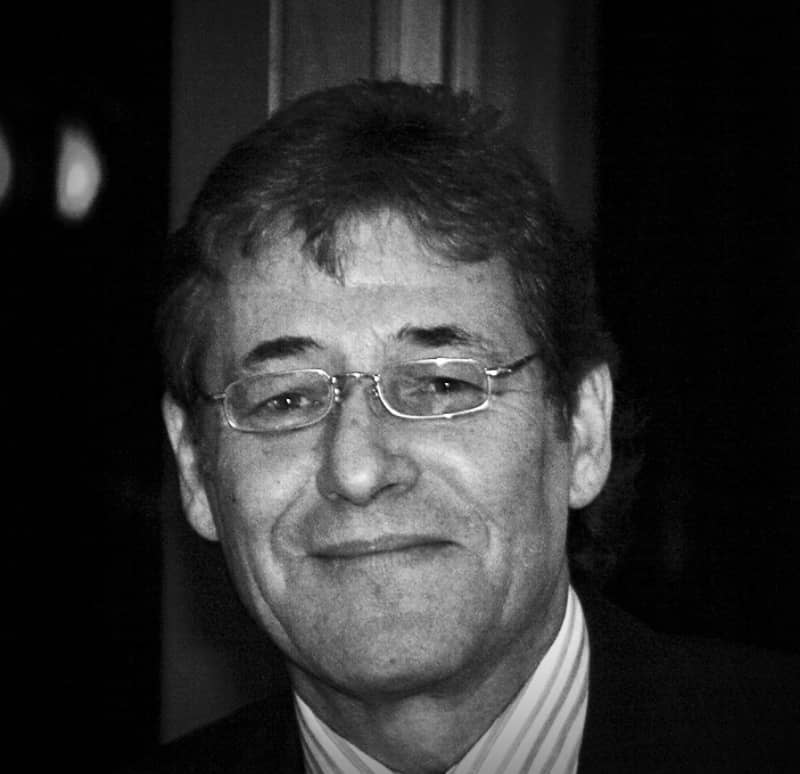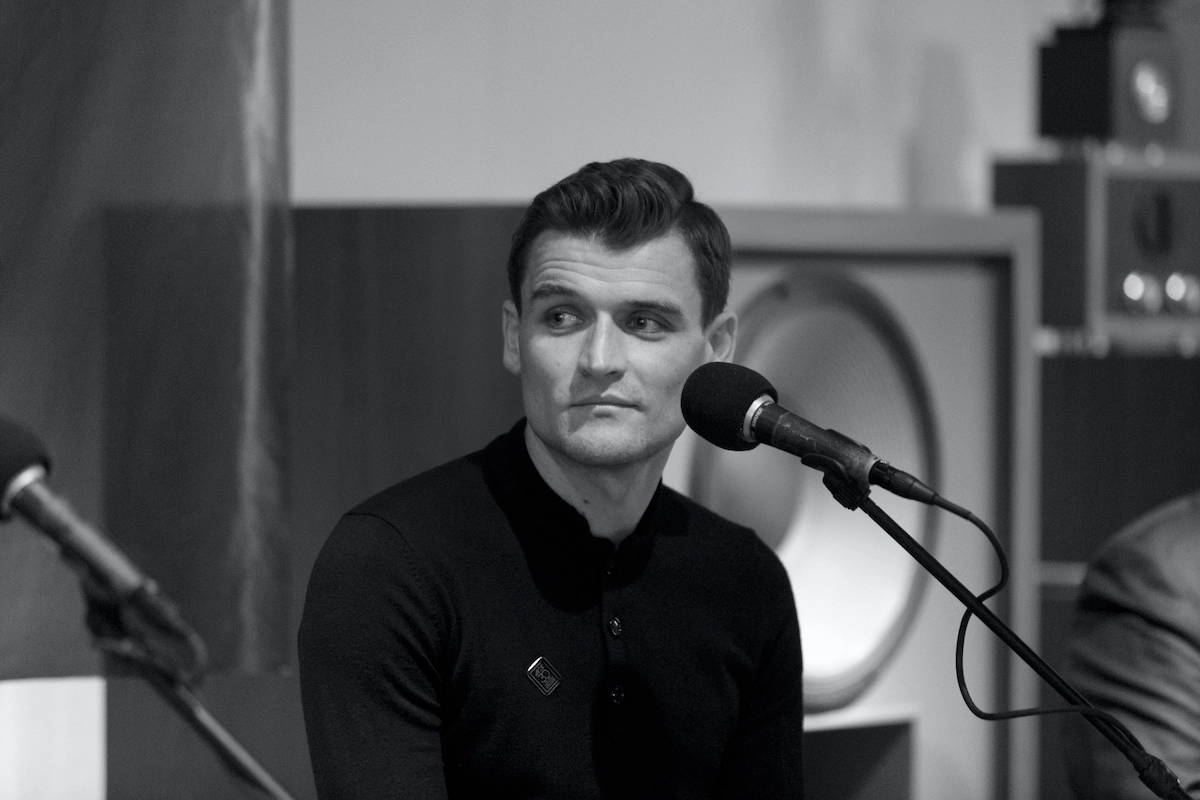 ---
1987 - 1992
The Beginning
dCS commences electronics consultancy for Ferranti, Marconi and BAE. 1989's dCS 900 analogue-to-digital converter debuts the unique 24-bit Ring DAC


1993 - 1997
First dCS DAC
The 950 is the first dCS DAC, and loved by studio pros like Bob Ludwig. 1996's Elgar is our first consumer DAC, and duly takes the hi-fi world by storm…


1998 - 2002
A World First
dCS launches world's first 24/96 DAC, the 954. dCS 972 is the first digital-to-digital converter, pioneering upsampling. 992 Master Clock introduced


2003 - 2007
Worldwide Acclaim
dCS prototypes DXD on the new 974, 954 and 955. High end consumer Scarlatti CD/SACD player, clock and DAC are launched to worldwide acclaim


2008 - 2012
dCS Flagship
dCS pioneers asynchronous USB in the Debussy DAC in 2009. Flagship four-box Vivaldi range is launched in 2012, offering unsurpassed performance


2013 - 2016
Streaming
Ring DAC 2.0 introduced in 2014. 2015's Rossini offers near-Vivaldi performance at far lower cost. 2016's Network Bridge is a superb standalone streamer


2017 - FUTURE
Unrivalled Excellence
Vivaldi One launches, the world's best one-box digital player. Many class-leading new products are in development, as dCS goes from strength to strength…
---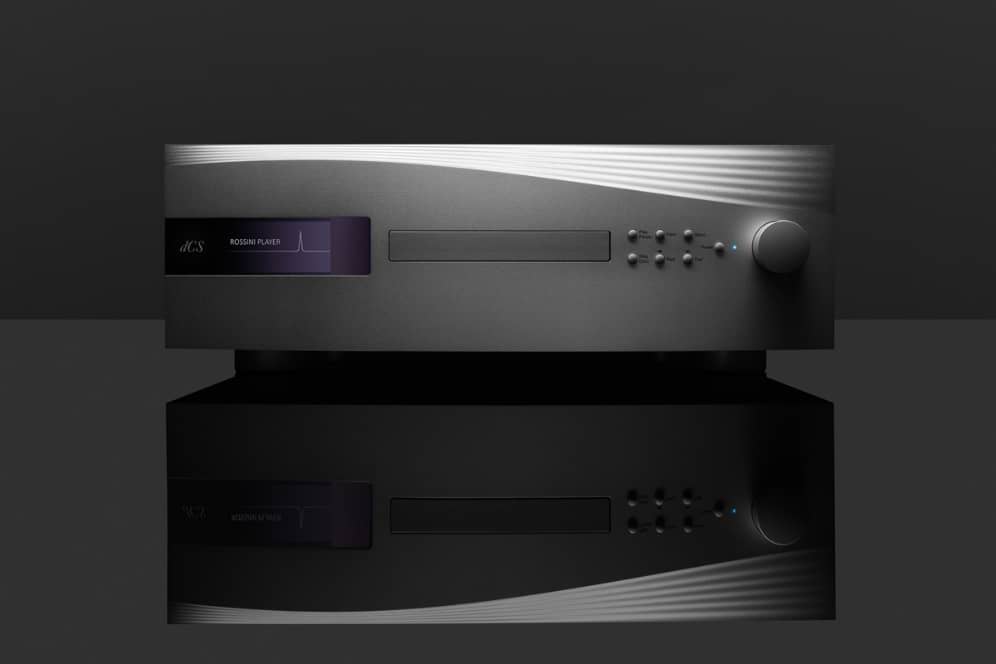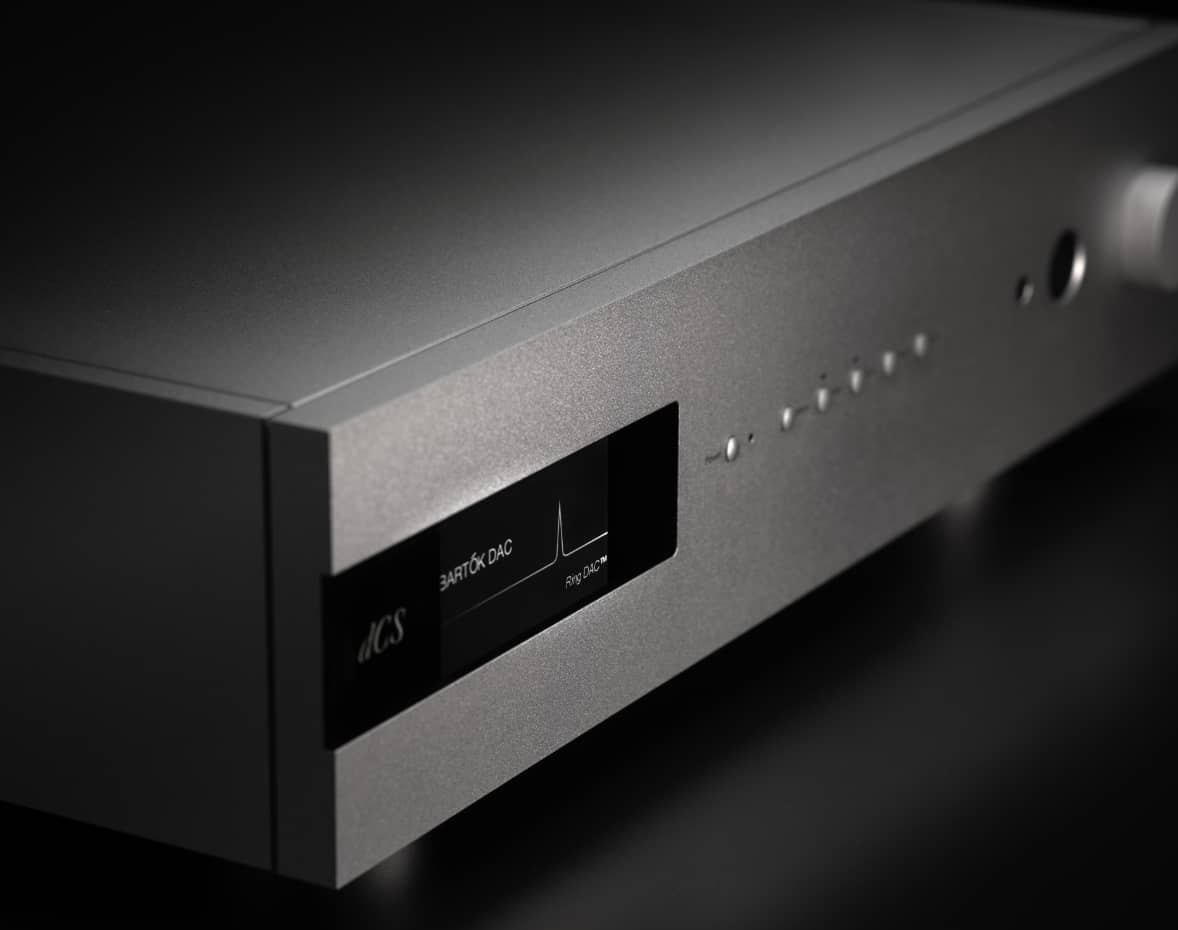 dCS' current product lineup includes three reference systems: the dCS Vivaldi DAC, a four-box system; the dCS Rossini upsampling CD/network player, a three-box system; and the all-in-one dCS Bartók. Several other products remain as part of dCS' Legacy Series.
Essentially, the dCS range is based on two platforms that share technical DNA: the Rossini and the Vivaldi. With the Rossini, you can choose from an integrated music player (the Vivaldi One) or dedicated DAC, CD/SACD transport, and master clock. The Vivaldi offers a dedicated DAC, upsampler, master clock, and CD/SACD transport.
The dCS Bartók, known as the "Modernist" of the collection, is essentially the Rossini minus the dedicated transport and clock. It's the first dCS product to cater to both headphone and stereo listeners. This powerful product combines a DAC, music streamer, pre-amp, and optional fully balanced headphone amplifier in a single, streamlined design. The Bartók brings together dCS' past, present and future -- building on technologies developed for the Vivaldi and Rossini series to create a system that brings a whole new level of realism to headphone playback. The system has received numerous awards, and has earned global recognition for its transparent, dynamic, and expressive sound.