Chord Electronic's GoFigure app is now ready to go for the 2go! The app brings new features and functionality to the latest product in Chord's lineup, along with some improvements for the Poly experience as well...[read more]

GoFigure is ready to go for the Chord 2Go
---
Last year Chord Electronics released a major update for their GoFigure app making improvements on a number of key features. The update introduced wide-ranging performance benefits, including improved Bluetooth, DLNA and WiFi, plus Roon-ready Certification and key updates to the configuration switch. For those unfamiliar with the update, here are the official notes from Chord on the release: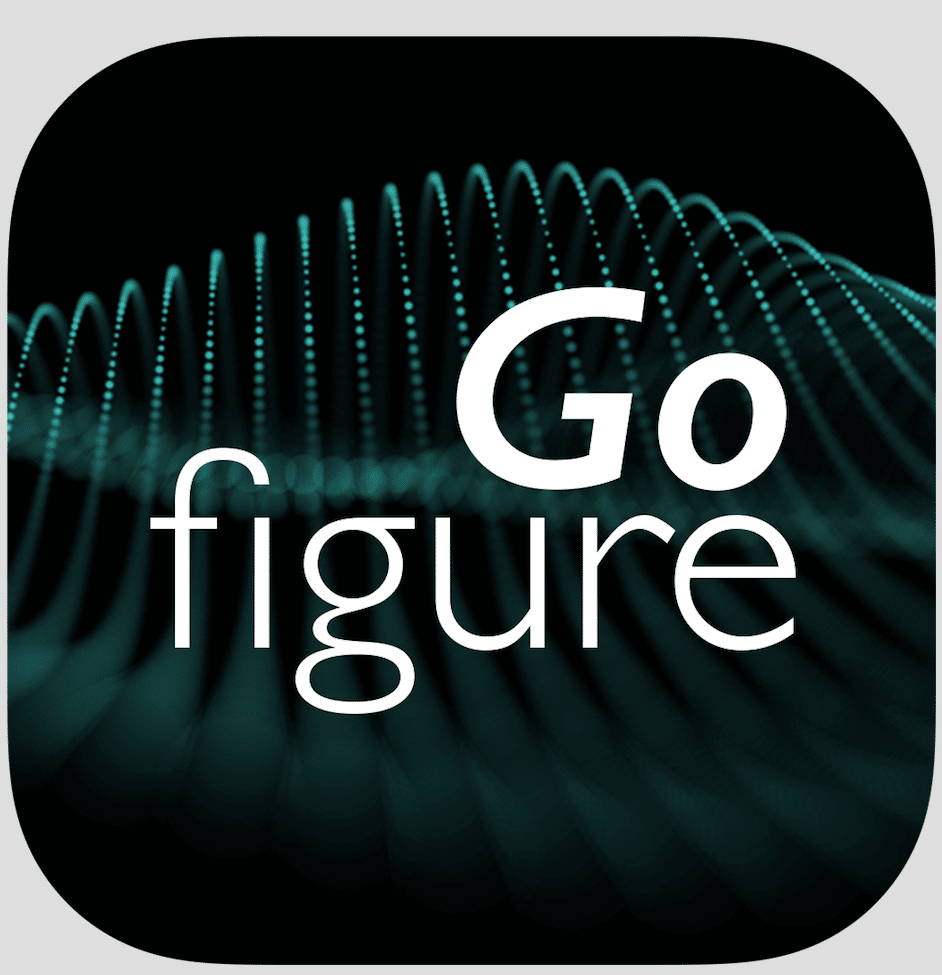 Notes from Version 2.0 (Released April 8, 2019)
"The Chord Poly is now fully Roon-ready certified and Poly's DLNA capabilities have also improved to include integration of popular streaming services including Tidal and Qobuz, Internet Radio support, a DSD rendering update, plus gapless playback support (where supported by the Client App). A new WiFi driver brings improved performance and flexibility and is faster over 2.4GHz networks, plus Bluetooth has also been improved offering better co-existence with WiFi. The update also includes Id3tag support, MP3 indexing support and a general update to MPD. The configuration switch has also been improved and enables a number of important usage improvements, including: switching between Hotspot and Network Mode; access to Hotspot password reset; Bluetooth PIN code reset and factory reset functions, plus manual firmware update, (all by holding the Configuration Switch for 20 seconds); options are audible (spoken) with each switch-press. Further benefits include Tidal and Qobuz credentials entry, a Wizard update with improved Hotspot/WiFi switching capabilities, plus a Firmware Update methodology change: after the Poly 2 firmware (V2.0.0) has been installed (along with the new Apps) users will be prompted when new Firmware is available, enabling a choice of install timing."
---
New Products, New Updates
In March of this year Chord released their new music streamer product for the Hugo 2, the 2Go. The 2Go is a high-performance streamer and server that transforms the Hugo 2 DAC into a full-featured WiFi and Ethernet-enabled device. In addition to its music streaming abilities, because the 2Go has up to 4TB of SD card music storage, it also functions as a high-capacity digital music server (using MPD). When being powered from its battery alone the Hugo/2Go delivers the ultimate in purist audio. The 2Go contains a highly advanced miniaturized electronic engineering and is the most technically and sonically advanced compact music streamer available today.
GoFigure's latest update incorporates new features and functionality of the 2Go - including WiFi configuration, gapless audio, auto-switching input function, and more.
The latest app update also offers a better experience for Poly users as well. For those unfamiliar with one of Chord's most popular products, the Poly does the same thing in many ways for the Chord Mojo DAC, as the 2Go does for the Hugo 2 DAC. It allows the device to be used as a streaming device and adds additional functionality to your DAC.
To learn more about the Chord Mojo and Hugo 2, check out our Related Products section below.
Furthermore, the latest version of the application (Android 1.2.81 and iOS 2.04) benefits from an updated user interface for greater ease of use, an easy-to-access music tab to navigate to the quick play radio/SD card playlist playback, plus much improved Bluetooth device discovery. Also, Android users can benefit from WiFi configuration, something that will come later to iOS.
The latest versions of the app can be downloaded directly from the Google Play Store and Apple's App Store.
iOS 13 and Android 7 (or higher) are recommended for GoFigure. Poly will also require the latest firmware (2.0.4) before installing the newest version of the app.
If you have any questions about GoFigure, streaming, or any of Chord's great products, please leave a comment below! Happy listening!
---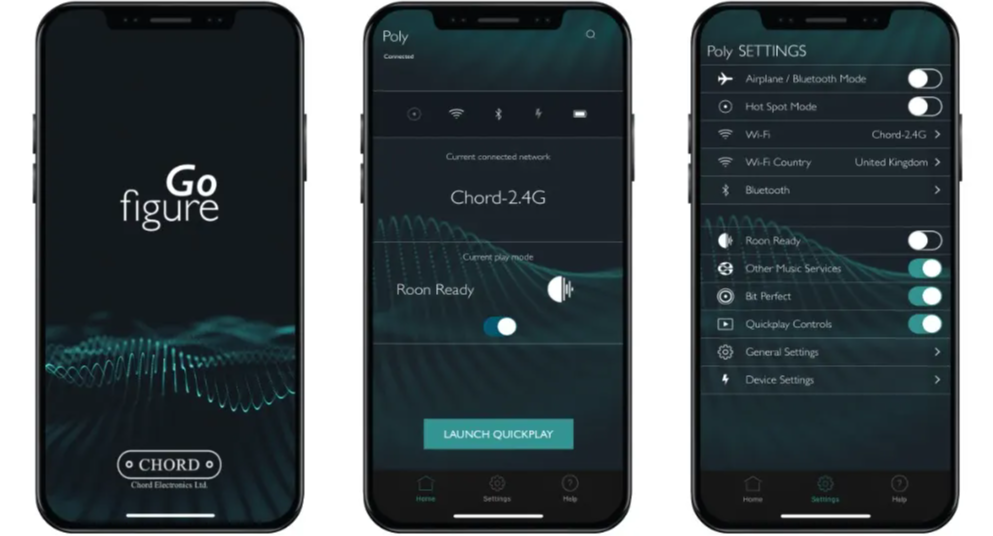 (See release notes above)
Minor bug fixes and improvements to streamline the update procedure.
Support for Chord Electronics 2Go. Updated user interface to streamline use. Simplified Wizard.
Minor bug fixes and improvements to user interface.
Bug fixes and improved compatibility with Poly. Wi-Fi Password entry now more secure.
---