Cayin Makes Notable Updates on Second-Generation Hybrid DAC
The iDAC-6 MK2 is Cayin's second-generation hybrid solid state/tube DAC. Priced at $999, the MK2 features an updated Sabre ES9028PRO DAC chipset (previously AKM AK4490), more decoding power, a new I²S socket, and more.
Designed to pair with the Cayin iHA-6 headphone amplifier or other headphone amp of your choosing, the iDAC-6 MK2 can also be used as a preamp for active speakers. With the iDAC-6, you can switch between solid state and vacuum timbre to suit your mood and music. 4 miniature 6H16B tubes in the analog output buffer stage. I had the pleasure of demo-ing the iDAC-6 MK2 along with the iHA-6 headphone amp as well as the Cayin Mini CD MK2 CD player.
What's New on the MK2:
Sabre ES9028PRO DAC chipset with three extremely low-noise high precision femtosecond oscillators (previously dual-channel AKM AK4490 with dual oscillator setup)
Up to DSD512 and 32BIT/768kHz PCM via USB and I²S
Additional coaxial input (BNC) and new I²S socket
New layout on front and back panels; new LCD GUI interface
Natural, detailed, musical
Solid state or tube mode
Small size, attractive and sturdy
Gets quite hot
Lettering on front panel hard to read
Cayin is a division of Zhuhai Spark Electronic Equipment Co. Ltd. The hi-fi company started out in 1993 manufacturing tube amplifiers under the brand name Spark. In 2003, the company began manufacturing audio products under the name Cayin. For the next 10 years, they focused on the two-channel market before venturing into personal audio. They launched a series of DAPs (digital audio players) and desktop audio products. Cayin also developed a series portable audio products including portable amplifiers and in-ear monitors. Cayin products run the gamut in price as part of the company's effort to make quality audio available to a range of digital music enthusiasts.
The i-DAC 6 MK2 has the same petite form factor as the iHA-6 headphone amplifier, allowing them to be stacked if desired. Both chassis are CNC machined aluminum alloy with a sandblasted finish that helps to reduce external interference. At 3.6 kg (8 pounds), it's marginally lighter than the iHA-6. It measures 9.4 x 9.9 x 2.7 inches (240mm x 252mm x 69mm). The unit has a substantial feel that oozes build quality.
The front of the IDA-6 MK2 features, starting at left, a power button with a hearty click. For those with auditory and tactile obsessions, this is a satisfying feature. Next are three stacked buttons: Source (top), Timbre, and Line/Pre. (I glanced over at my desk to remind myself of the order and had to strain to see the small, pale lettering. Is that a design flaw? Perhaps. Next is a 3.95-inch AMOLED color display that shows off the newly designed graphical user interface. Kudos to Cayin for making the display large, colorful, and easy to read.
At the far right is an analog volume control. The volume knob, which is silver with a mirrored black center, doubles as a menu selector. Note that you have to have "pre out" selected to use the volume control with a headphone amplifier. To access the iDAC-6 MK2's seven PCM filters and 4 DSD filters, press the knob and turn the dial to "PCM filter" or "DSD filter."
Source input
To select your input source, press repeatedly to cycle through the following options: USB Audio, I²S , AES/EBU, Coaxial BNC, Coaxial RCA, and Optical. Your selected input will be prominently displayed in orange on the screen. Note that while the DAC is compatible with Mac and Windows, a device driver is required if you are using USB input of the DAC with Windows Operating System.
Timbre
When you switch between tube and solid state, a sphere on the left side of the display turned from warm red/yellow/orange to a cool blue. Note that it takes 15 seconds for the vacuum tubes to warm up to desirable working conditions. Note that the DAC will be muted during this brief period. The lighted power button will flash during this brief period.
Inputs & Outputs
For I/O on the rear of the unit, we have XLR balanced and RCA unbalanced analog outputs. For digital inputs, there is an optical as well as two coaxial sockets, RCA and BNC. There's also an AES/EBU analog input plus a new I²S digital input.
What is I²S ?
Cayin has included an I²S socket on several of its products, including the N8ii and the Mini CD player. To connect those or any other product* that supports I²S to the iDAC-6, you can use an HDMI-A cable.
Now, when you do any other digital out from a CD, it has to be converted to that output. The i²S is the cleanest way to transfer a digital signal from device to device because there is no conversion taking place. You're getting raw data directly off of a CD to the DAC.
* The I²S of the iDAC-6 uses the 19-pin HDMI-A interface. This is Cayin's proprietary implementation. The pin definition was designed in house and was designed to work with Cayin products. It is incompatible with standard HDMI audio visual devices, and Cayin cannot guarantee compatibility with other DACs with I²S inputs.
The heat is on: Something to note is that the iDAC-6 MK2 does get pretty hot during use. Yes, it has tubes (four miniature 6H16B tubes in vacuum buffer stage, to be exact), but my impression was that it heated up more than expected. I thought perhaps having it stand alone instead of stacked might make a difference, but it still ran pretty hot on its own.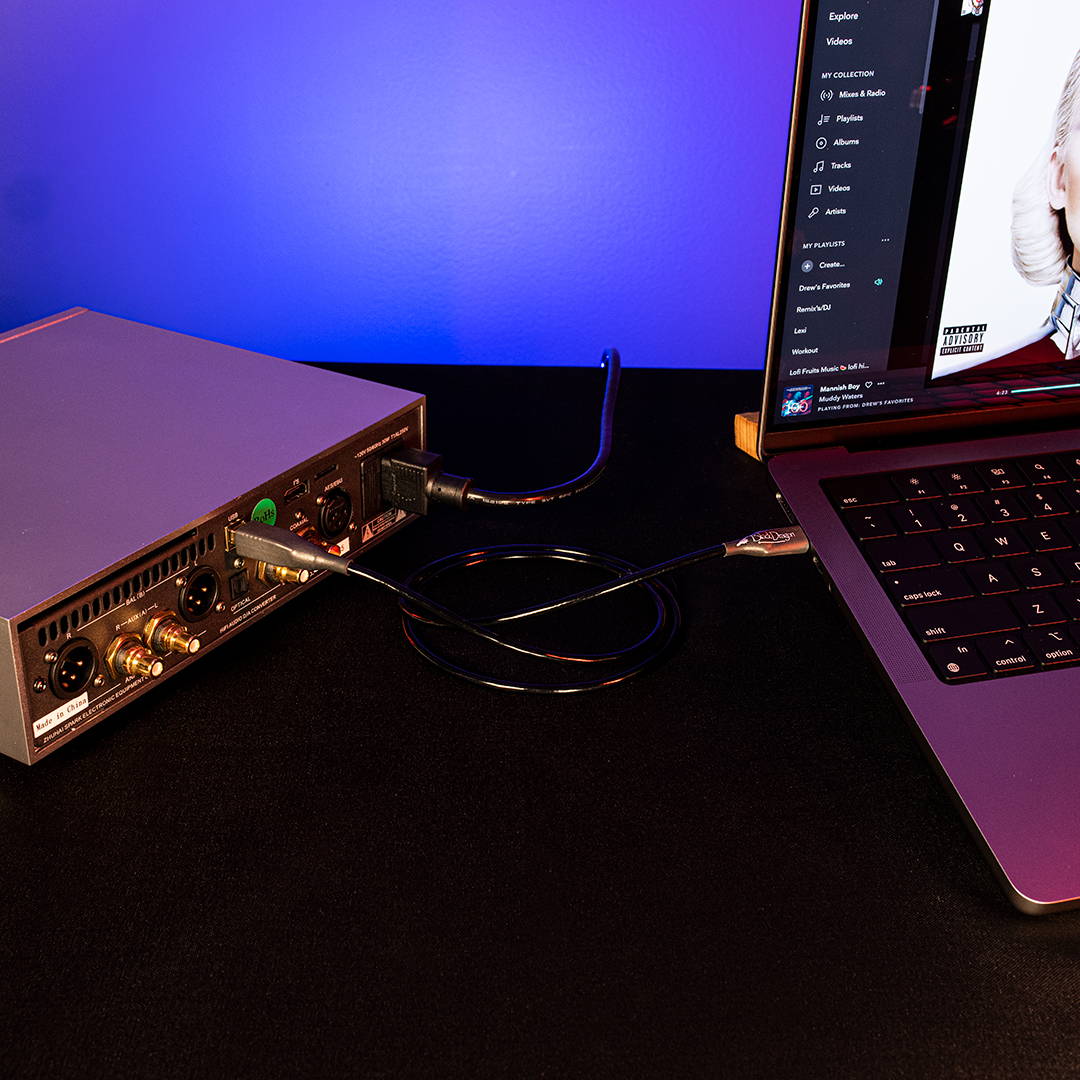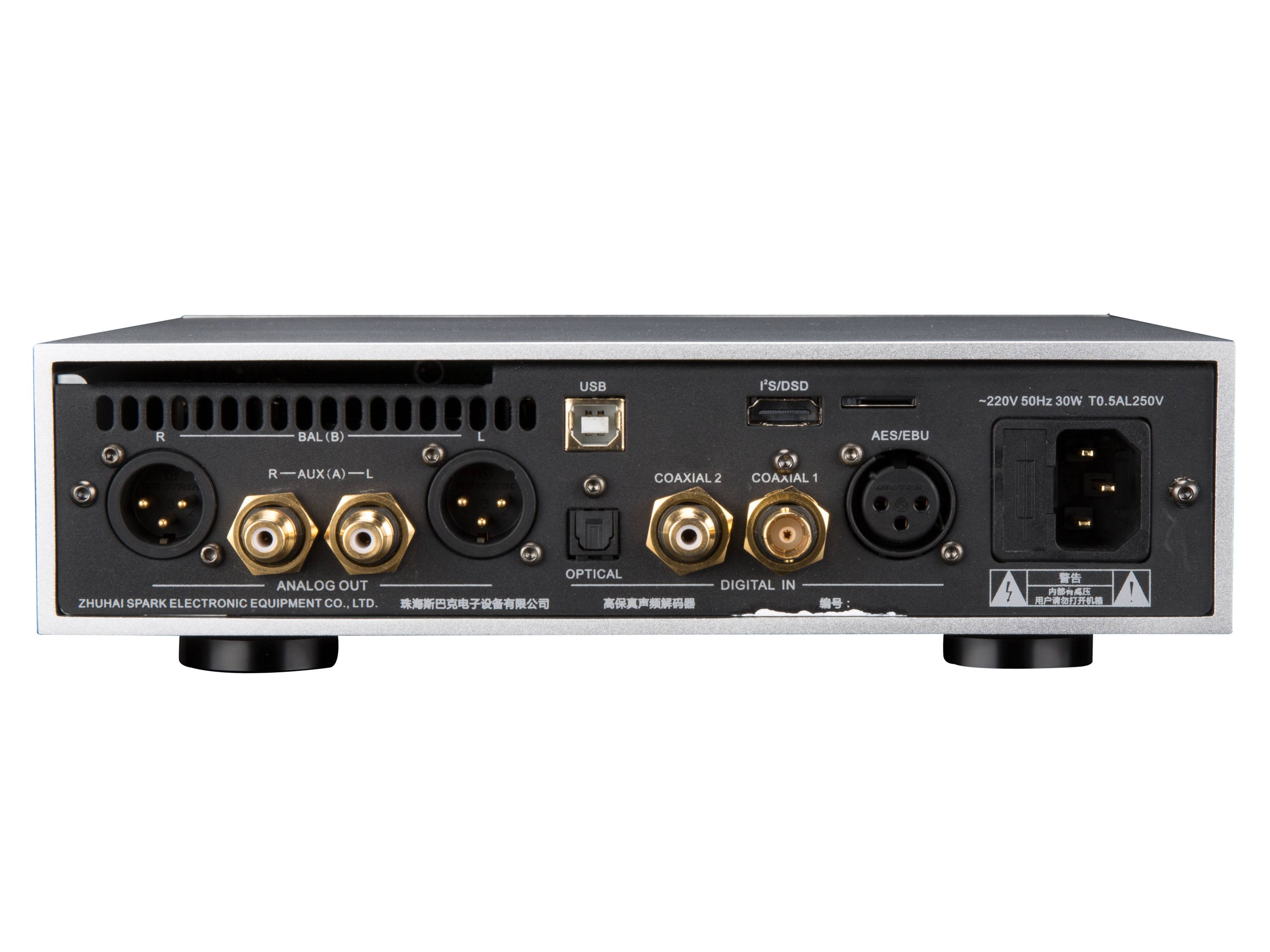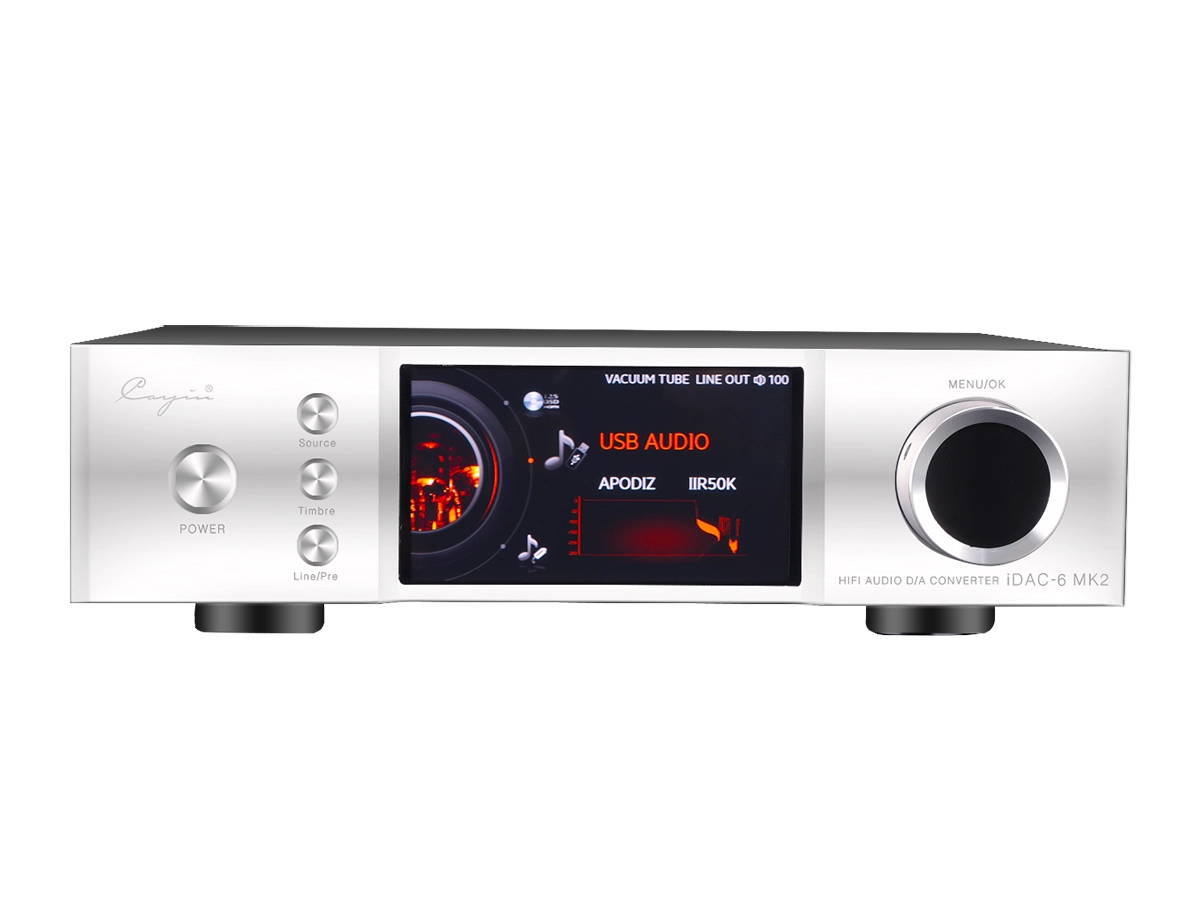 My testing setup:
Cayin iDAC-6 MK2, Cayin iHA-6 Headphone Amplifier, Fostex TH909 headphones, Black Dragon Premium Headphone Cable
Sources:
1) Cayin Mini CD MK2 CD Player
2) Roon via USB from DAC to desktop computer. (The iDAC-6 MK2 is not Roon certified from a network standpoint, but you can use Roon over USB from your computer. You can plug your USB cable into the DAC and stream from Roon off of your computer.)
Repeat after me: Analytical does not have to mean sterile. While it's true that Sabre DAC chips tend to be on the analytical side - which can sometimes be dry or sterile - there is nothing dry or sterile about the iDAC-6 MK2. It's definitely a detailed sound, but I find it to be natural with a fair amount of musicality. The sound is full-bodied and quite clean and clear.
I started out running a USB cable from the iDAC-6 to my desktop computer, where I streamed Qobuz via Roon. The first track I listened to was "Away From the Mire" by Billy Strings, a sort of bluegrass-heavy metal crossover track that starts like a ballad and gets quite searing and frenetic later on. Listening with the iDAC-6 in vacuum tube mode, the song had a wistful and dreamy feel at the beginning. Vocals sounded quite up close and personal, and there was a discernible zing in the treble as well as good punch in the bass. I heard plenty of detail, but the overall feel was cohesive, not hyper-separated.
Switching to solid state mode, the sound was noticeably crisper, more "straightforward." In the latter part of the song, there was great zing and pluck to the banjo, the mandolin and fiddle were sharp, and the electric guitar was searing. The iDAC-6 kept everything sounding clean and well-defined.
The I²S connection brought things to a whole new level. The sound was stunningly transparent and detailed. It sounded ... pure. I've seen Elton live more than once (amazing!), but this was something else. I could really hear the difference in receiving raw data directly off of the CD.
Next, I listened to the title track from Elton John's "Captain Fantastic and the Brown Dirt Cowboy." I listened in vacuum tube mode via the Cayin Mini CD Player MK2, both via the coax RCA and then I²S outputs. Coax RCA sounded pretty good: smooth and natural. But I²S brought things to a whole new level. The sound was stunningly transparent and detailed. It sounded ... pure. I've seen Elton live more than once (amazing!), but this was something else. I could really hear the difference in receiving raw data directly off of the CD.
Switching back to streaming, I listened to Jethro Tull's "Skating Away on the Thin Ice of a New Day." Between the flute, bells, and organ, there's lots of treble energy in this song. Vacuum tube mode was my clear and away choice here. The song sounded too bright and a bit thin in solid state mode, even if the bassline was super tight and crisp in that scenario. Vacuum tube mode provided a smooth and weighty sound that was right for my ears.
Finally, Vangelis' "Conquest of Paradise," a soaring and dynamic composition from the film of the same name, sounded wonderfully rich and haunting. Overall, I preferred listening in vacuum tube mode, but for maximum definition in the choral sections, solid state might be your preference for music like this.
Summary:
Solid state: Solid state has a clarity and definition that you don't get in tube mode. The sound is crisper and more energetic. Good for heavy metal, hard rock, and whenever you desire a more nuanced sound.
Tube: Overall, this was my preference. It provides a warmth and emotionality that I like with most of my music. More relaxed than solid state. Good for jazz, classic rock, folk, vocals.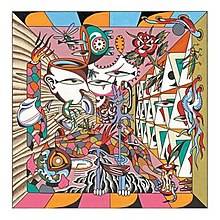 "Away from the Mire"
Billy Strings
(Home)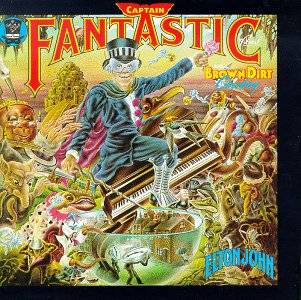 "Captain Fantastic & the Brown Dirt Cowboy"
Elton John
(Album of the same name)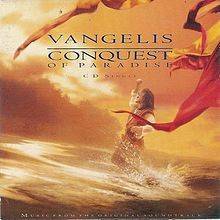 "Conquest of Paradise"
Vangelis
(1492: Conquest of Paradise)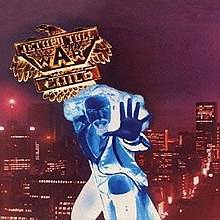 "Skating Away on the Thin Ice of a New Day"
Jethro Tull
(War Child)
Audio cables are an important part of any audio setup. Quality cables can enhance and - if you desire - even change the tonality of your gear. I chose to use Black Dragon Audio Cables with the Cayin iDAC MK2. This included Black Dragon Interconnects, Black Dragon USB, and Black Dragon Headphone Cables. The iDAC-6 MK2 has a relatively natural sound with some strong treble presence. Therefore, I wanted to smooth out those upper frequencies while adding some heft to the low end.
The Black Dragon is warm and smooth with a musical presentation. Copper strands enhance the body, shape, and immediacy of the music. The detail and expansiveness of the Black Dragon make it a flexible fit where a broad range of musical genres are played. It can also improve bass frequencies on bass-light headphones. The smooth, musical quality makes it a perfect fit for gear that sounds a bit edgy or bright. Despite its warmth, the Black Dragon does not have a laid-back, lush sound. It is much closer to neutral, making it a very natural-sounding cable.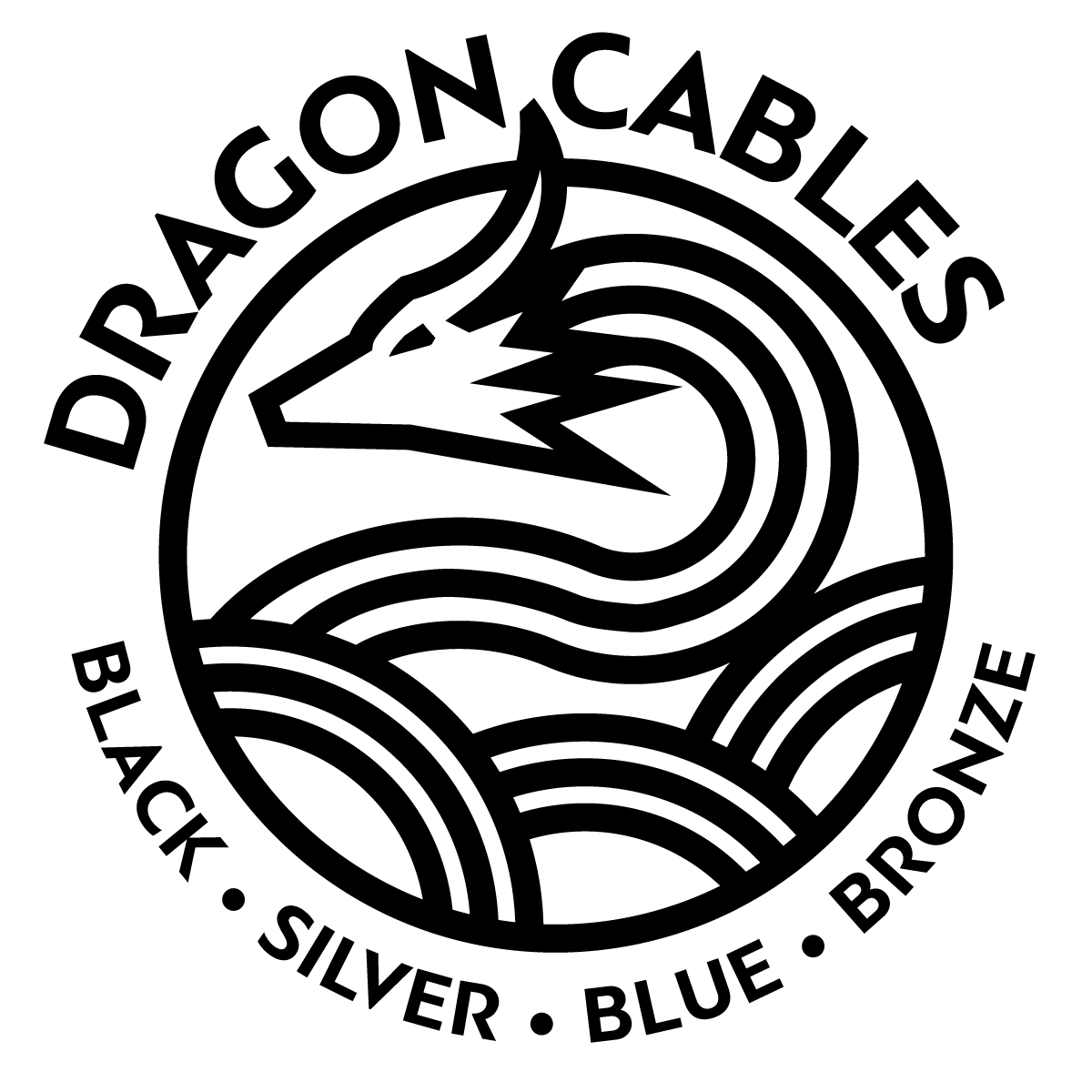 Why Dragon Cables?
Generally, stock audio cables are manufactured with subpar materials, metals with impurities, poor geometries, and an overabundance of layers to make them look and feel like a fire hose. Inconsistency and lack of quality control in stock cables can lead to poor sound quality and a veiled sound vs what the musician intended for you to hear and feel from the music. Dragon cables are handcrafted to the highest standards and made to order according to your specific needs. At Moon Audio, we create a custom cable for you using the highest quality UP-OCC silver or copper conductors that can be manufactured. UP-OCC metals are void of impurities and are optimized for signal transfer and sound quality. We have one of the largest collections of audio and headphone connection options available online and we create limitless audio cable options depending on your specific gear and needs.
I am mightily impressed with the Cayin iDAC-6 MK2. The price is right for this petite and pretty desktop DAC, and performance is impressive. I love the option to switch between solid state and vacuum tube mode; this makes the DAC a great bet for all types of music. Solid state is great for heavier rock and metal, while vacuum tube mode works well for vocals and genres like jazz and folk. Really, it's all personal preference. Listen to lots of classical? Choose the timbre that works for your ears. I like that Cayin added an i2S socket, which really bumps up the sound quality when connected to an i2S-compatible device. The iDAC-6 MK2 pairs nicely with the iHA-6 headphone amplifier and the Mini CD player, if you desire. Otherwise, run a USB to your computer to access your stored files or streaming services through Roon.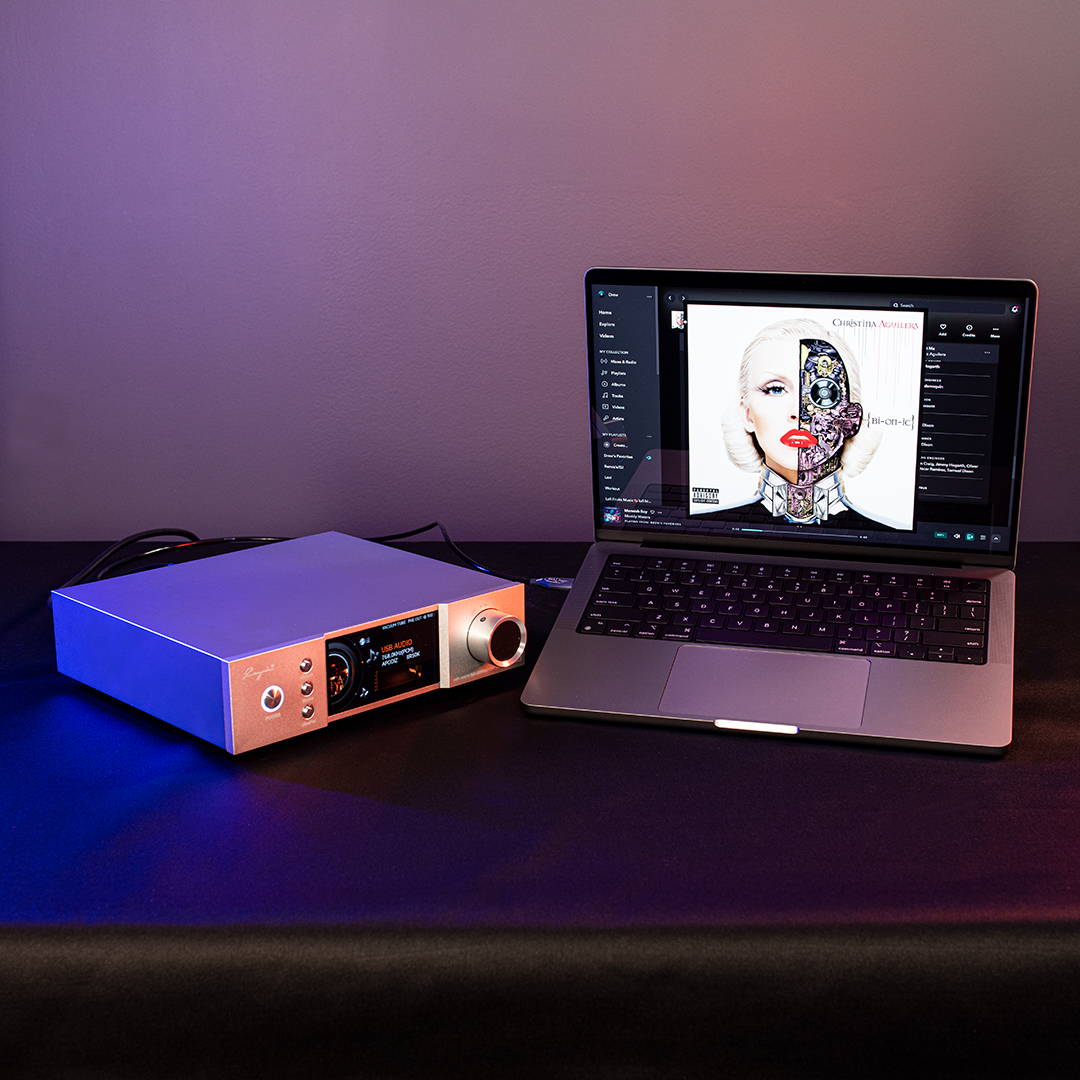 ---
iDAC-6 MK2

User manual

Replacement fuse

USB cable

Power cord
---
Line Out Level

Solid State: RCA: 2.2V RMS / XLR: 4.4V RMS
Vacuum Tube: RCA: 2.2V RMS / XLR: 4.4V RMS

Pre Out Level

Solid State: RCA: 7V RMS (Max.) / XLR: 13V RMS (Max.)
Vacuum Tube: RCA: 6V RMS (Max.) / XLR: 10V RMS (Max.)

THD + N

Solid State: <0.003 % (1kHz)
Vacuum Tube: <0.8% (1kHz)

S/N

Solid State: RCA: >115dB (A-weighted) / XLR: 121dB (A-weighted)
Vacuum Tube: RCA: >110dB (A-weighted) / XLR: >120dB (A-weighted)
Frequency Response: 20Hz-50Hz (+0.5dB, Fs=192Hz)
USB Capability: DSD: Up to DSD 512 (native mode), up to DSD 256 (DoP mode) / PCM: Up to 768 kHz
ISS: DSD: Up to DSD 512 / PCM: Up to 768 kHz
AES/EBU, Coaxial Capability: DSD: DSD 64 (DoP mode) / PCM: Up to 24Bit/192kHz
Optical Capability: DSD: DSD 64 (DoP mode) / PCM: Up to 24Bit/192kHz
Max. Power Consumption: 30W
Dimensions: 240mm / 252mm / 69mm (WxDxH)
Weight: 7.9 lbs (3.6kg)
---