A Smaller Tube Amplifier with a Big Sound
Fresh off of reviewing a trio of Cayin desktop units, I'm back to spend some time with yet another: the Cayin HA-3A Tube Headphone Amplifier. At $1,599, this is the lowest priced Cayin tube amp that Moon Audio sells; the HA-6A is $2,499 and the HA-300 MK2 is $4,399. It's also a lower-powered amplifier than its big siblings. The HA-3A is a Class A, transformer-coupled vacuum tube headphone amplifier. I don't have a huge amount of experience with tube amps, so I'm going to approach this as somewhat of an amateur. What I do know is that compared to solid state amplifiers, tube amplifiers are known for warmth, smoothness, musicality, and "roundness" of sound. One term I hear a lot is "euphonic," which means a pleasing or sweet sound. Tube amps also allow for swapping out of tubes to achieve different tonalities—so-called tube rolling. Tube amps do tend to be more expensive and require more upkeep, but I don't think that's daunting to those who know and love them. So, let's get into it and see whether I love the HA-3A—and whether you may, too.
Gorgeous, compact design
Natural, musical, immersive sound
Option to tweak tonality by swapping tubes
Some loss of clarity at higher volumes (with stock tubes)
VU meter light would look better in amber
Cayin is a division of Zhuhai Spark Electronic Equipment Co. Ltd. The hi-fi company started out in 1993 manufacturing tube amplifiers under the brand name Spark. In 2003, the company began manufacturing audio products under the name Cayin. For the next 10 years, they focused on the two-channel market before venturing into personal audio. They launched a series of DAPs (digital audio players) and desktop audio products. Cayin also developed a series portable audio products including portable amplifiers and in-ear monitors. Cayin products run the gamut in price as part of the company's effort to make quality audio available to a range of digital music enthusiasts.
The HA-3A has a relatively compact design. The unit measures 12 inches wide, 6.7 inches high, and just over 10 inches deep. It's a bit of beast in weight, at about 25.6 pounds. But it's a good-looking beast. The body is shiny black. It's eye-catching, but it also catches dust. Keep a soft cloth handy. The front panel is available in either matte black or silver. It's not what I'd call a minimalist front panel, but it's nicely laid out. From the left, you have:
Power button
Output selector
Headphone outputs (6.35mm, 4.4mm, XLR)
Impedance selector (low, 8-64 ohms; medium, 65-300 ohms; high, 251-600 ohms)
Two VU meters that emit a blueish-white glow
Input selector (XLR, RCA)
Volume control (high-performance 50KA*2 Dual Unit smooth potentiometer from ALPS). Note: When you power on the unit, the indicator line will flash until the tubes are ready - about 60 seconds if the unit has been off for several hours or more.
On top of the unit are five tubes, the power transformer and both output transformers, and a removable tube cage.
It's worth noting that the latest version of the HA-3A uses different sockets than the original, which is what I am using. This was done because Cayin found it harder to source the tubes that they needed to maintain current productions rates. By changing the socket used, it allows for tubes that are more readily available.
The two smaller tubes in front are for voltage amplification. These are a matched pair of JJ Electronics 12AU7/ECC82 tubes. This is not changing.

The two larger tubes behind those are for power amplification. On my unit, this is a matched pair of JJ Electronics 6V6S tubes. This is changing to Electro Harmonix 6V6GT.

The large tube on the left is the rectifier, or power supply tube. This is currently an RCA 22DE4, but it's changing to RCA 25AX4GT. Note that the original tubes will not work in the updated sockets.
On the back of the unit are, from left:
RCA inputs
XLR inputs
Fuse
Power plug
On the bottom of the amplifier are three aluminum shock-absorbing "feet." The feet measure 1.5 inches x .7 inches, with two in the back and one in the front.
Review setup: Cayin HA-3A with Chord Qutest DAC and Silver Dragon Interconnects.
Headphones: Meze 109 Pro (impedance 40 ohms) with Black Dragon ; HiFiMan HE1000V2 (impedance 34 ohms) with Silver Dragon; Focal Utopia 2022 (impedance 80 ohms) with Silver Dragon
Did somebody say vocals? With each of three headphones that I used to test the HA-3A, vocals were simply magnificent: rich, impactful, emotive. From Carly Simon's sweet and strong voice to Ian Anderson's nasally voice, I truly felt like I was listening to a live performance in a very intimate setting.
Jethro Tull's "Skating Away on the Thin Ice of a New Day" is a mainstay test track for me. I enjoy the mix of flute and straight-up rock and roll, the variety of instrumentation. Listening on the HA-3A, the vocals again sounded very close and powerful. Drums are full-bodied and bass guitar is punchy and well-defined. The xylophone, in particular, sounded ethereal. This song has more than its share of treble (flute, xylophone, accordion), which can irritate my ears with a more analytical setup. With the HA-3A, I enjoyed the higher frequencies with no ear discomfort.
Vocals are simply magnificent: rich, impactful, emotive. From Carly Simon's sweet and strong voice to Ian Anderson's nasally voice, I truly felt like I'm listening to a live performance in a very intimate setting.
Cello sounds delicious in songs from the Avett Brothers as well as in Brahms Symphony No. 1 in C minor, Op. 68. I almost feel like the bow is being moved in my brain. Set against violin and fiddle in various tracks, the cello adds fullness and weight without obscuring softer, higher sounds.
Instrument separation is very good on the HA-3A. Going back to the "Skating Away," the HA-3A does a great job of keeping things from getting muddled in the busier parts of the song. Now, instrument separation, detail, and clarity are definitely related, but I do think it's possible for one or two to be strong while the other lags. With the HA-3A, I don't feel like I'm wanting for details, and I feel like instrument separation is really good. Is it the clearest sound ever? It's good at lower volumes, but I found that when I raised the decibel level, there was a muddying of the sound. Doing a little research, I learned that this can be a trait of 6V6 tubes.
That brings me to a caveat about tube amplifiers: The sound is going to be somewhat dependent upon the tubes you are using. My review is with the stock tubes, or the tubes that come with the unit. With that in mind, I would summarize the HA-3A with stock tubes as full, smooth, musical, and moderately warm. Highs are smooth, bass digs deep but is controlled, mids rich, natural and forward-sounding, with vocals being a highlight on most tracks.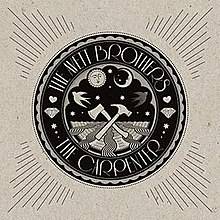 "The Once and Future Carpenter"
by The Avett Brothers
(The Carpenter)

"Skating Away on the Thin Ice
of a New Day"
by Jethro Tull
(War Child)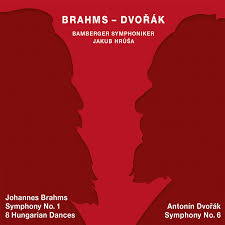 "Symphony No. 1 in C Minor, Op. 68 "
by Johannes Brahms
(Bamberger Symphoniker/
Jacob Hrusa)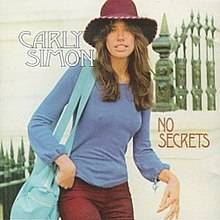 "You're So Vain"
by Carly Simon
(No Secrets)
Transformer-Coupled, Balanced Driven
The 6V6S output drives a pair of proprietary output transformers that support single-ended and balanced headphone outputs. The secondary winding of the output transformer provides an alternative phase and composes a balanced output, enabling balanced driving from single-ended vacuum tube amplification circuit. Both single-ended and balanced headphones are "original" outputs from the transformers.
Impedance Switch
When I started my review, I mistakenly thought the impedance switch was a gain switch. However, there is no step up or step down in voltage with this switch. The purpose of the switch is to help match the impedance of your headphones with the impedance of the HA-3A. Cayin does separate output transformer windings for each setting on the impedance switch. Usually, an output transformer tube amp has multiple windings that are rated at different impedances that you can select to match the impedance of your headphones. Now, a higher impedance setting will give you more volume, but if the impedance of your headphone is matching closer to the low impedance setting on the amp, you'll want to use that, because your matching impedance is closer together, and at the same volume, the lower impedance is going to sound better than the higher impedance and vice versa.
Conversely, if you use a high-impedance headphone on the low-impedance setting, it won't sound as good as it will on the high impedance setting. There might be more volume (not voltage) at that higher impedance setting, but that doesn't mean it's the optimal setting for your headphones.
Cables are an important part of your audio setup. At Moon Audio, we custom build Dragon Headphones Cables, Interconnects, and more. To help you achieve maximum clarity and dynamics from your gear. I opted to use Black Dragon Interconnects to connect the HA-3A to the Chord Qutest DAC. The Black Dragon has a smooth and musical sound, and I felt this nicely complemented the HA-3A's smooth and musical sound. As far as headphone cables, I based my choice on the sound of the headphones. I ended up using the Silver Dragon with all three headphones, as they all have some warmth and I wasn't looking to augment that.
Why Dragon Cables?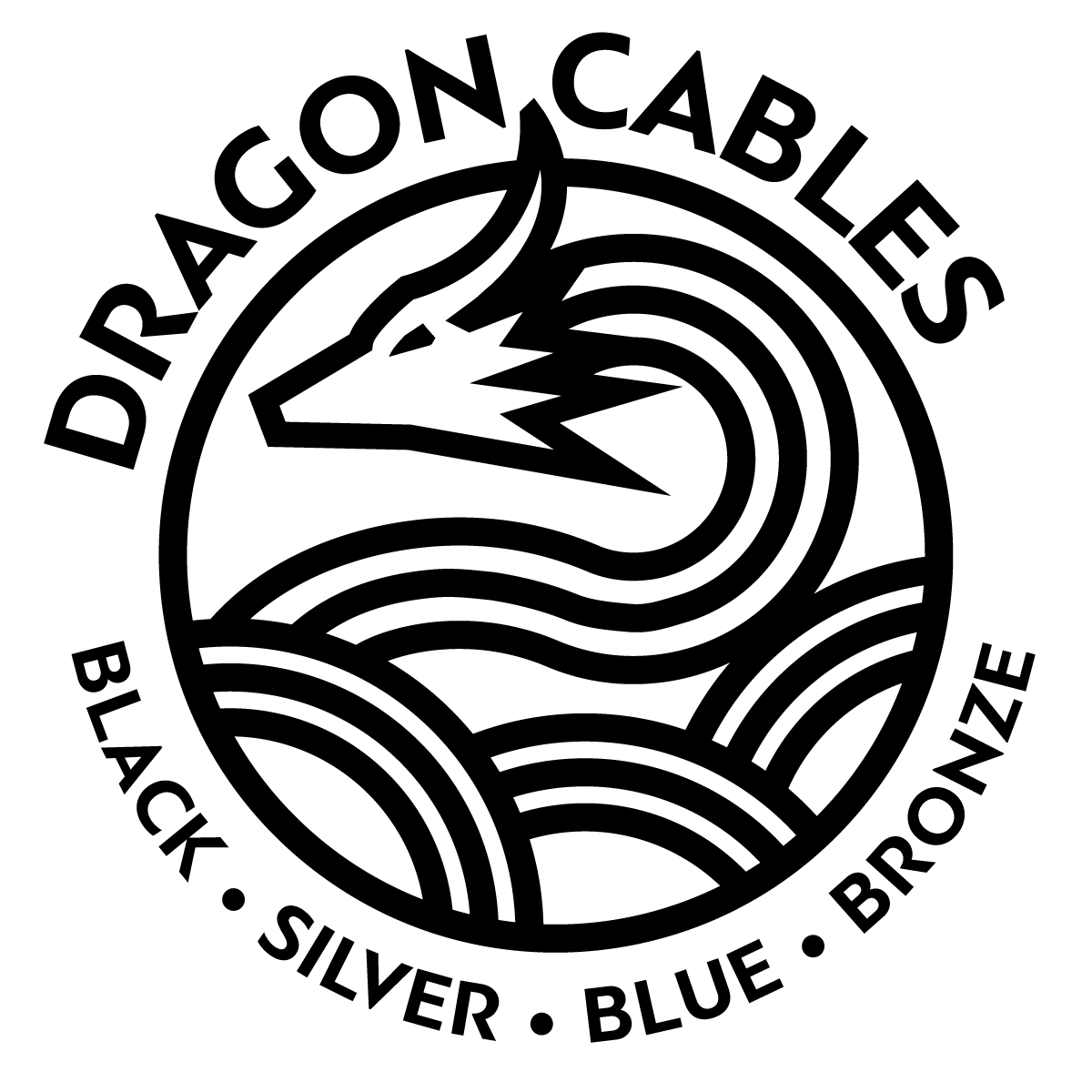 Generally, stock audio cables are manufactured with subpar materials, metals with impurities, poor geometries, and an overabundance of layers to make them look and feel like a fire hose. Inconsistency and lack of quality control in stock cables can lead to poor sound quality and a veiled sound vs what the musician intended for you to hear and feel from the music. Dragon cables are handcrafted to the highest standards and made to order according to your specific needs. At Moon Audio, we create a custom cable for you using the highest quality UP-OCC silver or copper conductors that can be manufactured. UP-OCC metals are void of impurities and are optimized for signal transfer and sound quality. We have one of the largest collections of audio and headphone connection options available online and we create limitless audio cable options depending on your specific gear and needs.
The HA-3A is one of three desktop vacuum tube amplifiers from Cayin that we carry here at Moon Audio. At $1,599, it's the lowest priced of the three, and also the least powerful. It's got the juice to drive most audiophile cans well, including high-sensitivity IEMs, but it won't drive the most power-hungry cans to satisfaction. The HA-3A has a full, smooth and mildly warm sound. The midrange is really something special, thanks to the 6V6 tubes. It's clean, rich, and definitely euphonic. Bass is both weighty and punchy, and the high end is sweet and smooth. With its glossy black finish and compact design, the HA-3A is sure to catch some eyes whether displayed on your desk or elsewhere. If you are looking to try a tube headphone amp that's a nice midpoint between solid state and traditional tube amp lushness, put the Cayin HA-3A on your list.
---
Cayin HA-3A

User Manual

AC Power Cord

Spare fuses:

External main fuse x2 (~220V-240V:T1AL250V; ~100V-120V:T2AL250V)

External Fuse for high voltage x2(T125mAE250V )
---
Frequency range: 10kHz +/- 3dB
TH+D: 1% (1kHz)
Sensitivity: 220mV~450V
S/N Ratio: 98dB (A-weighted)
Headphone impedance: L: 8~64ohms; M: 65~250ohms; H: 251~600 ohms
Headphone connectors: 6.35mm, 4.4mm, 4-pin XLR
Input connector: XLR, RCA
Tubes: Output: Electro Harmonix 6V6GT x2; Driver: JJ 12AU7/ECC82 x2; Rectifier: RCA 25AX4GT x1
Dimensions: 360mm x 322mm x 197mm
Net weight: 19.5kg
Fuse: ~ US Voltage 100V-120V: T2AL25OV
Power consumption: 140W
Working condition: 0℃~40℃; moisture: 20%-80%
Storage condition: -20℃ ~70℃; moisture: 20%-80%
---