Just because it has a 20 year warranty doesn't mean you have to keep it that long. (But you can if you want to)
The 4B amplifier has been Bryston's longest and best-selling amp to date. Drew (CEO and Founder of Moon Audio) calls it the "best bang-for-the-buck option out there - no other match on the market for price/performance." Bryston products come with a 20 year warranty - and they hardly get anything sent back - which is a testament to both the company and the quality of their products.
We're hard pressed to find a speaker out there that the 4B amplifier can't drive; it's a hoss. Popular in both the pro and consumer markets, the 4B has had many iterations over the years and they only get better and better. What better way of saying thank you to their customers than giving you the opportunity to send in your older model and get trade-in value for a new one. Thanks Bryston. Now that's customer satisfaction.
"These dig right to the heart of the music and result in one of the best all-round power amplifiers I have encountered at this price."

-Adam Smith, Hi-Fi News & Record Review
Bryston's Trade Up program starts today!
Bryston estimates that since the 4B was introduced in 1978, they've sold around 50,000 units in various iterations. In the small world of high performance audio, that's a ton of amplifiers! Bryston wants to give the owners of all those 4Bs a reason to upgrade, so we're offering deep discounts on a new 4B Cubed to those who trade up. So, take your classic 4B (original model through SST²) to Moon Audio, wish it well, and go home with a new 4B Cubed today to hear your music with a greater sense of authority and clarity than you've ever heard before all while saving a bunch of cash.
This is a limited time opportunity schedule to end on September 30th, 2020.
How much is your 4B worth?
Your vintage 4B (up to the SST² Series) is worth more than you think. Now is your chance to own the newest version of an iconic piece of the audiophile landscape. The modern Cubed Series features higher power, lower noise, dramatically lower distortion, and is even more rugged than the classic 4B you've owned for years. Your old 4B is amazing, but the new one is a masterpiece. Hear how far Bryston has come since the first 4B landed in 1978, and hear how much better your music can sound!
Here are suggested trade-in values for your older 4B models. Bryston will take back any working 4B up through the SST² Series as long as it's in good cosmetic condition. It doesn't have to be perfect - nicks and dings are OK, but no major scratches on the dress panel, and no bent metal.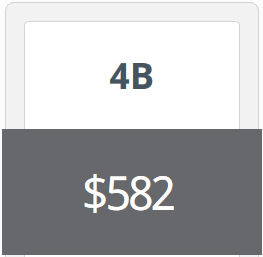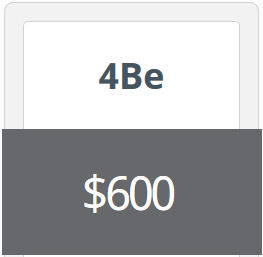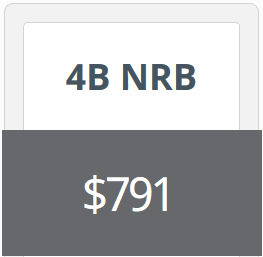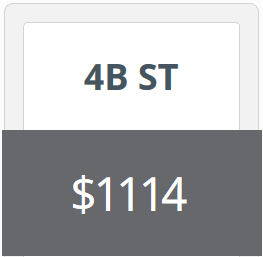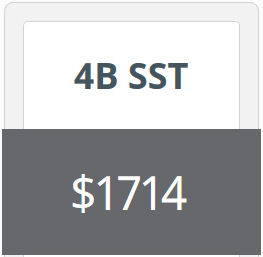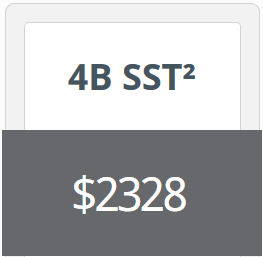 (trade-in values may vary)
---
About the Latest 4B³ Amplifier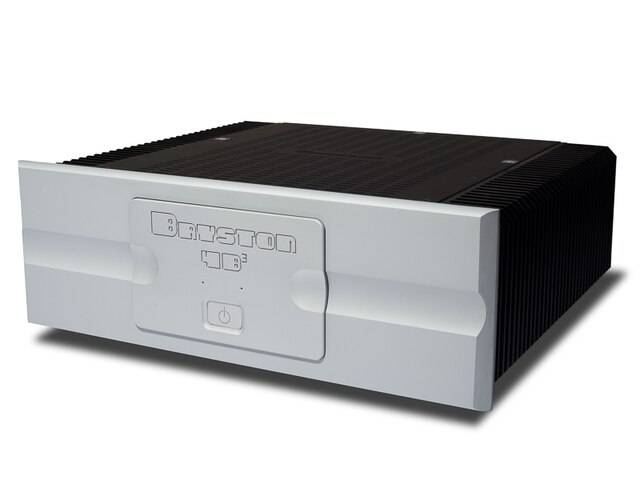 "The 4B³ is a control freak in terms of grabbing hold of your speakers' drivers and maintaining bass control, depth and power."

-Edgar Kramar, Audio Esoterica
The Bryston 4B³ is a dual channel (stereo) amplifier internationally acclaimed as being suited for the finest and most sophisticated sound systems. It is Bryston's most popular Cubed Series model winning SoundStage Network's 2017 Products of the Year Award.
First to Last Watt Philosphy
A significant part of the design criteria for the new Cubed series was to develop amplifiers that would maintain an ideal power curve from the first watt to the last. Most amplifiers exhibit a power curve where the best noise floor, drive capability and distortion are acheived from about 1/3 power and up. The new Bryston Cubed series amplifiers maintain their ideal power curve starting right from the first watt.
Achieving this starts with a number of design approaches:
Complete freedom from low-level crossover, zero-crossing, artifacts

Most class-AB amplifierrs have sufficient bias to prevent primary crossover distortion, but secondary crossover distortion is caused by insufficient speed in the driver transistors. The Cubed Series uses very fast drivers to help prevent this, as well as proprietary technology. Bryston's Quad Complementary Output design vastly reduces the capacitance seen by the driver transistors, virtually eliminating storage delay in the output stage that could contribute to nonlinearities in the zero-crossing region.

Continuing efforts to reduce low-level noise. The clarity of level noise

The clarity of Bryston's designs is enhanced at low listening levels by pushing the noise floor far below the signal level, improving the silence between the notes and enhancing the clarity of the music at low power levels.

Concentration on reducing distortion at all levels, especially high frequencies

Bryston amplifiers are perhaps the only designs to concentrate so much effort at reducing HF distortion artifacts, and the results are remarkably flat THD-with-frequency curves, sho frequency curves, sho frequency curves, showing almost no tendency to wing almost no tendency to increase distortion as frequency rises. This has the effect of reducing overall haze, helping to pull the quietest passages out of the background.
Additionally, the new Cubed Series employs highly effective RF employs highly effective RF rejection in the power supplies, which traps and eliminates radio-frequency hash from either interfering with or emanating from the amplifier via the power cable or signal cables.
---
Inputs
Inputs: 2x Balanced Inputs (XLR or TRS), 2x Single Ended Inputs (RCA)
Power Capabilities
300W into 8Ω
500W into 4Ω
900W into 8Ω (Bridged Mono)
Features
Active extremely low distortion input buffer
Balanced and Single Ended audio inputs
Selectable gain at 23 or 29dB
Regulated power supplies to all voltage gain stages
Independent power supplies for each channel
Convection cooled and housed in a fully aluminum chassis.
No fans or other moving parts
Bridging switch configures amplifier into a single 900W Channel
Options
Available with silver or black faceplate (3U + .55")
17" (without handles) or 19" (with handles) faceplate available (non-rack mountable)
Rack mountable Pro Edition available in black (see Cubed Pro for more details)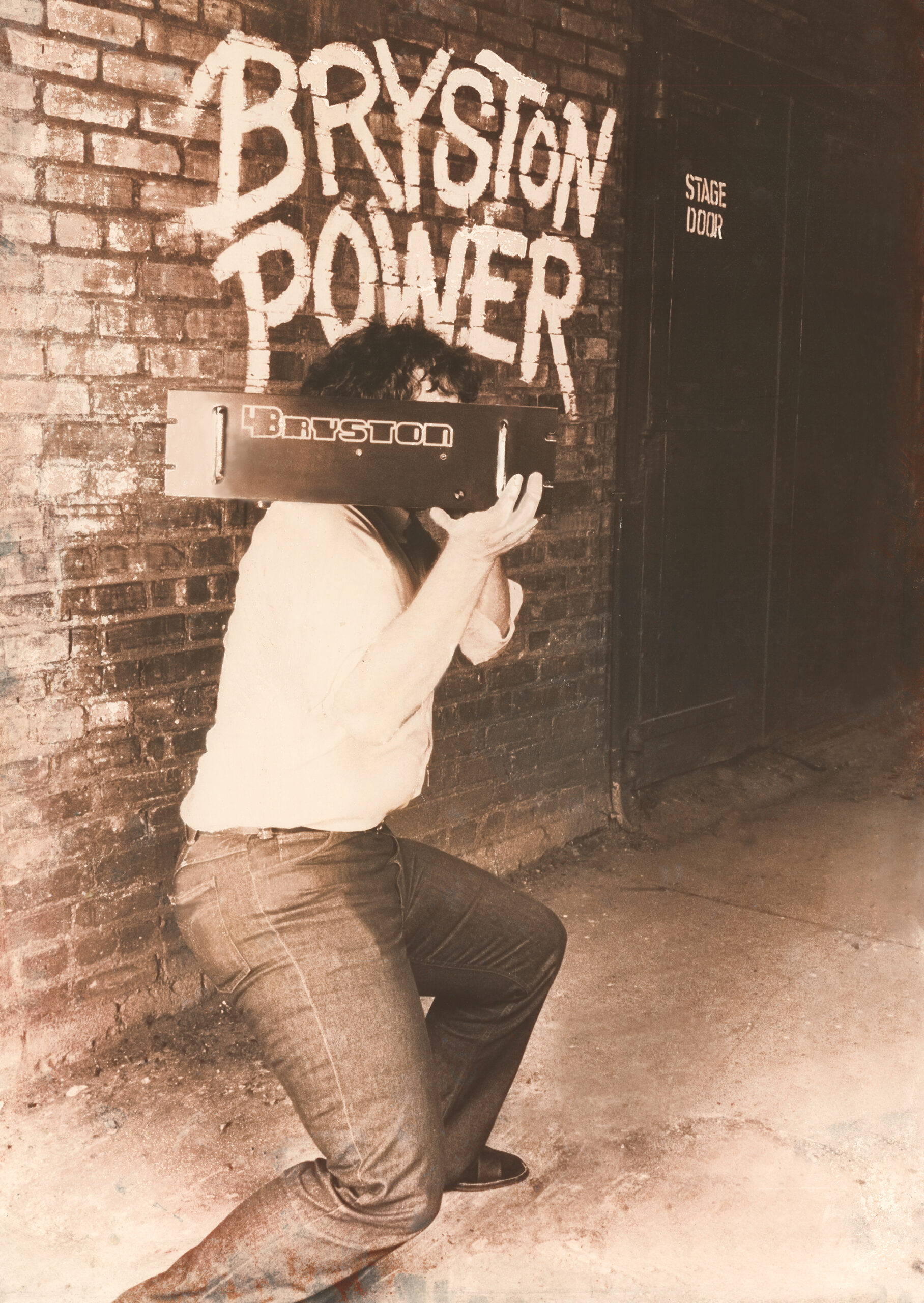 ---
Wouldn't it be fun to upgrade?
Now upgrading your old gear is easier than ever. Contact us today to schedule an appointment.
---
---
The Bryston 4B³ is a dual channel (stereo) amplifier internationally acclaimed as being suited for the finest and most sophisticated sound systems. It is Bryston's most popular Cubed Series model winning SoundStage Network's 2017 Products of the Year Award.
---
---