---
Qobuz and Tidal give you the ability to stream high-resolution files directly to your Aurender devices. Both services are embedded in the Aurender Conductor app; you will need to purchase subscriptions separately.
---
Streaming Qobuz on Aurender
1) In the Aurender Conductor app, open settings. Click on Streaming, then select Qobuz.
2) Enter use name and password. Select streaming quality.
– HiRes will be only available for tracks you purchased in HiRes format.
– If selected track to play is not purchased track, it will be streamed at 44.1kHz.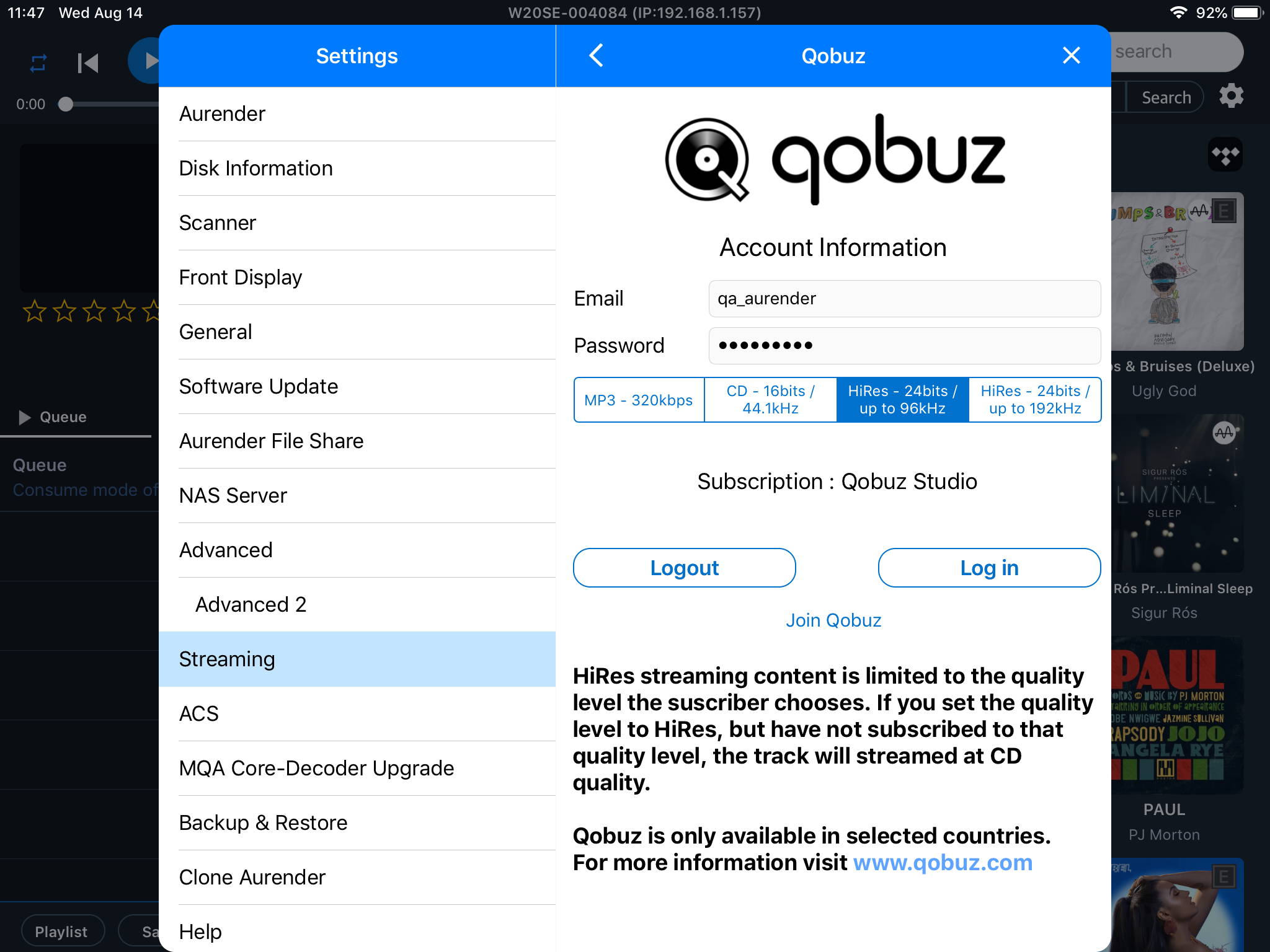 3) Once logged in, the Qobuz icon will be displayed in the summary section.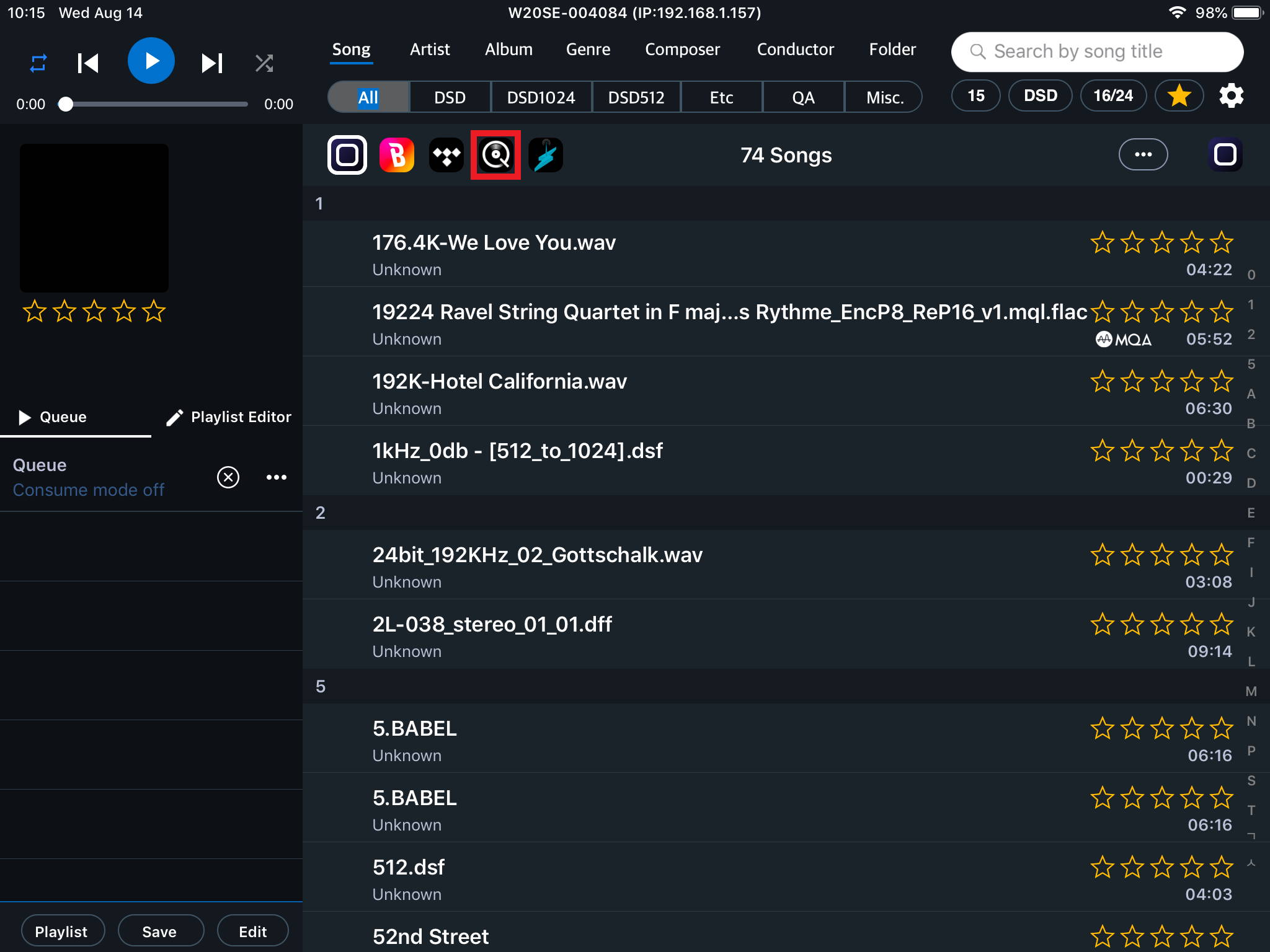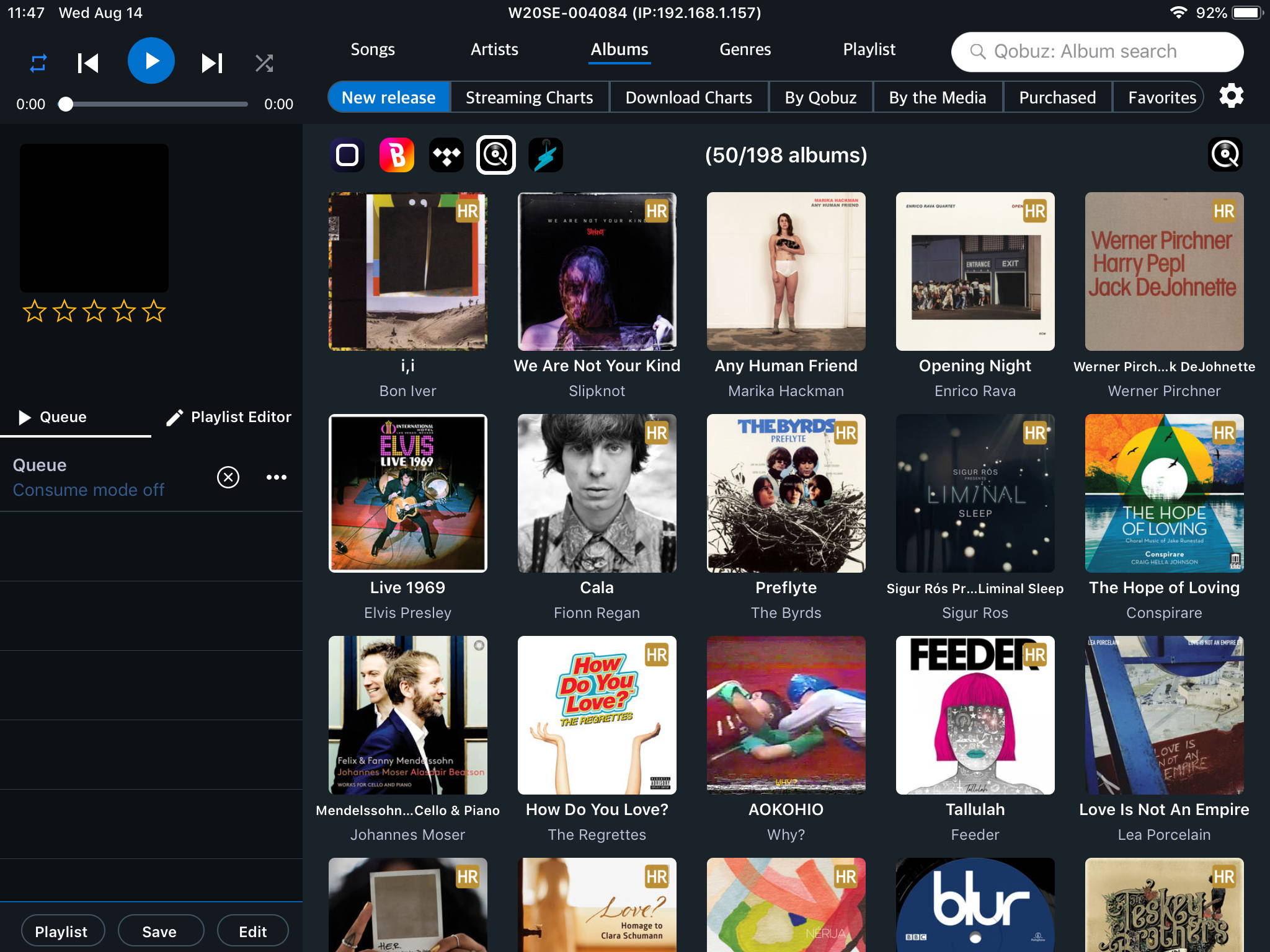 Streaming TIDAL on Aurender
1. Download the Aurender Conductor App from the Apple App Store. (V2.07 or latest)
2. Run the Aurender Conductor App and click the Settings icon.
(If you are prompted to upgrade to the new system software please do so. System software 5(4).3.78 or later is recommended.)
3. Chose "Streaming setup" menu.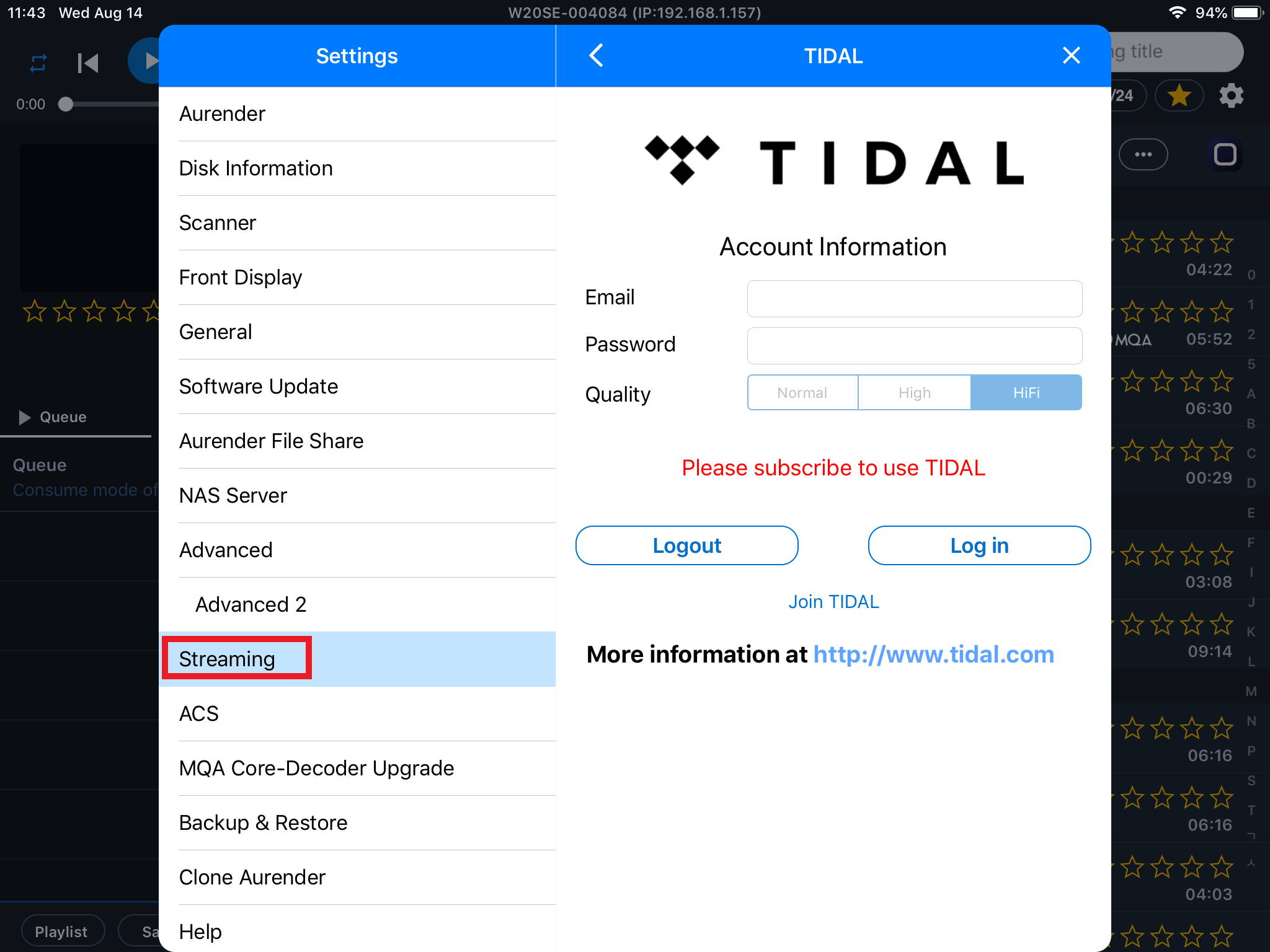 4. Enter username and password.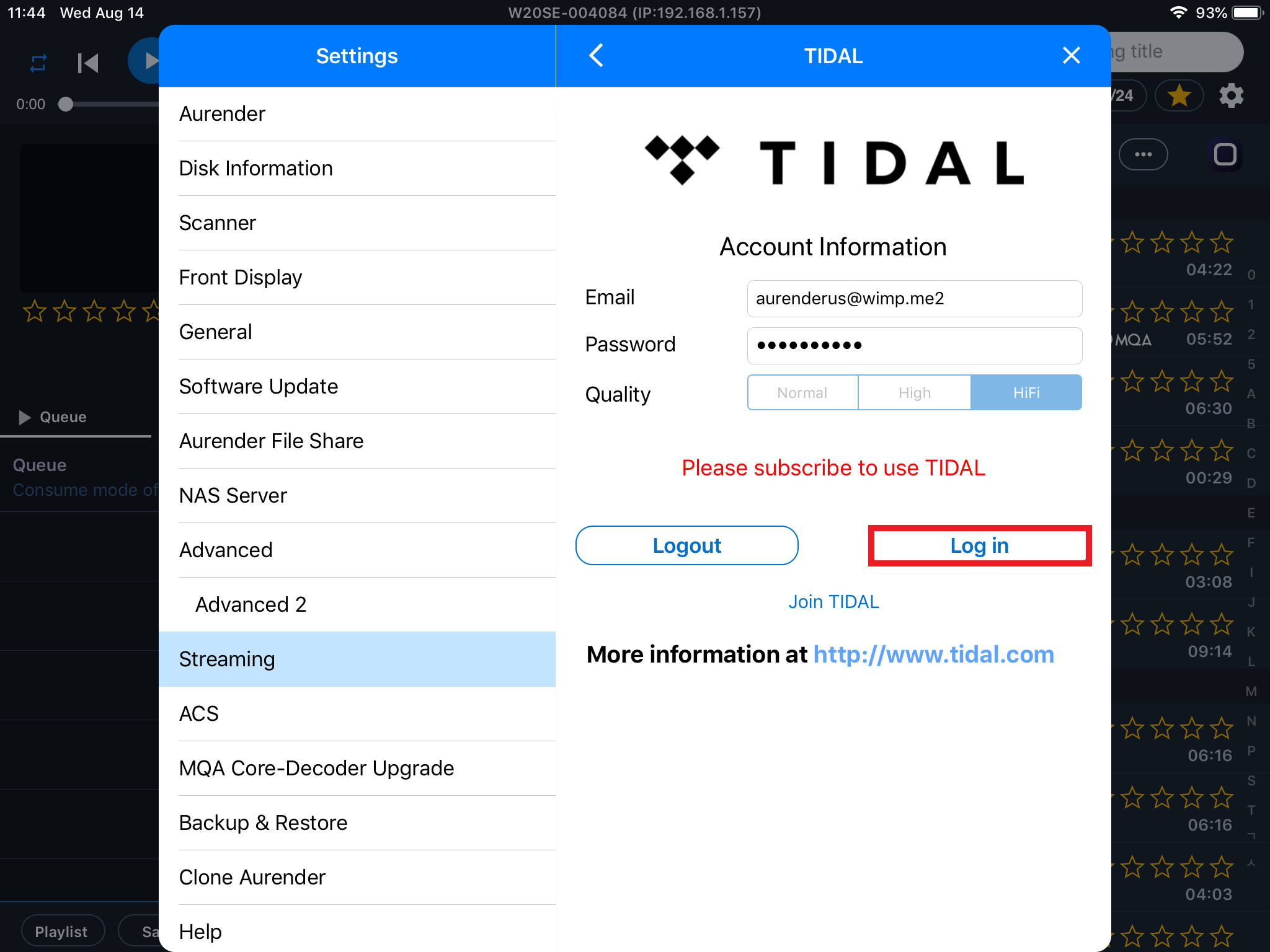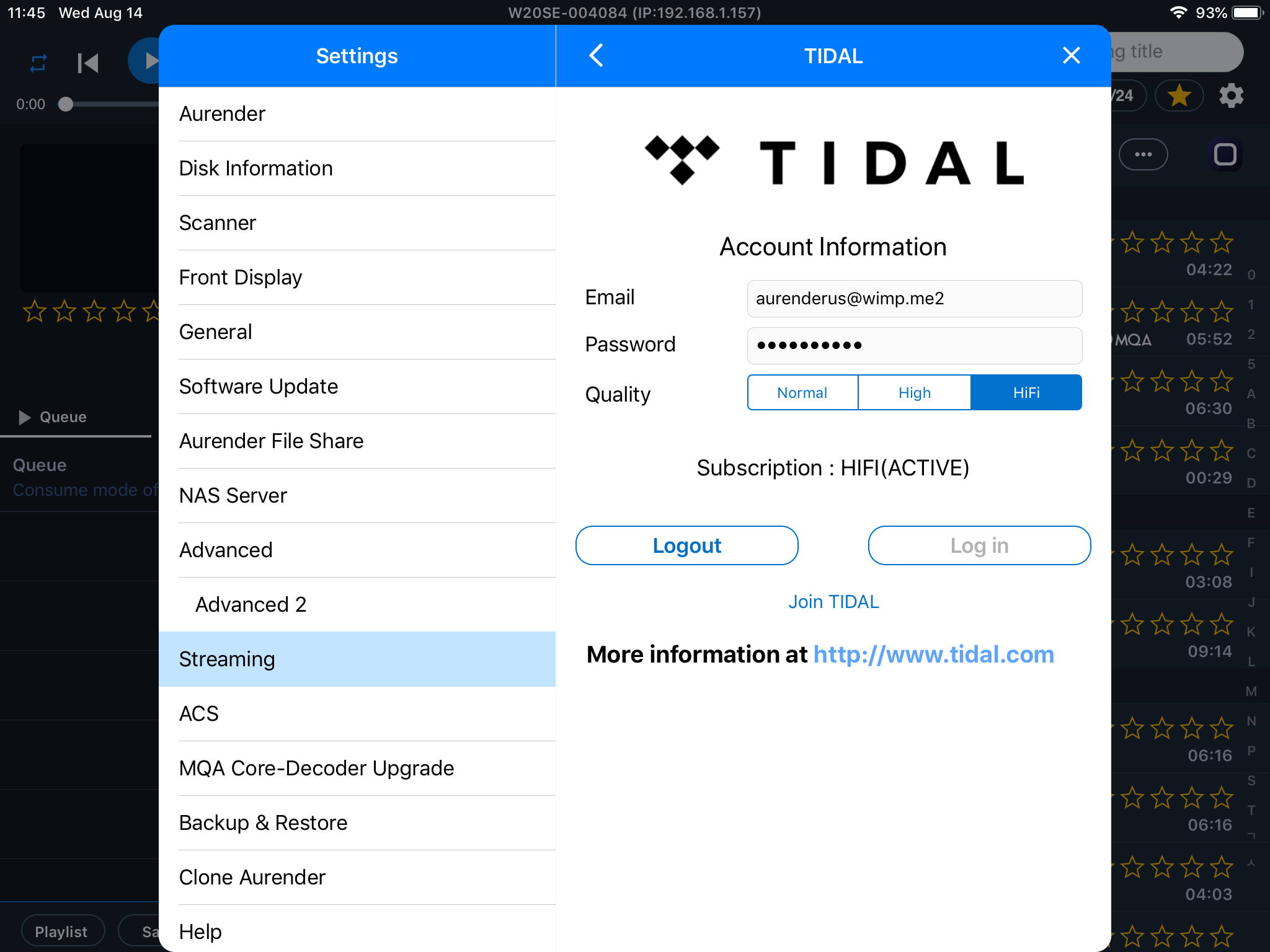 6. Change menu bar selection (for example, from Artist to Album or Album to Song).
7. You will see "TIDAL Icon" on the title bar and touch "TIDAL Icon".
8. Title bar display will change from Aurender to TIDAL and You will see the TIDAL menu and Albums.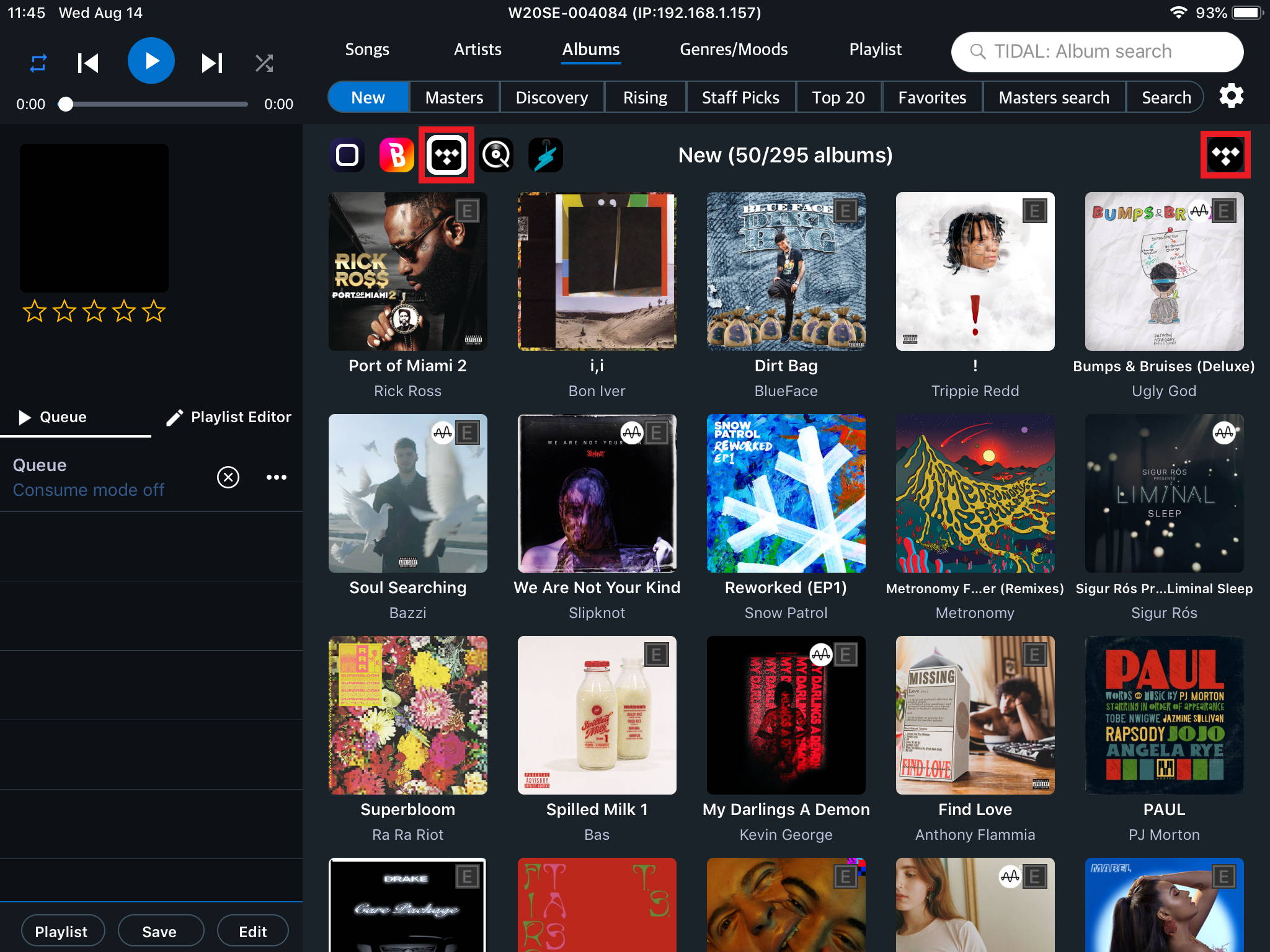 (If you cannot see TIDAL menu but only see waiting icon, exit the Aurender Conductor App and run the App again)