Astell&Kern Guide to DAPs, IEMs & More
Everything You Need to Know About AK Hi-Fi Audio
Astell&Kern is a company whose name tells a story. Astell means "star" in Greek, and Kern means "core" in German. Together, these words refer to the company's aim to continuously reach for the core of music — the "original sound." The name Astell&Kern speaks to the company's obsession with fidelity, ensuring the listener hears music exactly as the artist intended. With modern metals, sharp edges, and sleek designs, Astell&Kern products look like the future. High-end portable audio is something Astell&Kern does exceedingly well, and they have some of the best products out there.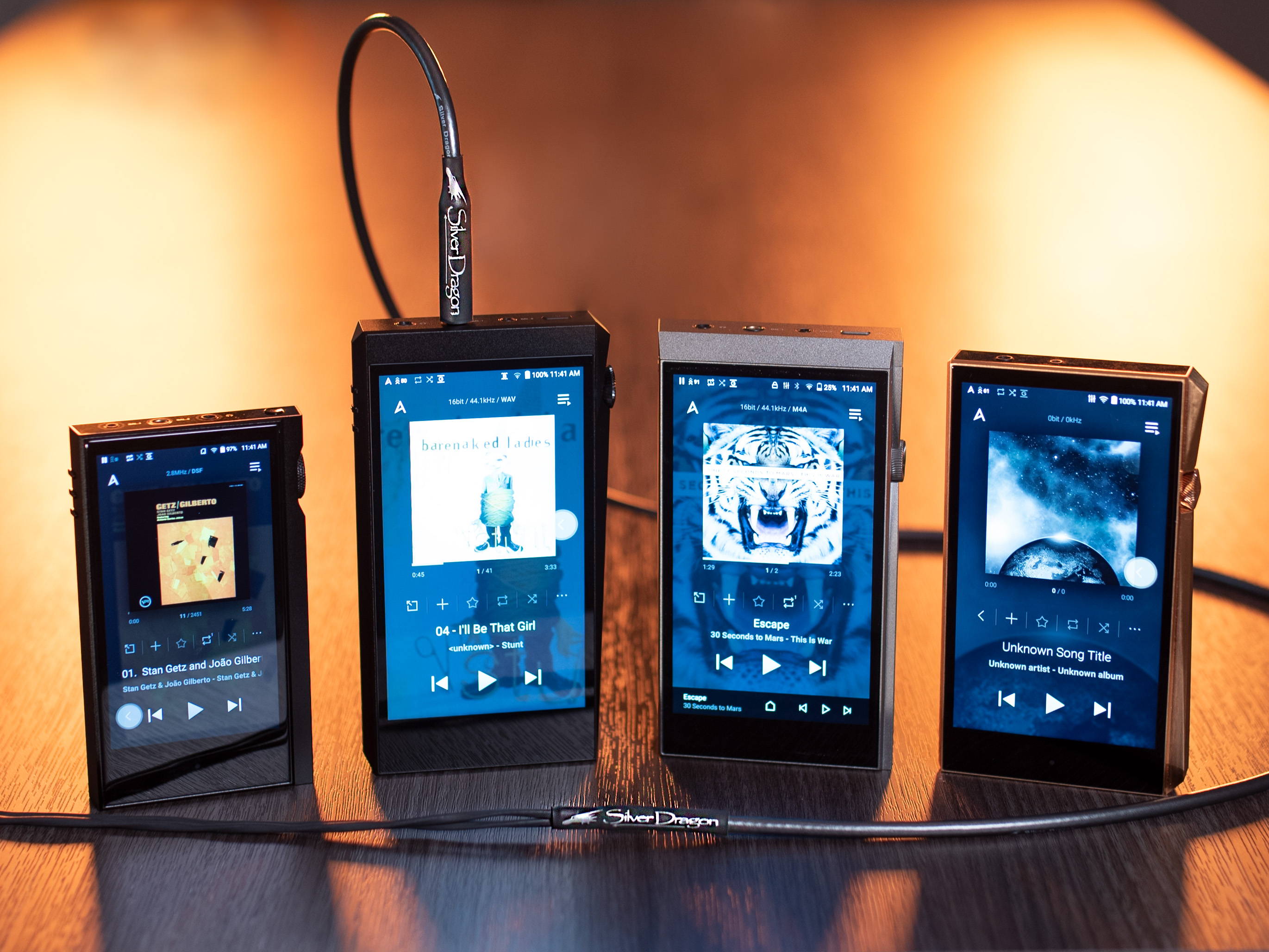 In 2012, a South Korean home electronics company called iRiver (now known as Dreamus) debuted the AK100 portable media player, an MP3 player for high-resolution audio. It was dubbed an "iPod on steroids." It cost $699, and it prompted questions like, "What does a $700 iPod sound like?" The answer was that it sounded really good, despite its price tag and lack of features like wi-fi. Later that year, after releasing the AKR01 in-ear monitor, iRiver launched Astell&Kern as a subsidiary.
"We use the power of music to change your life." -Astell&Kern
Astell&Kern is dedicated to delivering best-in-class high-resolution audio devices for the playback of MQS (Mastering Quality Sound) studio-quality audio. Combining design and engineering excellence, craftsmanship and high-quality materials with state-of-the-art audio technology, Astell&Kern's range of award-winning portable music players and IEMs deliver the ultimate listening experiences.
Astell&Kern products stylistically stand out from the crowd with their modern metals aesthetic, sharp edges, and sleek designs. AK digital music players look like the future. The company is best known for portable high-end music players, or hi-res "iPods." As consumers learn about the need for higher resolution music files to feed our high-quality media players, those made by Astell&Kern have thrived.
We think Astell&Kern makes some of the best music players in the world. Plus, their technology is easy to learn and navigate as a newbie or a technology wizard. If you love to listen to music "on the go" and want hi-fi sound, AK digital audio players (DAPs) are essential listening gear with Mastering Quality Sound (MQS).
MQS includes high-resolution digital music recording formats from 16-bit/44.1kHz to 24-bit/192kHz. Sound engineering tech-speak can be confusing. More is usually better. Higher amounts of information can mean better sound with crisper highs and fuller lows (bass). The trick is to process and play as much information as possible or as much information as your recordings started with in the first place. Playing all the high-res information captured during the music recording process is Astell&Kern's expertise.
Sound: Dynamic, rich, layered
The A&ultima SP3000 is the newest flagship product that is the essence of everything learned and engineered over the last 10+ years of digital music processing. Not only do does AK use the latest DAC and technology available in the SP3000, they use the innovative audio technology of TERATON ALPHA, AK's Ultimate Sound Solution, which has been refined for the SP3000. With the newly developed UX/UI, the SP3000 is focused on the process and experience of listening to music.
---
Sound: Warm and rich, with other options
The T stands for True, Timeless, Triple, and TUBE. The SP2000T is equipped with a portable-friendly dual-triode KORG Nutube. And with the SP2000T's Triple AMP system, you get sound options, allowing you to switch between tube amp mode (warm and nostalgic), op amp mode (clarity and dynamics), and hybrid mode. Equipped with four ESS ES9068AS DACs and 256GB of memory, the SP2000T is equipped with Wi-Fi and two-way Bluetooth. There's a 5-inch full HD touch display and 256GB of memory.
---
Sound: Full-bodied, clear, transparent
The SP2000 is the first to use separate, independent audio channels between the unbalanced and balanced outputs. It's equipped with two AK4499EQ DACs. The AK4499EQ DAC chip - one of the best on the market - uses the most advanced 'Current Output Architecture' technology. To take full advantage of this new architecture, Astell&Kern redesigned the Op Amp and analog amp block configuration completely. The new circuit design optimizes the current consumption and brings out the most from these new DAC chips. The combination of the SP2000 and AK4499EQ chips provide mind-blowing audio quality. The SP2000 has the most memory of any AK player — 512GB. That's 700-plus CDs or 8,000-plus tracks of FLAC files. You get about 8 hours of battery life, and a full charge in 2.5 hours.
A&futura – The evolution of a masterpiece.
A&futura is an ever-innovating lineup. It inherits the identity of Astell&Kern and expands the range of music through new and unique technology. Models: SE180, SE100, SE200.
Sound: Detailed and balanced
The SE180 was AK's first modular DAP. It comes with the default SEM1 module, with three other modules available for purchase separately. The SE180 features an innovative double-locking design that securely connects each component while providing smooth lines that naturally flow without any sense of separateness between the two pieces. By applying different DAC/AMP configurations and adjusting the tuning and outputs for each module, the user can choose the most suitable module for their sonic preferences for high fidelity audio.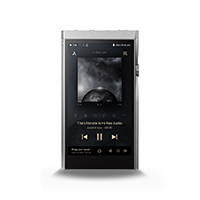 A&norma – Enjoy the Sound.
A&norma ensures the best sound quality wherever you are, thanks to its powerful battery life and excellent portability. DAPs: SR25MKII, SR1
SR25 MKII DAP Music Player
Sound: Analytical, detailed
The SR25MKII is the smallest and the least expensive AK DAP. It's a great entry into the AK lineup, and it's going to make your music sound way better than your phone or computer. The SR25 MKII offers more versatile connectivity options with the addition of a 4.4mm balanced output for the first time in an A&norma player. You'll get up to 20 hours of playback, more than enough to get you through your day. The top and bottom edges of the bezel are angled, giving the impression of a smaller rectangle floating freely inside the chassis. The pattern on the side is designed to draw attention to the volume wheel while conveying an impression of sound.
KANN Max Music Player DAP
Sound: Detailed and resolute
The KANN Max is AK's most powerful music player to date. Its size, sound, and power make it an imposing presence in the AK DAP lineup. The KANN Max is equipped with four ES9038Q2M DAC chips and supports up to 32-bit 768. You'll be familiar with the output levels if you know of or have the KANN Alpha or the ACRO CA1000. You can set the output level on these devices according to your power needs. The low output does 2Vrms unbalanced and 4 on balanced. Mid output level does 4Vrms on unbalanced and 8 on balanced. The high output level does 6Vrms on unbalanced and 12 on balanced. And distinctive to the ACRO and now the KANN Max is the super high gain level, giving you a whopping 8Vrms in unbalanced and 15Vrms in balanced mode.
---
Sound: Warm and full-bodied
The Alpha is powerful, customizable, and full of features. Dual ESS ES9068AS DACs give the Alpha a warm and full-bodied sound, but you can customize the sound with DAC filters. The Alpha was the 1st AK DAP to include a 4.4 balanced output port. The Alpha boasts noise-free output because AK builds in an independent structure that completely blocks interference from outputs that are not being used; they are switched off, preventing the noise from occurring. At 11.04 ounces, the Alpha is on the heavier side as DAPs go. You get a good 14.5 hours of playback time, and a full charge in 3.5 or 5 hours.
Sound: Analytical, detailed
The SA700 was the first DAP to use dual AK4492ECB DACs from AKM. They give a more analytical sound to the SA700, making it a good choice for critical listening. Highlights of this DAP include a retro design, featuring snazzy sliding cover to protect the microSD card slot on the bottom of the device, hearkening back to a classic and nostalgic design from Astell's earlier days. The SA700 has 128GB of built-in memory, 8.5 hours of playback, and balanced 2.5mm and unbalanced 3.5mm outputs.
KANN MAX
$1,299
Anthracite Gray
 
 
 
Aluminumm
 
2.68" x 4.6" x 0.92"
10.76 oz
4.1" Touchscreen
HD 720x1280
Quad-DAC:
ESS ES9038Q2M
 

USB Type-C Input
Outputs


3.5mm Unbalanced
2.5mm Balanced
Optical 3.5mm
4.4mm Balanced
Battery Life


13hr Playback
--
5.5hr charge (5V/2A)
3.5hr chg (9V/1.67A)
Storage


64GB Internal
microSD ≤1TB
 
Supports WAV, FLAC, WMA, MP3, OGG, APE, AAC, ALAC, AIFF, DFF, DSF, MQA
Windows 7, 8, 10 (32/64bit)
MAC OS X 10.7+
Wi-Fi, Bluetooth v5.0
Decoding


≤32bit / 768kHz
Native DSD
 
Frequency Response



±0.023dB Unbalanced
±0.026dB Balanced

±0.35dB Unbalanced
±0.072dB Balanced
Output Level


2-8 Vrms Unbalanced
4-15 Vrms Balanced
 
Impedance


1 Ohm (3.5mm)
1.6 Ohm (2.5mm)
1.6 Ohm (4.4mm)
Select a DAP to view and compare Specifications
KANN ALPHA
$1,099
Onyx Black



Aluminum

2.68" x 4.6" x .98"
11.14 oz
4.1" Touchscreen
HD 720x1280
Quad-Core Dual DAC:
ES9068AS
(8-channel)
USB Type-C Input
Outputs


3.5mm Unbalance
2.5mm Balance
Optical 3.5mm
4.4mm Balaced
Battery Life


14.5hr Playback
--
5hr charge (5V/2A)
3.5hr chg (9V/1.67A)
Storage


64GB Internal
microSD ≤1TB

Supports WAV, FLAC, WMA, MP3, OGG, APE, AAC, ALAC, AIFF, DFF, DSF
Windows 7, 8, 10 (32/64bit)
MAC OS X 10.7+
Wi-Fi, Bluetooth v5.0
Decoding


≤32bit / 384kHz
Native DSD

Frequency Response



±0.021dB Unbalance
±0.024dB Balance

±0.21dB Unbalance
±0.155dB Balance
Output Level


2-6 Vrms Unbalance
4-12 Vrms Balance

Impedance


0.8 Ohm (3.5mm)
2.0 Ohm (2.5mm)
1.8 Ohm (4.4mm)
Select a DAP to view and compare Specifications
Select a DAP to view and compare Specifications
Select a DAP to view and compare specifications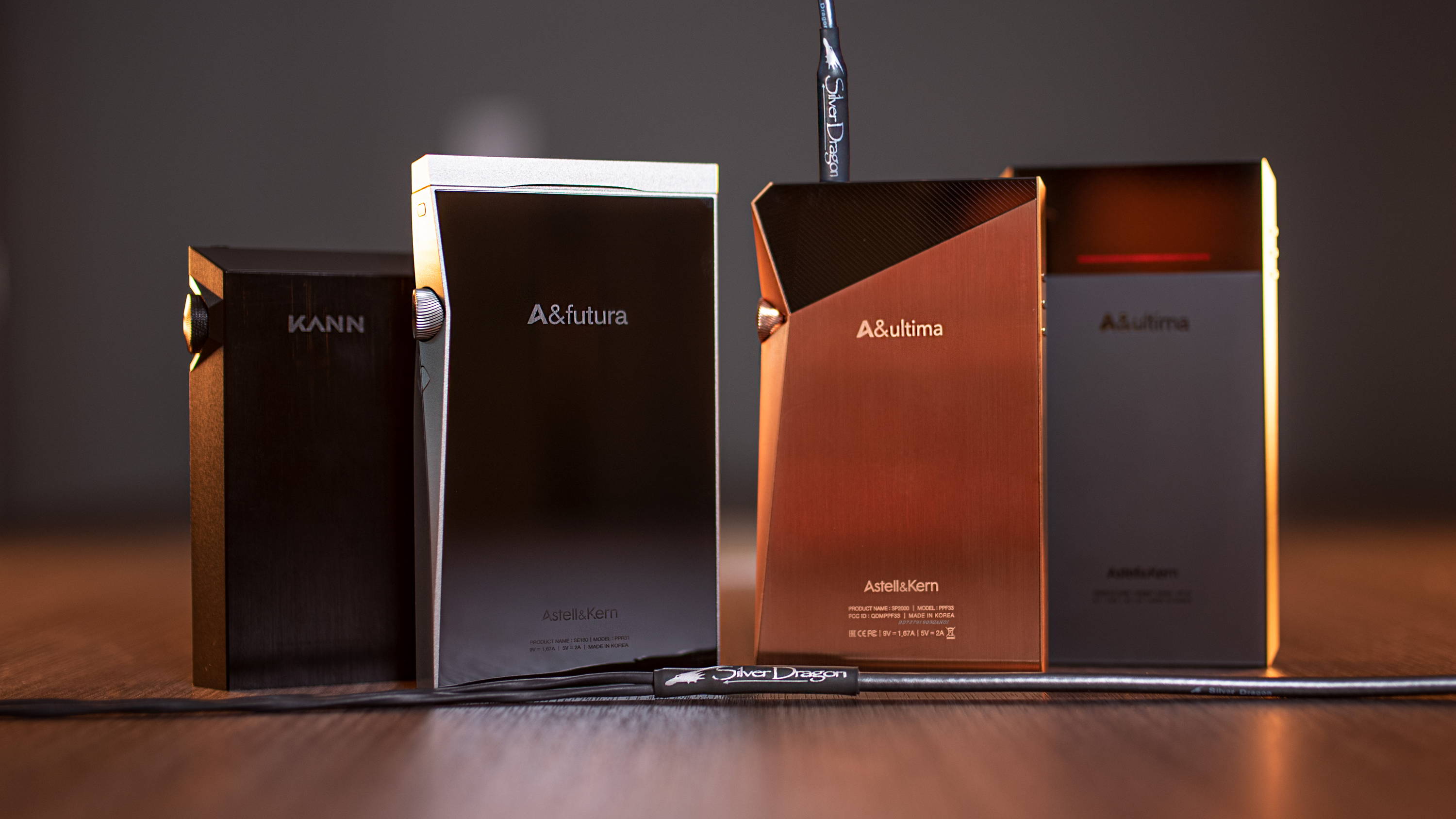 Which Astell&Kern DAP...
Is the smallest and lightest: SR25 MKII
Has the most sound customizations: SE180, SP2000T
Has the best battery life: SR25MKII
Has the most internal memory: SP2000
Sounds detailed and analytical: SR25 MKII, SE180 with SEM3 module
Sounds warm and full-bodied: SP2000T, SP2000, SE180 with SEM2 module
Is the most powerful: KANN Max and KANN Alpha
Popular with performing artists and audiophiles, in-ear monitors, or IEMs, are a fantastic option for people who want the fidelity of full-size headphones with the portability and convenience of earbuds. While Astell&Kern is primarily known for their digital audio players, they have come out with several fine IEMs over the years that echo the design elements and sound quality of their DAPs. Astell&Kern has teamed up with other audio manufacturers for many of their IEMs, including JH Audio, Beyerdynamic, and Campfire Audio. They also collaborated on a full-size headphone with Beyerdyn
ACRO CA1000 Portable Amp DAC
Sound: Detailed and balanced
The ACRO CA1000 is a product that breaks boundaries. It's a headphone amplifier and DAC - four ES9068AS DACs, to be precise. But it's also a DAP! AK calls it "carryable" because you can easily transport it. It's portable in the sense that there is no external power source, so you're never tethered to an outlet. The built-in battery provides 10-plus hours of playback, and the battery is fully charged in 2.5 hours. The tilting display can be adjusted to an optimal position depending where it is placed on your desk or table. The CA1000 supports four levels of gain settings so you can drive any headphone, including the most power-hungry. HiFiMan SUSVARA? No problem! The ACRO CA1000 can be used as a Hi-Fi audio system by connecting devices using a variety of digital inputs/output (Optical, Coaxial, Type-C USB) and analog inputs/outputs (RCA). And you get 2 balanced and two unbalanced headphone outputs.
---
CD ripping is simple and convenient with the AK CD Ripper MKⅡ. By setting up the ripping options in advance, the user can connect the AK CD Ripper MKⅡ and simply touch the CD ripping icon to begin. The connected Astell&Kern music player will access Gracenote's servers featuring the latest music data and automatically write the corresponding music information and album cover to the ripped music files. The user also has the option to manually enter metadata such as album title, artist, genre, and year of release for CD information that is not available on Gracenote. Furthermore, the user can set the ripping speed (normal / fast / very fast) and file format (WAV / FLAC) through the settings menu.
See this blog post about Ripping & Transferring Files on Your Astell&Kern Player.
---
With its compact size and uncompromising performance, the HC2 makes it easy to enjoy real Hi-Fi sound anytime, anywhere. High-resolution sound on streaming services allows you to fully appreciate the rich tones and emotional nuance of your music. However, as headphone ports disappear on smartphones, it makes it increasingly difficult to use wired earphones that deliver high quality sound, and people experience the limitations of wireless transmission and slow response speeds. Music lovers who wish to enjoy true high-quality Hi-Fi sound rather than what is currently being delivered by smartphone wireless standards and computers' built-in sound cards are becoming deeply concerned.
Streaming with Your Astell&Kern DAP
Streaming app such as TIDAL, Qobuz, and Spotify are available on newer Astell&Kern DAPs via Open APP Service. Open APP Service is available on:
Plus the SP1000, SP1000M, SE100, SE200, SR15, SR25, and KANN Cube.
The Open APP service allows you to install specific APK music streaming apps to your device. Open APP supports the following streaming services:
Tidal, Qobuz, Deezer, Spotify, Amazon Music, Pandora, SoundCloud, TuneIn Radio, myTuner, Sirius XM, DS Audio, Bandcamp, Melon, Bugs, Music Mate, AWA, QQ Music, KK BOX, KT genie, Joox, and Moov.
For those who enjoy streaming with Roon, the good news is that newer AK players are Roon Ready
What is Roon? Roon is a rich and engaging way to browse, organize, and listen to music. Artist photos, credits, bios, reviews, lyrics, tour dates, and composers are located automatically, then interconnected by links to build a surfable digital magazine. Roon is also a multi-room, multi-user networked audio platform, it offers features such as bit-perfect playback, DSD and PCM upsampling, multichannel support, and Signal Path display.

What is Roon Ready? Roon Ready network devices have Roon's streaming technology built in, and are certified by Roon Labs to provide the highest level of quality and performance in network streaming. Being Roon Ready means that Astell&Kern players transparently discover and connect to Roon without any configuration, and bit-perfect audio is delivered from Roon to the player. This allows you to stream music from your device using Roon as your music management and playback engine.
In 2019, the SP1000 and the SP2000 became the first AK DAPs to be certified as Roon Ready. The following Astell&Kern DAPs are compatible with Roon:
SP2000 (with March 2021 firmware update)
SP1000 (with March 2021 firmware update)
KANN ALPHA (with a June 2021 firmware update)
SP1000M (with a July 2021 firmware update)
SE180 (with August 2021 firmware update)
SE200 (with September 2021 firmware update)
SP2000T (with a December 2021 firmware update)
ACRO CA1000 (with a March 2022 firmware update)
KANN Max (with a July 2022 firmware update)
Check out this blog post for more: Astell&Kern + Roon: How to Set Up Your Music Player as a Roon Endpoint
AK File Drop
AK File Drop makes wireless file transfers simple. Using AK File Drop, you can freely transfer files wirelessly through a PC, smartphone, or FTP program on the same network. Music file management is now possible with a wireless solution. Whereas BT Sink can stream your music from another device, AK File Drop can actually transfer those files to local storage on your device.
Check out this blog post for more: How To: Astell&Kern File Drop
BT Sink
BT Sink connects your AK player to an external device via Bluetooth, similar to connecting a smartphone with a BT speaker. Music from an external device, such as a smartphone, can now be played back in high quality on your applicable AK DAP using BT Sink. This is pretty cool, especially if you have a large music library on your phone or source device. Being able to connect it via BT makes for an incredibly versatile device and allows you to access your music if you can't fit it all on the music player.
Check out this blog post for more: How to: Astell&Kern BT Sink
Ripping & Transferring Files On Your Astell&Kern Player
Since as long as we can remember Astell&Kern players could not transfer files from internal storage to external expansion cards within the device itself. Until now. A recent firmware update now allows you to transfer your music files from internal storage to your SD cards all within the music player's menu. In the past if you wanted to transfer files from one to the other, you would be required to connect your music player to your computer to manually cut-and-paste the files, or you would have to remove the SD card and transfer files directly using a USB card reader. Check out the blog post for more: Ripping & Transferring Files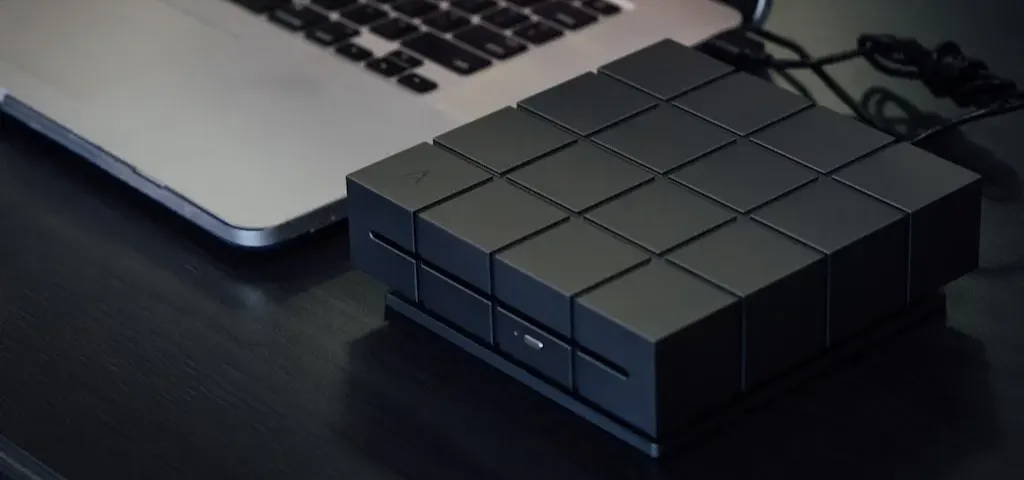 Connecting Your Astell&Kern DAP to an External DAC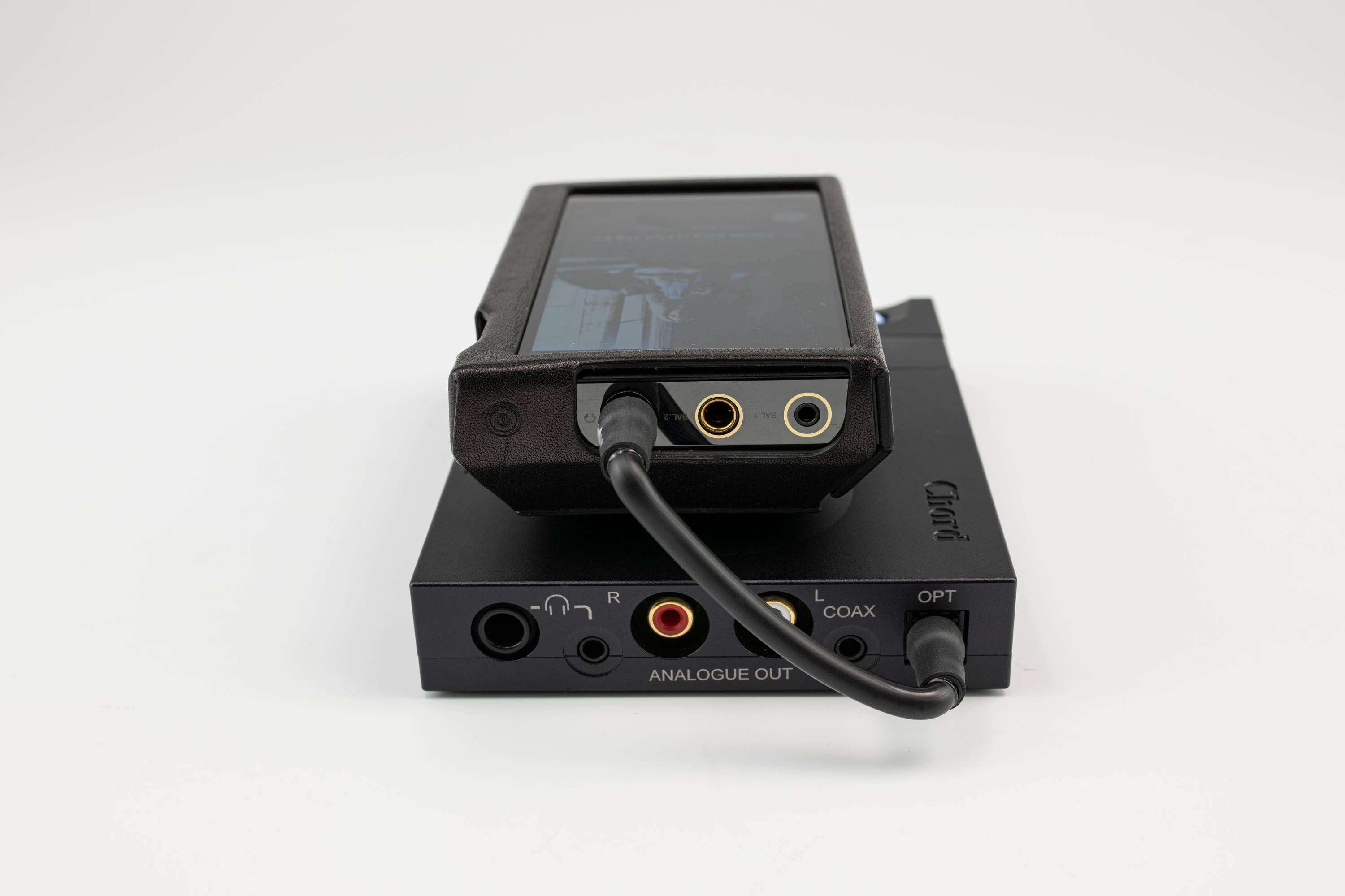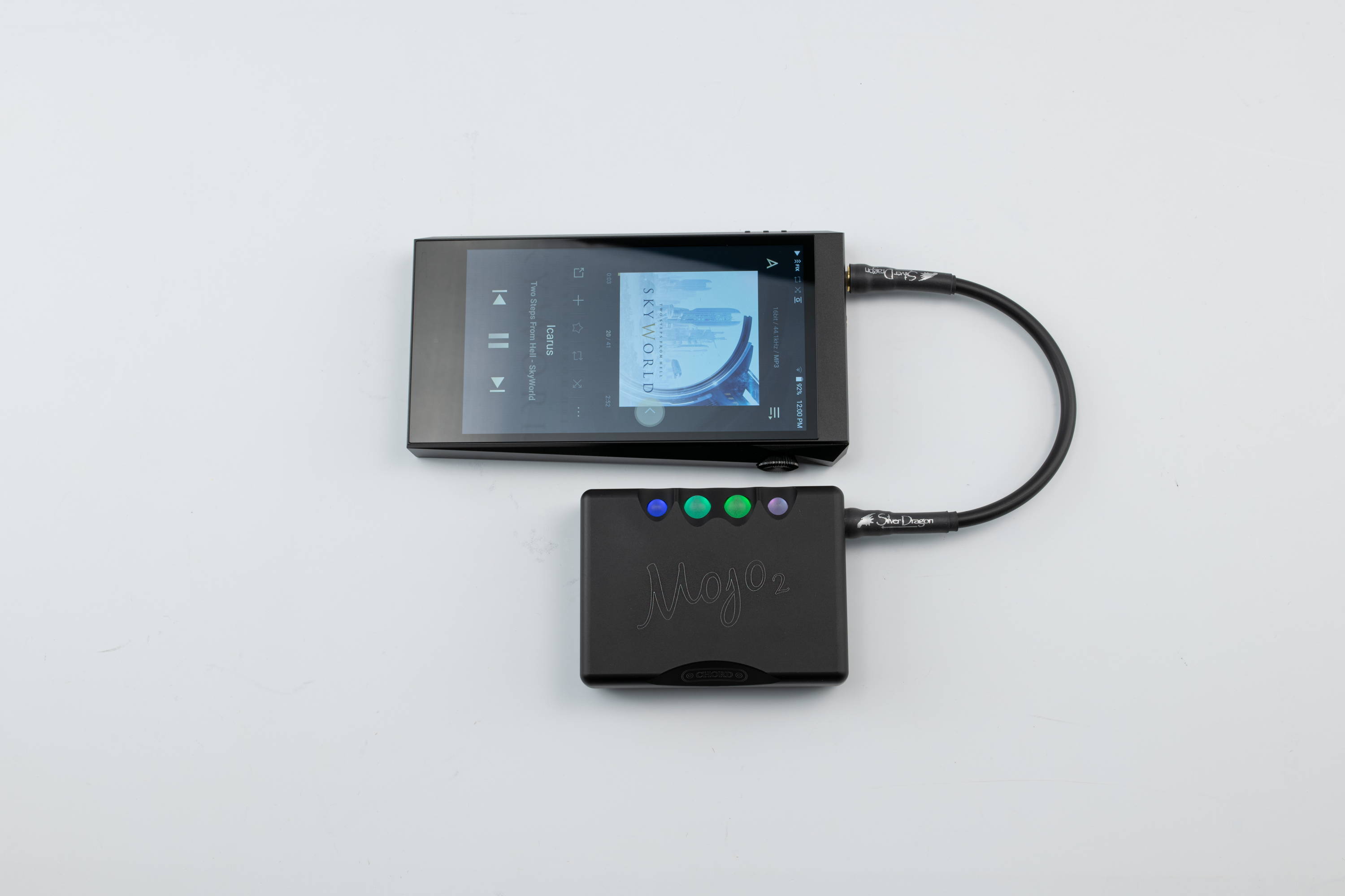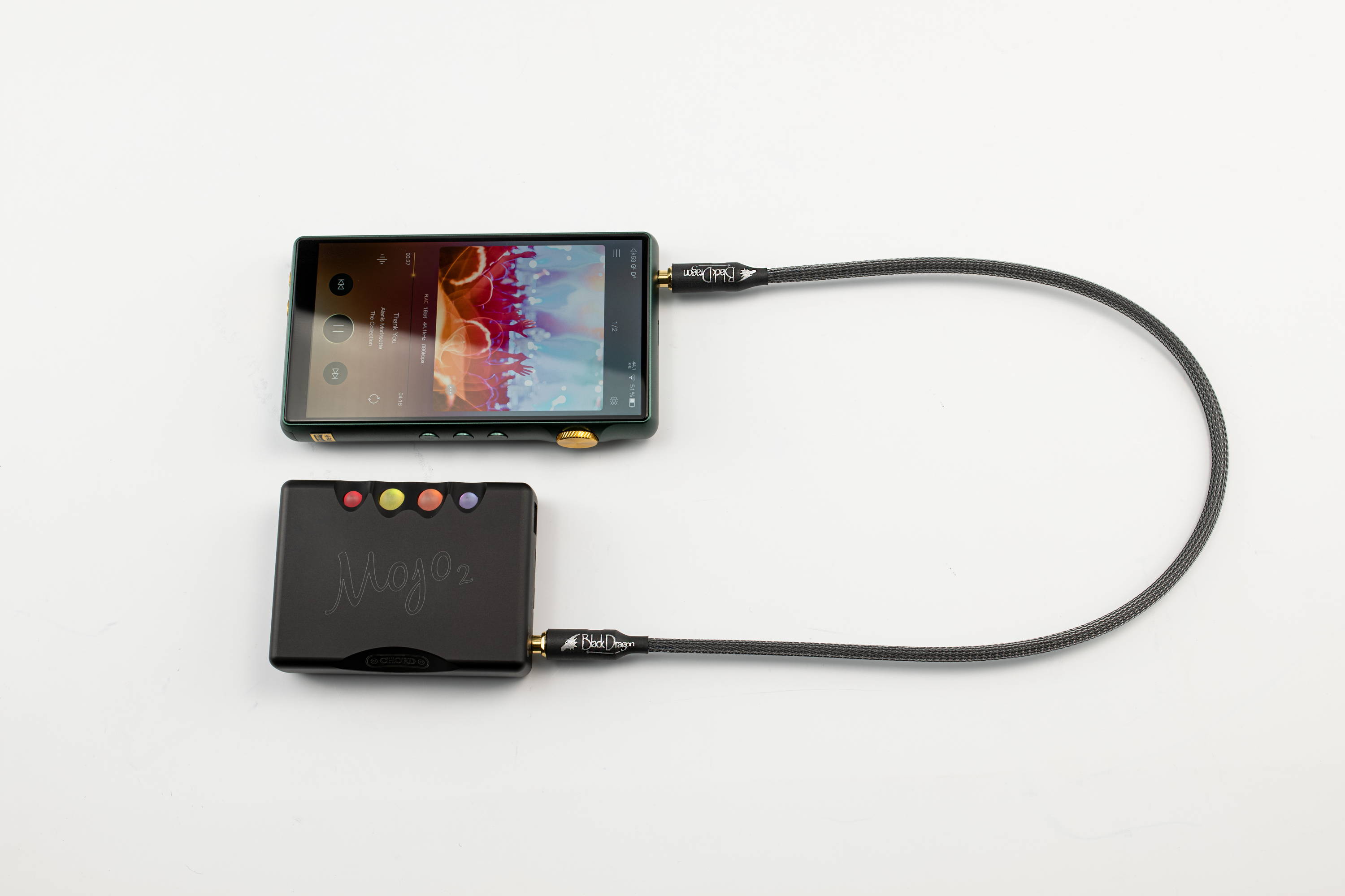 The DACs in Astell&Kern music players are great, but if you own a DAC that you prefer, you may connect it to your AK DAP via a Silver Dragon Toslink or USB Cable.
We make two Silver Dragon Toslink cables to fit your needs. The Silver Dragon Toslink Form Fit Cable is designed specifically to fit between your AK music player* and the Chord Hugo/Hugo2 or Chord Mojo/Mojo2. Note that you cannot switch a Toslink form fit cable between different devices because it will not fit. If you want that flexibility, the Silver Dragon Toslink Digital Cable can fit multiple devices.
*Except SP1000M, SE200, SE180, SE100, SA700, KANN, SR25 mkii, SR25, SR15, AK70/AK70MKii, and AK Jr.
Connect Mini Toslink into the headphone output of your AK DAP. Connect Standard Toslink into the OPT input of the Chord Hugo.
For USB options, we have the Black Dragon Form Fit USB Cable and the Silver Dragon Form Fit USB Cable. The 3" RT USB B Micro to RT USB B Micro OTG version is perfect for connecting your Chord DAC to an AK DAP.
---
TERATON ALPHA
TERATON ALPHA is AK's ultimate Sound Solution to produce audio playback that is close to the original sound through the use of effective power noise removal, efficient power consumption and amplification without compromise through the audio output interface.Many people think "It is the DAC that determines the sound in the DAP, and in the end, if you use the same DAC, the sound will be similar for each product." The DAC does play a large part of the sound signature in a DAP, but it's not the only factor that determines the level of sound.
DAPs can be largely divided into three sections: power, amplifier, and interface.
Power: A&K's audio technology effectively removes power noise and converts the signal, which is essential to the power of the audio.
Amplifier: The reason why the same DAC produces different sound signatures is because of differences in amp design. A&K's advanced AMP technology features efficient power consumption and powerful amplification that delivers performance without compromise.
Interface: The audio interface that converts digital signals to analog and outputs then is composed of technology developed by AK that has been enhanced over the years.
TERATON ALPHA features Astell&Kern's patented technologies that are the result of tens of thousands of hours of continuous research and development to produce sound close to the original sound the artist and producer intended.
ReplayGain
ReplayGain allows your audio player to automatically adjust the volume level between tracks in order to maintain a consistent playback level. ReplayGain supports up to 24bit/192kHz sound sources.
Choosing an audio cable may be your last consideration, but it's certainly not the least. Cables are the icing on your audio cake, and they can make or break your listening experience. At Moon Audio, we craft custom cables to improve the sound of your headphones and other audio gear.
Your choice of cable is going to depend on a couple of factors, the first being the sound signature of your DAP. We recommend the Silver Dragon for warmer DAPs and the Black Dragon for more analytical-sounding DAPs. That being said, the sound signature of your headphones is also going to be a factor. Bottom line: If you are looking to add weight and warmth to the overall sound, or if you want a smoother top end, go with the Black Dragon. If you are looking for more detail, clarity, and top-end sizzle, go with the Silver Dragon.
Why Dragon Cables?
Generally, stock audio cables are manufactured with subpar materials, metals with impurities, poor geometries, and an overabundance of layers to make them look and feel like a fire hose. Inconsistency and lack of quality control in stock cables can lead to poor sound quality and a veiled sound vs what the musician intended for you to hear and feel from the music. Dragon cables are handcrafted to the highest standards and made to order according to your specific needs. At Moon Audio, we create a custom cable for you using the highest quality UP-OCC silver or copper conductors that can be manufactured. UP-OCC metals are void of impurities and are optimized for signal transfer and sound quality. We have one of the largest collections of audio and headphone connection options available online and we create limitless audio cable options depending on your specific gear and needs.