Angels and Demons - A Portable Headphone Amp Battle of the Ages

The Angel and the Diablo. A match made in....heaven? Hell? I'm not sure, but I don't think it's a coincidence that two of the most popular and arguably best portable DAC amps on the market at this price range are set apart from each other in this way. Red versus Blue. Angel versus Devil. It's fun - and we need more of this in the industry. Okay, so fun talk aside, how does the Angel stack up to the Diablo? Apart from the color and name, they look like pretty similar DAC amps. Earmen and iFi Audio are some of our favorite entry/moderate-level brands at Moon Audio because they offer incredible value and features for the price. They make legitimately great-sounding audio gear, and it was just a matter of time before we took a closer look at these two portable DAC and headphone amplifiers. So without further adieu...
Both Diablo and Angel have lots of power in a portable package
Great selection of I/O, Balanced and Single-Ended options
Superb sound from each & well-implemented DACs
Portable or desktop applications
No bells and whistles
Pricey
It's hard to miss the iDSD Diablo - its bright red chassis and battery-pack form factor. It's functional rather than aesthetic to me, but that's ok because the Diablo is a no-frills power box of sound. On the front face of the amp, you'll find an unbalanced quarter-inch headphone jack, a balanced 4.4mm jack, a three-way switch for the gain settings, an LED indicator, and the volume control knob which doubles as the on/off switch. The back of the unit is also well equipped with a SPDIF input, a 4.4mm balanced output, a USB-C power port, and iFi's male-USB type A input for connections to various cable options like a CCK. The gain switch has three modes: Turbo, Normal, and Eco, setting the output power needed for what you need. The materials, connectors, and overall feel of the headphone amplifier are quality. Despite the elongated size of the headphone amp it's not heavy or unwieldy to carry, which is great for overall portability.
What I really appreciate is that they've included a barrage of accessories with the Diablo – a wall charger, USB 3.0 cable, a USB type A to type c cable, a quarter-inch to 3.5mm adapter, a square to round fiber conversion head, a USB type c connector for the power supply, a 4.4mm to twin XLR cable, and a really nice travel case which stores the Diablo and all accessories nicely. It's a pretty quality package all around, and I really appreciate it when companies consider the complete user experience and not just focus on the main device, leaving the cables, cases, and other necessities as an afterthought. Good on you, iFi.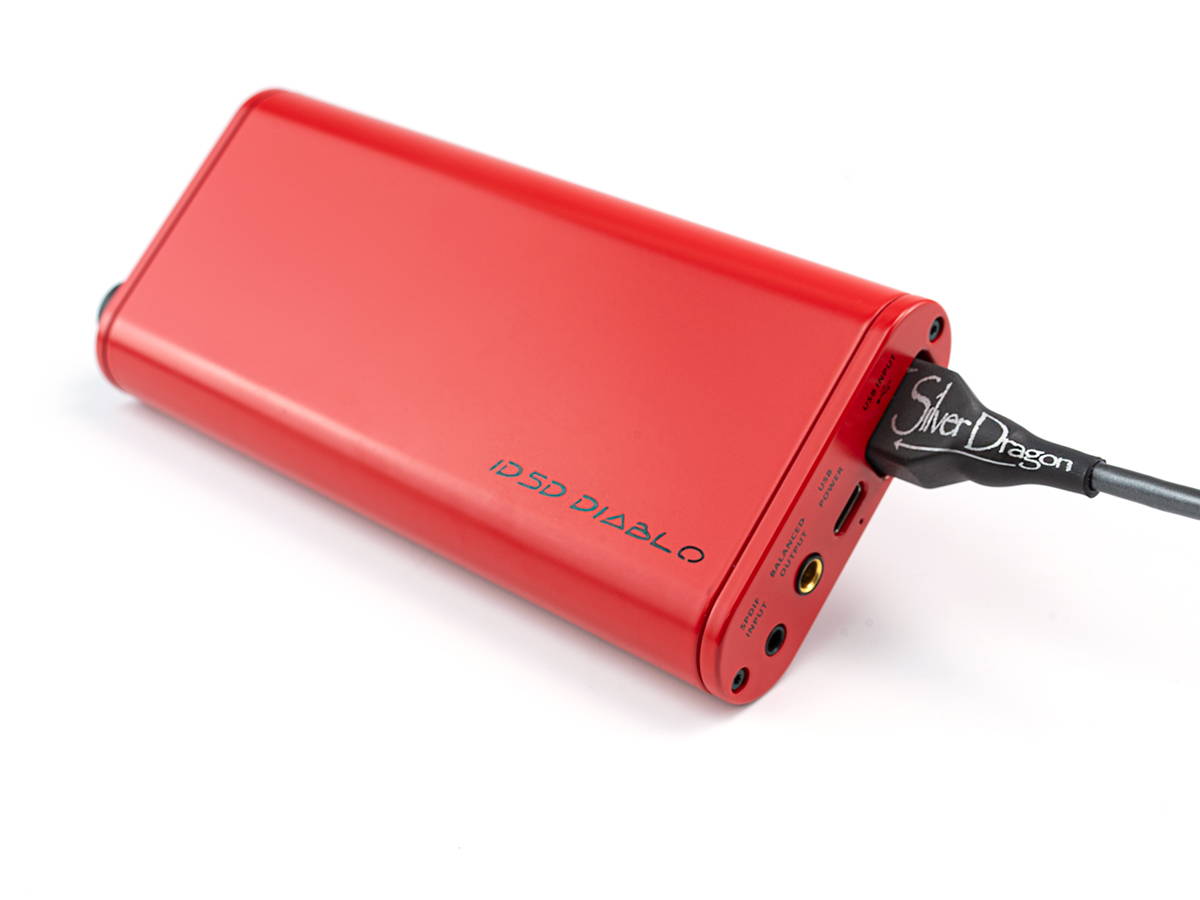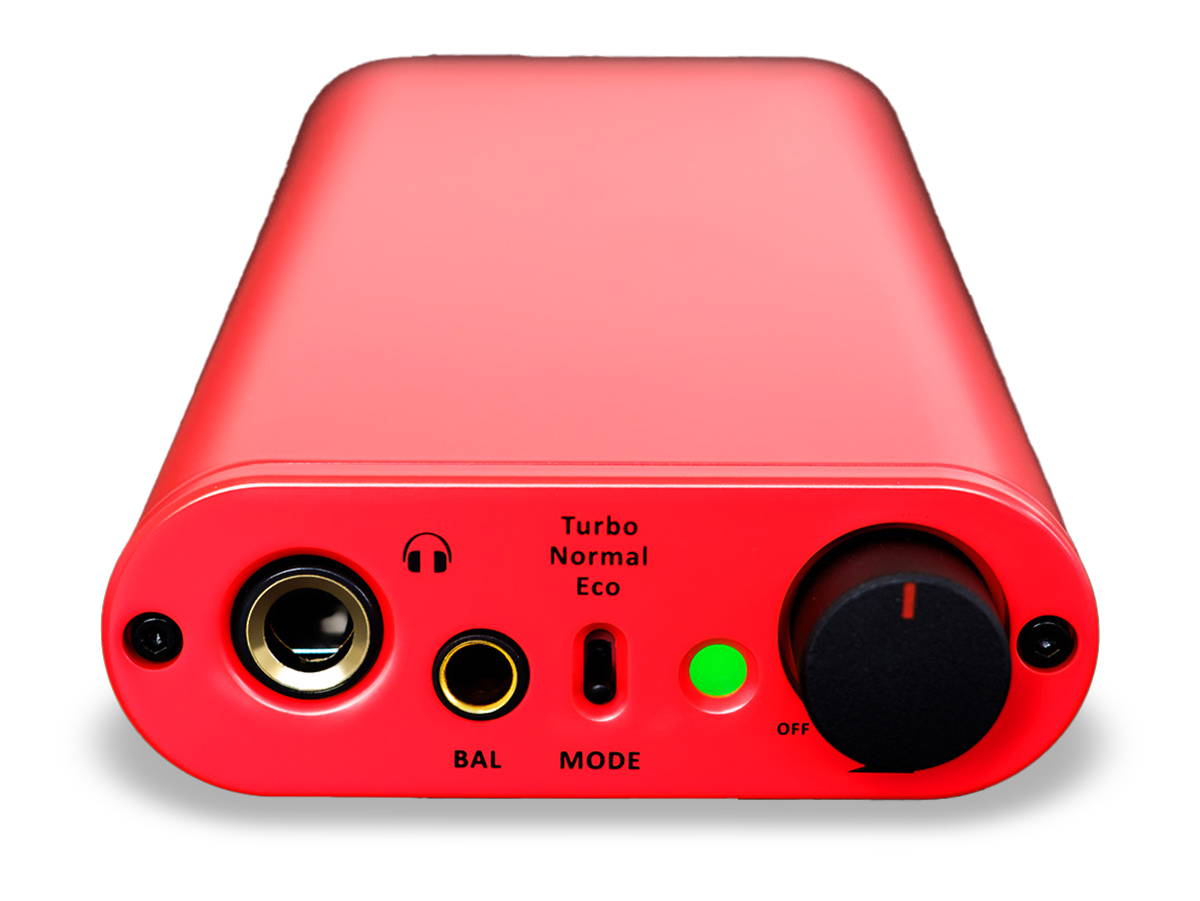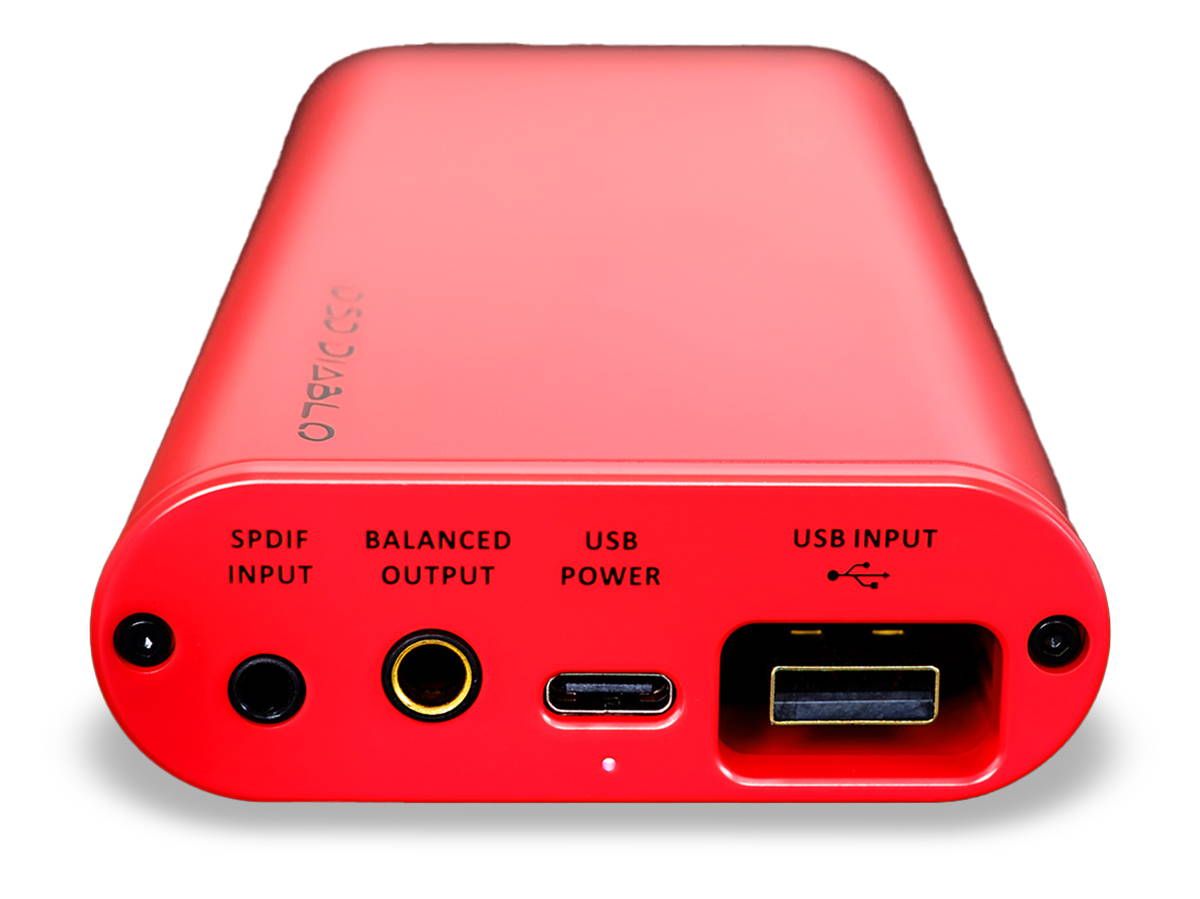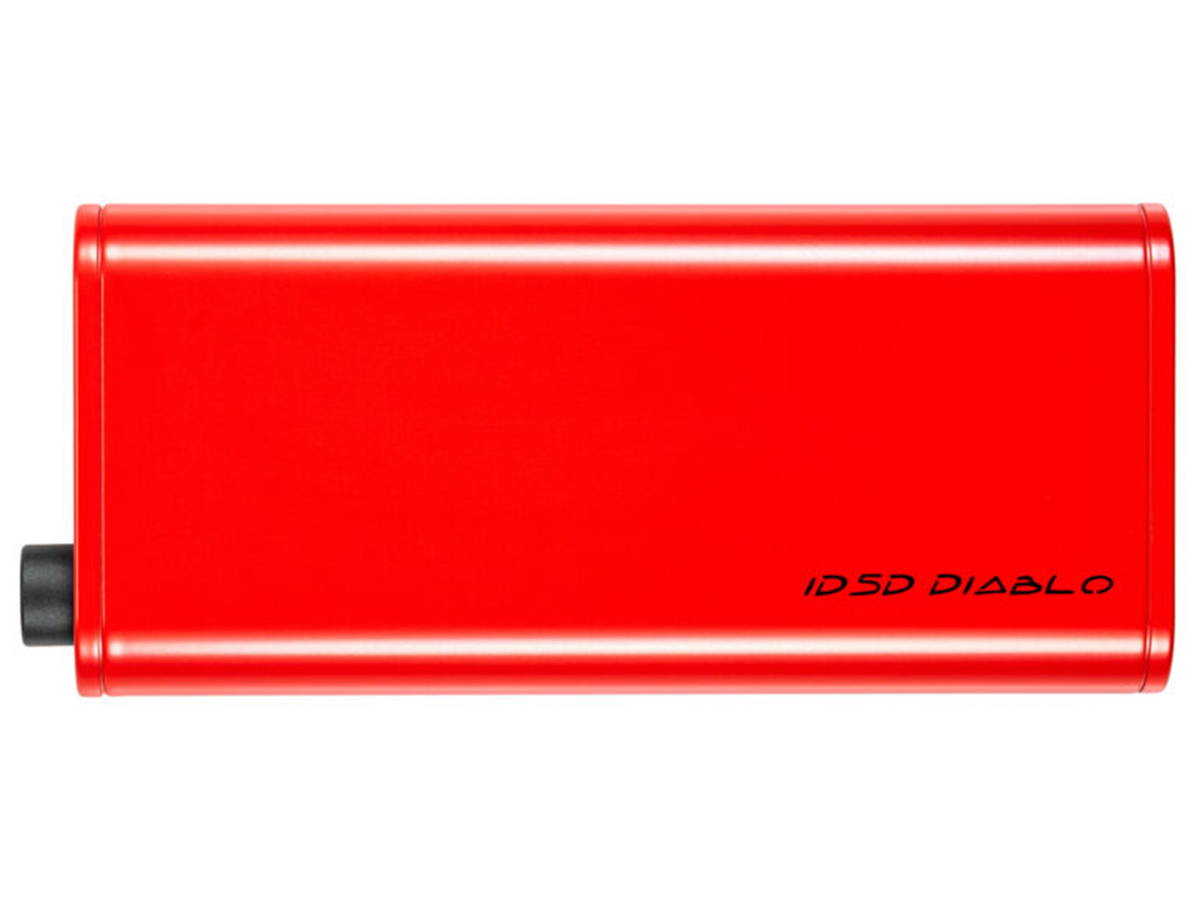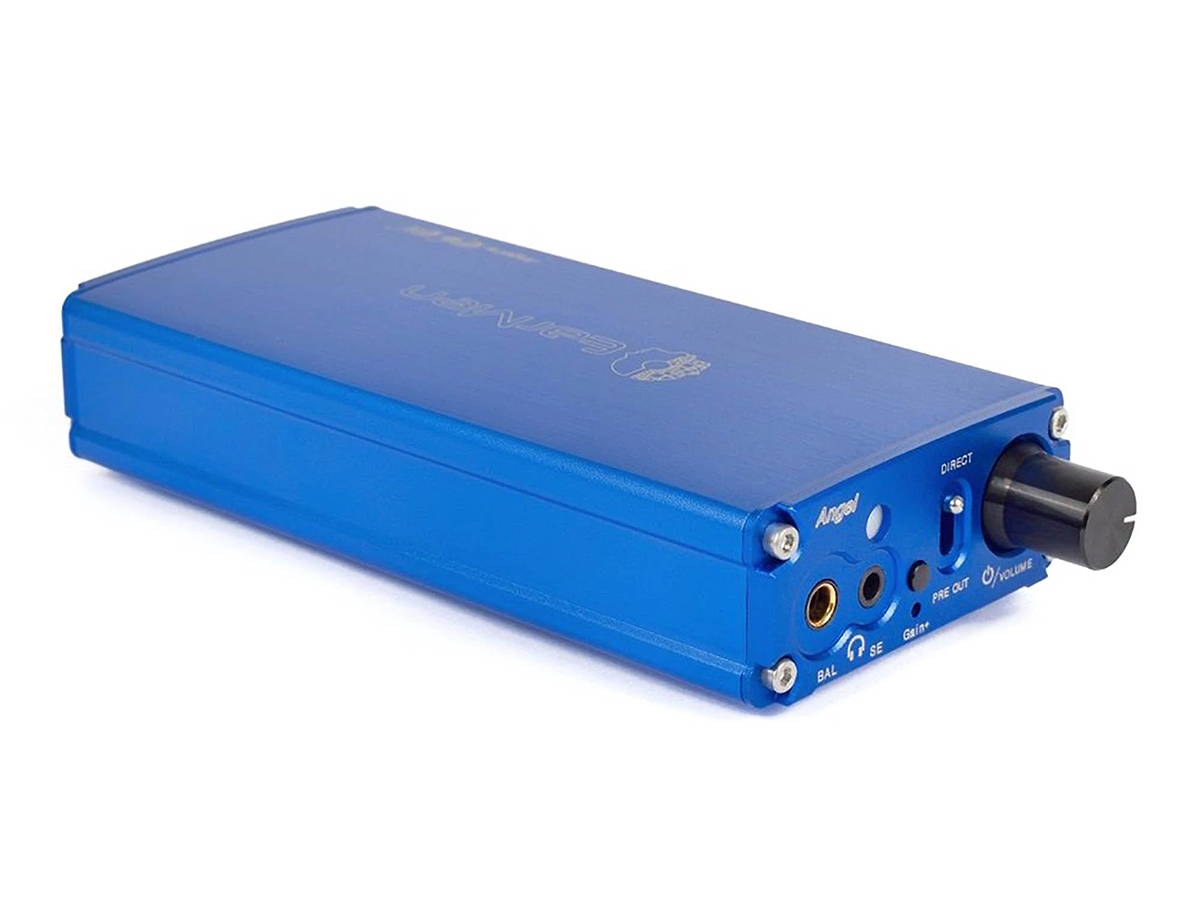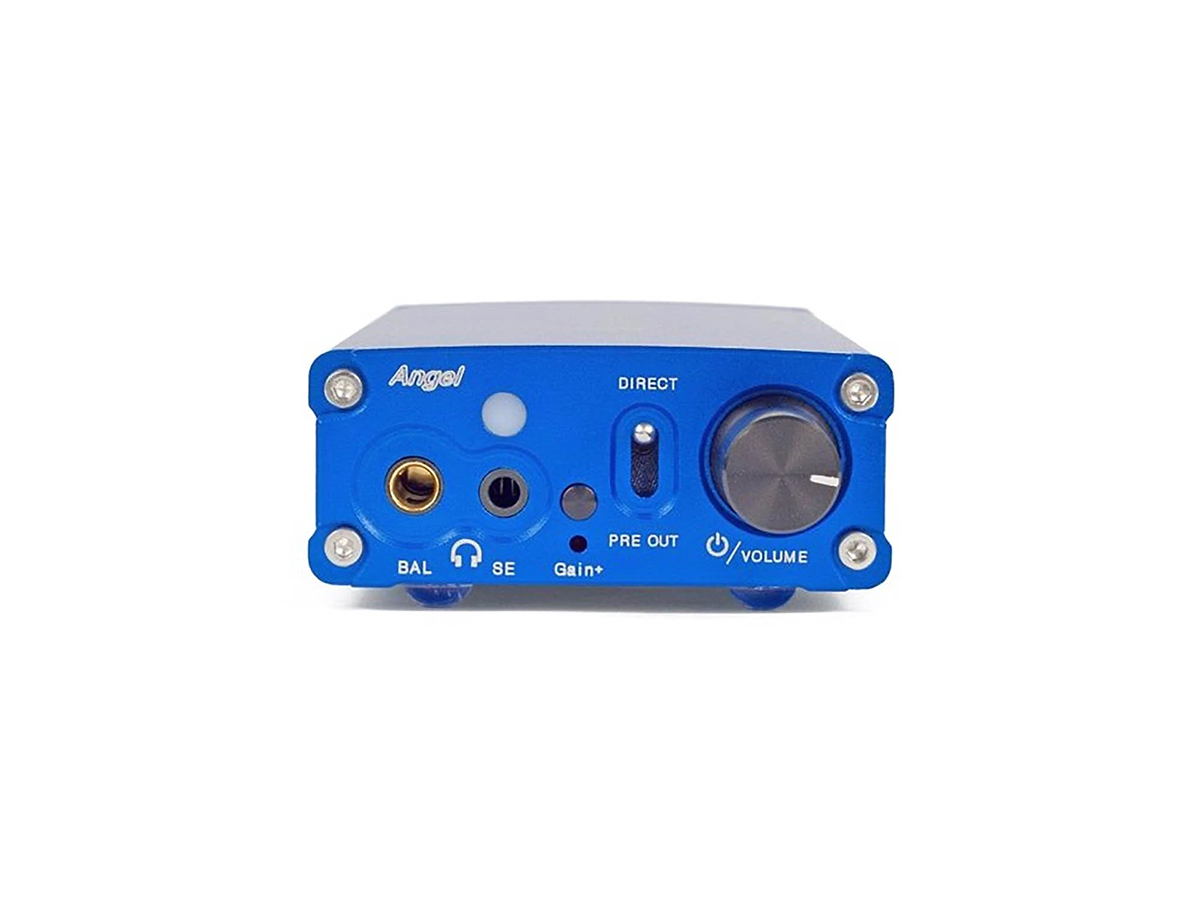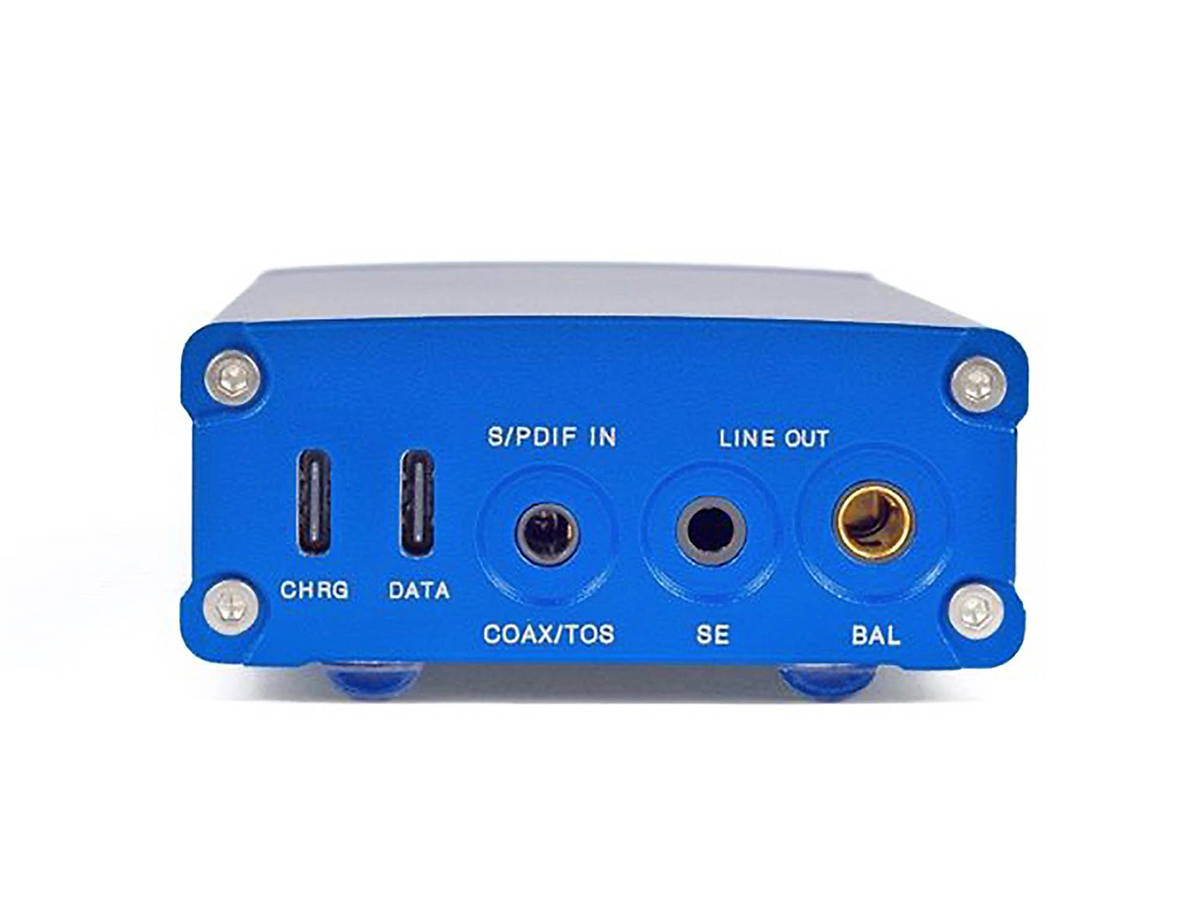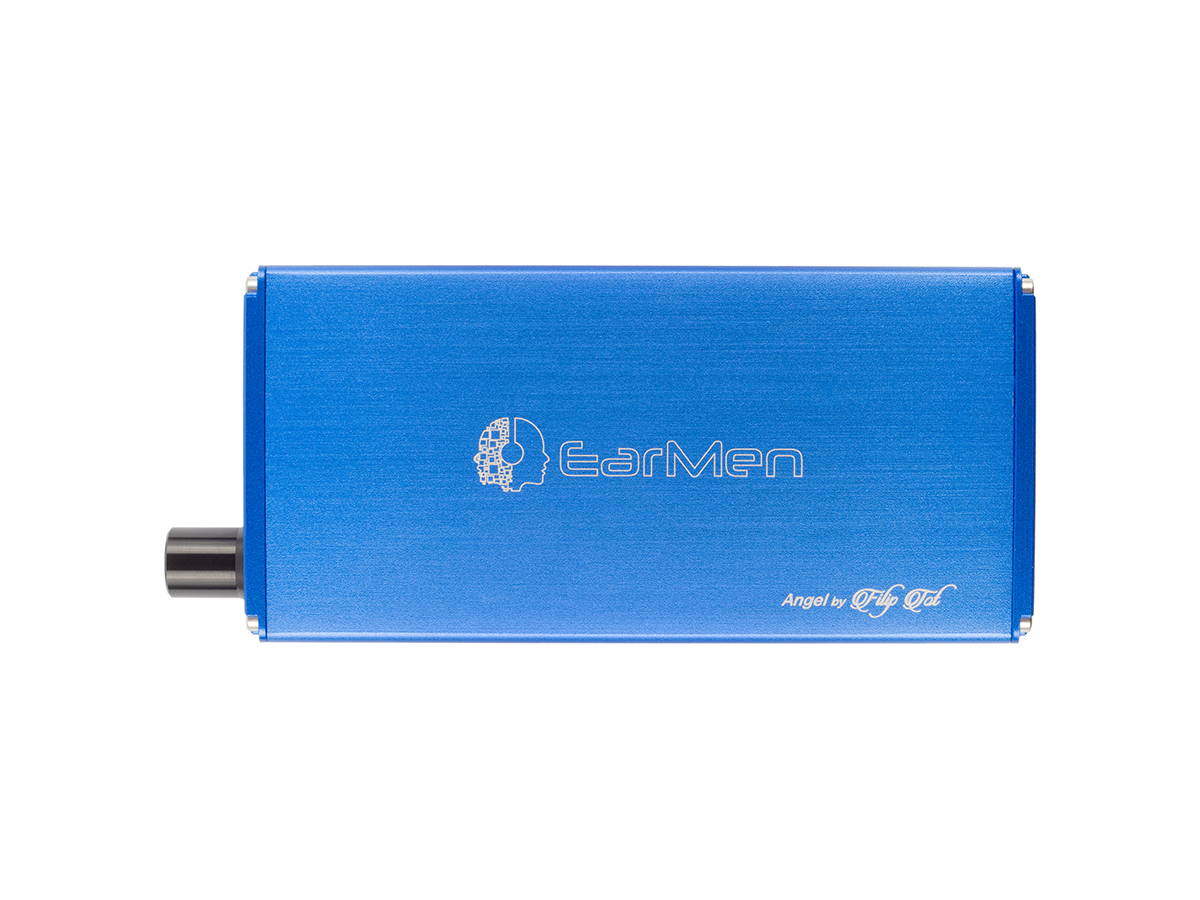 The Angel, on the other hand, has a stunning metallic blue color scheme and a rectangular chassis design. It's a touch shorter than the Diablo, but has a longer volume knob that reaches to about the end of the chassis on the Diablo for size comparison. The Diablo's volume knob is about half the length of the Angel's, making the Diablo amp just about half an inch longer overall. On the front of the Angel, you'll find a 4.4mm balanced headphone jack, a 3.5mm single-ended jack, a gain button, a two-way switch for direct or preamp-out, and the volume knob which doubles as the on/off switch. On the back of the Angel, you have a USB-C charging port, USB-C port for data, SPDIF input, a 3.5mm single-ended line out, and a 4.4mm balanced line out.
Unlike the Diablo, the Angel comes with minimal accessories: a USB-C cable. That's it. It's not a bad thing, because it's basically all you need, but it would have been nice to have some cable variety for various connectivity options. Like the Diablo, the weight is great for portable applications. I do find it strange that the Angel has vertical USB ports (which I'm sure they did for space-saving reasons), but that might end up in some cable twisting, especially if you have some shorter-length cables for mobile use. A small gripe overall, and I'm happy with the port selections on both of these models. Excellent build quality with both models, compatibility with a plethora of devices, high-quality digital-to-analog converters, and other internals; there's not too much difference between the two at this point in the comparison.
Diablo
I'll be straight up and honest with you – I've been seriously impressed with the sound coming out of these iFi products for what they asking for them. For example, I mean, some people even said they liked the sound of the Gryphon over the Mojo 2. That's fine. I didn't personally, but again, everyone hears differently.
So let's talk about a few things here. iFi has some amazing portable devices – just check out our Gryphon review if you are considering a great-sounding DAC amp with more features than you can shake a stick at. The Diablo on the other hand, well, doesn't. No stick. No features. I mean, iFi literally takes all the bells, whistles, and gimmicks away and instead focuses on two things: power and sound. That's it. The two things a DAC amp should do well, and it does. The Diablo, like other iFi devices, uses burr brown DAC chips. It's a natural-sounding chipset, with some great low-end extension thanks to the power packed in this thing. The sound itself is crisp with plenty of detail, but great resolution across the frequency spectrum. It just sounds good. The Diablo provides some incredible layering and depth to the audio that I've only heard in desktop setups, and the fact that you can take it with you just makes it that much more stunning.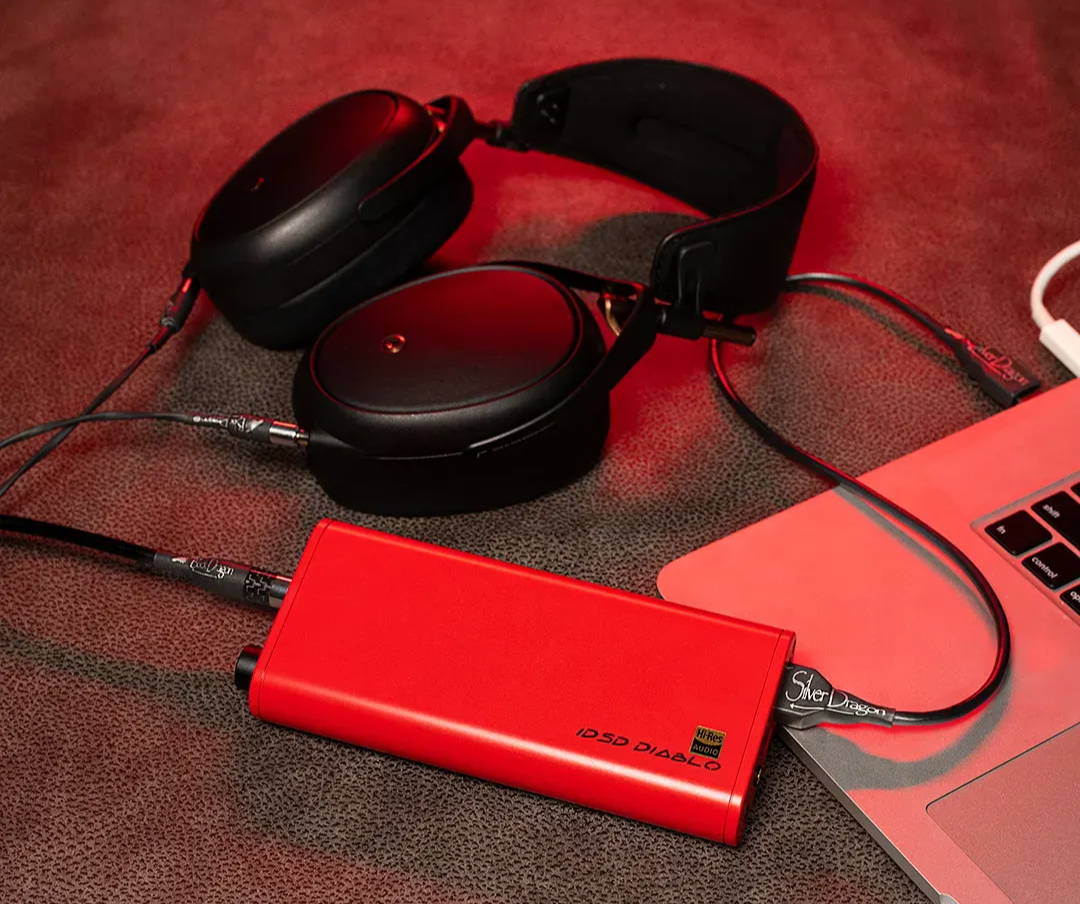 The factor that sets it apart from not only the other iFi portable lineup but other DAC amps on the market is the power under the hood of the Diablo. It's impressive, to say the least. You can run the Diablo in Eco, Normal, and Turbo gain modes. iFi rates Eco for high-sensitivity IEMs with a 12-hour battery life, Normal for medium sensitivity headphones with a 9-hour life, and turbo mode for the most demanding headphones at a 6-hour life. With single-ended connections, you're looking at around 8.5 volts at 32 ohms and around 9.6V at 600 ohms. In balanced mode, it's about 12.6 volts at 32 ohms and 19.2 volts at 600 ohms. Now I had some of our engineers help me out with the math but that's putting the Diablo in Astell&Kern ACRO and KANN Max territory with power output. If you have planars or full-size headphones that are harder to drive then you'll really benefit from the Diablo sound-wise. It's always impressive to me when I hear or experience something new out of a track or performance that I've heard literally hundreds of times over many years, and I tack that up to a good-sounding piece of HiFi gear. The Diablo is just that. You can check out our full review of the Diablo for more sound impressions here.
Angel
The Angel is equipped with the very versatile and popular ESS ES9038Q2M chip that has great SNR and THD-N measurements. It's a great-sounding DAC and is capable of decoding up to 768kHz/32-bit PCM, DSD256 via DoP and MQA Studio. I think ESS chips lean on the more detailed side of things when compared to their AKM counterparts, and this is the case too when sizing the Angel up to the Diablo's burr-brown chipset. The Angel has some great transparency across the spectrum and certainly shows off its attention to detail and clarity in everything I threw at it. Classical and Jazz sound expansive, and the presentation is surprisingly impactful for rock genres as well. The Angel is able to produce some nice and thumpy low-end - tight but not restrained. Kick drums and bass guitars have a natural resonance that comes out in the performances - something I can't say about many portable DAC amps out there.
Vocals really shine with the Angel. There's a clarity in the midrange - I hear a slight boost in the upper mids that helps the singers not get lost in the mix with the rest of the instruments. This can be an issue in lots of live performance recordings, but I'm pleased with the Angel's sound and ability to recreate dynamic and impactful performances from both live and studio recordings.
The Angel is also a fully balanced DAC amp. There are no changes in the audio signal from the DAC to the output. Earmen designed the device so that there are no additional capacitors or components that would introduce distortion or noise throughout the entire path of the audio signal.
Comparison
When it comes to comparing the Angel to the Diablo there are some things to consider. Both DAC amps sound great, there's no denying that. The Angel is more detailed than the Diablo, showing off more clarity and mids which make it a great choice for vocal-centric genres. The Angel also has a much tighter bass response than the Diablo, sounding a bit more punchy and still providing great low end. The Diablo on the other hand excels with amazing layering and depth. It's more musical sounding than the Angel, with the Burr Brown DAC sounding incredibly natural and dynamic. Personally, I thought the Diablo had a much wider presentation or soundstage than the Angel, largely in part due to the increased power and great layering. Of course, if you didn't have the opportunity to A/B test these side by side you would think that each DAC amp would offer a substantial upgrade to your portable sound, and they do. You can't go wrong with either, but wait for the verdict to figure out if the Diablo or Angel might be better for your personal setup.
Recap
Diablo has better layering, depth to sound, musical signature, natural sounding, and wider presentation than the Angel.
Angel is more detailed, tighter bass, mid-forward, great for vocals, and less bottom end than the Diablo.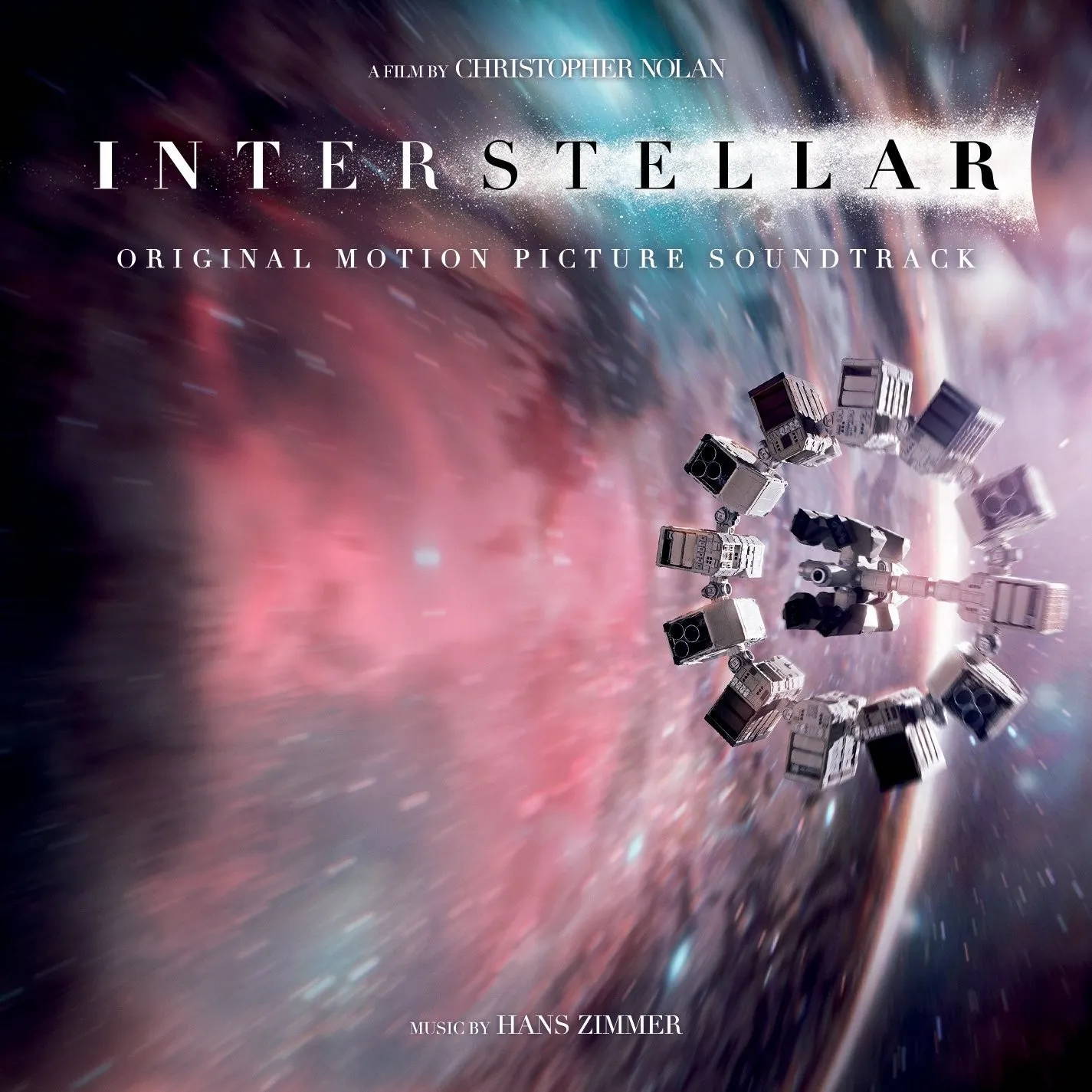 No Time for Caution
by Hans Zimmer
(Interstellar Soundtrack)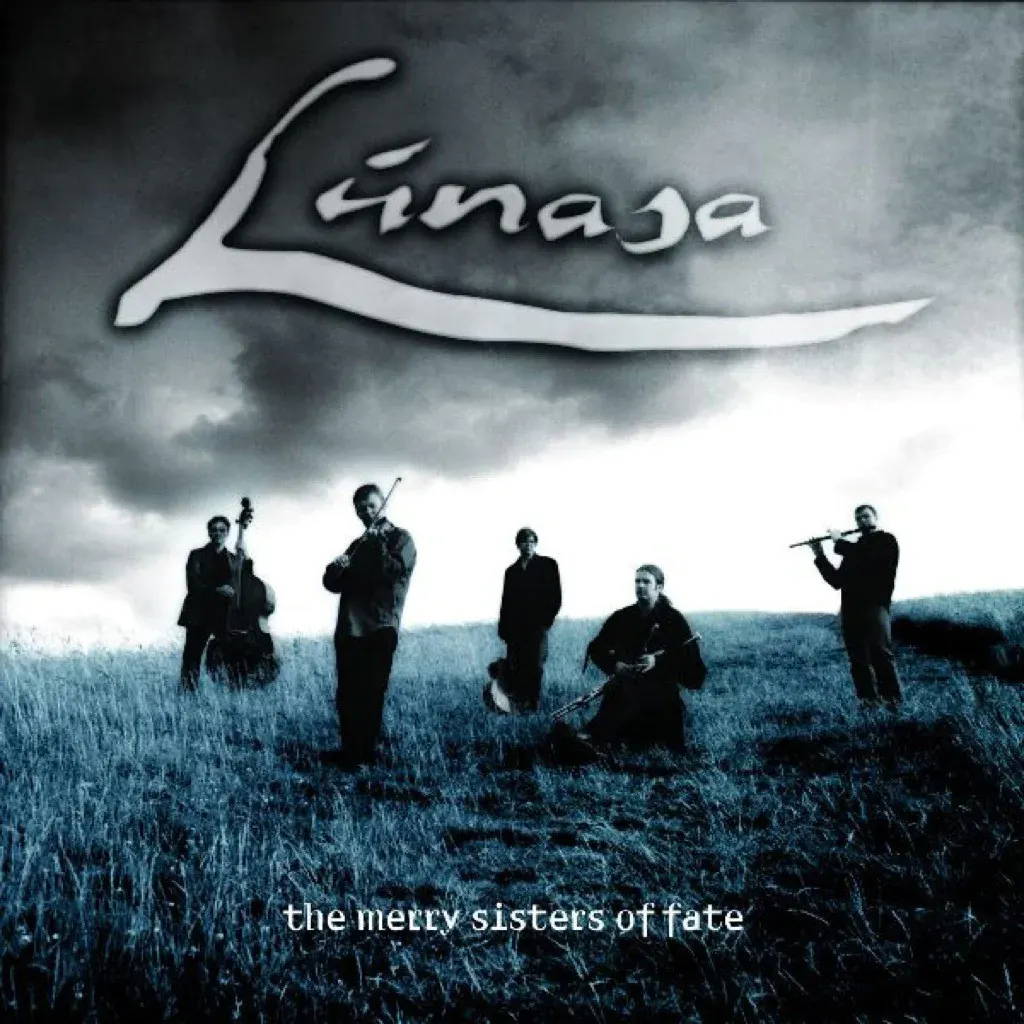 Morning Nightcap
by Lunasa
(The Merry Sisters of Fate)
Making A Fire
by Foo Fighters
(Medicine At Midnight)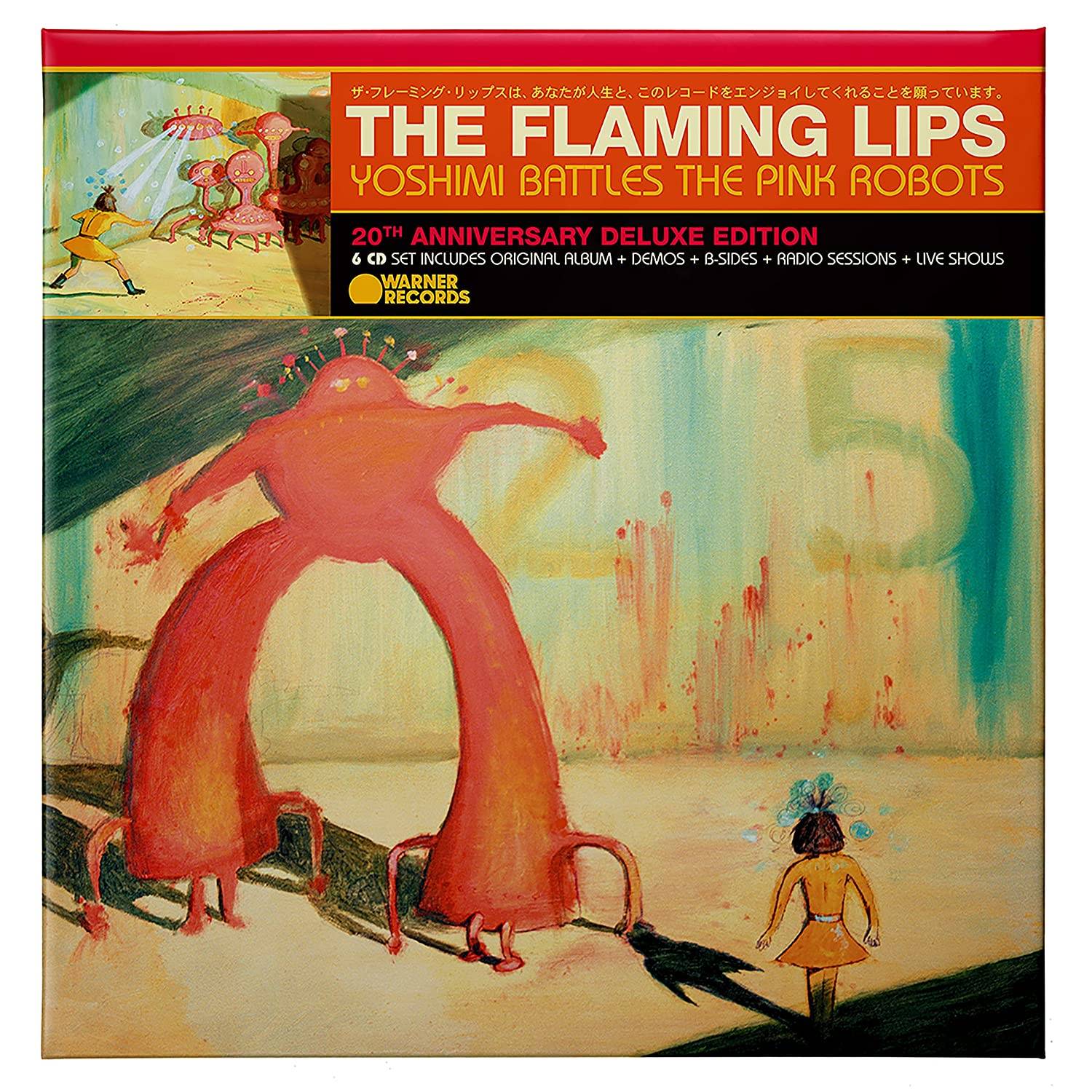 Yoshimi Battles the Pink Robots Pt. 1
by The Flaming Lips
(Yoshimi Battles the Pink Robots)
Diablo
Remember when I said before that the Diablo is a no-frills audiophile experience? Well, iFi has made the design choice to do away with a lot of the features you'll find in the popular Gryphon portable DAC amp like X-Space/X-Bass, Bluetooth, a screen, etc. For the Diablo, iFi skips all the bells and whistles in favor of sheer power and good sound. That's it. The Diablo does retain lots of the internal technology that is found in the Gryphon, hip DAC 2, and more like the Optima Loop and Pure Wave tech, but the Diablo at its very core is a simple plug-and-play device. You have the three-way switch for the gain settings, and that's the only part other than the volume knob that you can actually interact with on the amplifier.
Angel
In much the same way, the Angel doesn't sport any fancy lights, bells, or whistles. You have your great selection of I/O, a button for high gain, a switch to set direct or preamplifier-out, and your volume knob. It's a fully balanced amplifier throughout, and there are no changes to the audio signal itself, except for amplification, so the high-resolution sound quality is completely maintained from the DAC. The Gain+ option is also appreciated for those who have high-sensitivity IEMs or headphones, giving the listener much more control over the power, volume, and dynamics of your audio. It's a versatile DAC as well, capable of decoding up to 768kHz/32-bit PCM, DSD256 via DoP and MQA Studio. Like the Diablo, it's plug-and-play, and whereas it doesn't have as much power as the Diablo, it goes toe-to-toe with the portable amp in almost every other way.
Who says you need features when both the Angel and Diablo make your music sound so good?
---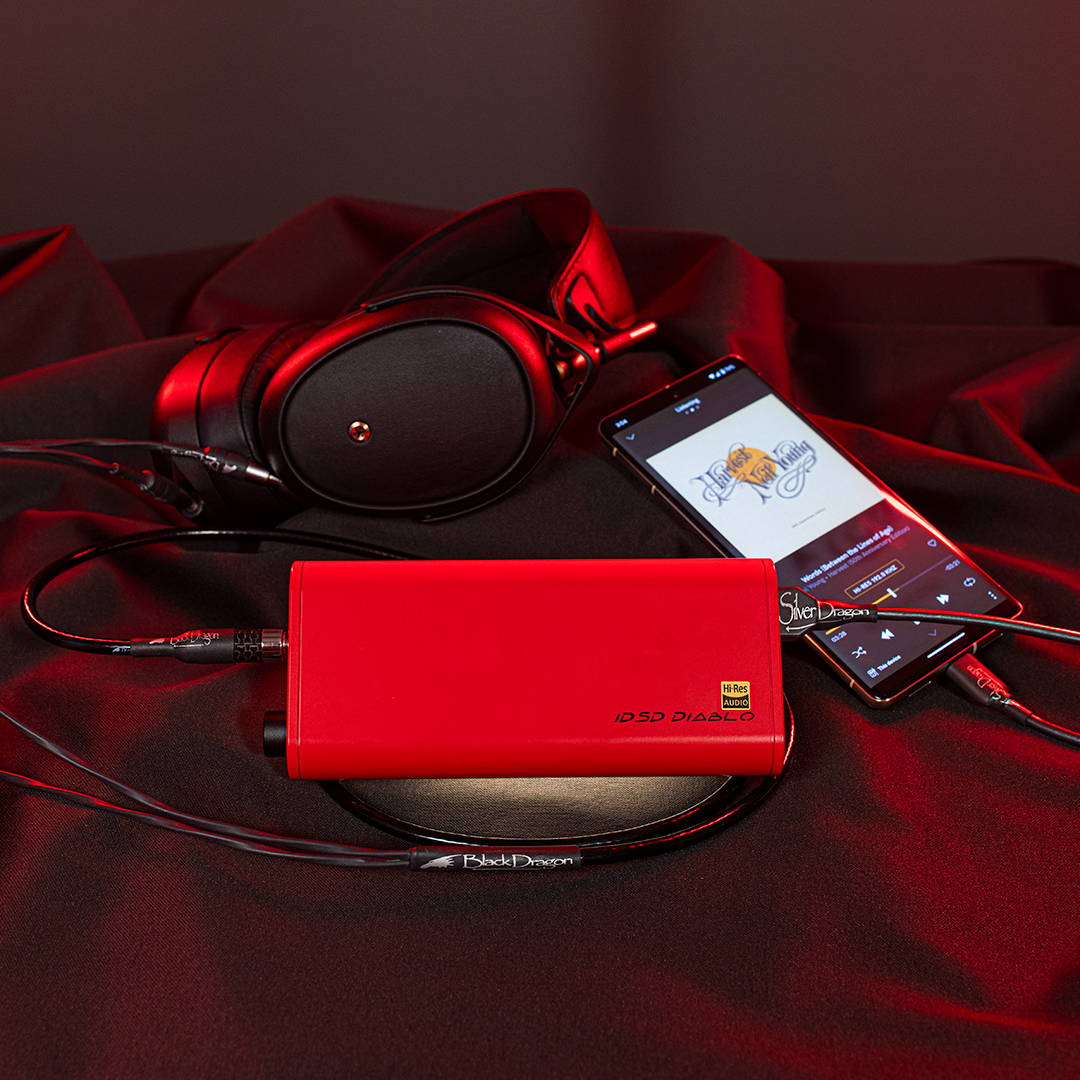 ---
Apart from our Dragon Cable headphone pairings, I used the Silver Dragon USB cable with all my connections to my devices during my testing session. The Silver Dragon USB cable is our most popular cable at Moon Audio. It's built for USB audio transfer applications and made with the best materials so you can be sure all your data packets are getting through for the best hi-res audio.
Generally, stock audio cables are manufactured with subpar materials, metals with impurities, poor geometries, and an overabundance of layers to make them look and feel like a fire hose. Inconsistency and lack of quality control in stock cables can lead to poor sound quality and a veiled sound vs what the musician intended for you to hear and feel from the music. Dragon cables are handcrafted with the highest standards and made to order according to your specific needs. At Moon Audio, we create a custom cable for you using the highest quality UP-OCC silver or copper conductors that can be manufactured. UP-OCC metals are void of impurities and are optimized for signal transfer and sound quality. We have one of the largest collections of audio and headphone connection options available online and we create limitless audio cable options depending on your specific gear and needs.
Popular Dragon Cable Sound Signatures:
Silver Dragon Sound Signature: The Silver Dragon is the original cable. Silver strands clarify instrument separation, increase the soundstage, and find previously lost high and mid-frequency sounds. Transients appear more cohesive and the bass tighter for a more controlled sound. The detail and clarity of the Silver Dragon make it a perfect match for classical music and other genres with many nuanced instruments.
Black Dragon Sound Signature: The Black Dragon is warm and smooth with a musical presentation. Copper strands enhance the body, shape, and immediacy of the music. The detail and expansiveness of the Black Dragon make it a flexible fit where a broad range of musical genres are played. It can also improve bass frequencies on bass-light headphones. The smooth, musical quality makes it a perfect fit for headphones that tend to sound a bit edgy or bright. Despite its warmth, the Black Dragon does not have a laid-back, lush sound. It is much closer to neutral, making it a very natural-sounding cable. For more information on finding your signature sound, visit our Sound Signature Guide.
A tale of two DAC amps. An angel and a devil. Good versus bad. In fact, they're both really good. On their own, the Angel and the Diablo are superb-sounding DAC amps that will pack all the punches you need in a portable audiophile setup. They're essentially the same form factor, same I/O (mostly), same-ish price, etc. The two big differences are power and sound. And that's why either the Diablo or Angel might be better for you. If you have some seriously power-hungry headphones then the Diablo should be your pick, no question, due to its high-power output with the turbo option. The Angel still has great power output for a headphone amplifier of this size, and the Gain+ is a great option for those with high-sensitivity IEMs and headphones. In regards to sound, if you like vocal-centric genres or prefer more detail and clarity in your music listening, then the Angel is the best option. The ES9038Q2M DAC is well known for its revealing and transparent signature. If you like a more musical sound signature with plenty of low-end resolution and depth, then we recommend the Diablo.
You can't go wrong with the Angel or Diablo. Both are true high-end sonic upgrades to your portable system, it's just a matter of figuring out which one is best for you.
iFi iDSD Diablo Amplifier DAC
Wall charger (5V)
USB 3.0 cable
USB Type-A to Type-C cable
Quarter-inch to 3.5mm adapter
Square to round fiber conversion head
USB Type-C connector (for the wall charger)
4.4mm to twin XLR cable
Travel case and handle
Manual and paperwork
Earmen Angel Headphone Amplifier
USB-C charging cable
Coax SPDIF adapter
Toslink SPDIF adapter
Manual and paperwork
---
iFi Audio iDSD Diablo Review Video