---
Roon's Own Hardware is the Easiest Way to Run Roon Core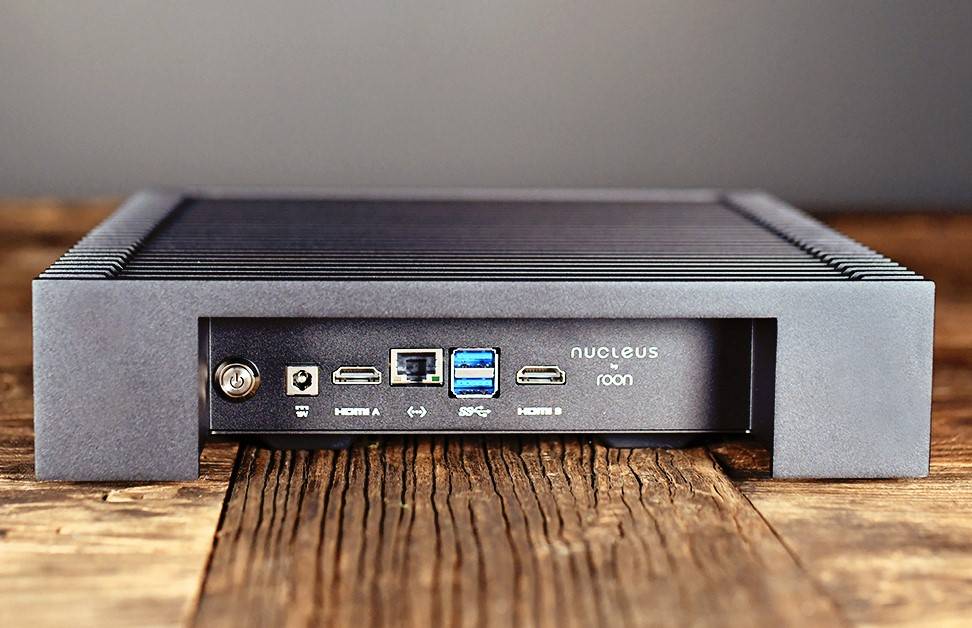 In 2019, Roon released the Nucleus music server, a silent, high-performance, power-efficient way to run your Roon Core. You have options for running your Core, but the Nucleus is the fastest and easiest way to get your system up and running. Just plug it in and download free Roon apps onto your mobile devices or computer.
For those with an especially large music library (say, over 10,000 albums), multiple simultaneous playback streams, and high-rate DSD, there is Nucleus+. powered by a Linux-based operating system called Roon OS, the Nucleus and Nucleus+ feature an industrial design of one-piece-die-cast aluminum chassis.
In a nutshell, Roon:

Manages your music stored on USB hard drives, NAS, and streamed content from TIDAL
Runs Roon OS and is controlled by the Roon Remote apps for iPad, iPhone, macOS, Android, and Windows
Streams music to USB, Sonos®, AirPlay®, Roon Ready™, and many other audio devices
Silent design with no fans or moving parts
Requires a Roon subscription

"Every aspect of Nucleus – hardware, operating system, and software – was developed to provide a silent, high-performance, power-efficient Roon Core, by the same team that created Roon. Nucleus has no fans or moving parts of any kind, and its minimal operating system is tuned to deliver high-performance audio. Whether it's in your listening room, on your desk, or in a rack, you can be confident you'll be getting the best sound from any music server." - Roon
---
User friendliness was top of mind for the Roon team when they created the Nucleus and Nucleus+. Here is how Roon has described the the ease of the Nucleus and Nucleus+:
A turnkey Roon Core that does not require a Mac, PC, or NAS
Computing power to support Roon's requirements now and in the future
Ease of use: Little to no customer support needed after installation
Software and firmware updates downloaded via network connection and managed by the end user
Reliable and robust operation: Tamper resistant and nothing to service
Audiophile friendly: No fans or moving parts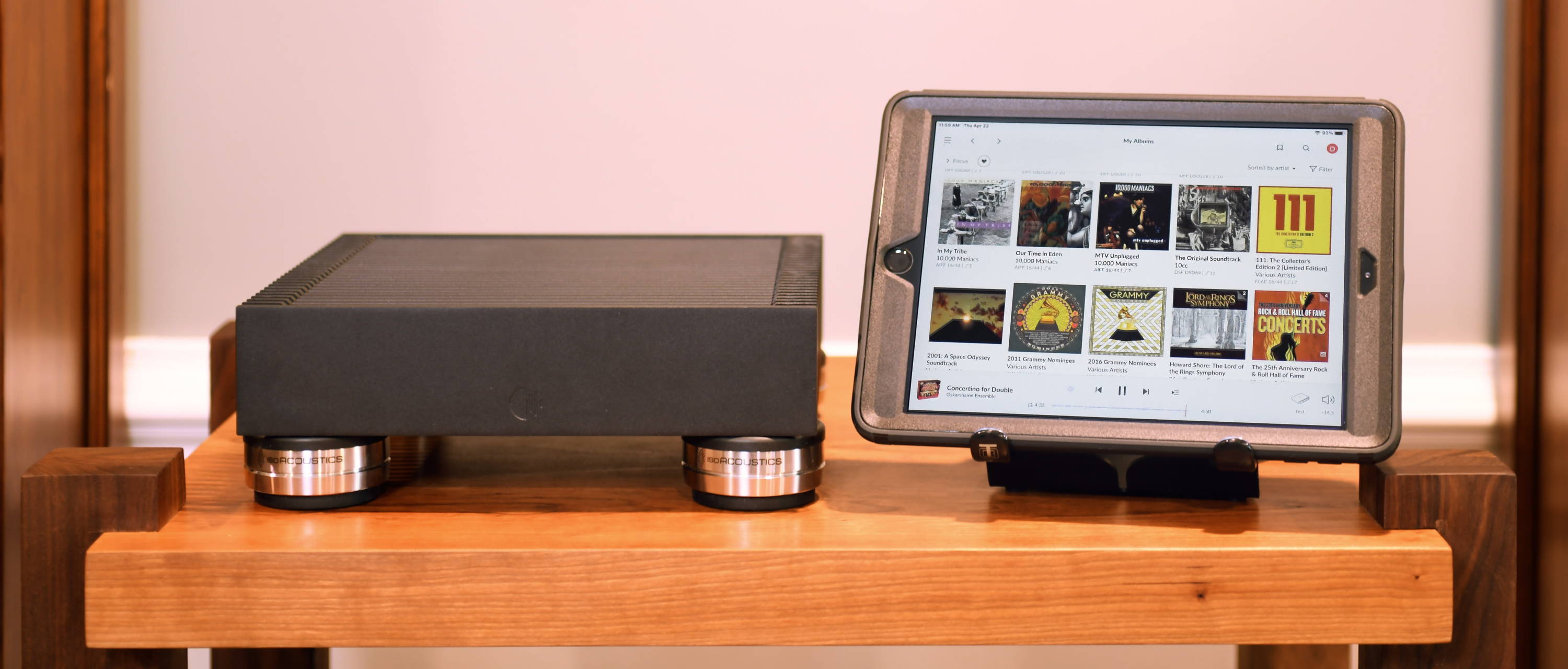 Now, you don't have to have a Nucleus to run the Roon Core. You can download and install the Roon Core for free on Mac, Windows, Linux, select QNAP and Synology NAS, and Intel NUC running ROCK. But know that if you use your computer as your Core, it has to be turned on and you have to be logged in -- all of the time. Even though you're using your iPad, and the Core is in another room, the Core has to be on so that they can communicate with each other in order to play music.
So if you don't want your computer on all of the time, you get a Nucleus. You leave it in your 2-channel system, you leave it on all of the time and it's always running in the background. You can also then put an internal hard drive in it or an external hard drive and add storage to it (whereas most people store music on their computer). You essentially become untethered from your computer.
The Nucleus does not come with any drives, but you have the option of adding 2-4TB (up to 8TB for the Nucleus+) via an internal 2.5-inch SATA SSD. Other storage options are external USB and NAS.
---
The internal drive is not used to store audio files. Instead, as well as hosting the Roon Optimized Core Kit (ROCK) operating system and the Roon server software, it's used to manage Roon's library (footnote 1). From the outset, Roon was intended to produce a rich metadata experience.From the moment you point the Nucleus Core to the location of your audio library, the system begins to create the waveform display for every track; starts scouring the Internet for metadata, artwork, biographies, and reviews; and builds an object database. This means, says Roon, that "instead of storing data in the traditional tabular form, we model your music as a web of interconnected entities and their relationships to one another. . . . They enable us to perform complex queries that would be impractical for a traditionally architected application, and they let us perform background processing on your music library in order to continually improve the user experience."
— John Atkinson, Stereophile | July 2018
For my money, the Roon Nucleus is the absolute best server solution for large Roon libraries. It functions seamlessly and has almost totally eliminated cutouts.
The Nucleus is extremely well made. The fit and finish meet or exceed other similar companies such as Aurender or Cocktail Audio. For almost $1,400 this is expected nowadays.
The extreme simplicity of the hardware buttons and ease of setup make this unit as idiot-proof as a network attached music server could be.
— Matthew Partrick, Home Theater Review | September 2018
The Roon Labs Nucleus+ server has changed my thinking concerning the selection of an optimum playback device to use for the Roon music software. Enough cannot be said for the overall user-friendliness of this device. The outstanding integration of the OS with the hardware and the Roon music software is something that was quite apparent to me as I listened to the Nucleus+. I found the Nucleus+ to be a solid piece of engineering with its use of Intel's NUC and custom fanless design. The Nucleus+ is going to be a keeper for this computer audiophile.
— Steven Plaskin, Darko Audio | August 2018
---
Roon Nucleus Specifications
Nucleus
Price (MSRP): USD $1,459 (includes one-year Roon subscription)
Library capacity: Up to 10,000 albums (100,000 tracks)
Multi-room streaming: Up to 6 simultaneous zones
DSP capability: All DSP functions available in the PCM domain, certain combinations of functions using DSD, upsampling, or multichannel processing may not be possible
NUCLEUS+
Price (MSRP): USD$2,559 (includes one-year Roon subscription)
Library capacity: Over 10,000 albums (100,000 tracks)
Multi-room streaming: Over 6 simultaneous zones
DSP capability: All DSP functions available
FEATURES COMMON TO BOTH MODELS:

Connections:
12-19V DC, 2.5mm ID, 5.5mm OD, 11mm L
2 x USB3.0 (can be used for hard drive and/or DAC)
HDMI (stereo and multi-channel audio output)
Gigabit Ethernet LAN
Internal storage slot:
2.5" SATA SSD or HDD up to 9.5mm drive height
Drive not included
Dimensions and Weight:
212mm (W) x 156mm (D) x 74mm (H)
3.85kg gross weight (in retail package)
2.5kg net weight (product only)
Accessories Included:
AC power supply (19V, 60W)
US/UK/EU/AU power tips
Quick Start Guide
Home Automation and Extensibility
Roon API
Control4 Driver
Crestron Driver
Other
Product Manual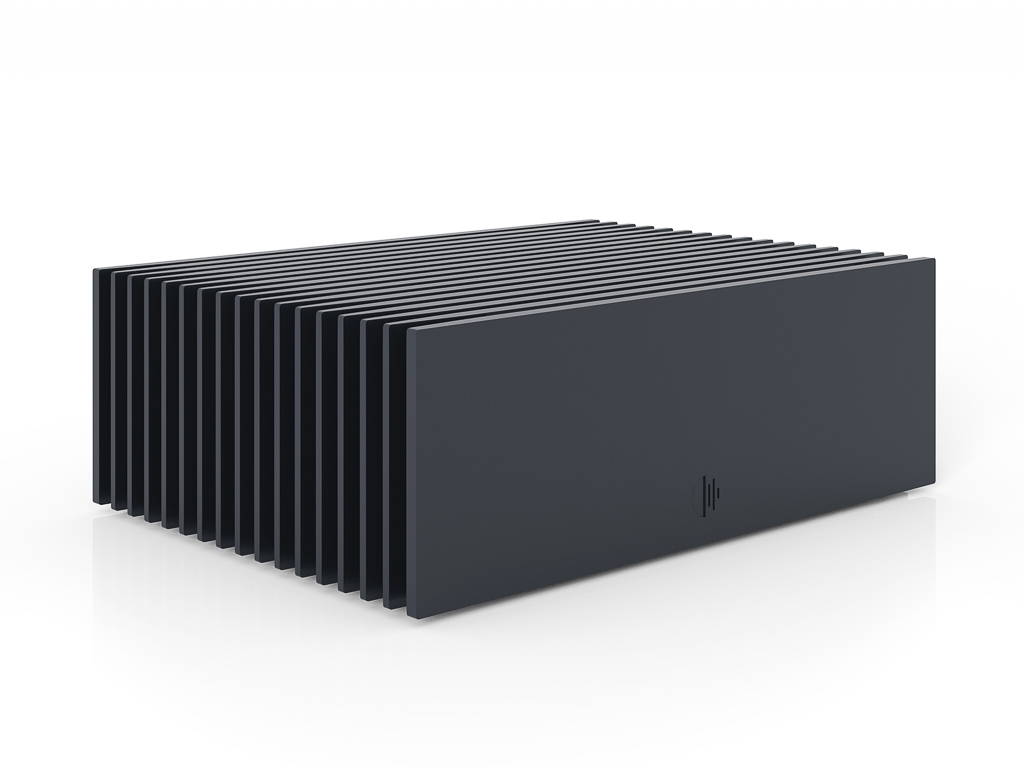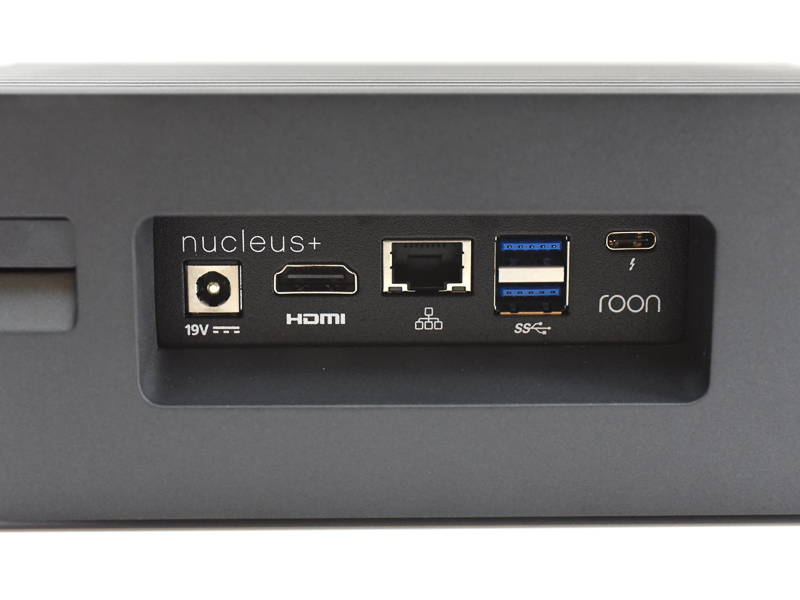 ---